It's time for our third installment of Your Best Bundle all about Clean Eating brought to you by Gugu Guru along with our partner Bundle Organics and our fabulous host, new mama and Bundle Organics Brand Director Whitney Port.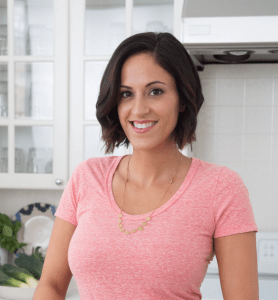 This month we are sharing "Clean Eating Tips" on Instagram Live with new mama Ali Maffucci – New York Times best-selling author and founder of the culinary brand Inspiralized.
Whether you're pregnant, nursing, or just an extremely busy mama, clean eating is a great way to maintain a healthy lifestyle and keep your energy up. But who has the time for meal prep and healthy cooking – especially with a newborn? You can! In this Instagram Live, Ali will share quick, healthy food prep and meal ideas, along with some bonus tips for working mamas to achieve a better work/life balance. We really hope this Clean Eating Instagram Live Q&A will help you in your journey towards a healthy and inspired life.
What: Instagram Live Event
Where: the Bundle Organics Instagram
When: Thursday, December 7th at 9PM ET (6PM PT)
Do you have a specific question about clean eating that you'd like us to cover in the Q&A? We'd love to know so Ali can come prepared! Submit your questions in advance by sending an email to yourbestbundle@bundleorganics.com with the subject "Clean Eating Question."
About the series: Your Best Bundle is our new expert series where each month we tackle a topic on how to achieve your best and healthiest life as a parent from pregnancy to birth and beyond. In this series, we'll be talking about a wide range of topics from fit pregnancy tips to clean eating to sleep strategies for babies and parents and more. We're open to your suggestions too! If you have a topic you'd like us to cover, feel free to email yourbestbundle@bundleorganics.com with your requests.
Did you miss it? Check out the recap of Your Best Bundle Episode 1 here.