Looking for the best cloth diapers for your baby? We've got you covered. From the budget parent to the minimalist and more, in this guide we've rounded up the best cloth diapers in 2018 for all types of parents according to Gugu Guru's experts.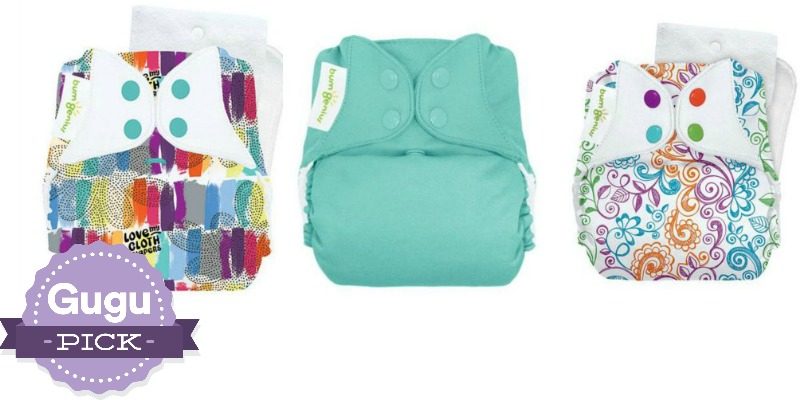 Best Cloth Diapers Gugu Best Pick All Around: Bum Genius Original 5.0 
For any parent that is reluctant to begin cloth diapering the Bum Genius Original 5.0 pocket cloth diaper is a great way to get started. With Bum Genius your baby will be able to use one diaper from 8 lbs up to 35 lbs thanks to the 3 x3 snap down. The pocket on the Bum Genius can accommodate inserts for customized absorbency so you can be sure your baby will stay dry on the go or at night. The Bum Genius cloth diapers include a proprietary elastic, stretchy lining, waterproof outer cover and snug tabs to ensure that your baby is always comfortable.

Best Cloth Diapers Minimalist Pick: Bambino Mio Miosolo All-in-One Diaper
The Bambino Mio Miosolo All-in-One Diaper will grow with your baby from birth until potty training and it doesn't require any additional inserts or covers so there is nothing extra to store. The Bambino Mio Miosolo features fold back laundry tabs which protect them in the washing machine and the super soft fabric gets softer with each wash. There is a super absorbent core and stay-dry inner layer that will keep baby dry and prevent any leaks.

Best Cloth Diapers Budget Pick: Flip Hybrid 
Flip Hybrid allows you to choose from three absorbent inserts based on their needs. Whether parents choose to go with the disposable, organic or stay dry they will be getting this hybrid product at a much lower price than other cloth diapers on the market. The Flip Diaper Cover is one-size that will work with your baby from 8-35 pounds and can even be used disposable diapers to prevent leaks. The waterproof cover can be wiped clean and reused along with the insert that meets you and your baby's needs.

Best Cloth Diapers Pick for Multiples: GroVia Hybrid 
GroVia Hybrid diapers give parents of multiples the option to combine their super cute shells with either a reusable snap-in soaker pad, economical pre-fold or eco-friendly disposable insert. GroVia Hybrid diapers will grow with your babies using either a snap closure which can be harder for your multiples to remove when you aren't looking or hook and loop closure which is closer to the ease of disposable diapers. These hybrid diapers are easy for anyone to change and you can use the shell multiple times without laundering them.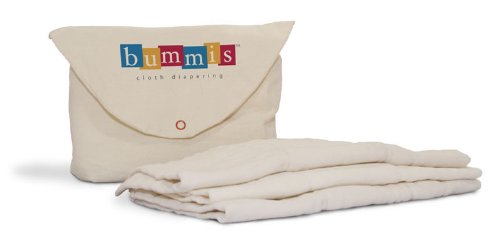 Best Cloth Diapers Eco-Friendly Pick: Bummis Prefolds
Made from 100% organic cotton, the Bummis Prefold are incredibly soft, thick and absorbent. These prefolds come in one unbleached color and you can feel good that there are no toxic chemicals or additives in your little ones diaper. Available in three sizes when combined with a washable cover the Bummis Prefolds are so absorbent you can even trust them to be absorbent and not leak on long nights.
Don't forget to check out our Disposable Diapers Top Picks, too!
Cover photo via Alexandria Mooney Photography