Decorating a nursery is one of the more exciting parts of being pregnant and preparing for baby, but it can sometimes be frustrating to find the perfect crib bedding for your baby's nursery; crib bedding should be soft, easy to wash, and also stylish since it's the decor center of the room. We're so excited to introduce you to NoJo Bedding's new designs including bedding from the Dwell Studio brand bedding collections –  we love both of these designs because they are colorful enough for a baby's nursery but sophisticated enough to grow into a children's bedroom too. We asked two real mamas to check out Dwell Studio's Sweet Fawn Crib Bedding set and Safari Skies Crib Bedding set and snap some photos to show you how it looks in real homes! Which one of these two designs is your favorite?
Check out our NoJo Crib Bedding picks for gender neutral nurseries.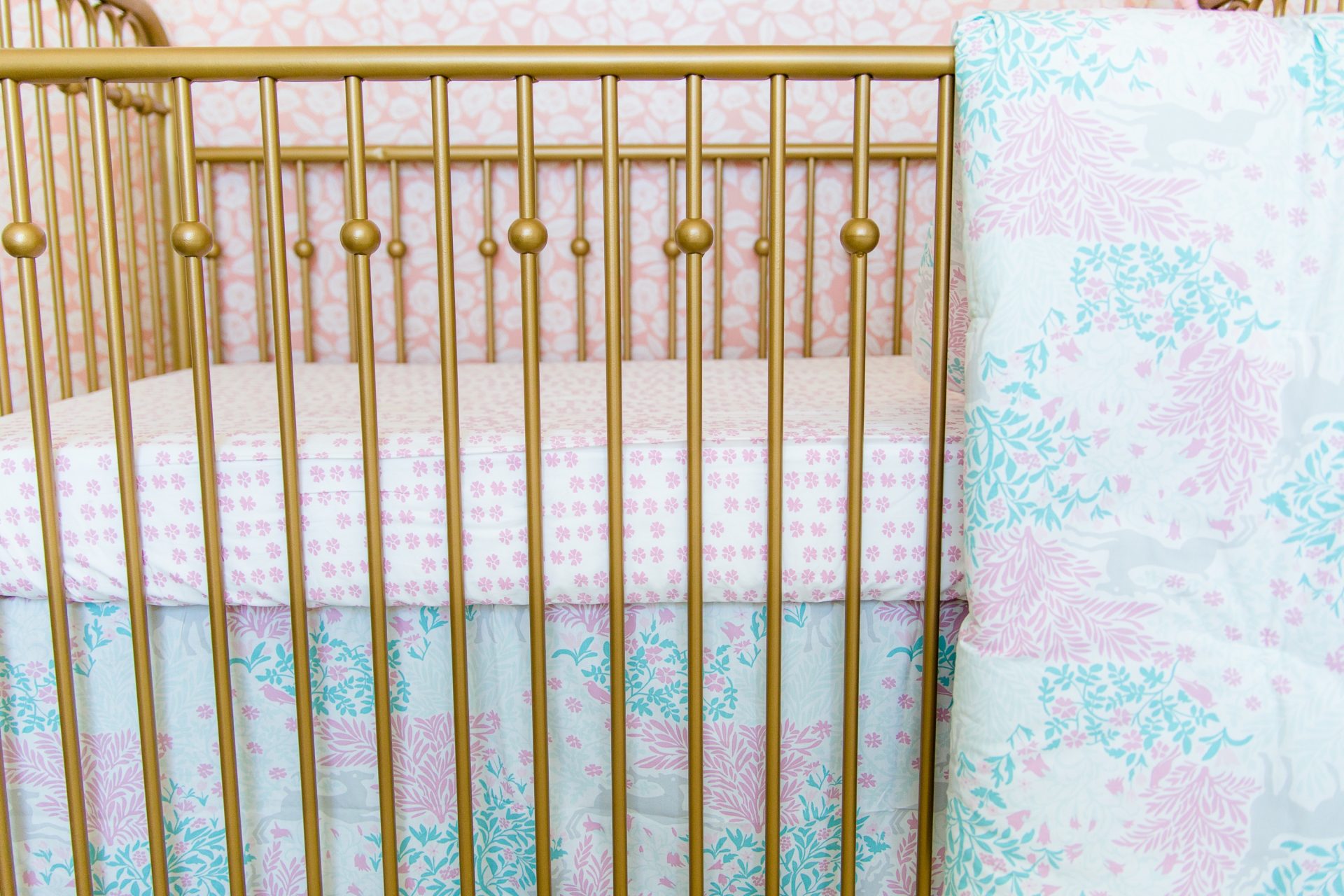 Girl mama Robyn Meacham got the chance to try the Dwell Studio Sweet Fawn crib bedding for her little one. This gorgeous and sophisticated crib bedding set features an elegant pattern of leaping grey deer and fall flora on one side in a coordinating raspberry, lavender floral mini print on the other. It is made from 100% cotton, so it is soft to the touch and easy to clean, too. The soothing colors are featured in raspberry, aqua, grey and white, which would easily transition into a children's room.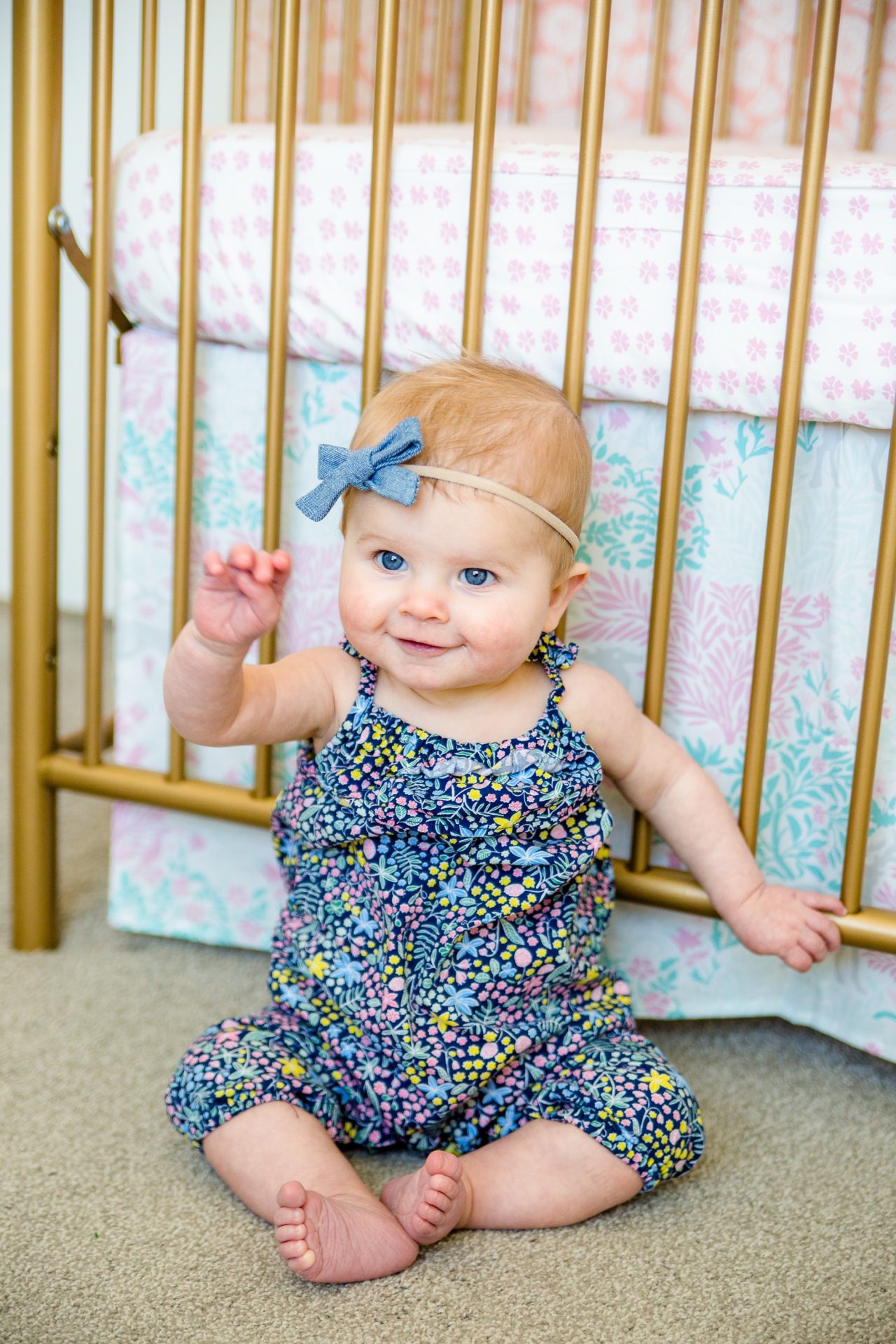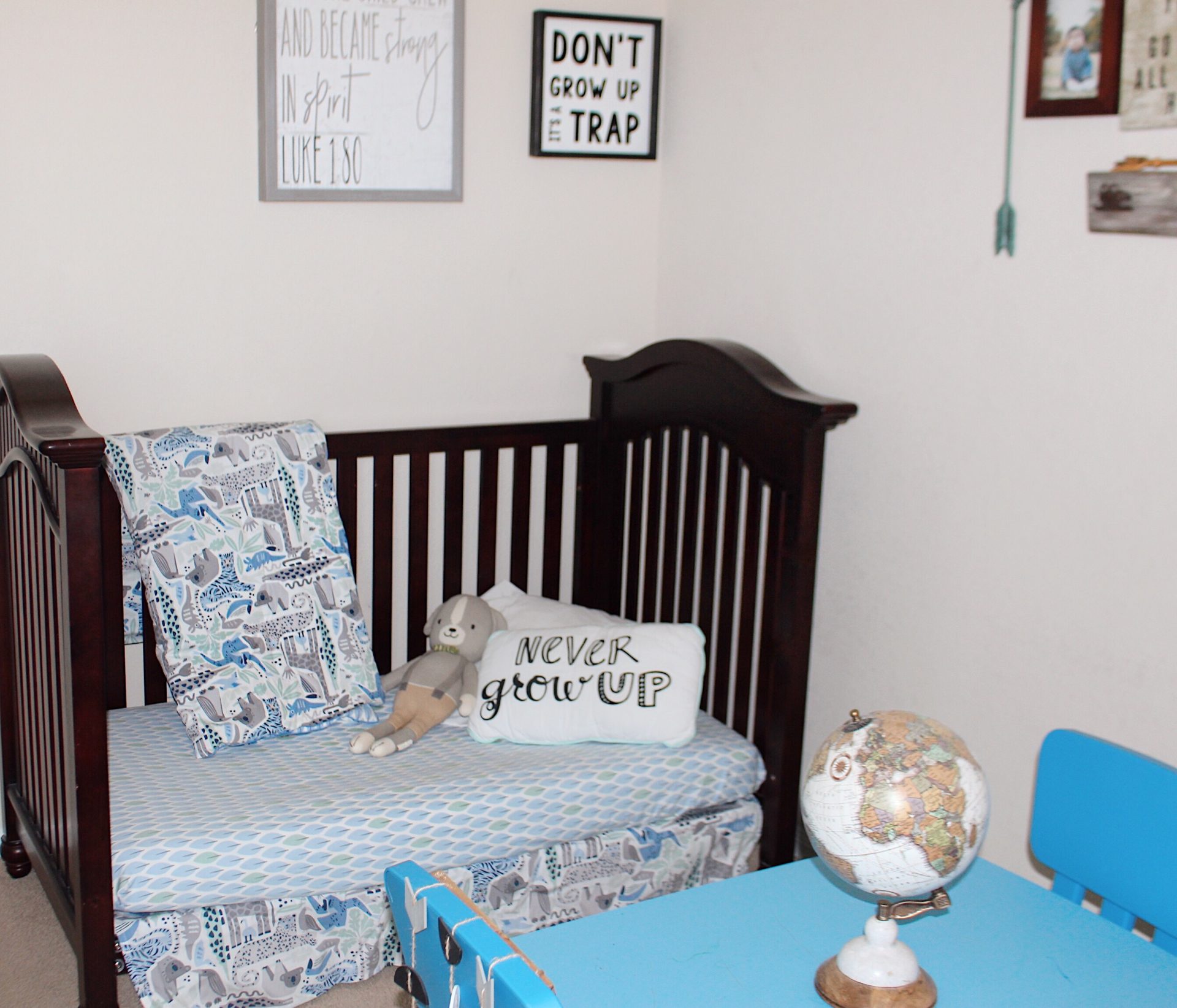 Mama of 3, Erika Cullen, got the chance to try Dwell Studio's Safari Skies crib bedding for her toddler's bed. This animal themed crib bedding features an eclectic parade of jungle animals on one side in a full all-over print, featured colors are dusty blue, grey, sage and white, and an all-over leaf print in dusty blue and sage green on the other side. Featuring Giraffes, Koala's, Penguins, Monkeys, Cheetahs, Armadillos, and more. It's an ideal crib bedding pick for animal print nurseries which need to transition into children's rooms later on, as this print isn't juvenile, but more stylish and would effortlessly fit in with your home decor. It is made from 100% cotton and would give your nursery and upscale and pulled together feeling.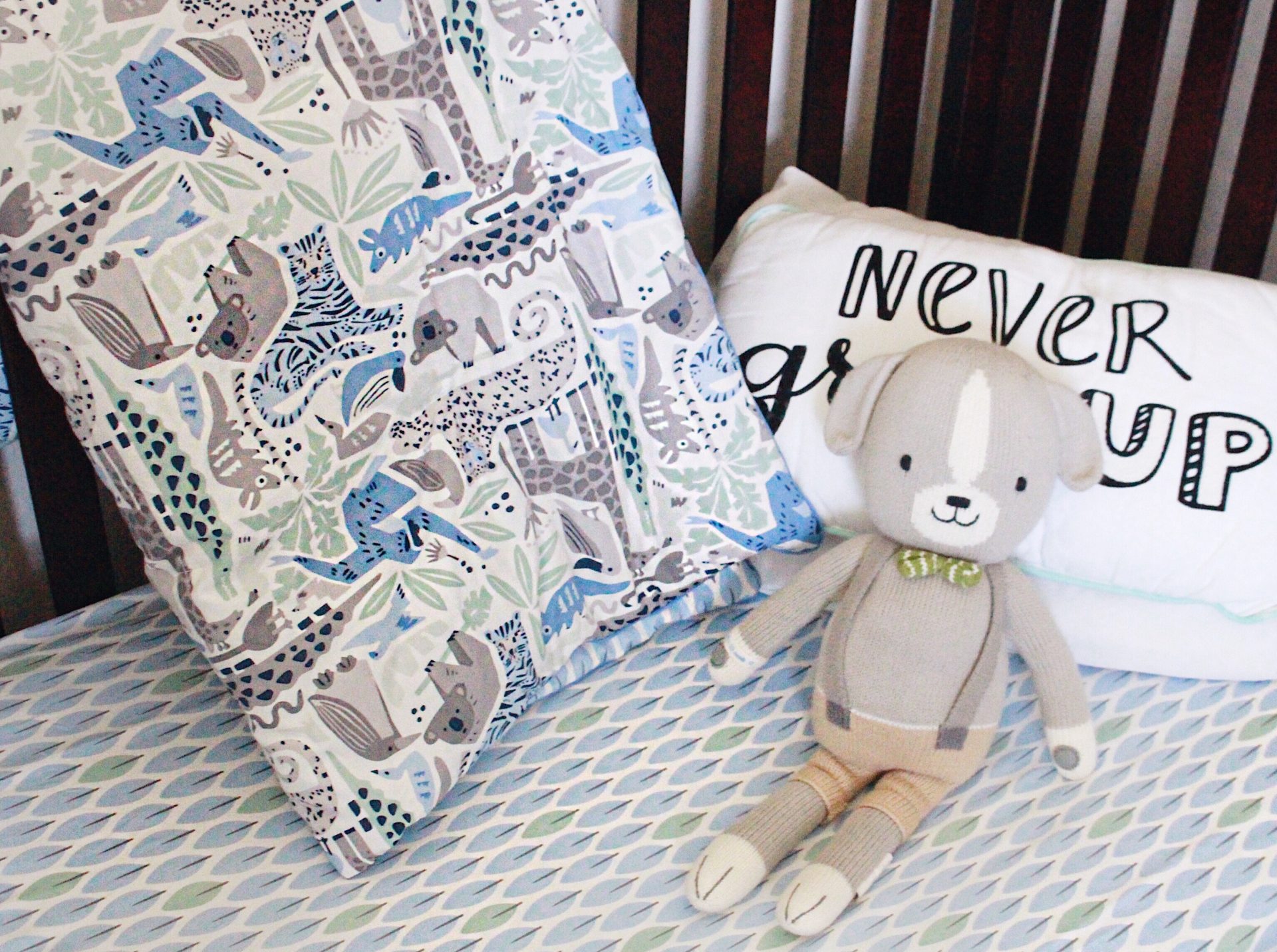 You can see more nursery style inspiration: