Looking for the best disposable diapers for your baby? We've got you covered. From the budget parent to the minimalist and more, in this guide we've rounded up the best disposable diapers in 2018 for all types of parents according to Gugu Guru's experts.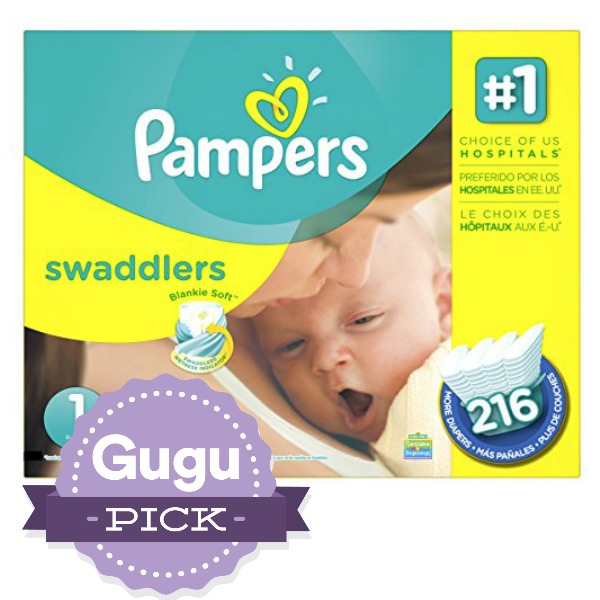 Gugu Pick Best All Around: Pampers Swaddlers
There is a good chance that the first diaper to go on your baby's bottom will be Pampers Swaddlers while they are still in the hospital. Pampers have been the number one choice of parents and hospitals since the 1960s and today many parents choose Swaddlers thanks to their comfort and absorption. Pampers Swaddlers feature soft and stretchy sides, an easy to see wetness indicator, an absorb away liner and an umbilical cord notch for newborns to ensure your baby stays dry and comfortable.
Best Disposable Diapers Minimalist Pick: Abby & Finn 
Abby & Finn diapers are available via a subscription, offer an all white diaper option, have no harmful chemicals or substances and with each subscription give diapers to families in need. Unlike other subscription diaper services you can put two sizes in your order so you don't have to worry about stocking up on the next size as baby is growing. Abby & Finn diapers aren't just easy to use and good for baby but they are also super comfy and extra absorbent.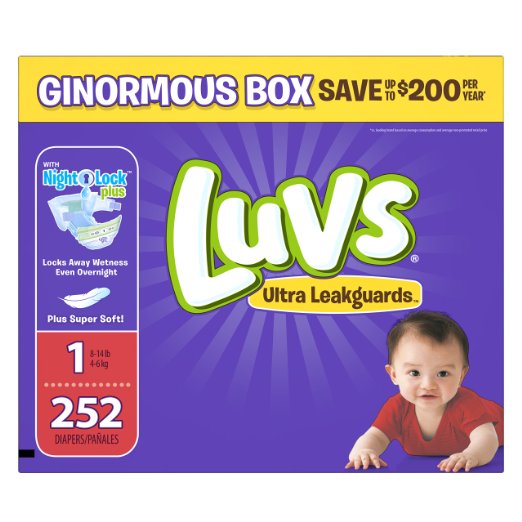 Best Disposable Diapers Budget Pick: Luvs Super Absorbent Leakguard 
Luvs may not have extra features of more expensive diapers like wetness indicators but at almost half the cost per diaper many moms are happy to forego those features. Experienced moms love that Luvs Super Absorbent Leakguard really do prevent leaks while being thinner than other diapers so they are more comfortable for babies on the go.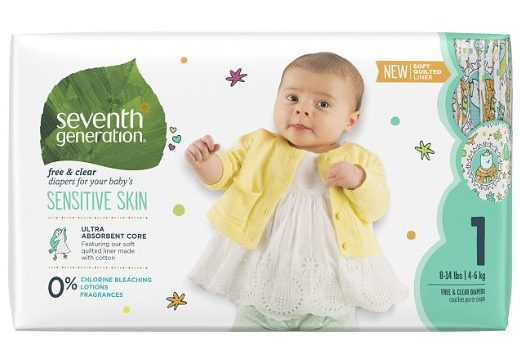 Best Disposable Diapers Multiples Pick: Seventh Generation Free & Clear
With twice as many diapers to change, Seventh Generation will give you the peace of mind that they are safe for your babies and offer good absorption without breaking the bank. Seventh Generation Free & Clear diapers include zero fragrances or chlorine bleaching to ensure your babies' sensitive skin is protected. Thanks to a wicking layer and an extra soft, quilted liner you can be sure that you babies will stay dry and comfy.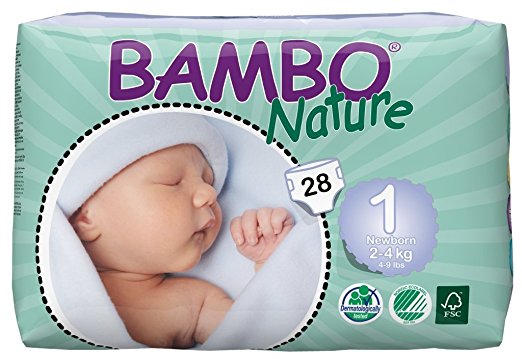 Best Disposable Diapers Eco-friendly Pick: Bambo Nature
Bambo Nature diapers are loved by parents looking for diapers that are healthy for baby and safe for the environment. These diapers come from eco-friendly, sustainably sourced materials that are free of any harmful toxins, chemicals or allergens. Bambo Nature diapers include a three-layer design and absorbent core that keeps baby dry and the wetness indicator lets you know when baby needs to be changed.