Hey Everyone! Monica here from Gugu Guru reporting on some really fun baby collabs that we spotted at this year's NY Baby Show last month when walking the floor. The baby industry has definitely seen its fair share of super fun collaborations and this year – from the unexpected themes (like cereal!) to the classics reinvented – some brands seemed to really up the ante, so we wanted to share some that stood out to us on the blog.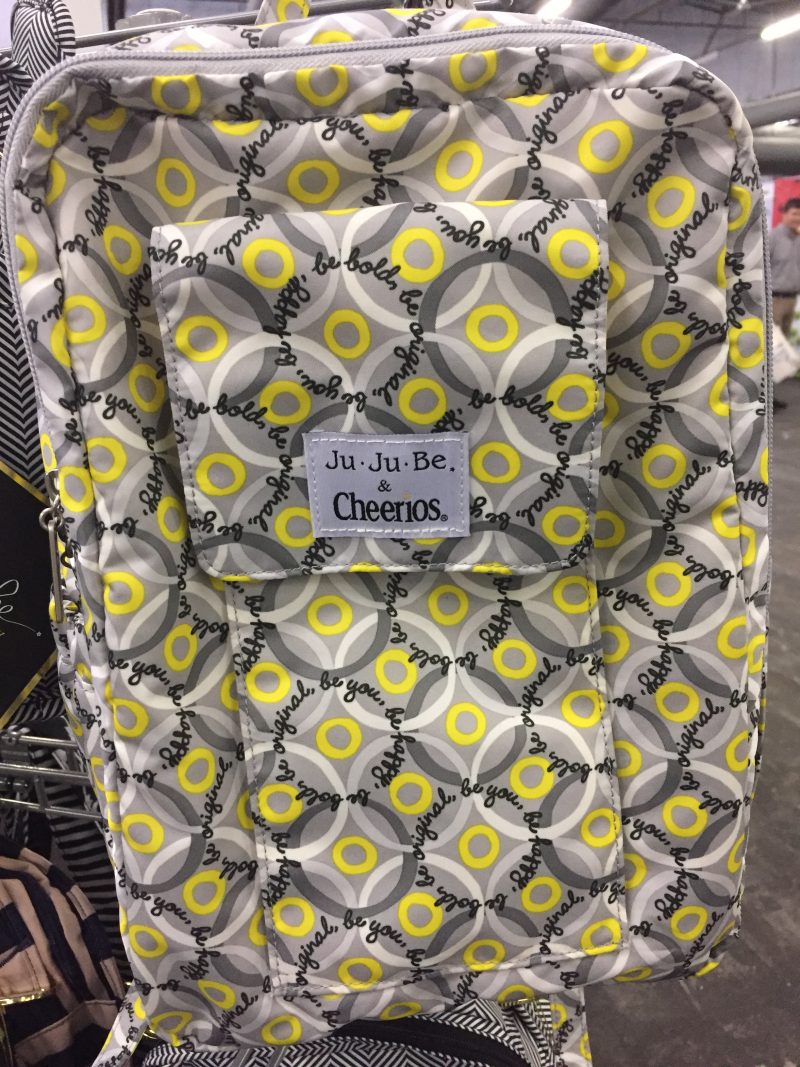 Ju-Ju-Be x Cheerios
It may seem like an obvious connection of babies and cheerios, but we were still surprised and delighted to see this fun pattern of a baby breakfast staple on one of Ju-Ju-Be's stylish diaper backpacks. There were other items from this collaboration as well, such as this awesome reversible bib.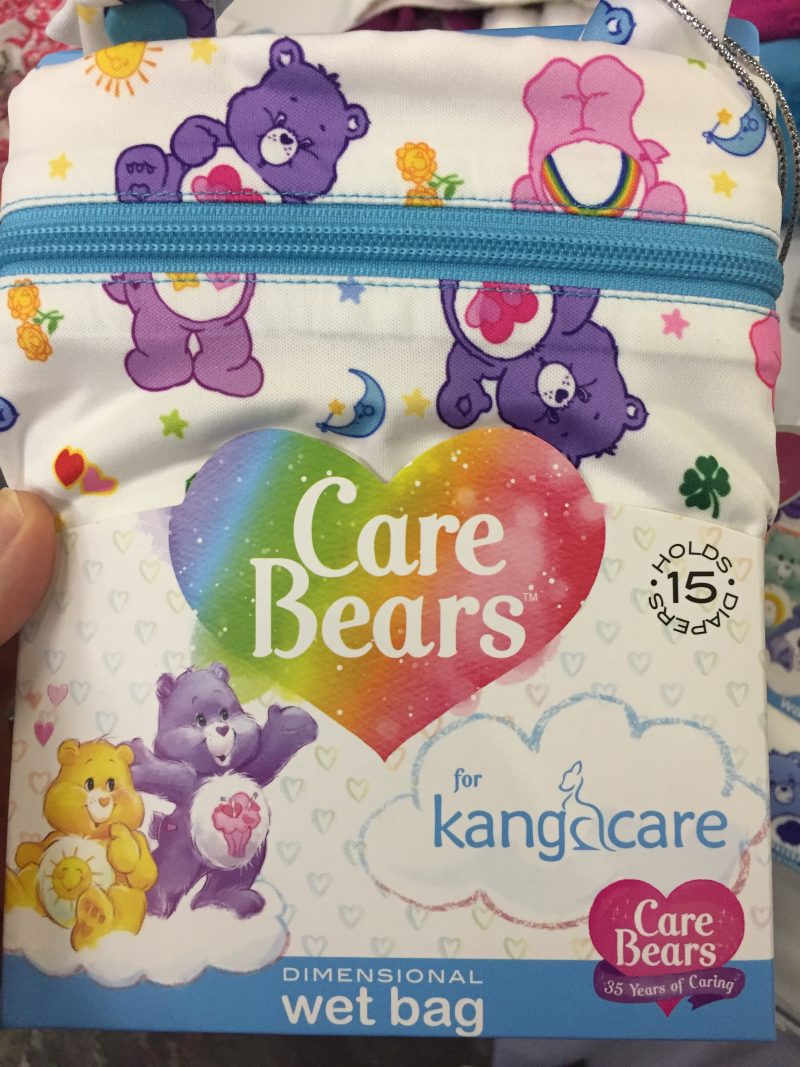 Kangacare x Care Bears
If you're an 80's memorabilia lover like the team here is, you'll love the Care Bears collaboration with one of our favorite cloth diaper brands – Kangacare. From wet bags to changing pad covers to diapers and more, this limited edition print is sure to put a smile on your face.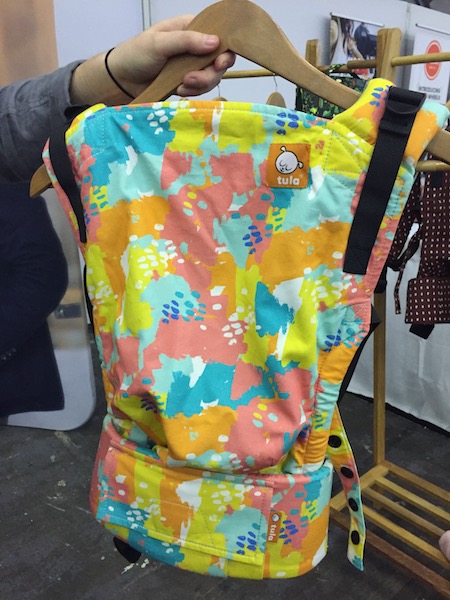 Oh Joy! for Baby Tula
This collaboration actually stopped us in our tracks from across the exhibit hall. Who doesn't love the whimsical designs of Joy Cho? Here the founder and creative director of Oh Joy!'s "Paint Palette" pattern graces Tula carriers "as a bright abstract pattern inspired by all the colorful things you'll create with your babe as they grow."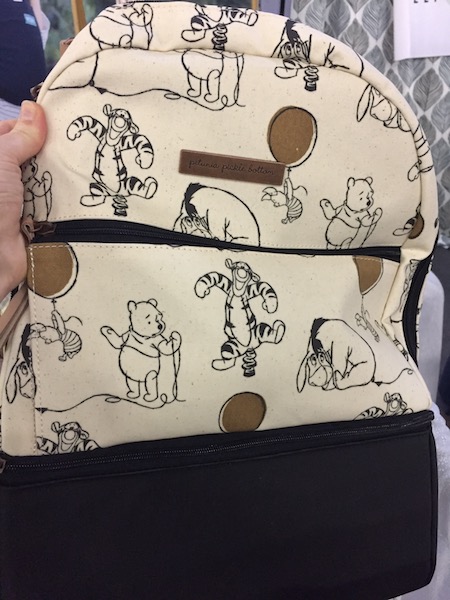 Petunia Pickle Bottom x Disney
Pooh fans can rejoice about this awesome collaboration between Petunia Pickle Bottom and Disney.  We just love more sophisticated takes on Disney characters and the Petunia Pickle Bottom line like this Axis Backpack, Winnie the Pooh and Friends – definitely delivers on fun and elevated design with this collab.