The spotlight is on this Scandinavian, next-generation best high chair, as it wowed us with its seriously stylish design and seemingly endless benefits. Unlike many high chairs that decorate our garages until donation delivery day, the life of the Nomi High Chair surpasses all expectations—as it transforms and grows with your child.
You can start using this amazing high chair right away from birth. There is no need to wait for your babe to sit up on their own with the addition of the Nomi Baby raised bouncer attachment, that comfortably coddles your newborn at the table. So, you can enjoy your special meal time moments with every member of the fam.
Adjusting the Nomi High Chair is easy, and bonus, you don't need any tools. The grow-with-me design safely and ergonomically holds up to 330 pounds, so you can love this chair into your babe's teenage years and beyond (hard to believe, but it happens so quickly!). The raised bouncer turns into a high chair, and then an awesome chair.
Of course, as a parent, messes are part of your everyday—and every hour. We know how important it is to have new-eater-friendly high chairs, so we love and appreciate the ease and simplicity behind this design. It doesn't trap food so it easily wipes clean, and it's lightweight, so you can hang it on the edge of your table to sweep the floor below.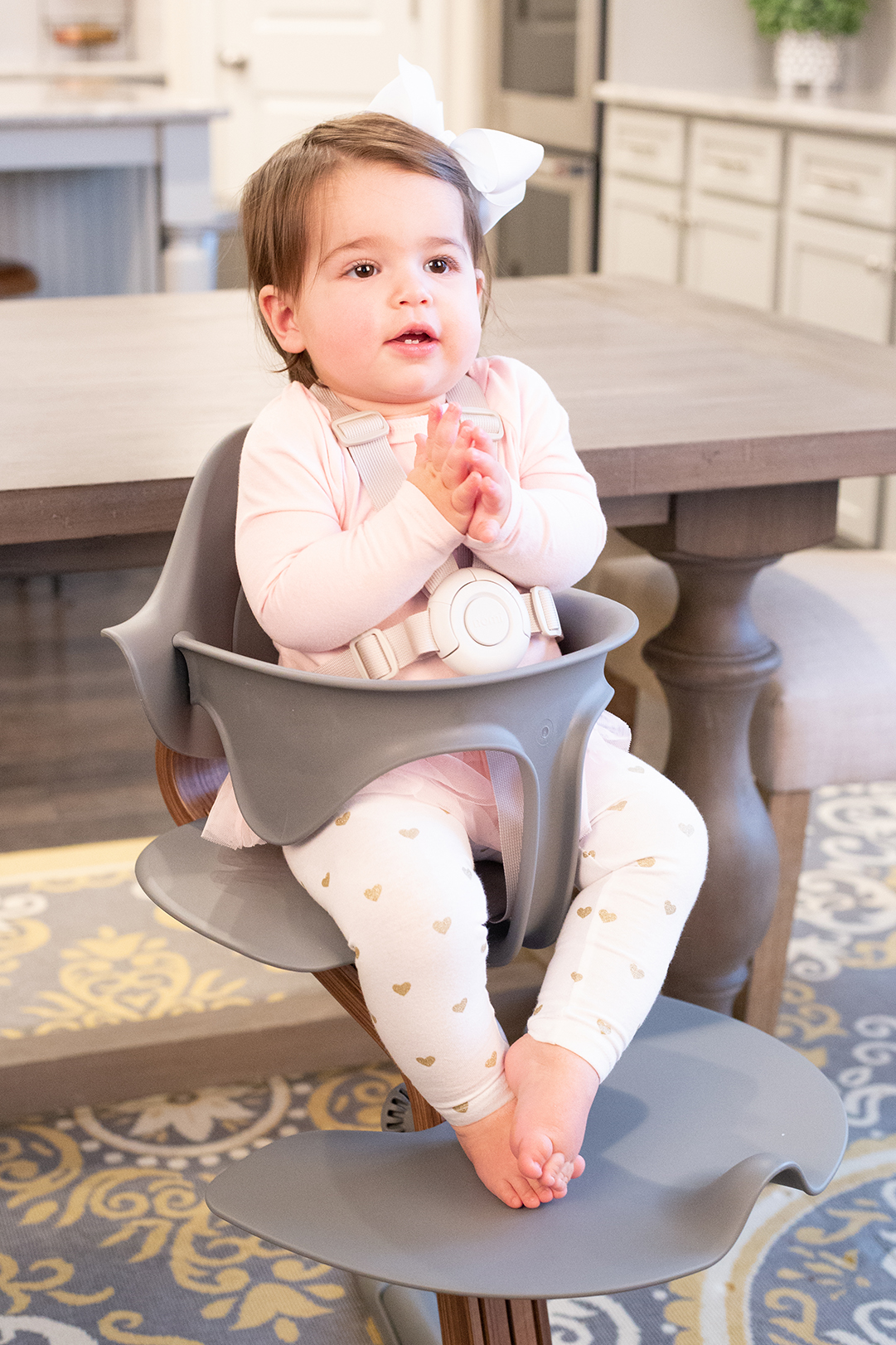 Equally as important as the other amazing features, it is comfortable for your child. Dangling feet causes endless fidgeting, and that prevents your babe from enjoying the socialization part of the meal. None of us are overly chatty and attentive when we're uncomfortable. The ergonomic design and footrest let children relax, enjoy their mac n cheese and join the conversation (baby babble counts, of course).
It is the winner of many awards, including Mother & Baby Gold Award for Best High Chair and New Product Award of Distinction from All Baby & Child, which doesn't surprise us at all. Follow @NomiHighChair to learn more about this incredible high chair and let us know what you think or purchase the Nomi on Amazon now.
Thank you to Nomi for making this sponsored post possible – we are so appreciative!