Today's nursery trend report is from the fantastic Little Crown Interiors; you can find more about them on their website, Instagram, or Facebook. Have you ever thought about doing a gender neutral nursery? Read on for inspiration and a special discount below!
Gender neutral nurseries are the darlings of social media right now. Neutral color palettes have been getting more popular, and the trend of waiting to find out the gender of the baby is also making a comeback. Designing a gender neutral nursery isn't as daunting as you might think—there are so many options available nowadays!

The nursery above was designed for Instagram Influencer and rainbow baby mama, Jenna Kutcher. Jenna had tried to get pregnant for years and suffered multiple miscarriages, so when she finally got pregnant again, she wanted the gender of the baby to be a surprise. To make sure the space wasn't boring, we pulled in a warm wood crib and dresser, a geometric patterned wallpaper and added lots of greenery.

Keep in mind that gender neutral doesn't have to mean a lack of color. This nursery above has colorful animal wallpaper and a hunter green chair paired with gorgeous neutral furniture. Pretty much any color in the blue/green spectrum will work beautifully in a gender neutral space.

If you love the neutral-on-neutral look, that of course always works for a gender neutral space! The best thing about an all-neutral design is that you don't have to worry about matching neutrals. Whites, ivories, tans and beiges all layer together to create a cohesive look. The key here is texture—lots of different textures create depth and interest in a room that doesn't have a lot of color. The area rug adds so much to this space, and you can see how it works so well with the details on the wood dresser and woven pendant light.
What do you think of the gender neutral nursery trend? Is it here to stay?
About the Author: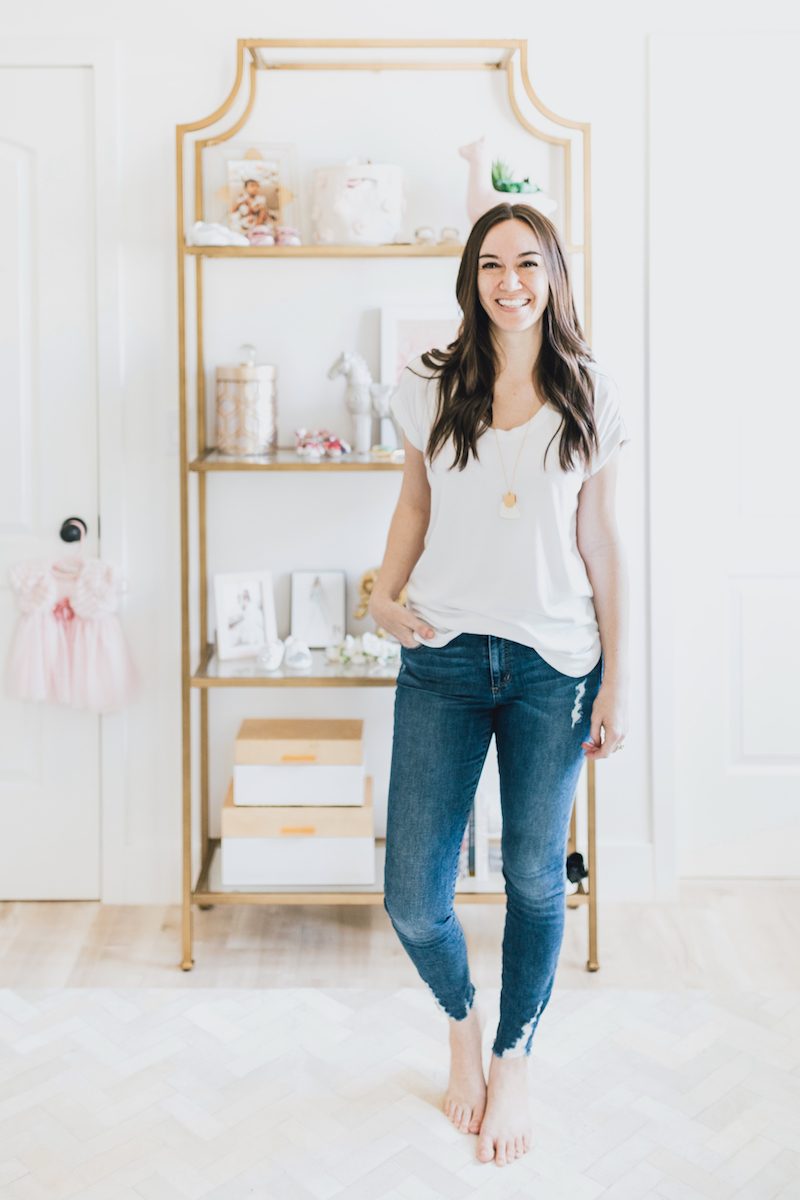 Naomi Alon is the owner of Little Crown Interiors, a design studio in Southern California offering local and nationwide e-design services just for nurseries and children's spaces.
As a special promotion for Gugu Guru readers, Little Crown Interiors is offering 10% off nursery design services when you mention "Gugu Guru", and 10% off anything in the online shop with code GUGUGURU.