Playards have become a necessity for many families over the last 10 years. They are the true multi-functional item that you will use again and again as your little one grows. In the newborn days, your playard may be a safe sleep spot for the baby. It takes up a small amount of space next to your bed, keeping the baby close for those middle-of-the-night feeds. Many playards have a bassinet setting, which is also great for naps throughout the day. The changing station (which is included with many playards) is an excellent place to change your little one, especially if the nursery is far from your play area. Plus, the playard will easily fold up for travel and is a great place for your toddler to sleep while on the go. A true must-have, take a look at our best playards for 2022.
The 4moms breeze plus is a playard, bassinet, and changing table in one. It is easy to move around the house, always giving you a convenient place for the baby to sleep. The Breeze Plus is extremely easy to open/close and is an excellent secondary changing station. The bassinet is compatible with up to 18 pounds while the playard will hold up to 30 pounds. The removable bassinet, changer, and playard are all easy to clean with a simple damp cloth.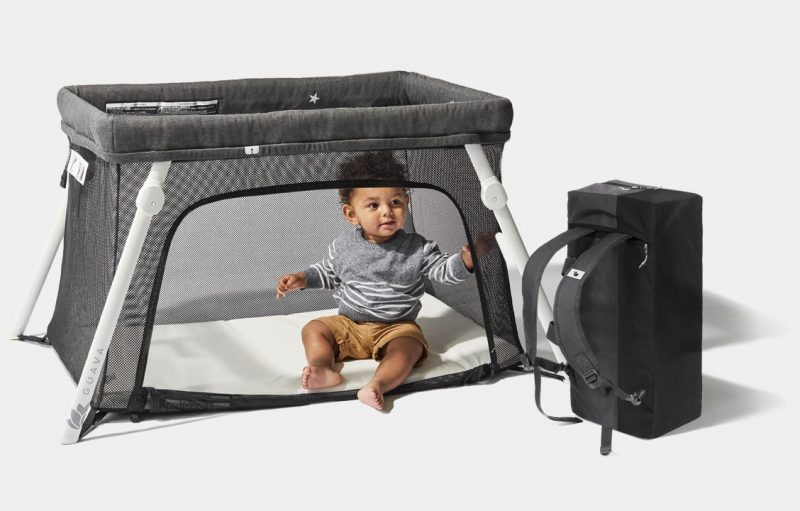 Eco-friendly Pick: Lotus Travel Crib from Guava Family
The lightest playard, the Lotus is GreenGuard Gold non-toxic certified (low VOC & no lead, phthalates, PVC, heavy metals, etc.). Full-height mesh guarantees breathable airflow. Plus, parents are just crazy about the side access panel that allows you easy access through the lockable door. Set up is simple and the Lotus playard only weighs 13 lbs packed, making it an excellent choice for travel. The Lotus comes with a backpack carrying case and a thick, soft foam pad approved for overnight sleep (0-3 years old.) They have also launched their Bassinet & Crib Kit.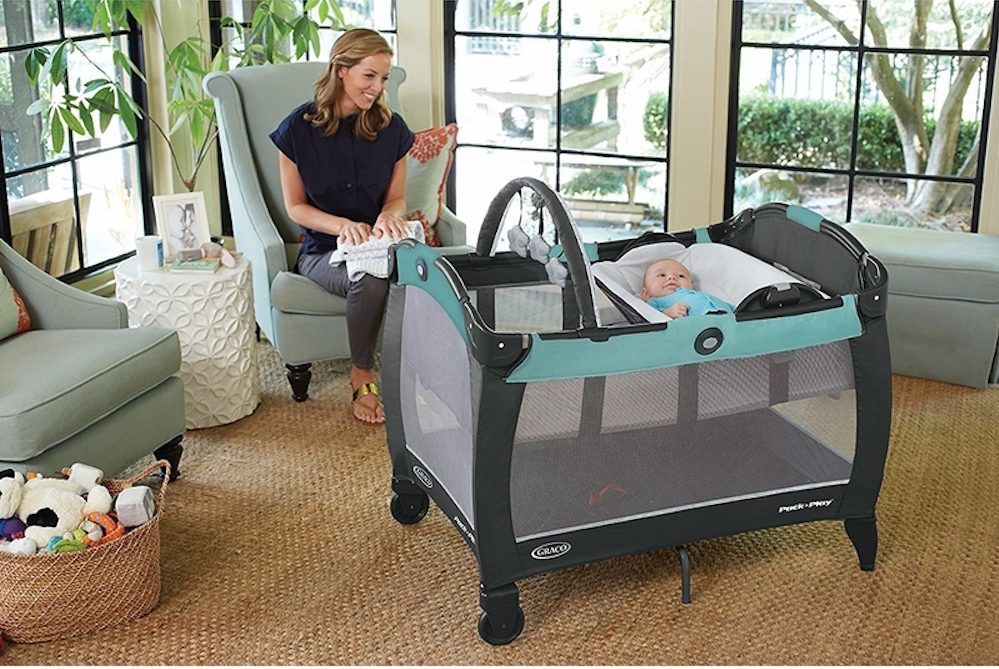 The Graco Pack n Play Reversible Napper & Changer includes a newborn napper station for baby to sleep and reverses to a changing table for easy diaper changes. After baby outgrows the removable full-size bassinet, the Graco Pack n Play easily converts to a portable playard. The napper and bassinet can be used for babies up to 15 pounds. This playard also includes a toy bar with plush toys.
Romp & Roost is the ultimate playard for twins or even just for one baby. This stylish, oversized playard can be used for a play area or sleep space. This play yard includes a patented, removable divider that separates the space into two spacious spaces with an airy mesh fabric. The Romp & Roost features large wheels with brakes and a convenient carry bag making it perfect for trips to grandma's house.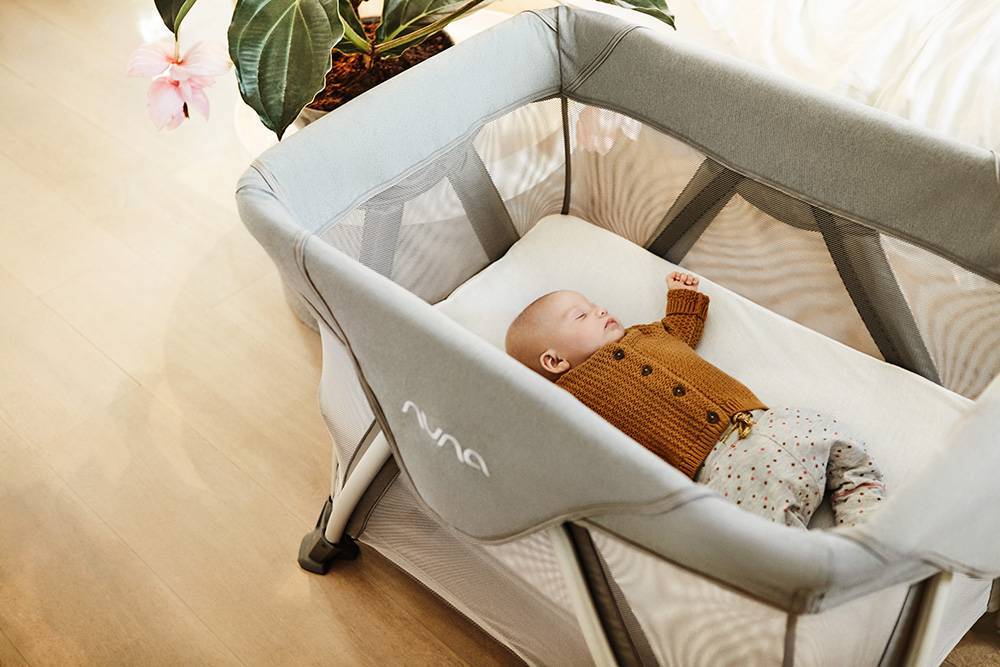 The Nuna Sena Aire is an easy-to-use playard with an innovative, chic design you won't mind having out in your home.  Unlike many other playards, the Nuna Sena Aire is easy to open and close with one hand and easily slides into the included travel bag.  You can be sure your baby is comfy with full mesh sides and the included quilted mattress. The mattress can be used in the higher position as a bassinet and easily moves to the lower position for use until your little one is 30 pounds.
Looking for something unique that meets your minimalist aesthetic? Bugaboo Stardust unfolds in 1 second and stores easily. Great for that room where you need baby to nap, but want your floor space back each morning! An excellent choice for toddler play in a small space.