Looking for the best playard for your baby? We've got you covered. From the budget parent to the minimalist and more, in this guide we've rounded up the best playards for all types of parents according to Gugu Guru's gear expert and Chief Baby Planner Julie McCaffrey.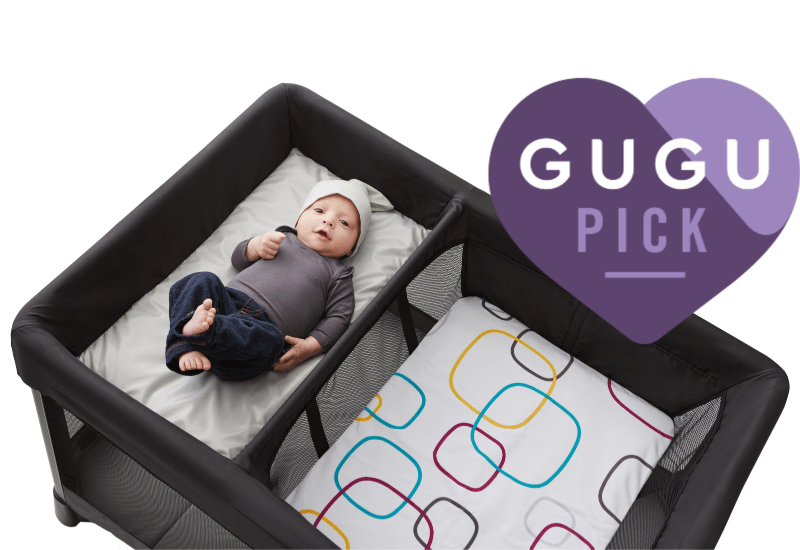 Best Playard All-around, Gugu Pick: 4moms breeze plus 
The 4moms breeze plus is a playard, bassinet and changing table in one that is easy to move around the house so you always have a convenient place to change baby's diaper or for baby's naps without having to have extra pieces of gear. The breeze plus is easy to open and close and will work with the bassinet for your little one up to 18 pounds and the playard up to 30 pounds. The removable bassinet, changer and playard are all easy to clean with a simple damp cloth.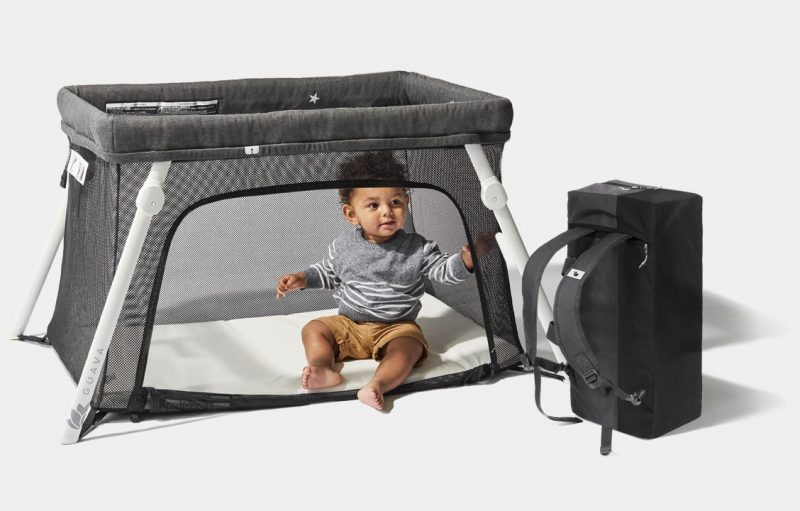 Best Playards, Eco-friendly Pick: Lotus Travel Crib from Guava Family
A lightweight, thoughtfully designed portable playard that's great for babies & toddlers, the Lotus is the ONLY playard with GreenGuard Gold non-toxic certification (low VOC & no lead, phthalates, PVC, heavy metals, etc.) Full-height mesh guarantees best, breathable airflow. Plus, parents are just crazy about the side access panel that allows you to nurse or cuddle your little one to sleep, then just zip the lockable access door. Set up is simple in 15 seconds and the Lotus playard only weighs 13 lbs packed. The Lotus comes with light backpack carrying case and a thick, soft foam pad approved for newborns & infants for overnight sleep (0-3 years old.)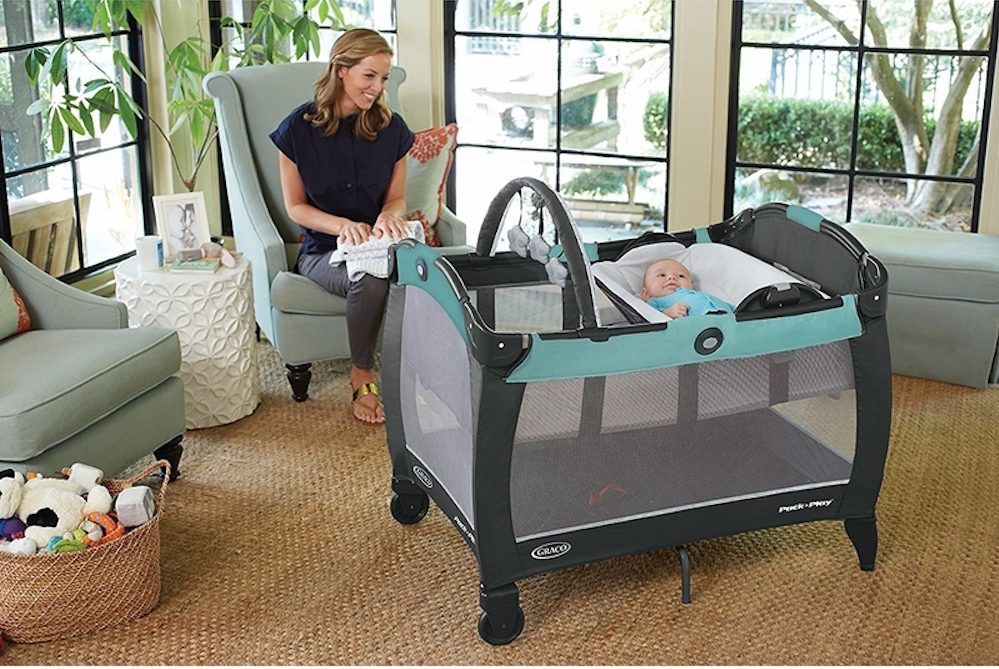 Best Playards, Budget Pick: Graco Pack n Play Reversible Napper & Changer LX   
The Graco Pack n Play Reversible Napper & Changer includes a newborn napper station for baby to sleep and reverses to a changing table for easy diaper changes. After baby outgrows the removable full size bassinet, the Graco Pack n Play easily converts to a portable playard. The napper and bassinet can be used for baby up to 15 pounds. This playard also includes a toybar with plush toys.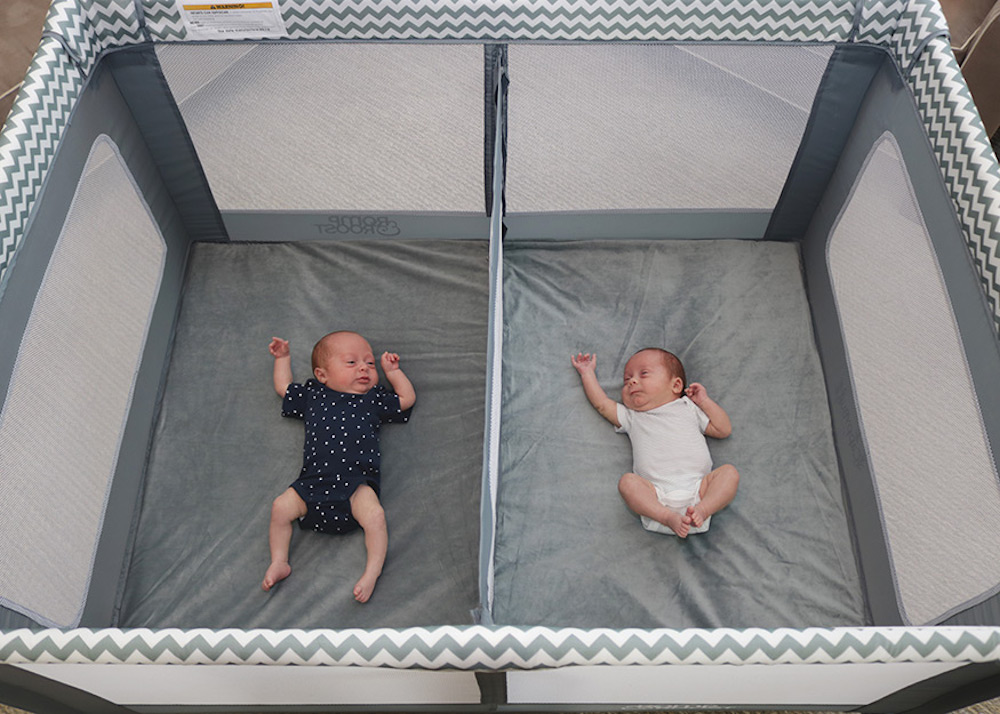 Best Playards, Multiples Pick: Romp & Roost 
Romp & Roost is the ultimate playard for twins or even just for one baby. This stylish, over-sized playard can be used for a play area or sleep space. This play yard includes a patented, removable divider that separates the space into two spacious spaces with an airy mesh fabric. The Romp & Roost features large wheels with brakes and a convenient carry bag making it perfect for trips to grandma's house.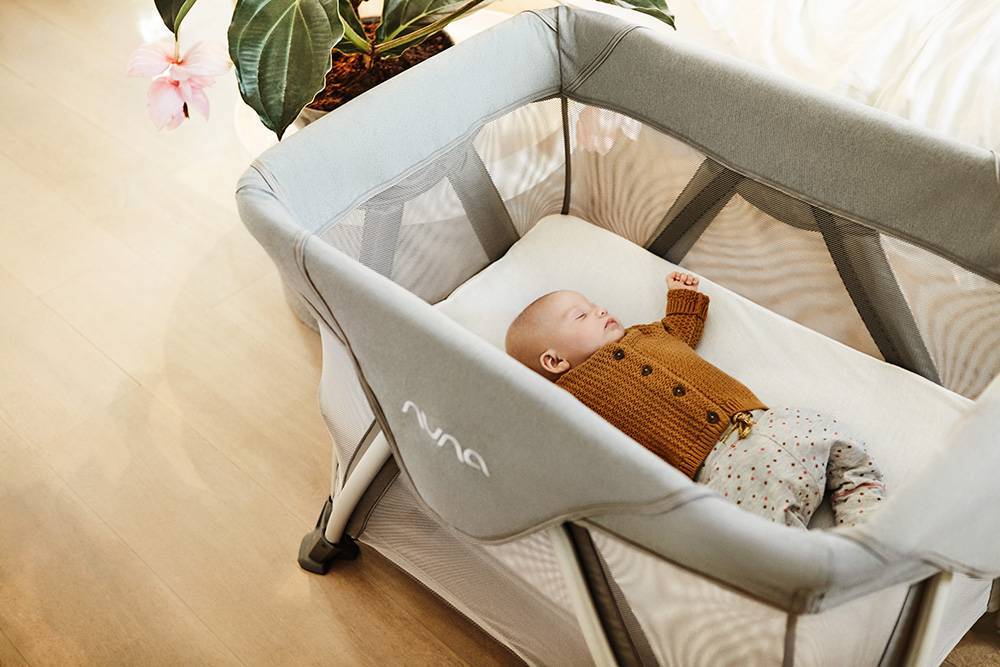 Best Playards, Minimalist Pick: Nuna Sena Aire
The Nuna Sena Aire is an easy to use playard with an innovative, chic design you won't mind having out in your home.  Unlike many other playards, the Nuna Sena Aire is easy to open and close with one hand and easily slides into the included travel bag.  Thanks to the full mesh sides that allow for lots of airflow and the quilted mattress that pulls heat away from baby you can be sure baby is comfy. The mattress can be used in the higher position as a bassinet and then easily moved to the lower position for use until your little one is 30 pounds.
Best High Chairs: Gugu Picks
Best of Standard Crib Mattresses: Gugu Picks
Best of Organic Crib Mattresses: Gugu Picks
Best Soft Structured Carriers: Gugu Picks
Best Infant Bath Tubs: Gugu Picks