One of our top registry picks for breastfeeding working mamas is a breast pump bag from Skip Hop, the Tray Chic Dry & Store Pump Bag. This breast pump bag is revolutionary in so many ways and is the ultimate accessory for any working mom or even a pumping mom who travels a lot. With this breast pump bag, it seems as though Skip Hop has considered every detail, and it's bound to become a true staple for any pumping mom.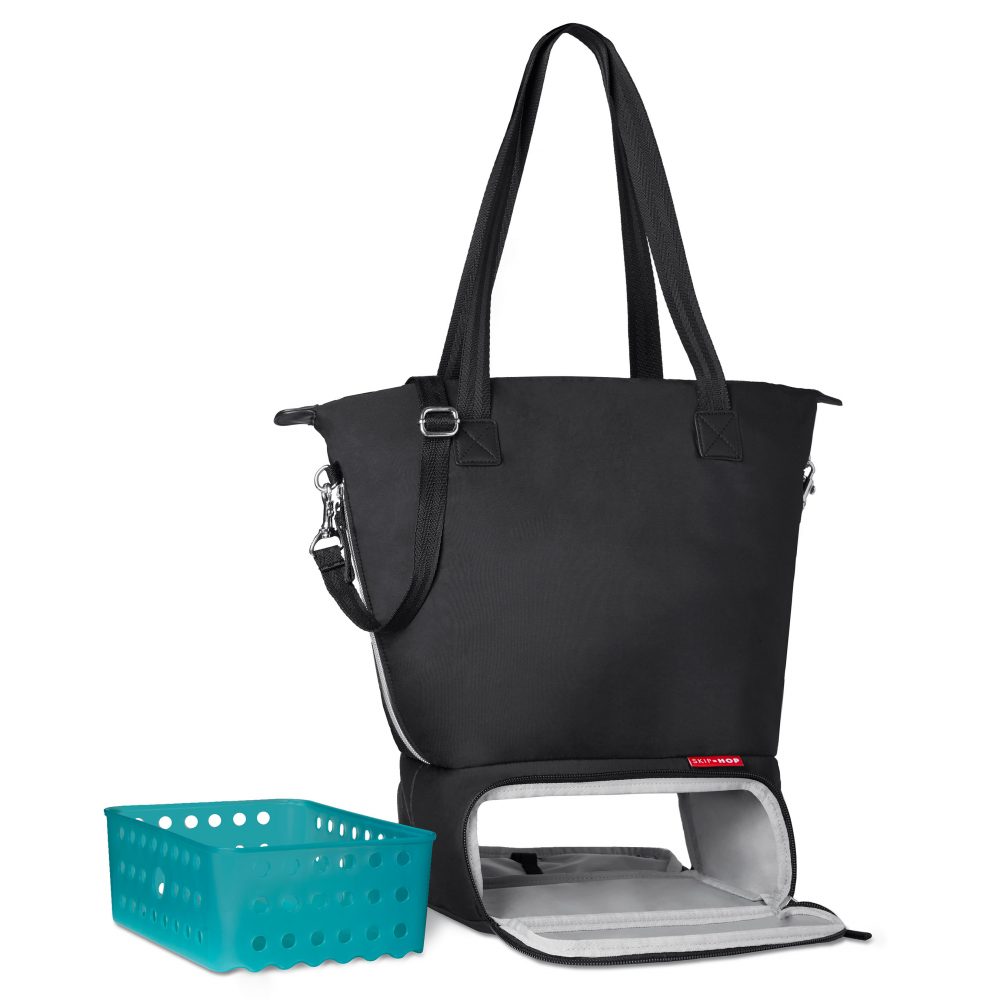 The Tray Chic Dry & Store Pump Bag features a revolutionary bottom compartment with dual zip openings to provides cross-ventilation to dry pump accessories, and has a removable drying tray which doubles as a staging area to assemble pump. The dedicated side-zip pump pocket allows for easy access and fits most ACA-approved breast pumps.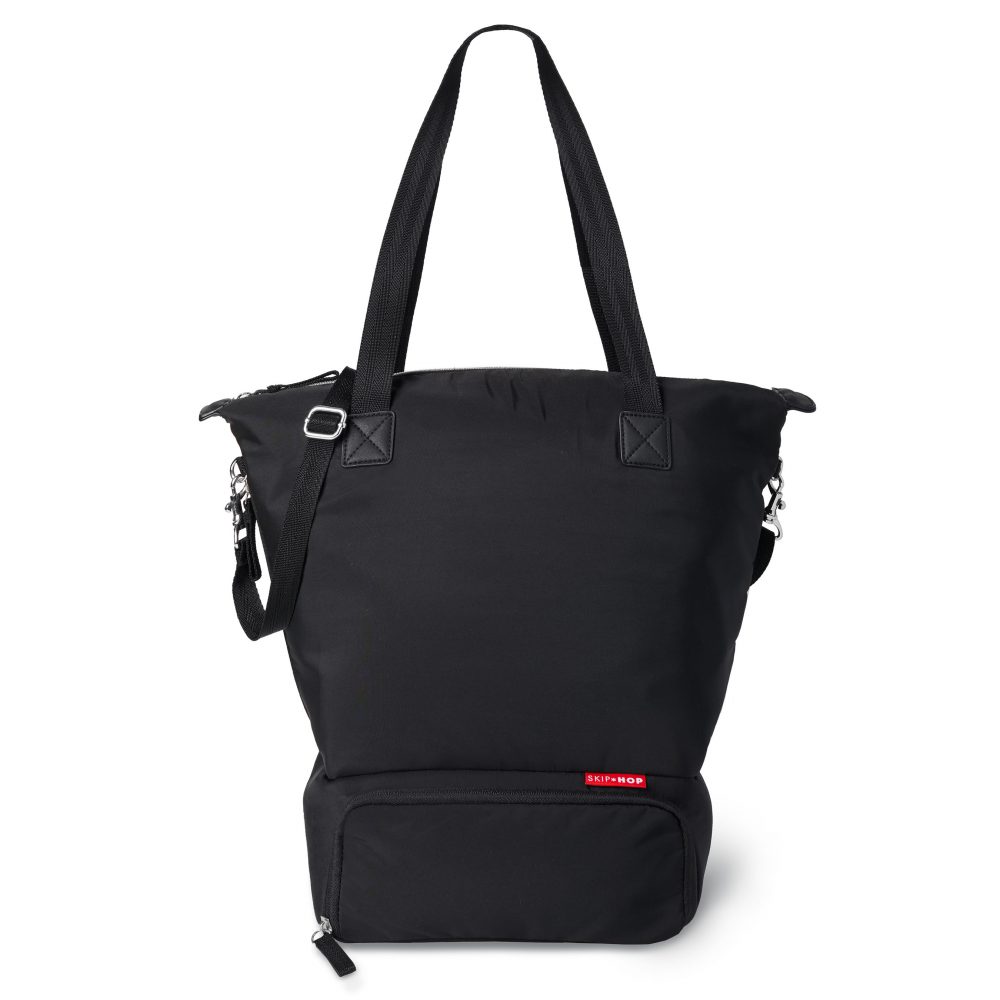 This super functional breast pump bag from Skip Hop has a large main compartment with zip closure and two mesh pockets, so you will have room for any accessories you may need, plus any work, gym, or play essentials. Skip Hop worked hard on this breast pump bag to think of everything for a pumping mom. It even has an elasticized pen loop for easy breastmilk labeling – genius! There are three ways to wear this breast pump bag, tote style, backpack and cross body. You can learn even more about this breast pump bag from Skip Hop in a video overview with Gugu Guru's founder, Monica:
Skip Hop aims to make functional and stylish essentials for parents, and there are so many other Skip Hop items which Gugu Guru loves, such as the Skip Hop Pronto Signature Changing Station and the Skip Hop Grab & Go Stroller Organizer. There is no need to sacrifice style when it comes to baby necessities, Skip Hop's breast pump bag is a must-have item for any breastfeeding moms' baby registry.
You can find Skip Hop on their website, Facebook, and Instagram.