When it comes to baby style, parents love to dress their little ones up in so many cute ways…but, when the baby is drooling all over themselves, and covers their cute clothes in said drool, it's not so cute any longer! This is why the Gugu Guru team is such fans of stylish drool bibs for babies, and when it comes to drool bibs for babies, Copper Pearl is the place to go. Copper Pearl is a one-stop-shop for baby essentials chock full of gorgeous patterns and designs. See, drool bibs for babies don't function purely for style, it's also a skin-issue; when a baby drools all over themselves and soaks their clothes, their sensitive skin can become irritated by the drool. But, drool bibs for babies prevent your baby's skin from getting wet and irritated, and all the while, protecting baby in style.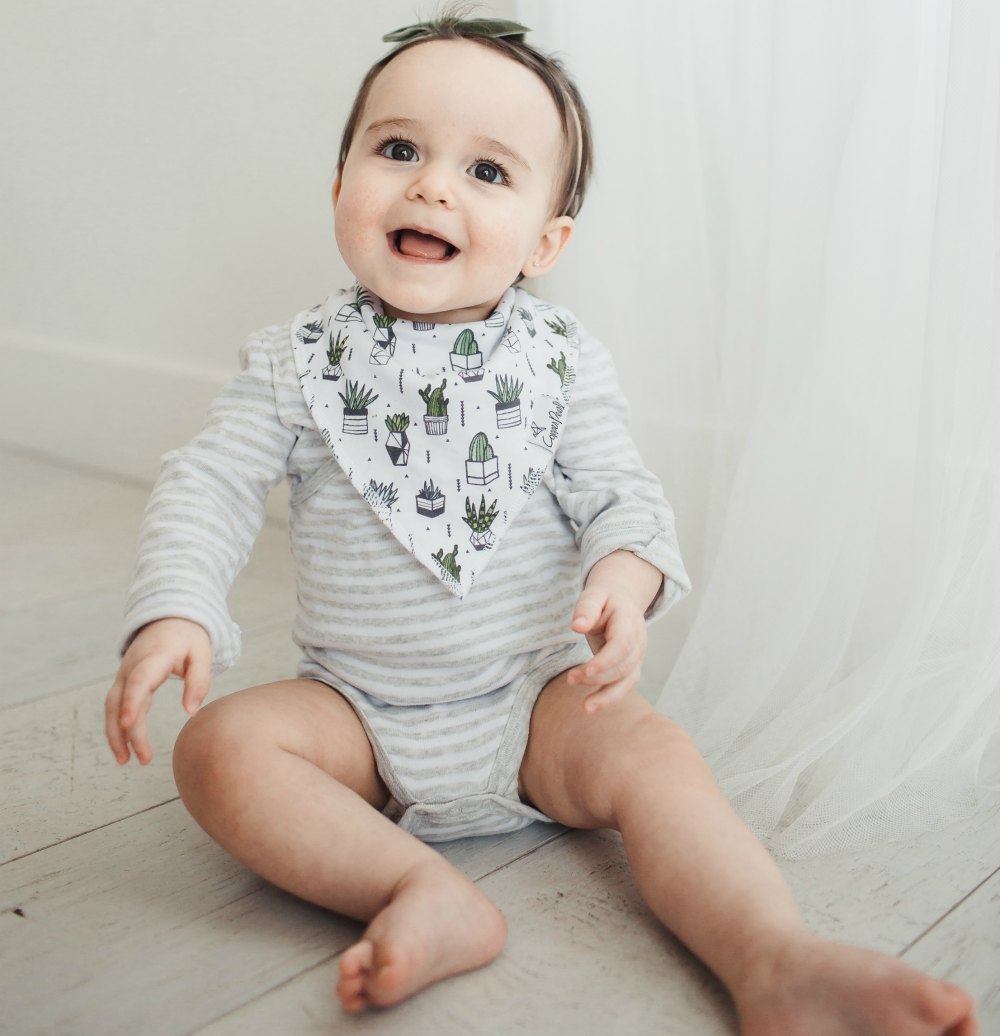 Copper Pearl drool bibs for babies are made from 100% absorbent cotton on the front and 100% polyester fleece on the back. The front of the baby bib is a stylish knit fabric and the back is a super soft fleece that keeps your baby completely dry even with the drooliest of babies. Copper Pearl drool bibs for babies are ideal for any age baby, as they also work great for spit-up, and parents especially love these drool bibs for teething babies!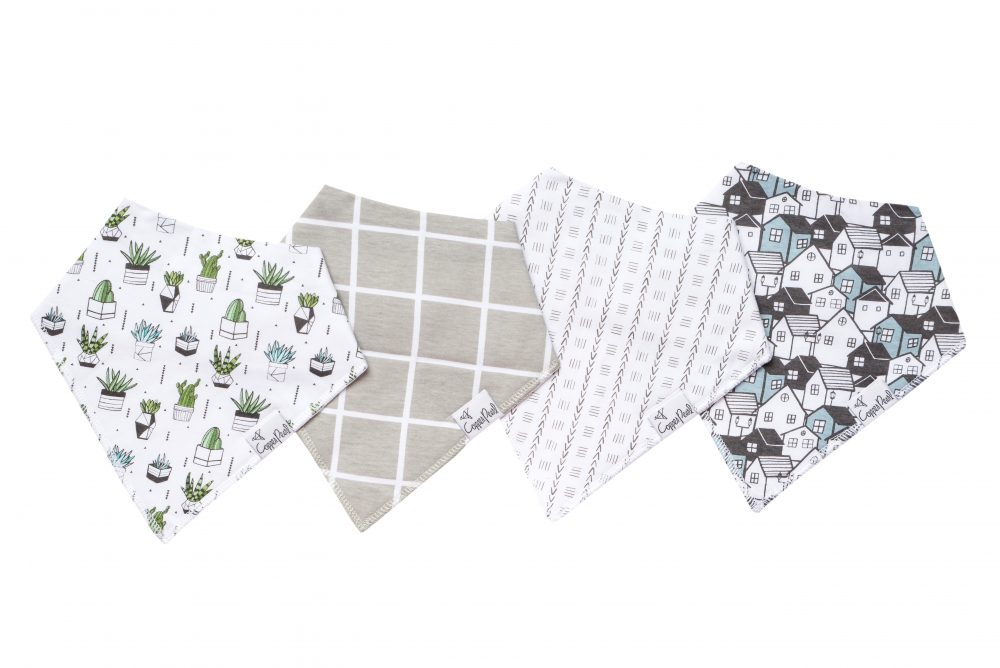 Each baby bandana bib comes with 2 nickel-free snaps that allow each bib to be adjustable in size to fit newborns and toddlers, with ages ranging from 3-36 months. The snaps are secure on the drool bibs for babies, making it difficult for infants and toddlers to unfasten but are easy for parents to snap on and off.
Gugu Guru is obsessed with the gorgeous prints on all of the Copper Pearl drool bibs for babies; they truly do become a trendy and stylish baby fashion accessory. Copper Pearl's bandana bibs feature custom designs unique to Copper Pearl, they're versatile and are the perfect finishing touch for any outfit. If you're looking for a unique and fashion forward baby shower gift, Copper Pearl's drool bibs for babies makes the best gift for new parents, new grandparents, baby showers, christmas present or for any excuse to make a baby look amazing.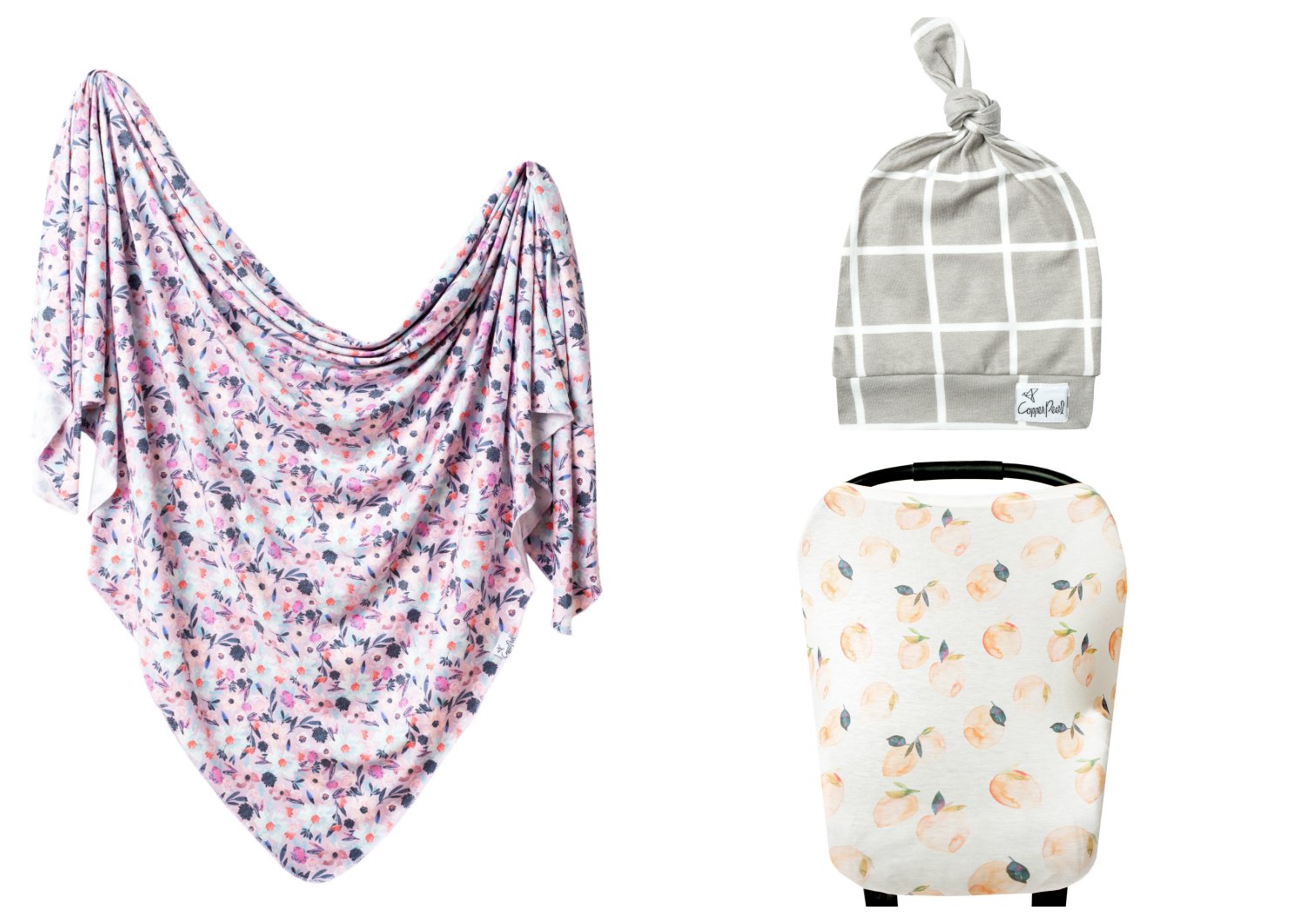 As fantastic as the Copper Pearl drool bibs for babies are, we are also fans of many of their gorgeous prints and designs across all of their products, such as their 5-in-1 multi use covers, adorable baby hats, and super soft swaddle blankets.
Check out another mama who loves Copper Pearl – in this rocker mama registry.
You can find Copper Pearl on their website, Facebook, and Instagram.