When it comes to strollers, parents are often overwhelmed not only by picking a stroller that will work well for baby, but also picking the correct stroller for their lifestyle. However, the Gugu Guru team has found that the B-Lively/B-Safe 35 Travel System is a great fit for most parents; there are so many reasons that this Britax stroller system will help so many new parents get out of the house and travel comfortably with baby.
The complete B-Lively/B-Safe 35 Travel System, featuring the Britax stroller and B-Safe 35 Infant Car Seat combo will help a new parent feel free and ready to explore with baby and beyond.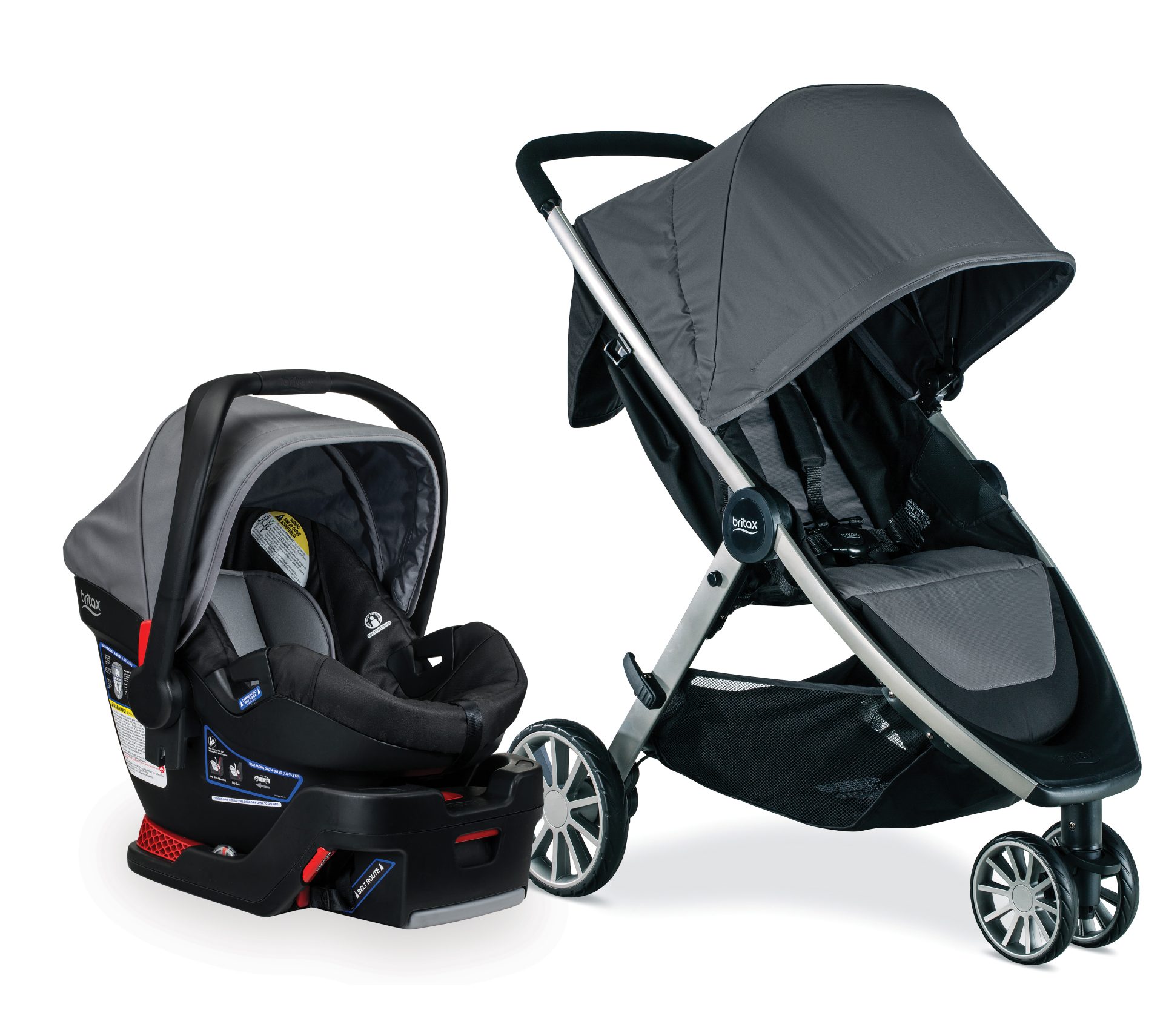 What makes the B-Lively system with the Britax stroller and B-Safe 35 Infant Car Seat different than other travel systems? For one, this Britax stroller has an extra-large storage basket which offers plenty of room for baby's gear, and yours, plus it has access through the front of the stoller. With more pockets for everything you need, it means you can stroll longer without worrying about running out of anything you need. A stroller becomes a second home, of sorts, your home-away-from-home, and this Britax stroller's storage basket has all the room you will need and more. We love that Britax eliminates certain chemical flame retardants containing bromine, chlorine or other halogens, from all components used in its car seats and all other products — while still ensuring their ability to pass federal government standards for flammability. Additionally, Britax strollers are not treated with any chemical flame retardants.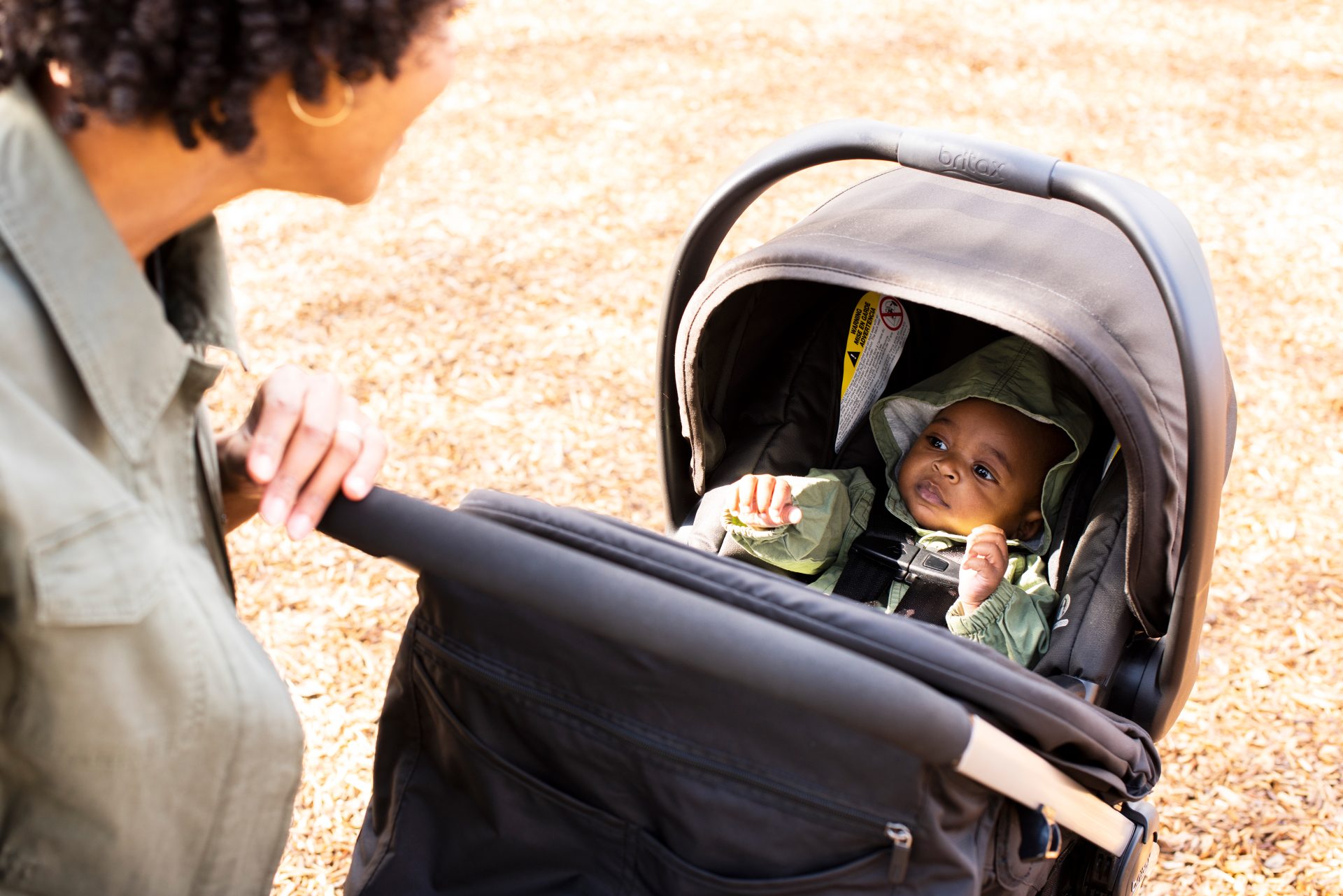 Plus, the expandable canopy on the Britax stroller protects your baby from the sun, which means you can head to festivals, run errands or stop for coffee without worrying about the sun being too strong on baby. The B-Lively Britax Stroller is suitable for newborns and children up to 55 lbs. With its lightweight design for everyday strolling, and one-hand, quick fold, this stroller makes it easy to store and go. The B-Safe 35 Infant Car Seat has the next-level Britax safety technologies that protect your little one beyond standards, plus an easy and secure installation with or without the base.
The B-Lively & B-Safe 35 Travel System combines the safety of the B-Safe 35 Infant Car Seat with the flexibility of the B-Lively Britax stroller. They work together to help you navigate family life safely and smoothly. Whether you're an urban parent, suburban dweller, or a little of both, the B-Lively travel system featuring the Britax stroller is your must have choice for easy and comfortable strolling, both for you and baby.