Let's get crafty! See Kate Sew partners with Gugu Guru once again to share a fantastic DIY tutorial.  We're all about nursing in this post co-sponsored by Momsense.  
I'm so excited to be here sharing a burp cloth tutorial today! I've never really needed burp cloths before, my baby #3 is a little bit of a spitter!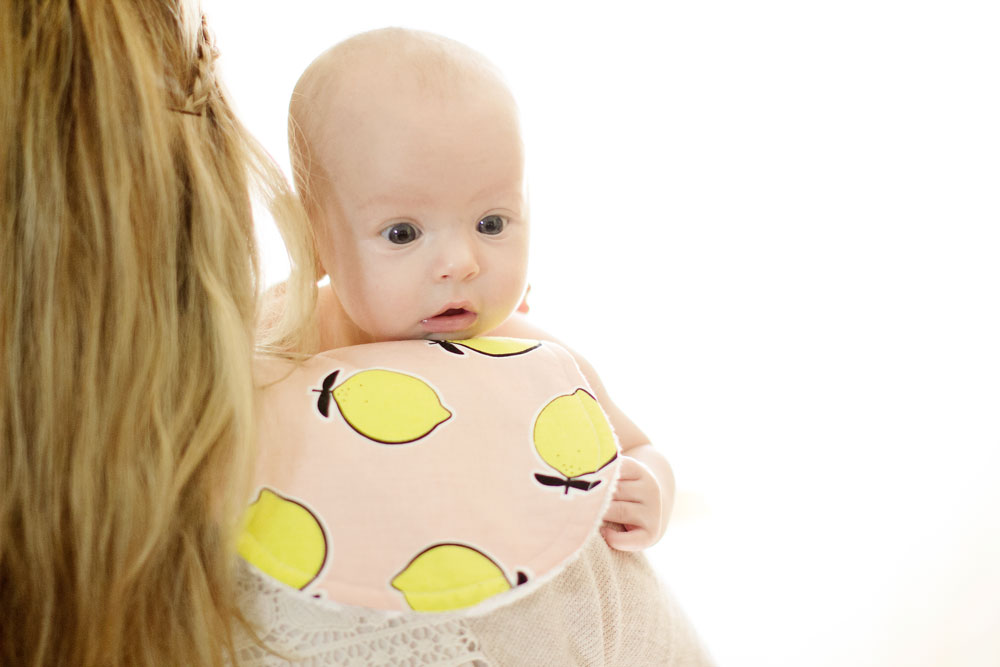 We partnered with Momsense for this tutorial for Breastfeeding Awareness Month! The Momsense Smart Breastfeeding Meter is a new product that tracks how much your baby is eating! The meter has a pair of headphones equipped with a microphone that safely sticks to baby's neck. The microphone amplifies her sucks and swallows for you to hear. It also has a little animation that goes with it and it translates the swallows to give you a good sense of how much milk your baby is getting!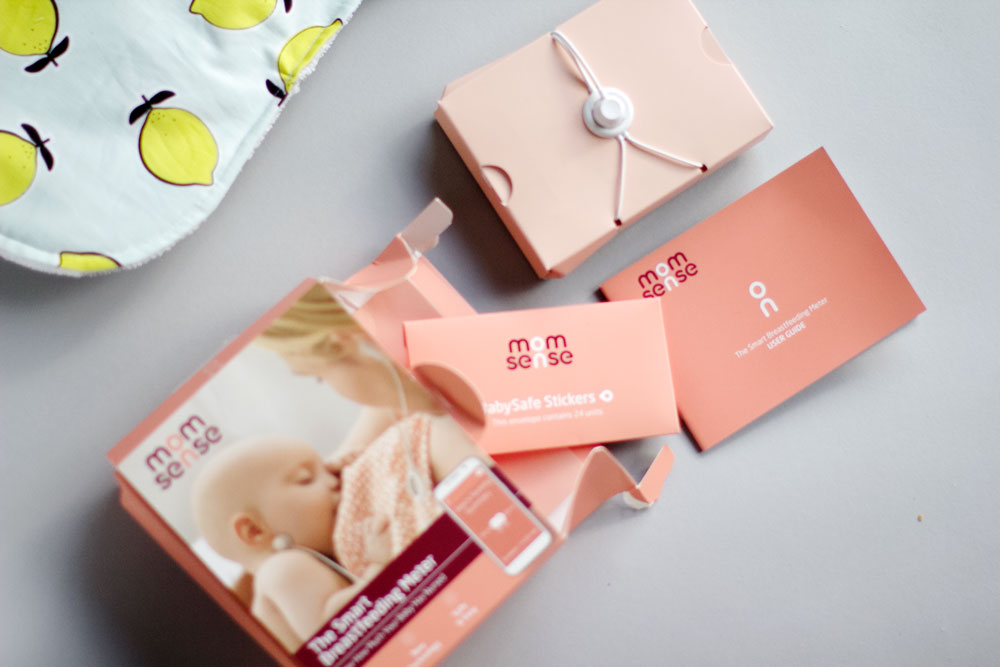 My older daughter loves to listen in and it's so fun to involve the kids and dad in the breastfeeding experience. I needed this meter about 6 years ago with my first when I was struggling with milk supply, so I'm so glad it's on the market now!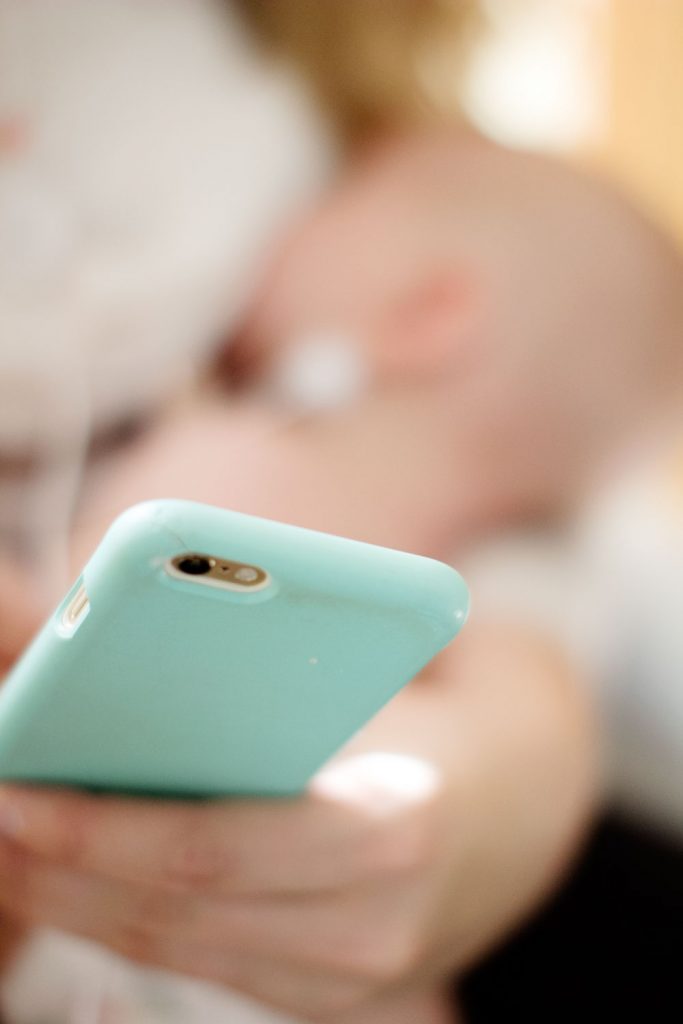 My favorite part about the meter is how inspiring it is to a breastfeeding mama! It's so neat to see and hear how effective your breastfeeding session is and is pushing us to get the best and longest breastfeeding experience possible. Read my full review on SeeKateSew.com to hear all about my struggle with supply and how the Momsense Smart Breastfeeding Meter has been a game changer for us!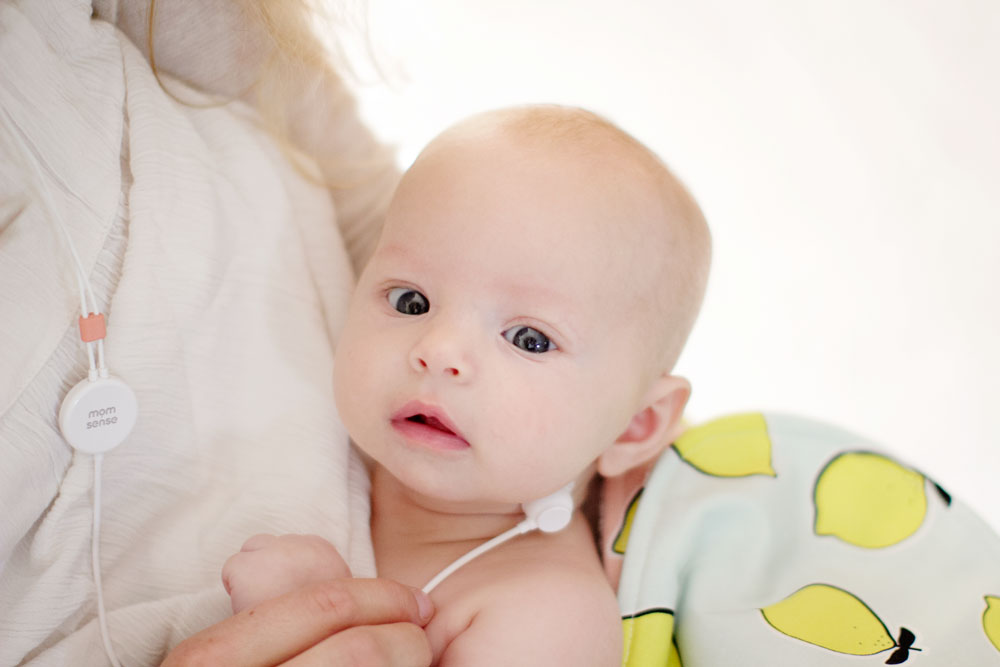 Today we're making burp cloths lined with absorbent towel material! I thought lemon fabric would be cute since we're talking about eating! The back of the cloths are made from a towel. You can either use a pre-made towel or terry cloth material for the backing. The only other thing you need is the pattern (provided below) and basic sewing supplies.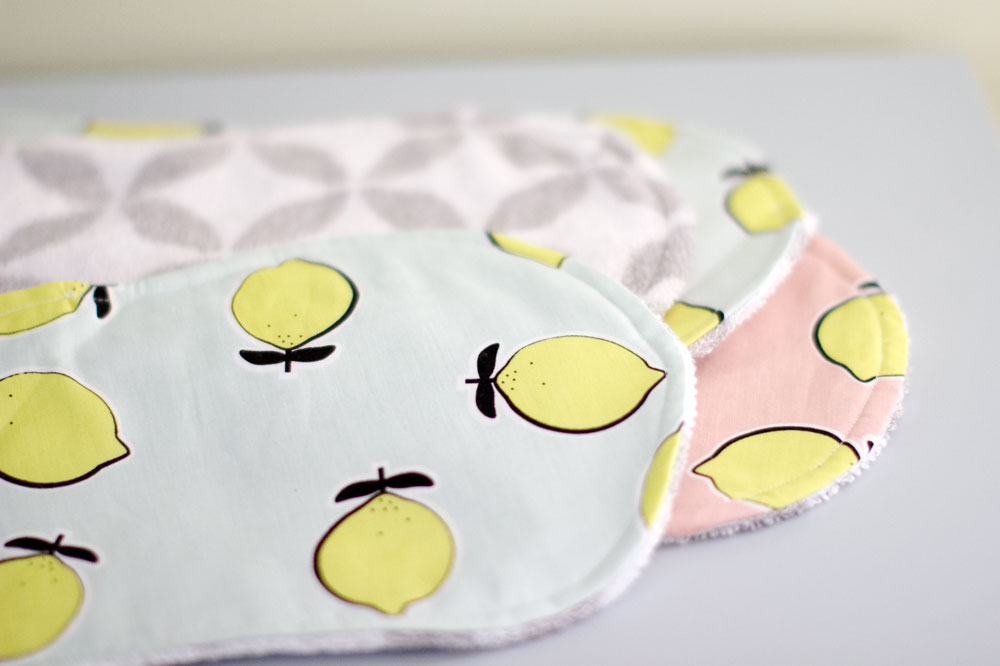 Let's get started!
Materials:
–See Kate Sew Burp Cloth Pattern
-a store-bought towel or terry cloth material
-1/4 yard cotton ( lemon fabric source)
Print out the burp cloth pattern at 100% (do not scale). Cut off the overlap and tape the 3 pages together. It will look like this: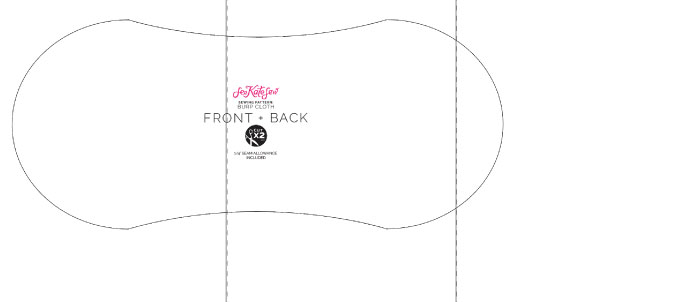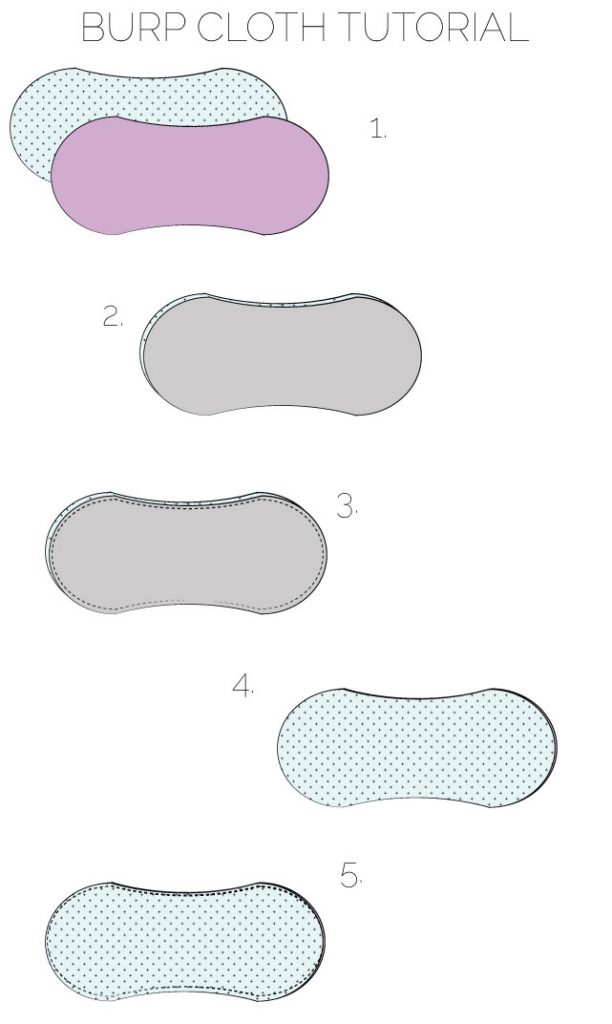 Use the pattern piece to cut out 1 piece from cotton and 1 piece from your towel material.
Put the cotton piece on top of the towel piece with the right sides together.
Pin and sew the front and back together 3/8″ from the edges, leaving a 2-3″ opening on one side.
Turn the burp cloth right side out through the opening you left. Press. Turn the opening edges in.
Topstitch around the cloth 1/4″ from the edge. The opening will be closed as you do this.
You're done! A little stack of these make a really cute shower gift (maybe paired with a Momsense meter!).