Hey, everyone: it's Monica, founder of Gugu Guru.  I wanted to write the introduction to this post because I have had personal experience with an unexpected c-section. In my first pregnancy, I walked three miles almost every day. I couldn't wait for the huffing and puffing of labor and read up daily on various books and articles covering what I could do during pregnancy to prepare for a smooth delivery.  Then when I went in for a regular check-up one day after my due date, the doctor realized that my son was in distress and I was rushed in for an emergency c-section. I was scared, I felt like I had failed somehow – all sorts of emotions. Unfortunately, sometimes things don't go according to plan and we are forced to roll with it. If you're reading this because you're one of those moms who didn't have it go to plan, I just wanted to say chin up, it's going to be ok and here are some product suggestions that will hopefully help you recover more comfortably and quickly, while you soak up all the wonderfulness of new mommyhood.
xo Monica
Here are 3 c-section recovery products I wish I knew about sooner
UpSpring C-Panty: After a c-section, just finding comfortable underwear that doesn't irritate your incision can be a challenge. C-Panty is a one-of-a-kind under garment that helps speed recovery time and reduce scarring. With built-in compression around the incision area, these panties will help support your incision point and flatten the c-section bulge which often occurs after the surgery. Even though these panties are designed for support and compression, they are made without a fluted waistband, making it soft on your sensitive skin. The silicone panel helps the skin to return to its natural texture and color, all while smoothing your scars. C-Panty comes in a classic waist lower rise, and also a higher waist version, which helps support your abdominal muscles and flattens your lower stomach as you wear them, too. C-Panty is designed to make you feel comfortable, strong, put-together, and held-in, so you can turn all your attention to your new little one.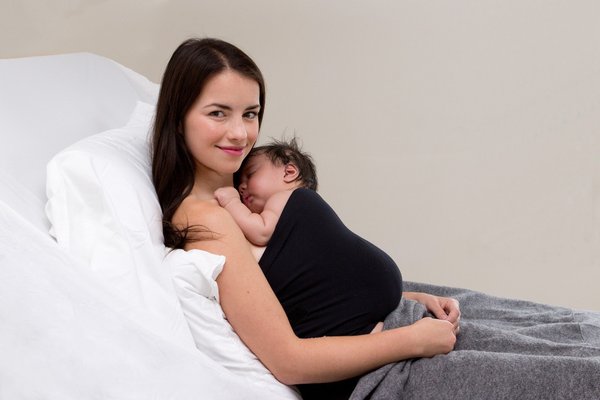 SleepBelt: Newborn babies tend to sleep best when they're on a parent's chest; they love to smell the familiar scent, feel the warmth, and listen to the heartbeat. However, when you're recovering from a c-section, it's not always the easiest to use your arms and securely hold a baby on you. The SleepBelt is the perfect solution for new parents everywhere (including those who haven't had a c-section)! Made from a strong nylon, with a velcro closure, a mother recovering from her c-section can simply strap the new baby to her body, above the incision point, and have skin-to-skin contact with her little one. Skin-to-skin contact helps a baby sleep, grow, and thrive – but, when a mother is still recovering from surgery, sometimes she needs that little help. The SleepBelt is a perfect way for a recovering mama to strap her baby to her body for the skin-to-skin time, so she can read a book, watch TV, or play on her iPhone without worrying that her body will get too tired. The SleepBelt is even safe for Preemies and can be used in the hospital as well!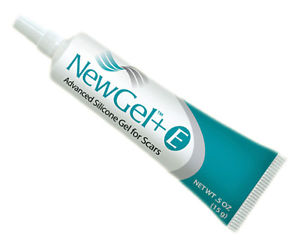 NewGel+: After a c-section, you'll be left with a scar (battle wound!), but there's no reason you can't help the scar heal and disappear. NewGel+ is highly recommended by doctors to help lessen the effects of your scar. Made from 100% silicone gel sheeting, it has been proven to reduce, flatten, and ultimately help scars fade away for good. NewGel+ is made with a specially formulated medical grade silicone, which is developed to be non-toxic and non-irritating, even on the most sensitive of skins. It is also generally good for moms to have this product around the house because as babies grow (especially when they're learning to walk), they sometimes get boo boo's and it's nice to be able to make them fade away.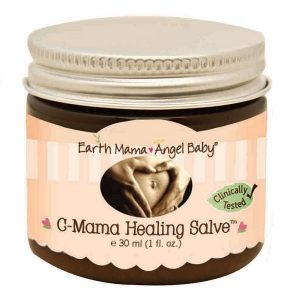 C-Mama Healing Salve: If you're more of a natural mama. C-Mama Healing Salve is an 100% natural and organic healing balm, perfect for new and old c-section scars (and even stretch marks!). Chock full of skin-restoring vitamin-C, essential fatty acids and amino acids, C-Mama Healing Salve is sure to help the skin on your scar regenerate, and repair the wound. Dermatologist tested, and toxin free, you will feel (and smell) wonderful slathering this salve all over your c-section scar. And, because it's all natural, you can rest easy knowing you can put this healing salve on and still hold your baby close.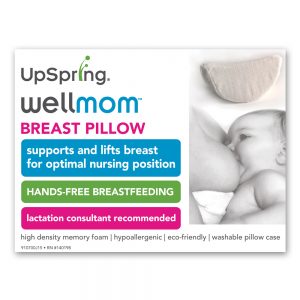 UpSpring Wellmom Breast Pillow: This is the only product of its kind because it addresses the need for breast support vs baby support. The UpSpring Wellmom Breast Pillow is the only pillow on the market which is designed to support the mother's breast while feeding a baby. Made from a food-oil-based memory foam, this small pillow fits under your breast (and easily in your diaper bag), so your baby can easily reach your breast to feed. The position of the pillow prevents the mother's hand from having to strain and physically hold her breast for a long period of time, which can cause wrist and hand pain. The UpSpring Wellmom Breast Pillow is the ultimate support for post c-section, when it may cause pain for a mom to contort her arms to help hold the breast in place.
Check out more:
C-Section Recovery Essentials with Sarah Stage
8 Postpartum Care Must-Haves for Mama
Expecting Multiples? Our Top Must-Haves