One of our experts had a chance to try the Anthem2™ 2-Seater All-Terrain Wagon Stroller from Gladly Family. Read what she has to say about it below.
The Anthem Wagon Stroller is everything I could ever ask for in a wagon, and more. We've always been an active family and love being outside and exploring. With two kids, we still like to be on the go and create our own adventures. And with this wagon stroller, we easily can.
As a mom of two, a 3 year old and a newborn, space is always a premium. The creators of this wagon have created a space for everything, and they didn't forget the parents. From the double-snack tray and child cup holders, to the interior mesh pockets, to a cup holder and storage area for parents conveniently located on the handle. Another thing I love is the two fold-up features of this wagon to save space in the garage and store it neatly. You can fold it flat or in a standing fold.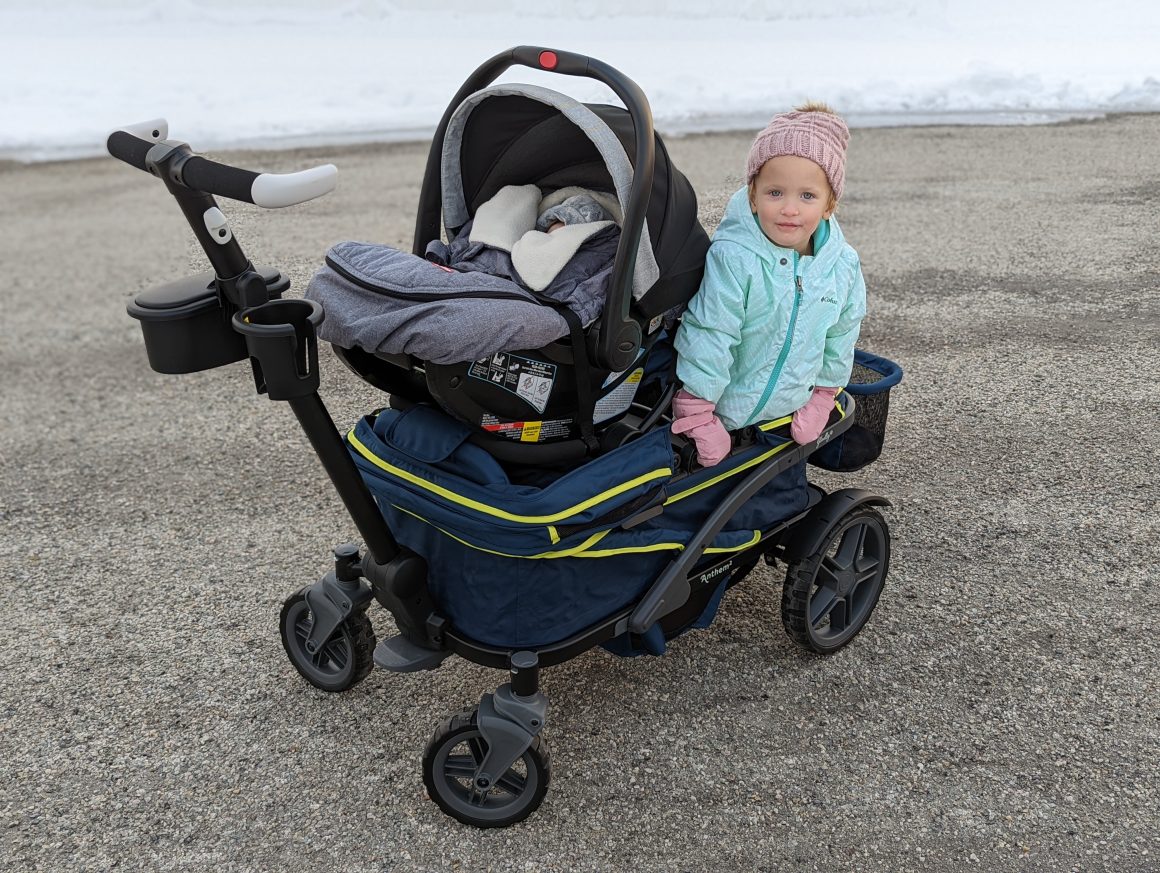 My daughter loves the double canopy on the wagon so she can "hide in her wagon fort" and stay warm on even the coldest days. I love that it's compatible with our carseat and is so easy to click onto the wagon so we can quickly move from car to wagon when on-the-go.
We've used the wagon stroller on the sidewalks, rocky roads, and even in the snow. It's handling ability and all-terrain tires and suspension system allow for a comfortable ride for my kids in any type of terrain. You can push like a stroller or pull like a wagon smoothly, and easily transition between the two by simply changing your position on the handle.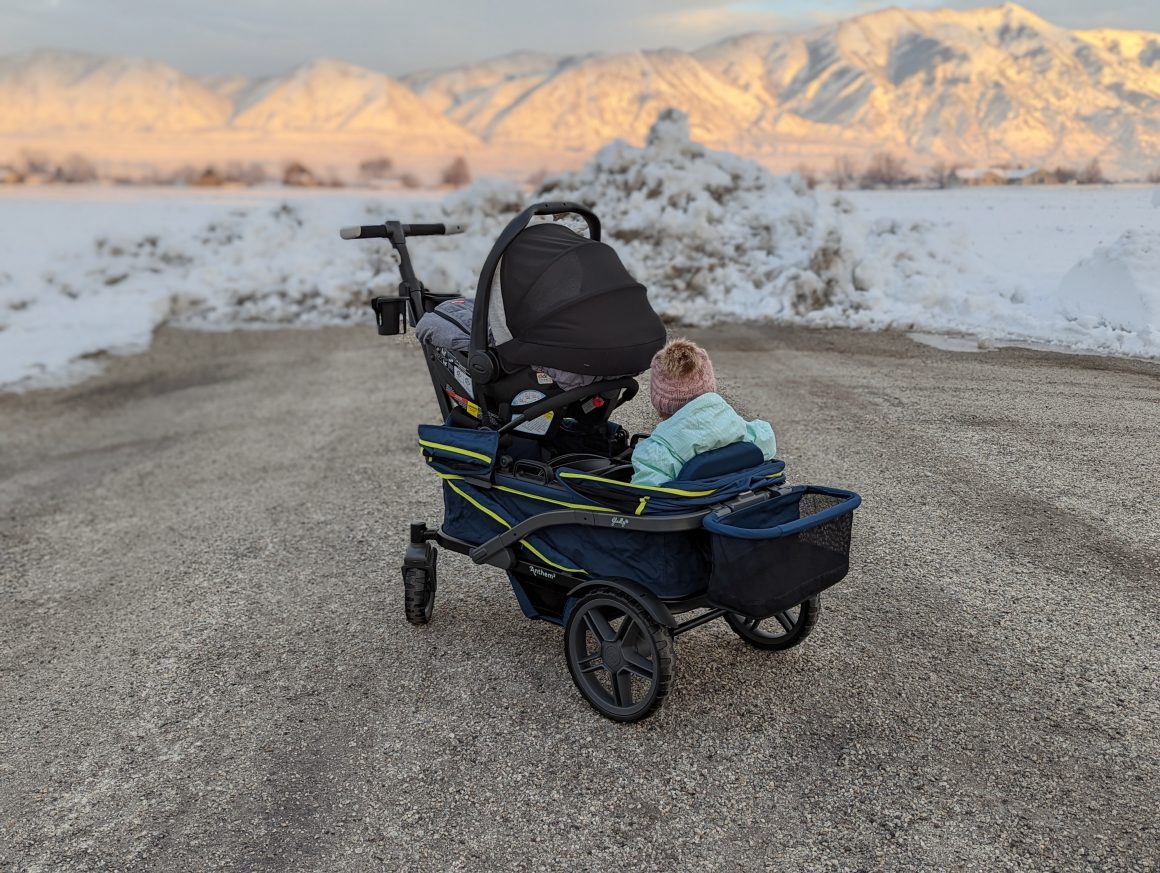 Gladly Family really thought of every feature you need in a stroller wagon and we are so glad we've discovered it. With the Anthem2 All-Terrain Wagon Stroller, we can still create adventures and memories with our kids for years to come. Check it out yourself and discover all the greatness!