Continuing with our Cause-Driven Registry with Nicole Ryan, this week we feature 4moms, whose aim is to make dramatically better baby gear by leveraging robotics, technology, and innovative design to solve parents' problems. You may have heard of 4moms before, as they are the brain behind amazingly popular baby items such as the mamaRoo, bounceRoo, and breeze playard.
The mamaRoo, one of their most famously known baby products has been a lifesaver for parents worldwide ever since it debuted on the market. The mamaRoo is unique (and much loved) because it bounces up and down and sways from side to side, just like parents do when comforting their babies. The mamaRoo features five unique motions and five speed options. Soothe your baby with one of the four built-in sounds, or connect any MP3 device to the mamaRoo. The mamaRoo seat offers full recline to allow baby to lie back and relax or sit up and play.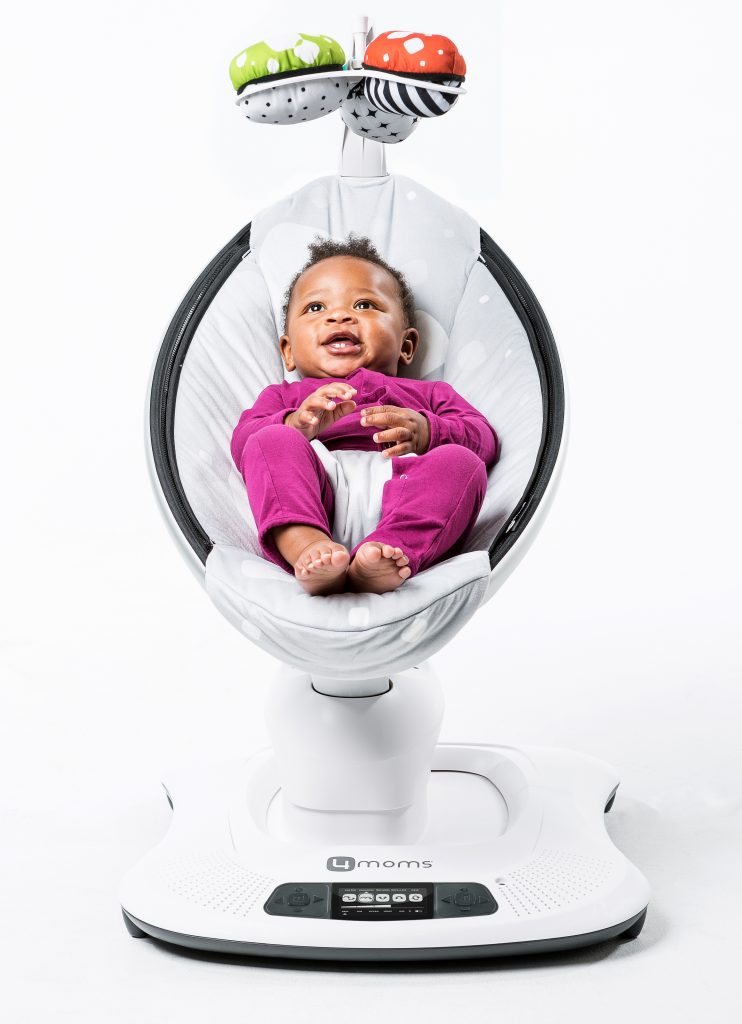 4moms Cares is the charitable arm of 4moms. Their mission is to dramatically impact the lives of children and families in need through meaningful product donations, hospital discounts, and by supporting our local communities.
Over 300 maternity wards, NICUs, and pediatric units across the U.S. use the 4moms mamaRoo to comfort newborns. Doctors and nurses have found it transformational in caring for preemies and babies with severe conditions such as Neonatal Abstinence Syndrome. 4moms Cares offers a product discount to hospitals and health care centers.
In addition to helping individual families and non-profits on a monthly basis, 4moms Cares supports organizations like Operation Shower, The Good + Foundation and Project Sweet Peas with larger product donations.