Next up on our Cause-Driven Registry with Nicole Ryan, we feature Matimati Baby. Matimati Baby designs and makes stylish, yet really functional, baby bandana bibs for all little ones. Matimati Baby's "drooling for a purpose" campaign helps fight human trafficking of children in Asian countries.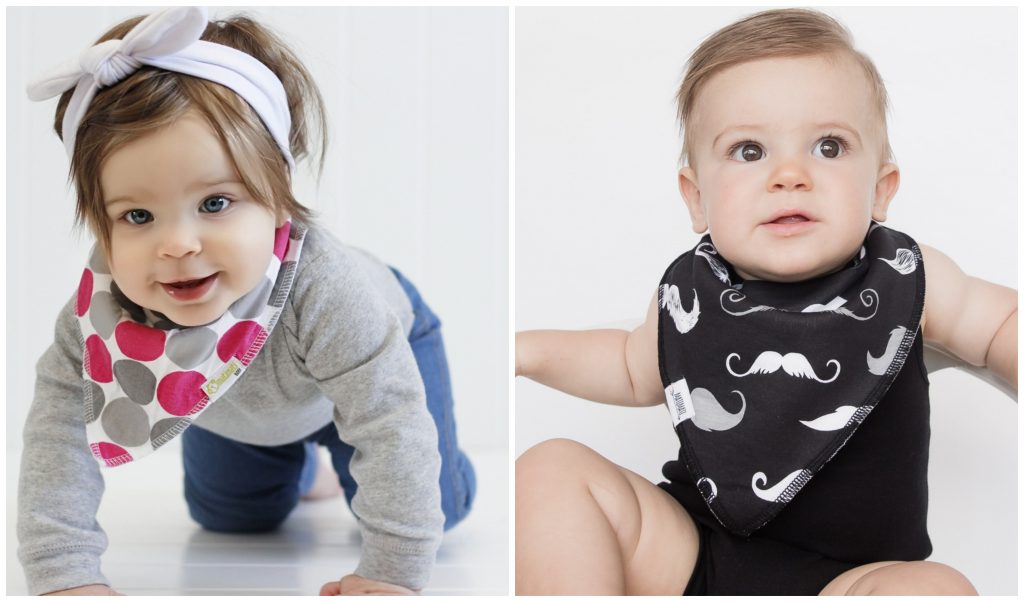 It seems as though when your baby starts teething, drool gets everywhere. We mean…everywhere, all day long! You'll be changing their soaked clothing multiple times a day, and believe us, that can get really tiring. How do you combat the constant drool battle? With gorgeous bandana bibs from Matimati Baby! Founded by a mother who was tired of seeing her son covered in drool all the time, she designed and created these super soft, thick, and adorable bandana bibs for babies and toddlers. They are completely functional and utterly stylish!
These bibs are super absorbent; each bib is made with two layers of fabric to increase absorbency. The front of each bib is made from 100% organic cotton, and the back layer is made from super absorbent polyester fleece – there is no crinkly plastic bib next to your baby's face. The bandana bibs are adjustable in size, and have nickel-free snaps which won't lose hold over time, like most velcro does. Matimati understands that a baby is only young once, and you love dressing them in all of their cute outfits, which is why they aim to make the most stylish and modern prints; most of them are even gender neutral, so they make perfect baby shower gifts.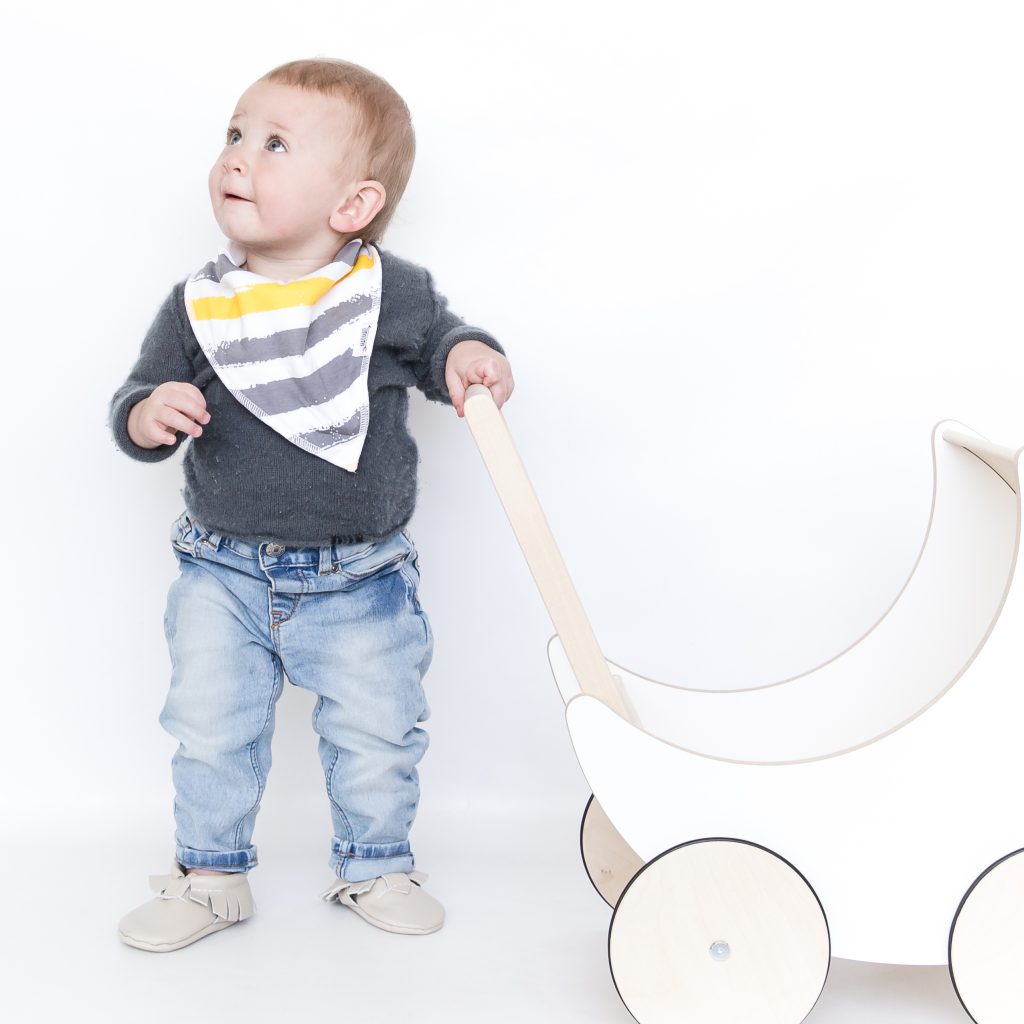 Through
Matimati
Baby's "drooling for a purpose" campaign the brand donates a percentage of all sales to Chain Reaction, a non-profit organization that fights human trafficking in Asia by rescuing and restoring children that have become victims. Chain Reaction works hard to protect innocent children from tike what you see here? Enter to win a bandana bib set below!