Love the taste of wine but not interested in the hangover the next morning—or at three o'clock in the morning with your baby? Tried a variety or two of non-alcoholic wine only to make a pucker face due to the taste? Try Surely! Unlike other non-alcoholic wines, Surely is made from real wine with the alcohol removed. It tastes like the real thing because it's made from the real thing.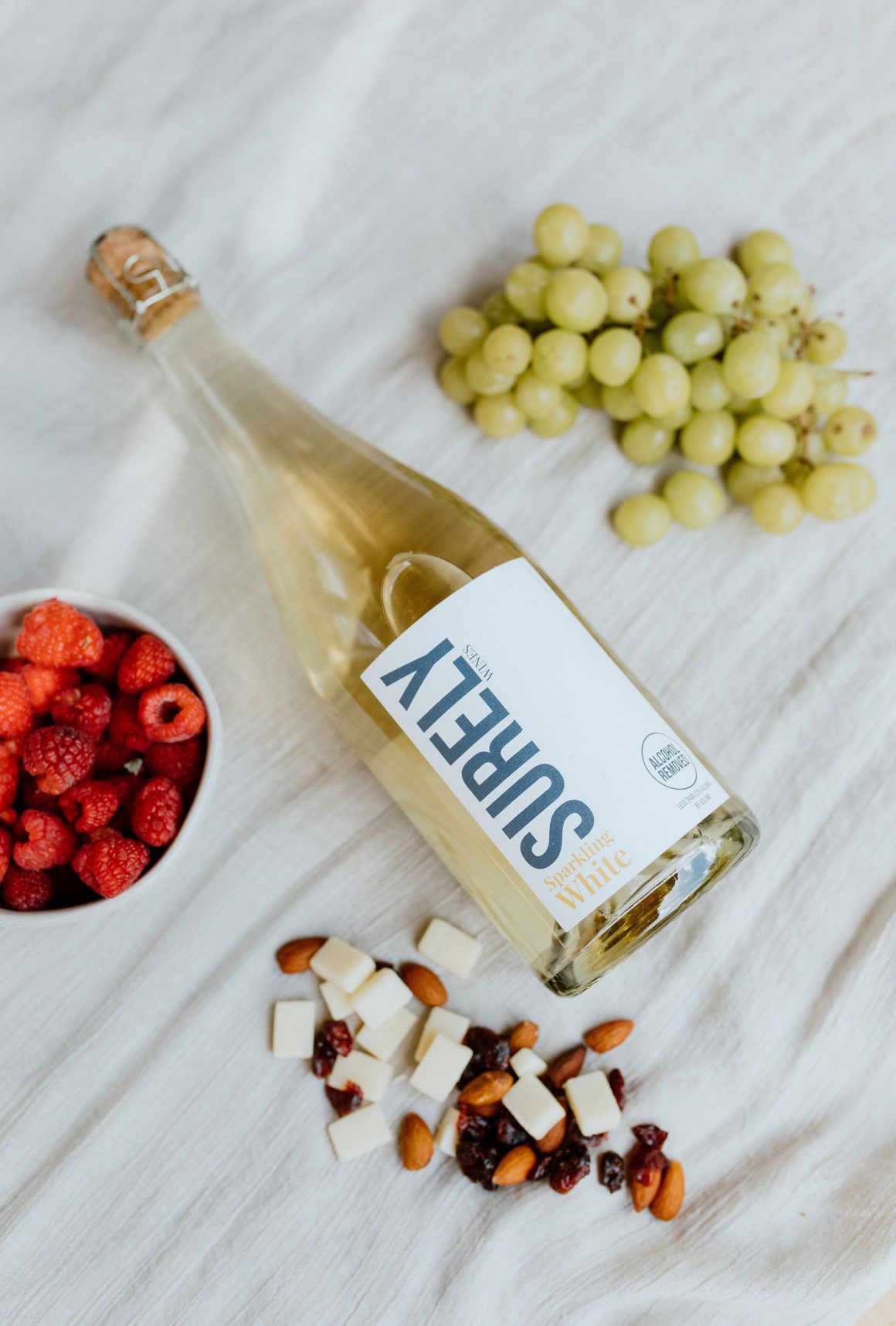 Coming into the holiday season, you may be wanting to avoid a drink at your family gathering for a variety of reasons. Perhaps you're the designated driver on Thanksgiving Eve. Maybe you're trying to cut back on alcohol in general. Whatever the case, Surely offers you a tasty non-alcoholic wine option that leaves you alert, ready to go, and without the blah feeling the next day. Surely's wines are always lower than the 0.5% alcohol limit (similar to kombucha or fruit juice) accepted as the standard for non-alcoholic wine.
Speaking of the holidays, here are a few great recipes to ring in the season.
Cranberry Mojito
Muddle together mint leaves, lime juice, and sugar. Then add ½ cup cranberry juice and ½ cup Surely Sparkling White wine. Top with cranberries and mint leaves if you're feeling extra fancy. And who doesn't want to feel fancy during the holiday season?
Thinking ahead to New Year's Eve and something bubbly?
Bellini
Substitute Surely Sparkling White wine in place of Prosecco, add a splash of peach puree, and voilá, you're ready to celebrate!
Ring in the new year without worrying about who will wake up with your little one in a couple of hours.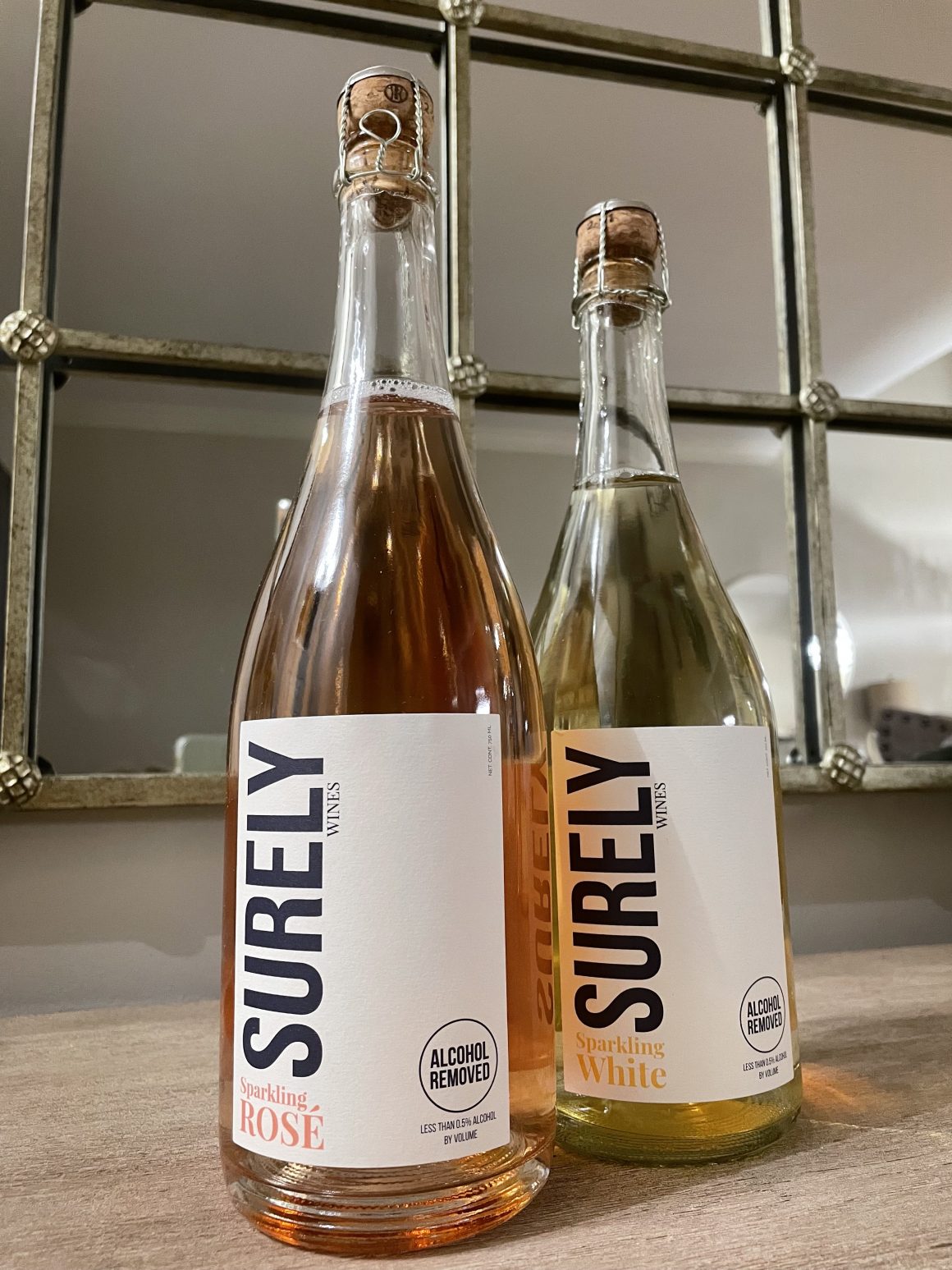 We love that this non-alcoholic wine is made by real winemakers who hand-select natural ingredients. Many other non-alcoholic wine options aren't even really wine. All of Surely's ingredients are sourced from premium California regions. To boot, it's gluten-free, vegan-friendly, keto-friendly, low sugar, and low calorie. Surely's non-alcoholic wine is not only delicious, but it's good for you as well.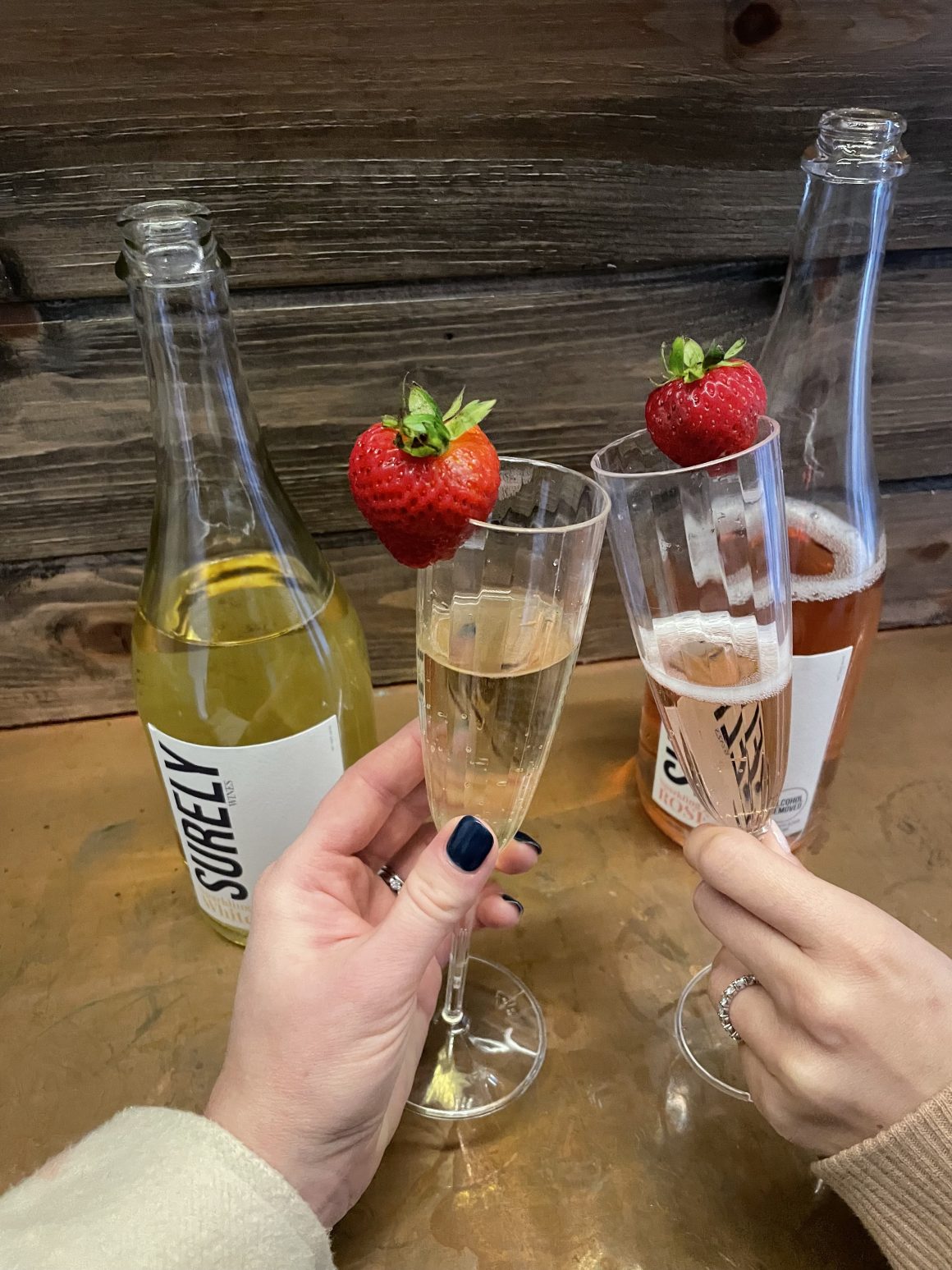 Whether you're hosting a book club with safe beverage options or just pouring a glass of something you know will taste delicious with dinner, you'll love the options Surely gives you for non-alcoholic wine. All of their bottles run $24.99, making them a great choice for gift-giving this season as well. PLUS- Gugu Guru readers can use code GUGU20 (limited time offer, exclusive to our subscribers!).
Thank you to Surely for making this sponsored post possible.