Here at Gugu Guru, we've found that while suburban-living moms and city-dwelling moms seem to need a lot of the same baby products on their registry, there are a few items which city moms seem to gravitate towards over and over. Because space is limited in apartment living, there are a few products which just stand out for city-moms as must-haves! Nikki Dinki, TV host of Junk Food Flip on the Cooking Channel, cookbook author, radio host, and voiceover artist, shared her must-have items for a foodie mom recently, and now she's back to share her must-haves for a city-mama who is always on the go!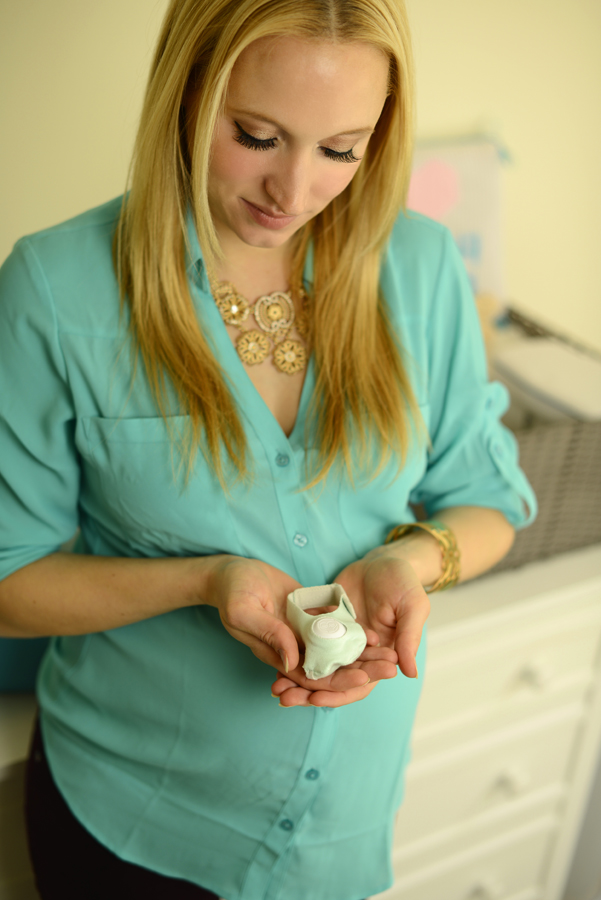 The Owlet Smart Sock is a bootie which your infant wears, and uses hospital technology called pulse oximetry to monitor your baby's breathing. The Owlet monitor relays the information and connects to your smartphone, so even if you're on date night, you can check on your baby's breathing. As a mother whose first baby, Willa, tragically passed away, Nikki was on the hunt for a product which would put her mind and heart at ease all hours of the day. Even if Nikki runs around the block to the deli, she can check on her phone that her baby is doing well! P.S. Owlet is offering $20 off the Owlet Monitor for Gugu Guru readers. Click this link and the offer will be automatically applied to your purchase.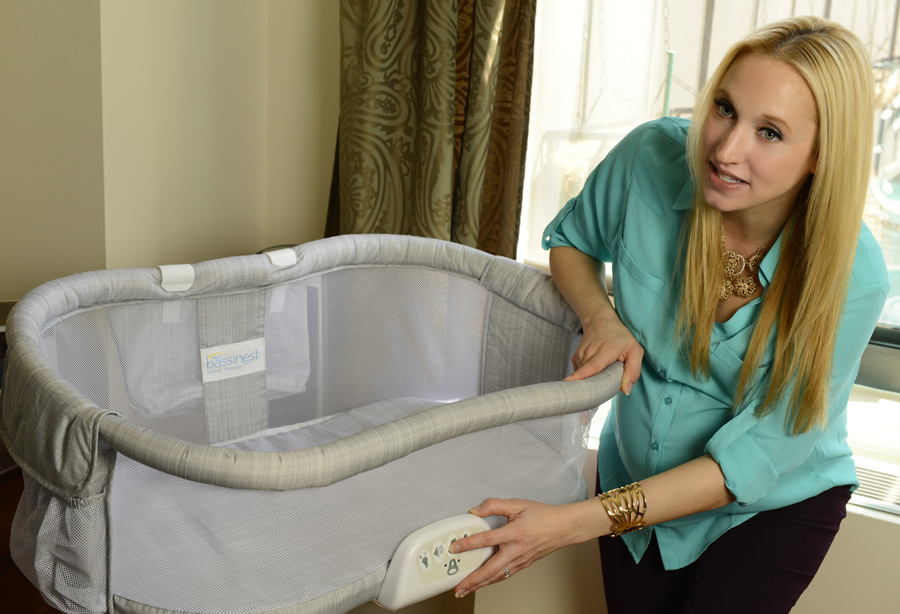 The Halo Bassinet Luxe Plus Series is a one of a kind item for parents living in an apartment. With mesh sides, so baby can breathe easy, the Halo Luxe Plus also has a side wall which lowers down, making it especially perfect for post c-section mamas to pick up the baby without straining. The Luxe Plus features a nightlight, 3 lullabies, 3 nature and womb sounds, 2 levels of vibration and nursing timer with auto shut off. It also has two generous storage pockets for diapers and essentials – it's basically an on-the-go nursery which you can move around your apartment! Its smaller size makes it perfect for smaller homes, and the most amazing feature is that it can swivel 360 degrees! No longer do apartment-dwelling parents need to worry about where to fit a crib or bassinet; the Halo Bassinet will fit wherever you need it because it can swivel, and get right up next to the bed.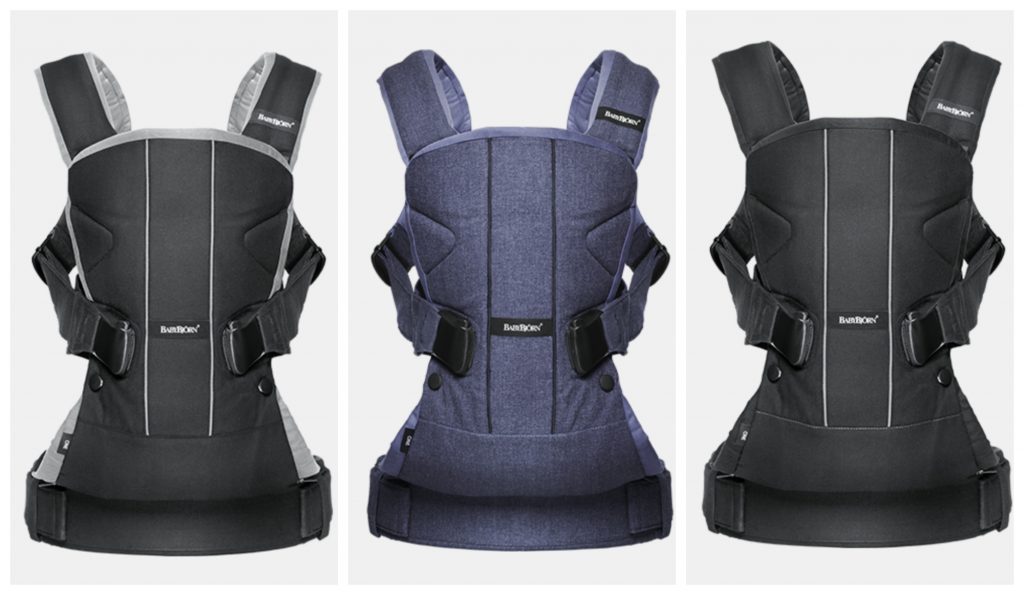 For moms on-the-go in a city, babywearing is key! Nikki picked out a Baby Bjorn's Baby Carrier One to take her new little one on adventures around Manhattan and beyond. The Carrier One has ergonomic leg position for with a wide seat area for the baby, and extra padding in the shoulder straps as well as good stability in the waist belt, making it easy to tote the baby around on you for hours, without feeling any strain or pain! The Carrier One can be worn in the front or back, and from infant stage and beyond – no infant insert needed!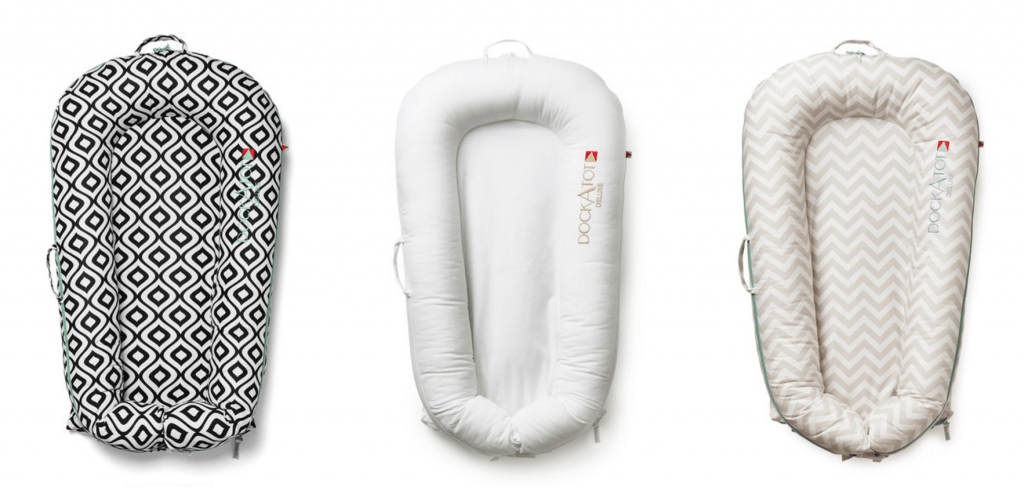 For letting baby rest, anywhere and at anytime, Nikki chose the popular DockATot, a multi-functional dock which baby can use to lounge, play, or snuggle, and you can easily take anywhere! The DockATot is bound to be SUPER handy for Nikki's summer trips to Fire Island – a popular NYC summer respite. Made from breathable and washable materials, including a 100% cotton cover, the DockATot is hypoallergenic, anti-microbial and safe for infants and babies with sensitive skin. The DockATot is also free from phthalates and heavy metals, ensuring your little one breathes easily while they rest in the DockATot. The DockATot is perfect for small houses, as you can carry it from room to room and it doesn't take up much space at all!