Continuing our series on pregnancy struggles, we turn our focus to the letter "J" for jugs. Whether or not you plan to breastfeed, your breasts will go through some subtle and some really NOT so subtle changes during pregnancy. Plan to see a big increase in your cup size. And while your partner may be smitten, we classify this as a #PregnancyProblem – especially when it comes to ill-fitting bras and other wardrobe issues.
Did you know that around week 6 of your pregnancy, your nipples may become more prominent? And that is just the tip of the iceberg.  Your breasts are growing because they're getting ready to nourish your baby. After week 22, your boobs have grown so much that it might be a good idea to get some new bras at this point.  Cake Maternity has you covered, mama. Now you can make this potentially ginormous #PregnancyProblem an ancient "mammory". (See what we did there?)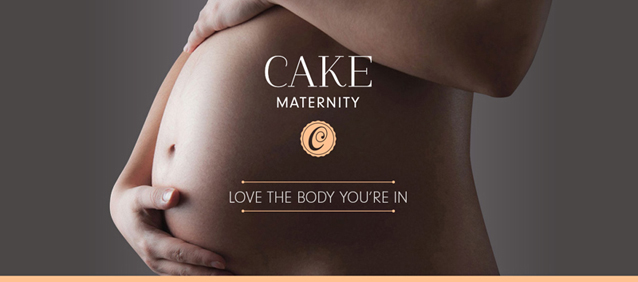 Cake Maternity designs supportive and comfortable pregnancy and nursing wear to complement your lifestyle. With an extensive assortment of maternity and nursing bras, Cake has your every need covered – from t-shirt, contour to lace, soft-cup to moulded, sports, comfort to sleep nursing bras. Highly engineered and produced in a wide range of colors, Cake Maternity design for every stage of your journey.
Here new mama and fitness superstar, Christina Vargas, models two pieces that were her favorites during pregnancy from this deluxe maternity brand.
Black Cotton Candy Sleep & Yoga Nursing Bra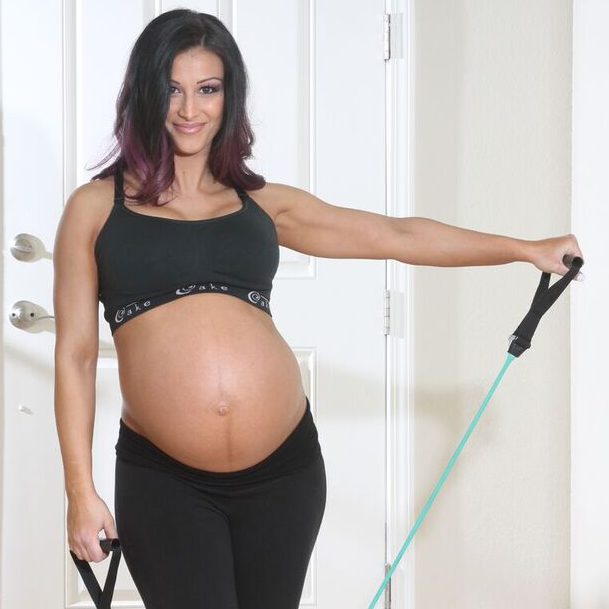 Made with unique, silky-soft yarn for ultra comfort, the Black Cotton Candy Sleep & Yoga Nursing Bra comes in four easy sizes, as well as fashionable colors and a designer look. It features an innovative low t-back for medium levels of support and fabric moulded cups for smooth seamless comfort.  Once you have the baby, you can use the side sling for discreet feeding & shape and utilize its adjustable hooks & eyes for fitting preference as your breast size changes.
Shake Tankini Set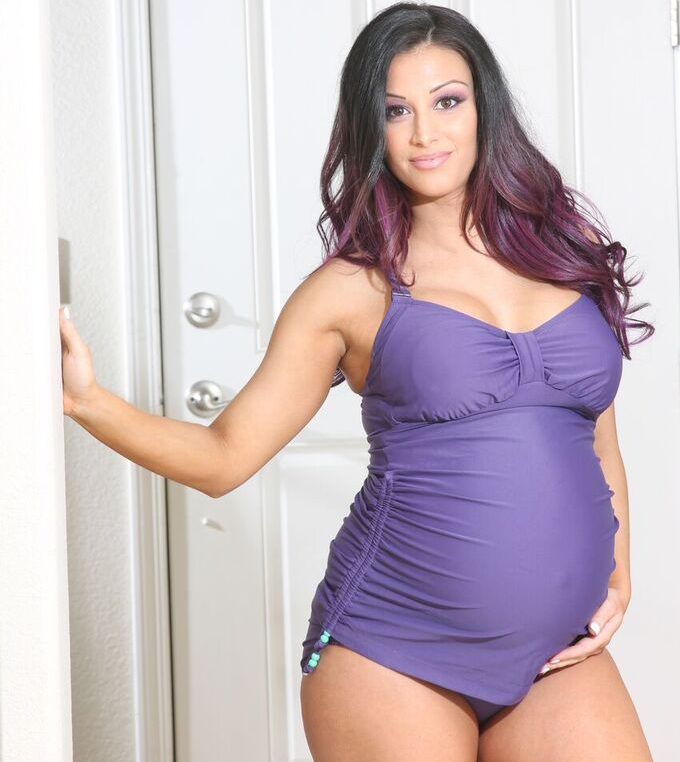 This 2-piece tankini with brief is the ultimate summer pregnancy must-have. The soft flexible-wire for shape and support your goods up front and the racer back design provides additional support from behind. The drawstring sides with beads at the ends offer a nice touch for styling and height adjustment. We  also love the beautiful apple green lining that gives a surprise pop of interior color. Moms will appreciate the easy dropdown swimwear clips as well as its UPF50+ UV Protection & chlorine resistant features. Like other Cake Maternity pieces, this suit transitions perfectly from pregnancy to nursing fashion with its supportive side sling.  Boobs really get some "heft" during pregnancy? No worries, the suit is ideal for DD-G cups!