When it comes to new motherhood, we are always on the lookout for tips and tricks to help calm our minds, soothe our bodies, and bring a sense of peace to our world. When we came across the gorgeous shop, Roseview, which designs and creates essential oil blends, we knew it was a gem we had to share with all of our mamas. Founded by Sophie Assa, a mama and step-mama, Roseview is your one-stop-shop for essential oils and inspiration for holistic living. Don't forget to check Roseview out on Instagram, too.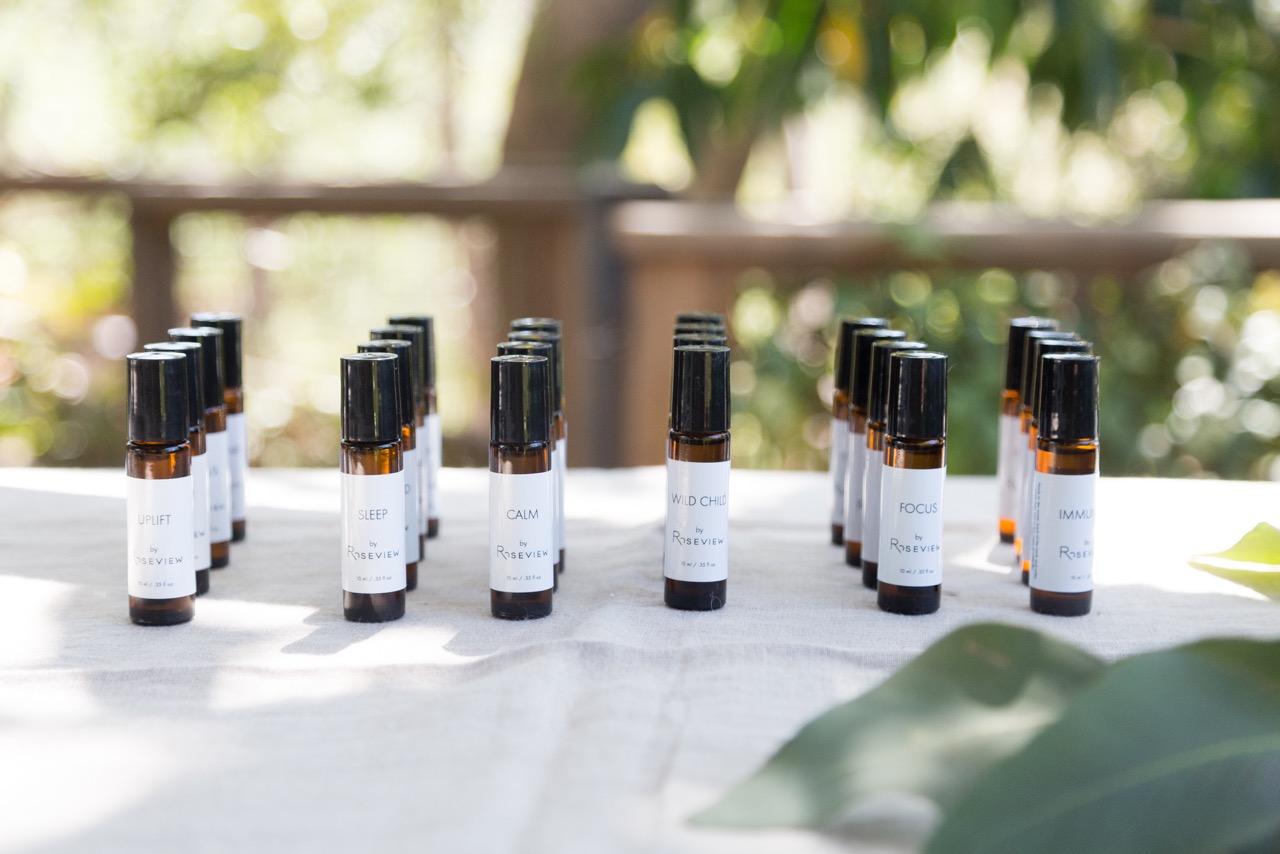 Sophie was raised in an holistic environment, and after years of working in fashion, she felt a calling to get back in touch with nature. Surrounded by California's beauty, she is inspired to share her journey on how to raise a family or care for oneself in a holistic manner using natural remedies and essential oil education through her blog. We especially love Roseview and Sophie's point of view because she isn't simply selling essential oil blends, she is helping mamas grow spiritually and emotionally, while also teaching them simple ways they can live holistically. She even has specific blends for babies, pregnancy, and new moms, and we happen to think these make perfect gifts, too!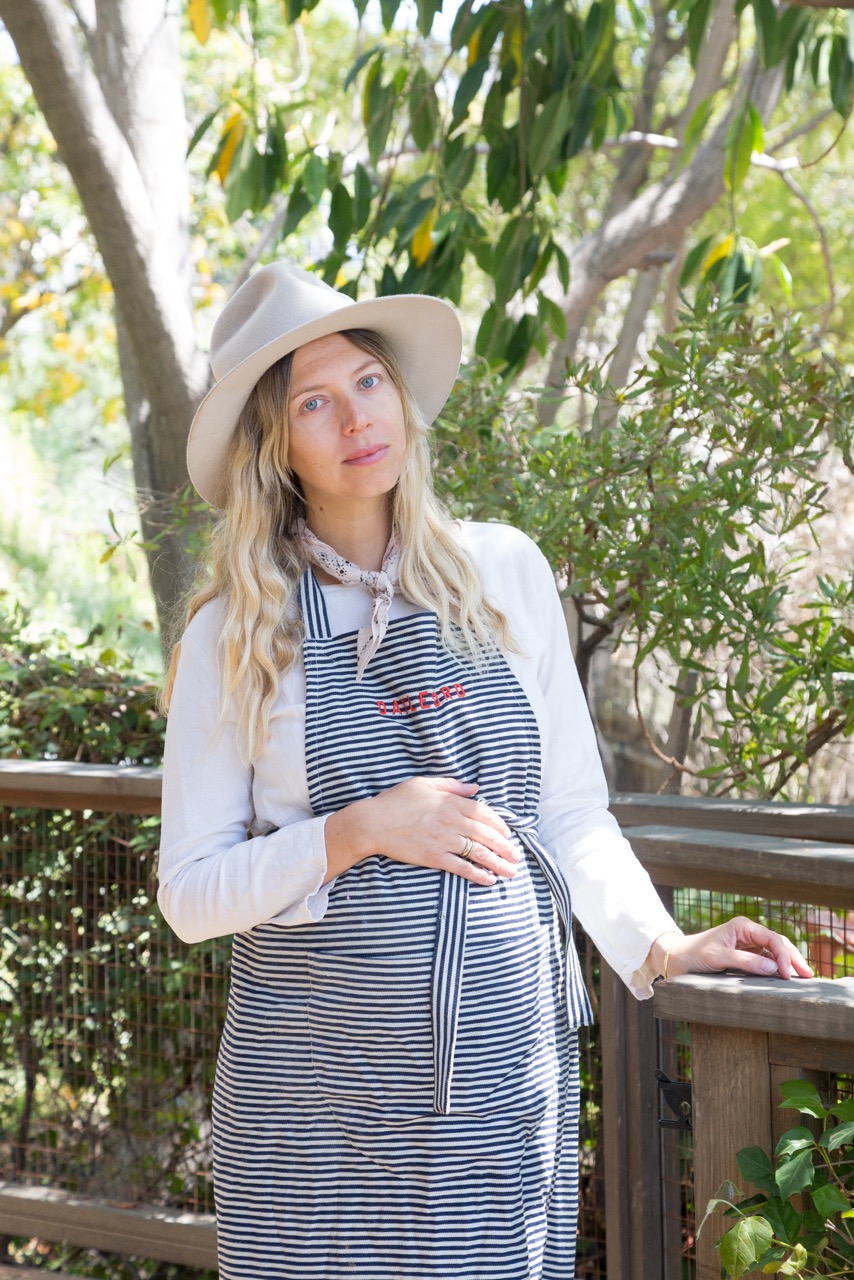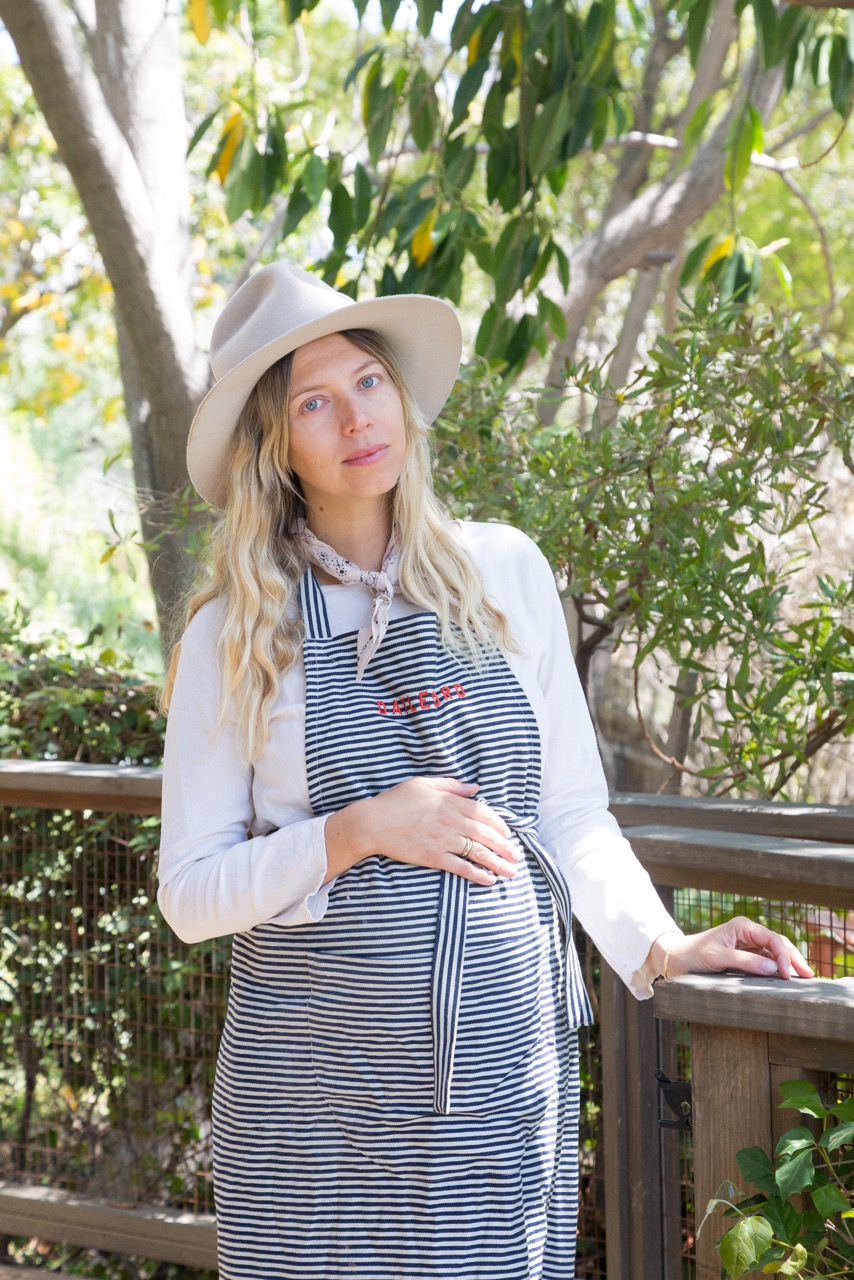 Fussy Baby is a beautiful gentle blend for newborns and their mamas. As we know, the first few weeks and months with a new baby can be magical, but also an emotional rollercoaster! Since newborns are so sensitive, this blend is ideal for mamas to wear around their babies for the first few months.
Sophie says, "I encourage mothers to wear the blend behind the ears, on the ends of their hair, the collarbone and wrists. During feeding or nap time it can really help relax mother, get her into the zone for a calm serene environment for her baby to go down. If a child is experiencing discomfort it's a great way for them to find calm within their body as well as provide calm for the mother. It is about setting an intention for a more peaceful present experience. As the baby grows and starts to experience digestive issues such as gas or colic, or becomes over stimulated, around four months you can go ahead and apply the oil directly on the baby; feet for sleep, belly for gas massage."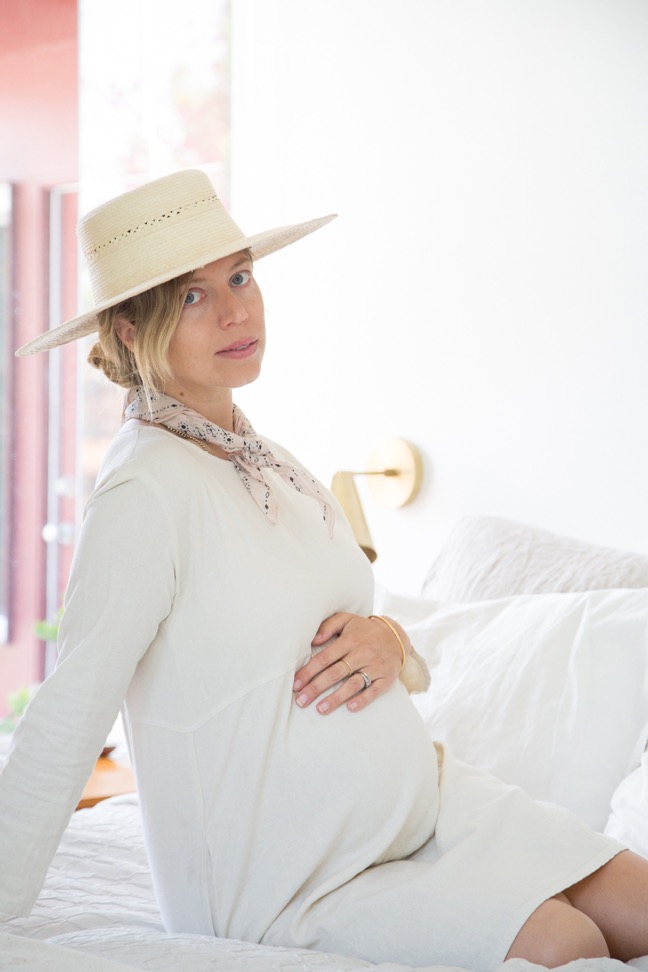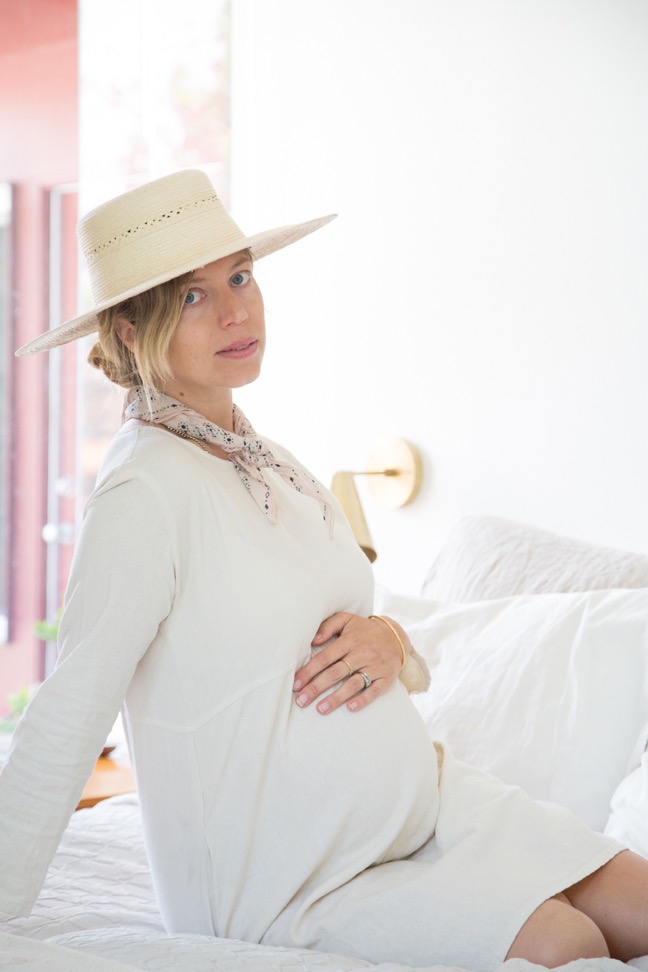 The Lullaby blend is quickly going to become a part of your child's bedtime routine for years to come. Sophie says, "I suggest applying this to the soles of the feet, PJ collars or chest 20 minutes before bed time…the smell is so heavenly it really creates a calm restful mind and body ready for bed."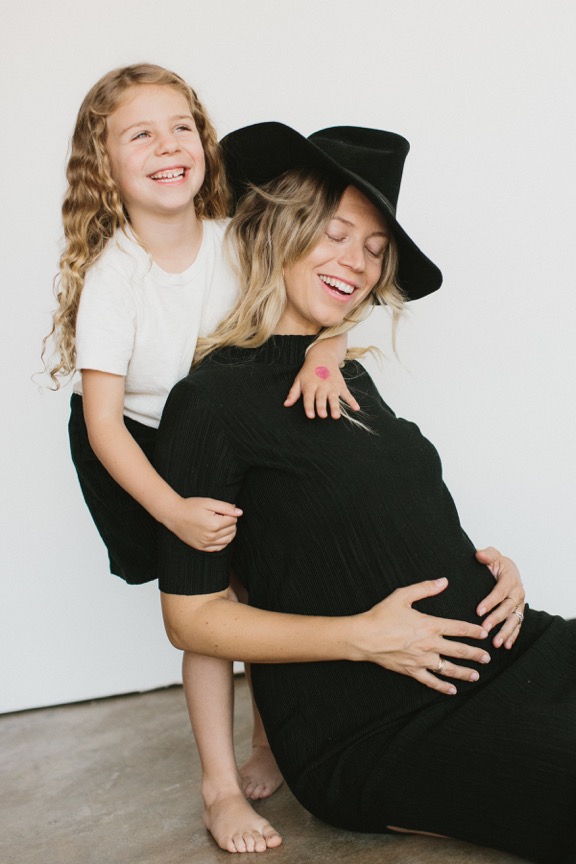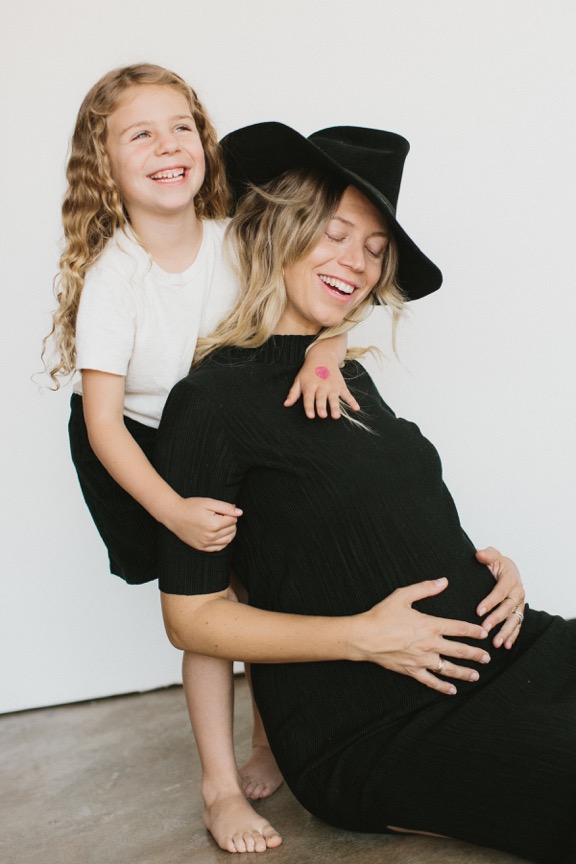 Wild Child is ideal for that next stage, from toddler tantrums to older children who experience emotional upset, but interestingly enough many adults feel attracted to this blend as well. The essential oils have been carefully chosen to help the emotional reaction kids go through. Sophie says, "I suggest rolling the blend in the palms of your hands and creating air around their face so that they sense the smell. If they don't mind being touched apply to acupressure points and give them some space to work it out. My daughter has some anxiety from time to time and we roll it on the moment I can sense her head drifting bringing her back into her body, getting her grounded and calming her nervous system. As a mother these times can be stressful to so don't be afraid to roll in on yourself."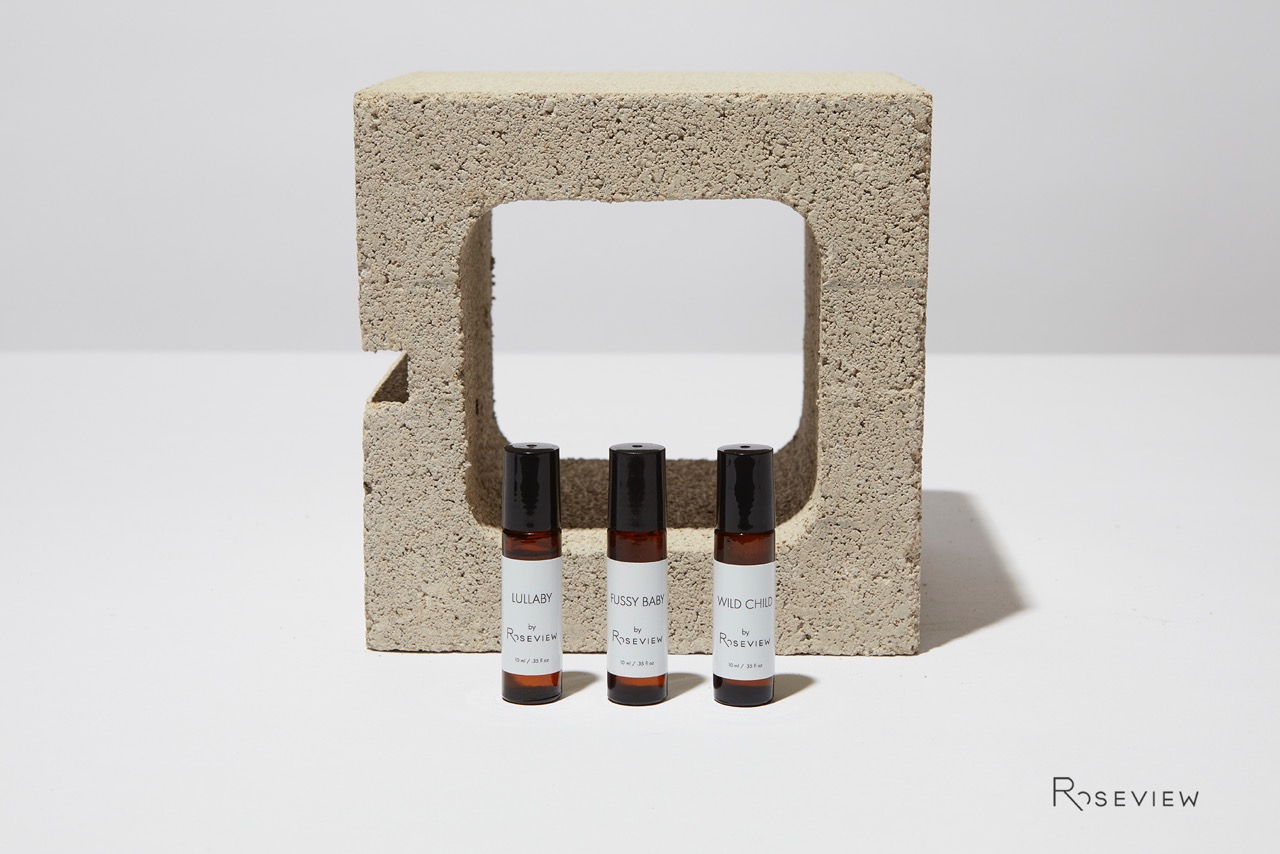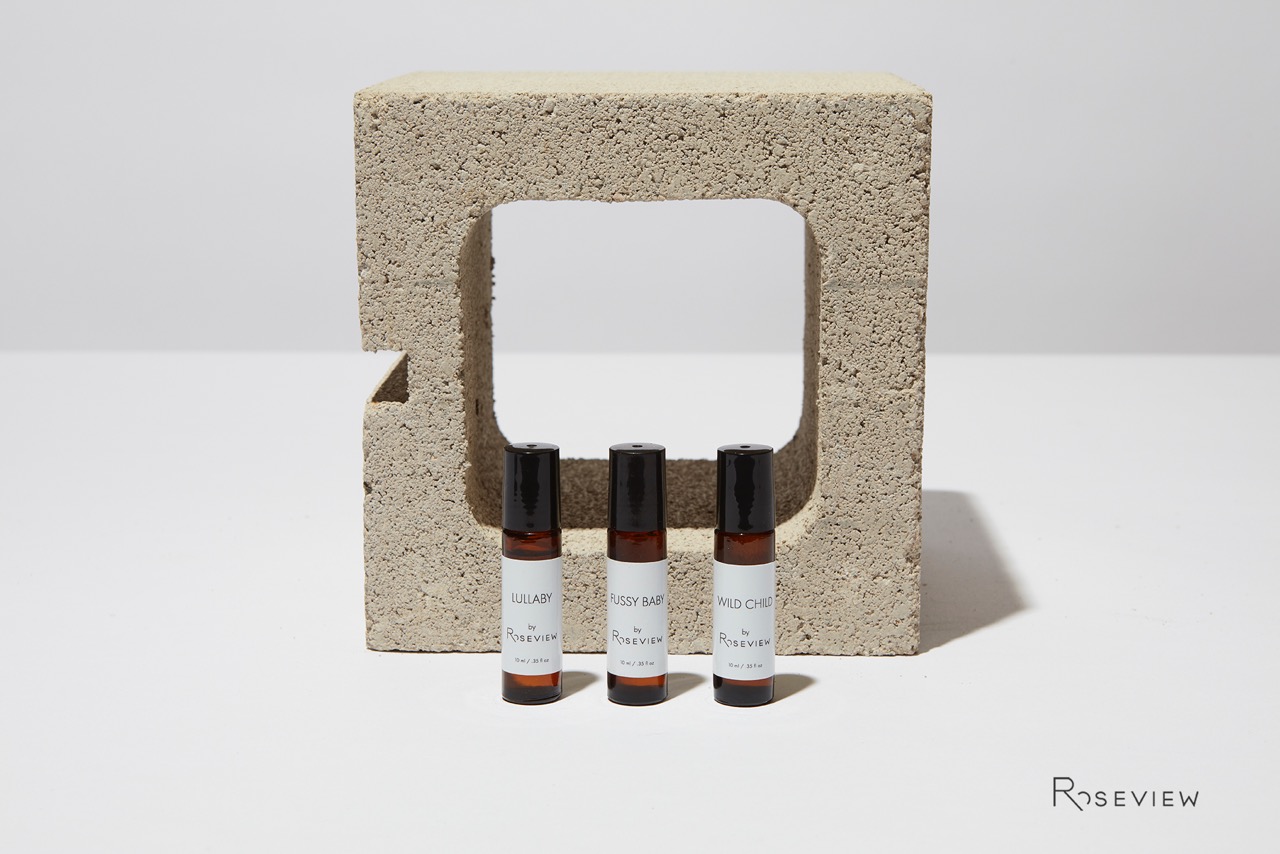 Sophie's mission with Roseview is to make essential oils a practical and attainable solution for all people, while teaching them about her holistic lifestyle, and trying to remain as toxic-free as possible. Sophie can also create custom blends for all situations, moods, and emotions – she loves working with pregnant moms to find essential oil blends which jive with their holistic approach to pregnancy and motherhood. She says, "I say the trick to using oils is about creating a moment and being consistent with them. When I reach for a blend I am trying to change my experience in that moment. So as I roll the blends on my skin, I also breath in the oils deeply. I sit for a moment and get very present. The two minute experience is an energy changer and one I suggest all mother to use as a tool when big feelings come up." What a perfect gift for a new mama, or as a must-have item for yourself!