Looking for the best baby bottles for newborns? All the baby bottle choices confusing you? You're not alone. From the budget parent to the minimalist and more, in this guide we've rounded up the best plastic baby bottles in 2018 for all types of parents according to Gugu Guru's experts. (Stay tuned for our upcoming post on alternative bottle options like glass and stainless steel!)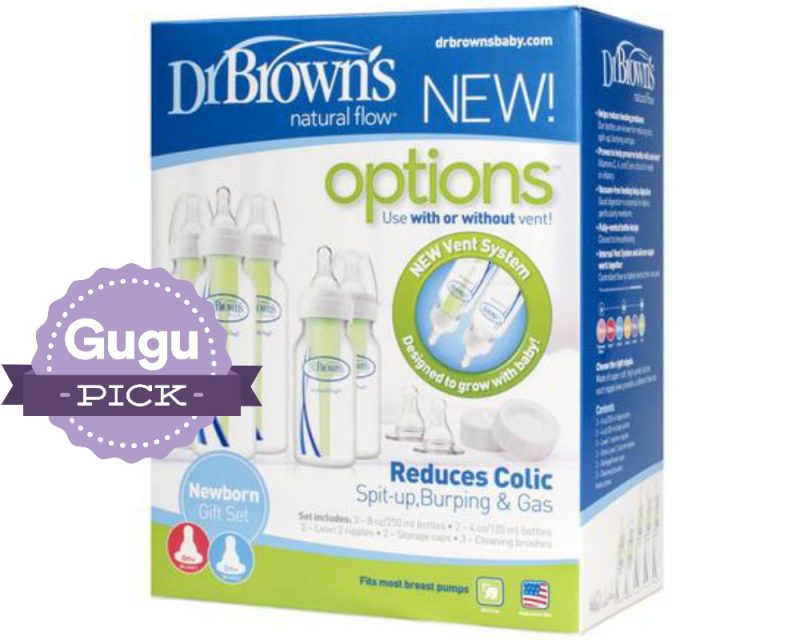 Gugu Pick Best Baby Bottles for Newborns: Dr. Browns Options
Dr. Brown's bottles are our pick for best baby bottles for newborns. Dr. Brown's have been the #1 choice for many parents because their internal vent system really works to prevent spit-up and gas which means less discomfort for baby. One thing many parents may not realize is that Dr. Brown's bottle can also help maintain vitamins and preserve good fat because air does not mix with the formula or breast milk creating oxidation. With the Options bottles by Dr. Brown's parents can choose to remove the internal vent system when they decide their little one is old enough which is great for parents because it means fewer parts to clean. Available in standard or wide neck in both 4 oz and 9 oz sizes.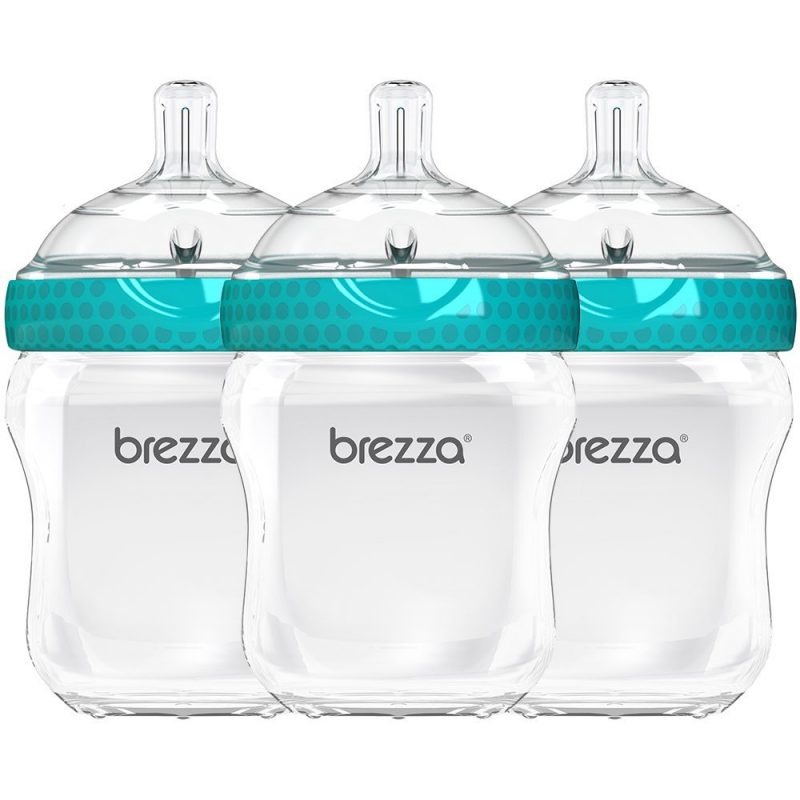 Minimalist Pick: Baby Brezza  
Baby Brezza Natural Bottles are not only easy to fill but they are easy to feed with and easy to clean. Baby Brezza bottles are truly only two parts, the bottle body and the integrated collar and nipple, so there are fewer parts to keep track of, to store and to clean. The extra wide mouth makes filling the bottle easier and you are able to clean the bottle without the need for a bottle brush. The nipple on the Baby Brezza Natural Bottles is a wide, breast shape and features a built-in vent. Available in 4 colors in both 5 oz and 9 oz sizes.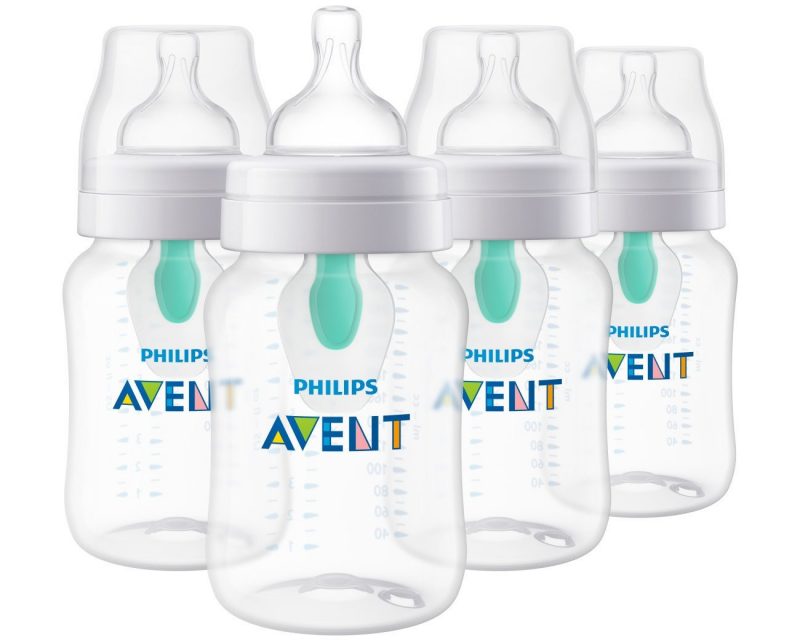 Budget Pick:  Philips Avent 
Philips Avent bottles are a great choice for many new parents because they take the guess work out of bottle feeding by combining lots of the great features of other bottles into theirs. Philips Avent bottles feature a wide breast-shaped, ultra soft nipple with a flexible spiral design to make latching on easier for baby. With the air-free vent milk will always stay in the nipple instead of air so baby has less spit-up and gas. The wide mouth makes Philips Avent bottles easier to clean. Philips Avent has put together several options for gift sets to ensure you get just what you need for bottle feeding without breaking the bank. Available in both 4oz and 9oz sizes.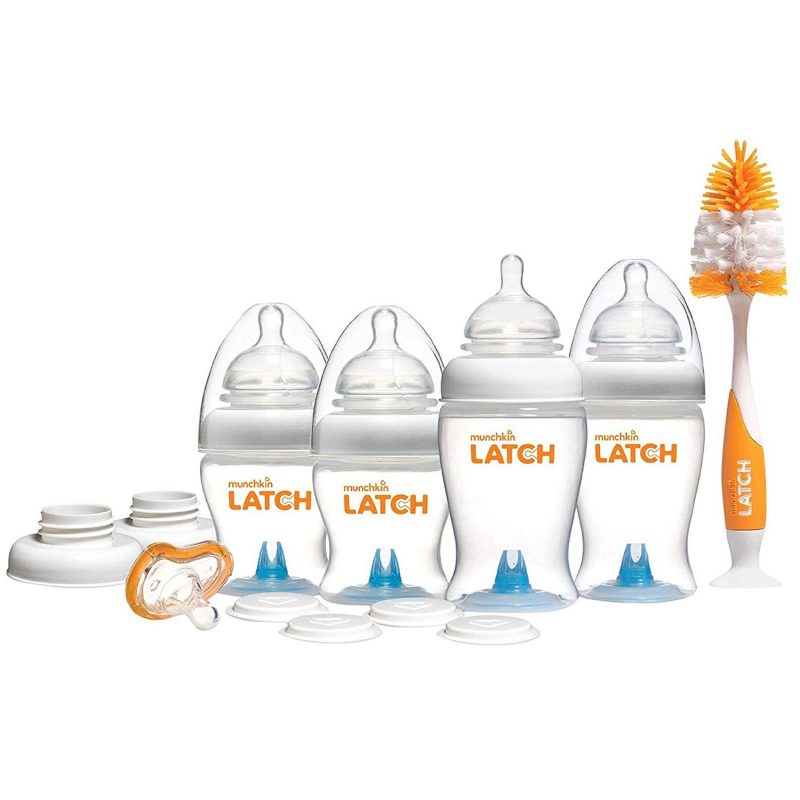 Multiples Pick: Munchkin Latch  
Munchkin Latch are great for newborn bottles and especially twins that might have been born a little early and start out a little smaller because they feature a nipple that promotes a better and easier latch. The Munchkin Latch bottles will actually release more milk as the accordion style nipple reaches the back of baby's palette, similar to breastfeeding, making it easier for them to stay latched onto the bottle. The flexible nipple will also allow babies to move their heads around without losing the latch meaning they take in less air and have less gas discomfort. Available in both 4oz and 8oz sizes.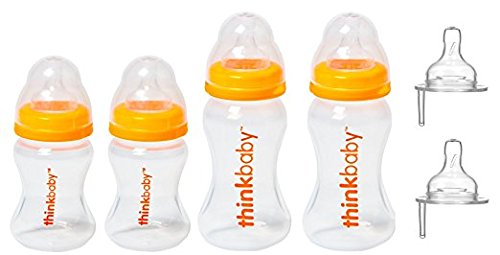 Eco-Friendly Pick: Thinkbaby
Thinkbaby Bottles are not only BPA free plastic bottles but they are also free of phthalates, nitrosamines, lead, pvc, tritan, melamine and other harmful chemicals. These eco-friendly bottles are made from materials that can easily be recycled after use. The nipple on these bottles is a food grade silicone and features a cross cut design so they won't leak. When your baby is ready to transition from bottle to sippy cup you can use the same bottle base with the sippy handles and sippy spouts from Thinkbaby. Available in both 5oz and 8oz sizes.
Like what you see here? Check out more Gugu Picks here: