This week's look actually came about after speaking to moms about their style and showing them the super casual side of our style spectrum (Comfort Is King) and then our middle of the road style that is a perfect balance of glam and practicality (Chic And On The Go).  So many moms saw these looks and said that their style is somewhere in between because they're casual but a bit more chic… a bit more "thoughtful" or considered. Thus Considered Casual was born.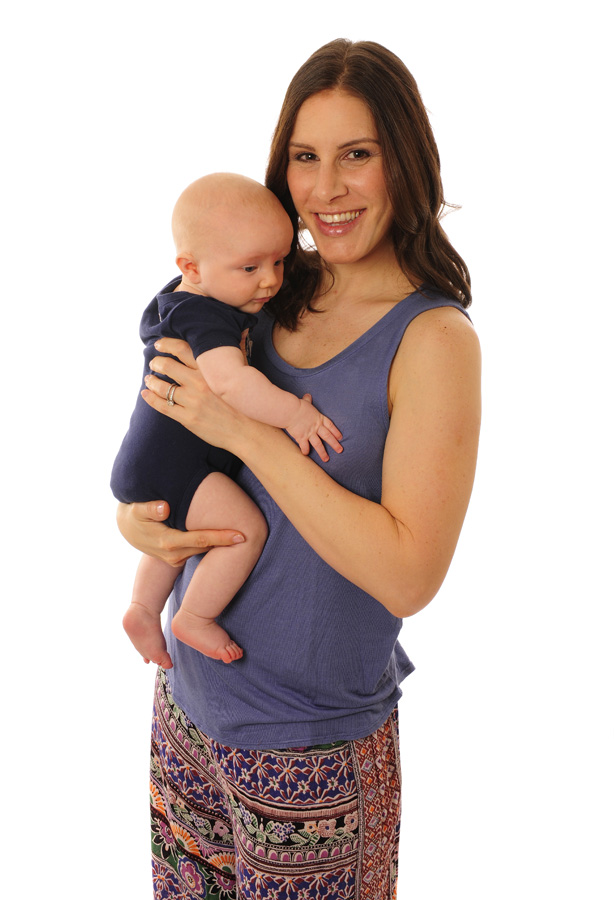 Considered Casual at its core is still a very comfortable approach but tends to be presented as a more layered and textured look.  While Comfort Is King may use more neutral tones and everyday basic pieces, Considered Casual is not afraid of colors or patterns.
Even though the style is a notch up on our style spectrum, Considered Casual is still a relaxed approach. Mommy model Amanda is very comfortable in this super soft tank and graphic boho-inspired pants.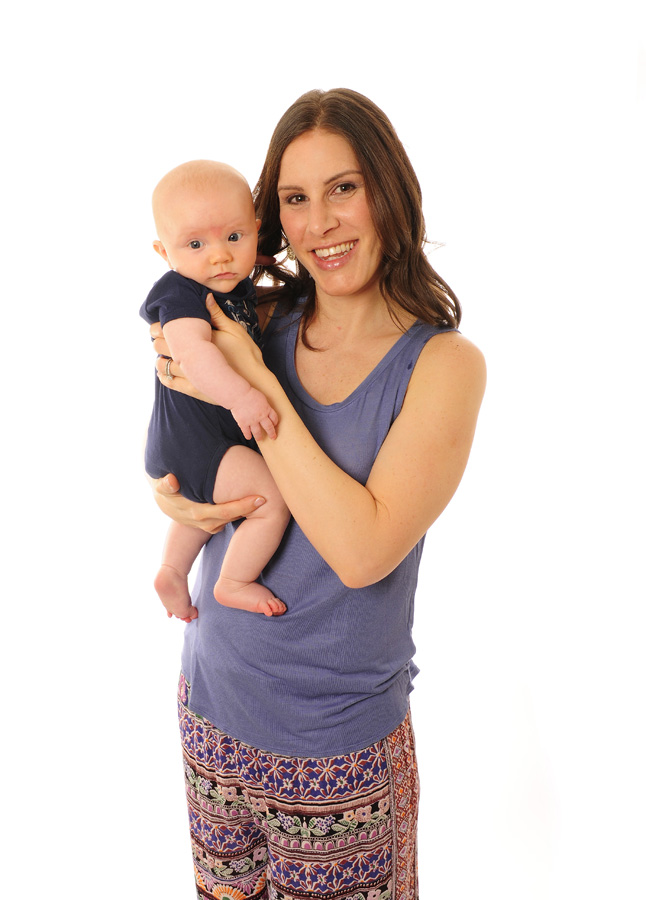 For this look, we love a sling – a baby carrier that can definitely make a fashion statement.  Here Amanda is rocking the Joovy BabaSling.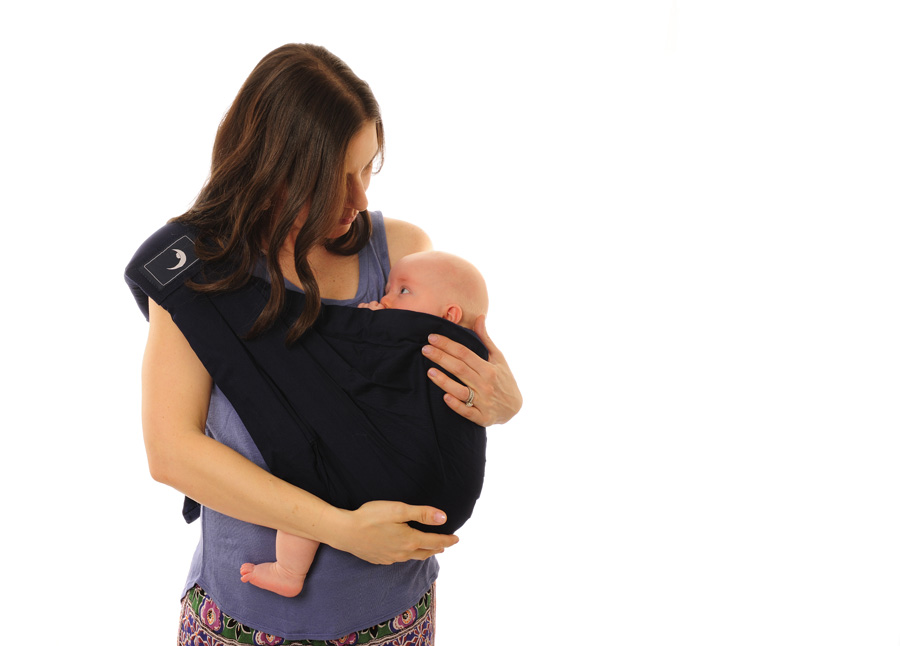 There are so many great things about this sling (like the easy quick release buckle that will not wake up a sleeping baby!) but the feature we love the most on the Joovy BabaSling is the extra padded shoulder pad that ensures comfort for mom, even while baby grows and gets heavier. It's 100% machine washable; important for this style, which still relies heavily on practicality.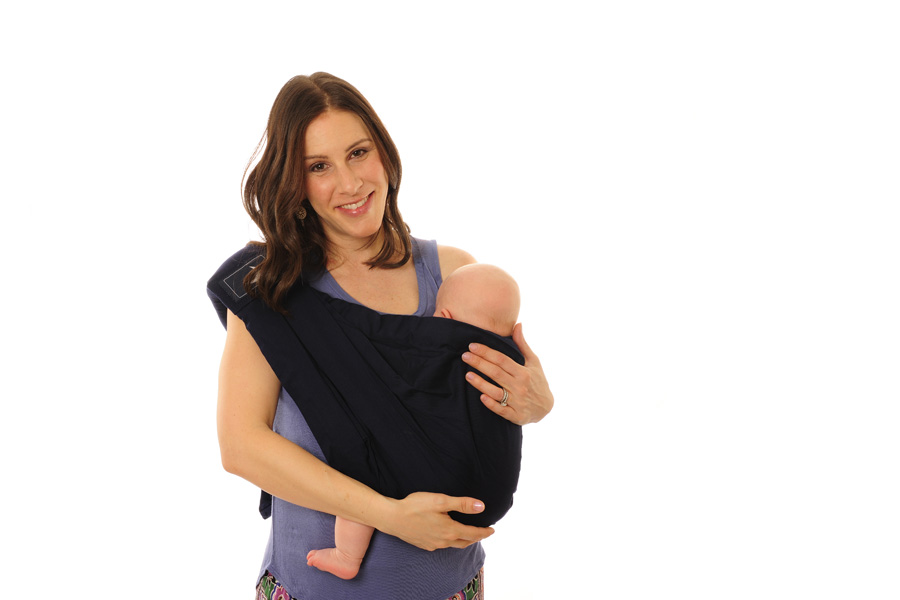 Photo credits: Sinnerman Photography
Styling: Carly Horen Walko of Thirty Something Fashion
Hair & Makeup: Elisabeth Kaiser