Week 1: we are celebrating a look inspired by the "Comfort Is King" approach to style. Before we get into the DNA of this style, we want to explain that we firmly believe that no mom has any one approach to style.  Sometimes we're all about the comfy things in life and other times we like to glam it up.  There's a time and a place for different types of fashion – especially when you become a mom.
If there's a style spectrum, ranging from super practical to glamour above anything else (including comfort), Comfort Is King is all the way to the left. Guided by practicality and features like coziness, ease of washing and relaxed fit, just because this style is easy breezy, does not mean it's sloppy.  You can be comfortable and still look stylish and polished.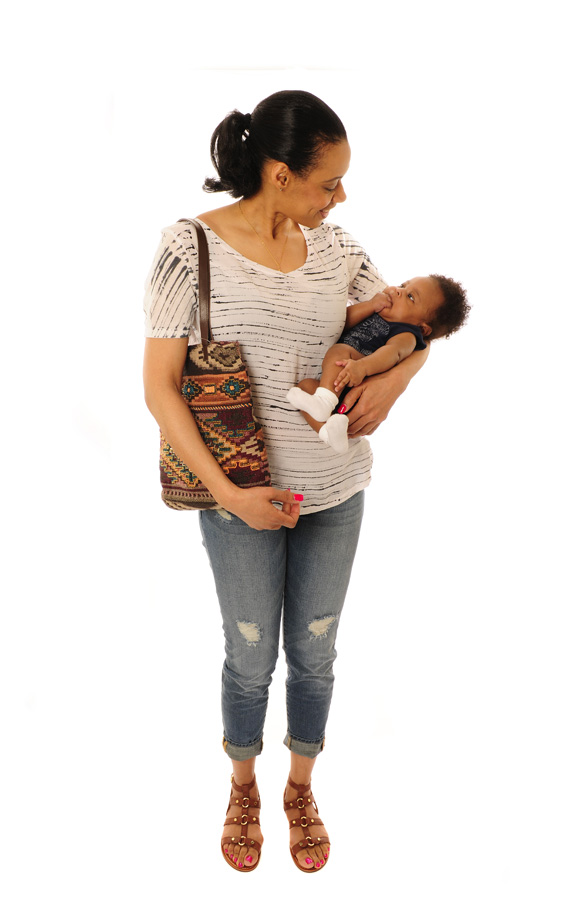 Mommy model Jonessa and her beautiful baby daughter Jade (wearing Appaman) are rocking the Comfort Is King look here.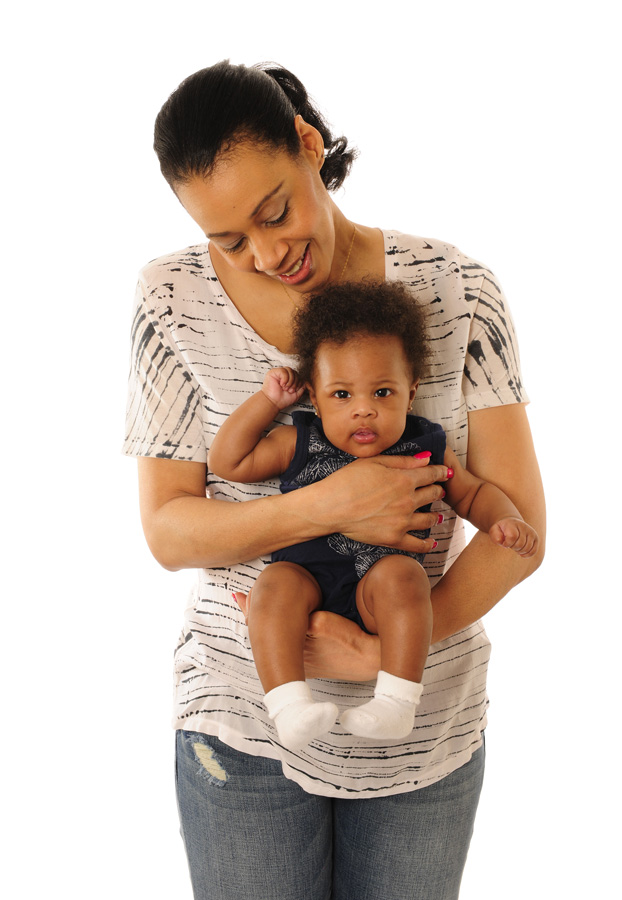 Key elements of this look include a super easy pony tail, comfy t-shirt, relaxed distressed jeans and a flat sandal.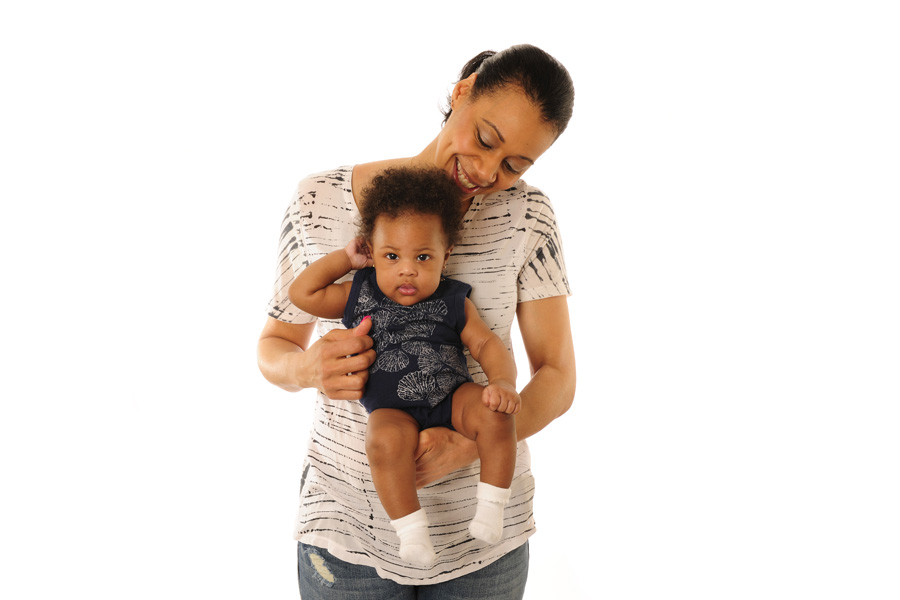 For this approach to style, we love the Baby K'Tan (seen here in stretch denim).  It's 100 percent breathable cotton and available in a gender neutral t-shirt color palette. As a carrier, we love that there are six positions to choose from, there's no (sometimes confusing) wrapping needed to be done and there's also no hardware – making it easier to style than some other carriers. Not to mention it's completely machine washable and dryer safe.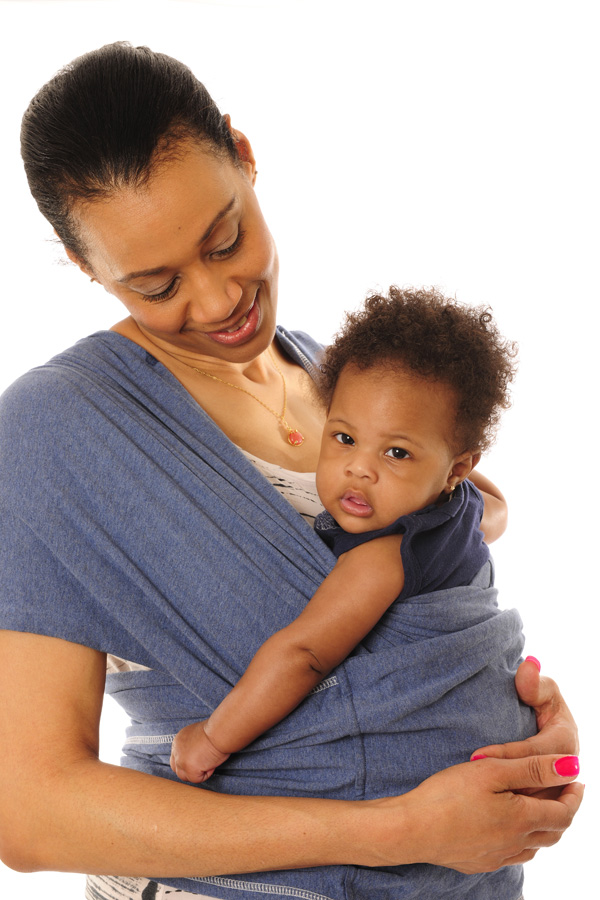 Photo credits: Sinnerman Photography
Styling: Carly Horen Walko of Thirty Something Fashion
Hair & Makeup: Elisabeth Kaiser