Well, we hate to say it, but the good ol' groundhog saw his shadow. While we have four more weeks of winter, at least we can be stylin' for those weeks, right? Today we rounded up our favorite cozy essentials for you, mama! Check out the post to see our cozy suggestions.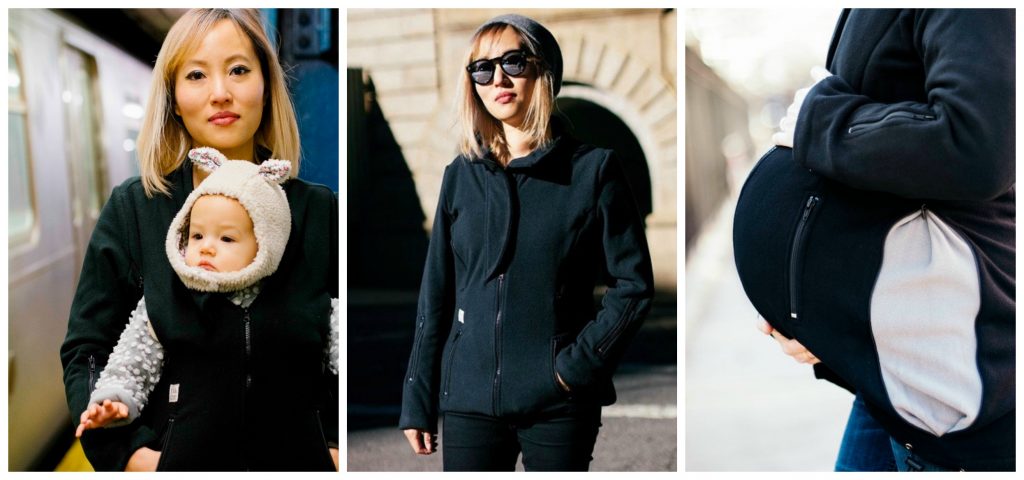 B & me Booker Coat
: When it's cold outside, but you're pregnant or babywearing, it's not always easy to find an accommodating
and
stylish jacket. Luckily, the Booker Coat from B & me is the perfect transitional piece of clothing for any woman's wardrobe. This coat, which comes in black and gray, can be worn three ways: as a regular coat; or as a maternity coat; or as a coat to wear over your child in a separate baby carrier. It can be worn in the fall, spring, warmer winter days or even the coldest winter days with layering. This coat, which comes in small, medium, or large features a two-way center vertical zipper and invisible zippers on the jacket sides for adjustable room. For the busy mama on the run, you can easily throw your phone or keys into the pockets with the tandem two-way zippers, each above the front pockets; the coat has 4 pockets in all.  The bottom of the coat has adjustable drawstring to help you with all the different size transitions. PS. B & me also has an adorable and warm vest, and coats for men too!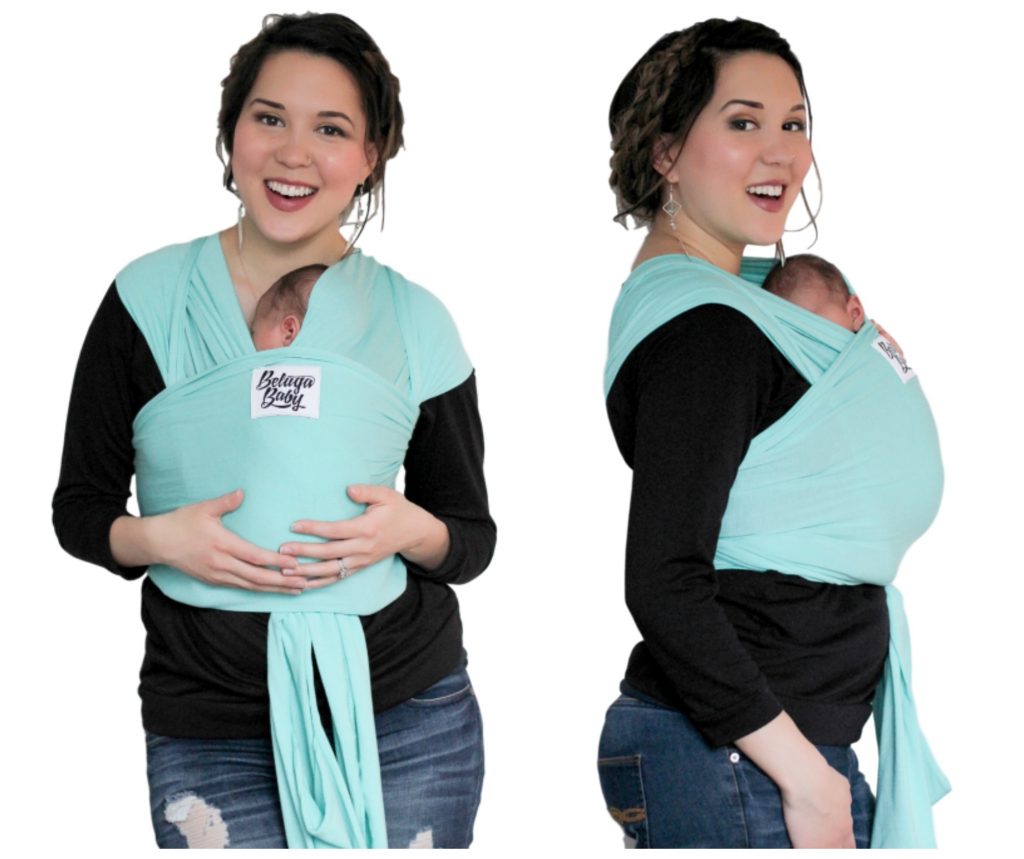 Beluga Baby Wrap
: When it's chilly out, baby wants to be snug and close to your warm body. We're big fans of the super soft wraps from Beluga Baby. The wrap is suitable for babies to 25 pounds, and is a wonderful way to tote baby around in the colder weather. Beluga Baby wraps are made from sustainable bamboo fabric, safe for baby and very soft on their sensitive skin, too! These wraps are breathable and will help keep baby warm in the chilly weather and cool in the summertime.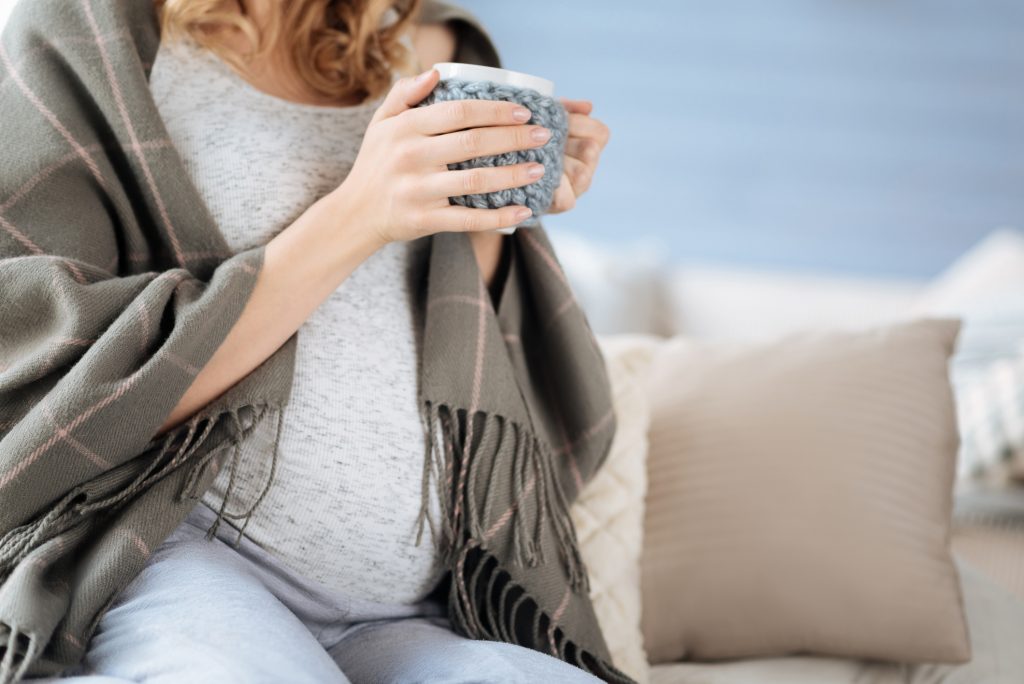 Bundle Organics
: Looking for something warm and soothing to sip on all winter? Bundle Organics Hot Teas are your answer – for moms all at stages, pregnancy, post-partum, breastfeeding and beyond. Bundle Organics teas are blended by esteemed tea merchants Harney & Sons to provide expecting and new moms a nourishing, flavorful and tranquil tea-drinking experience. Their unique pregnancy blends are thoughtfully designed with whole- food based, OBGYN-approved ingredients to address moms' needs during all stages of pregnancy. The lactation blend is designed with ingredients that help support healthy lactation so that you can get back to connecting with baby. Go ahead. Sip away.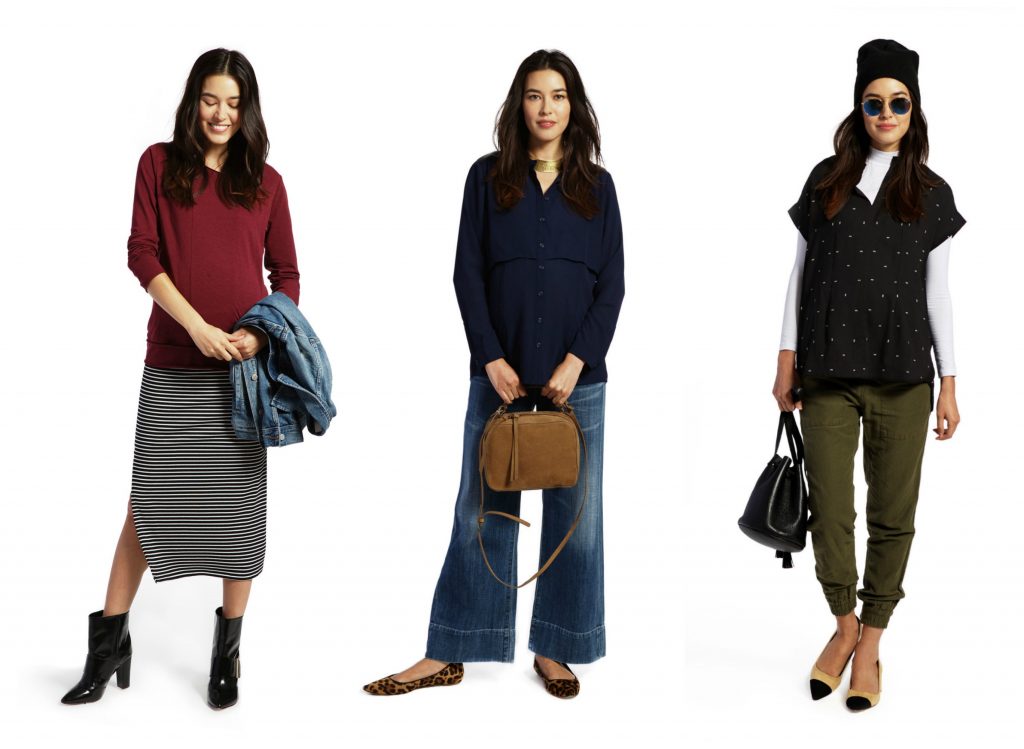 Loyal Hana Clothing
: When it comes to your pregnancy wardrobe, every pregnant and nursing mom should have one must-have maternity and nursing piece she can depend on. Loyal Hana was created to give back to the expecting and nursing moms who give so much to the little ones in their lives. They feature a collection of stylish comfortable garments that enables the modern woman to transition from the bump, the boob and beyond. Not only are all of Loyal Hana's pieces transitional pieces throughout motherhood, but also seasonally! Loyal Hana's clothing are a wise style investment because they can be worn all through the stages of your life, and all through the different seasons, as well.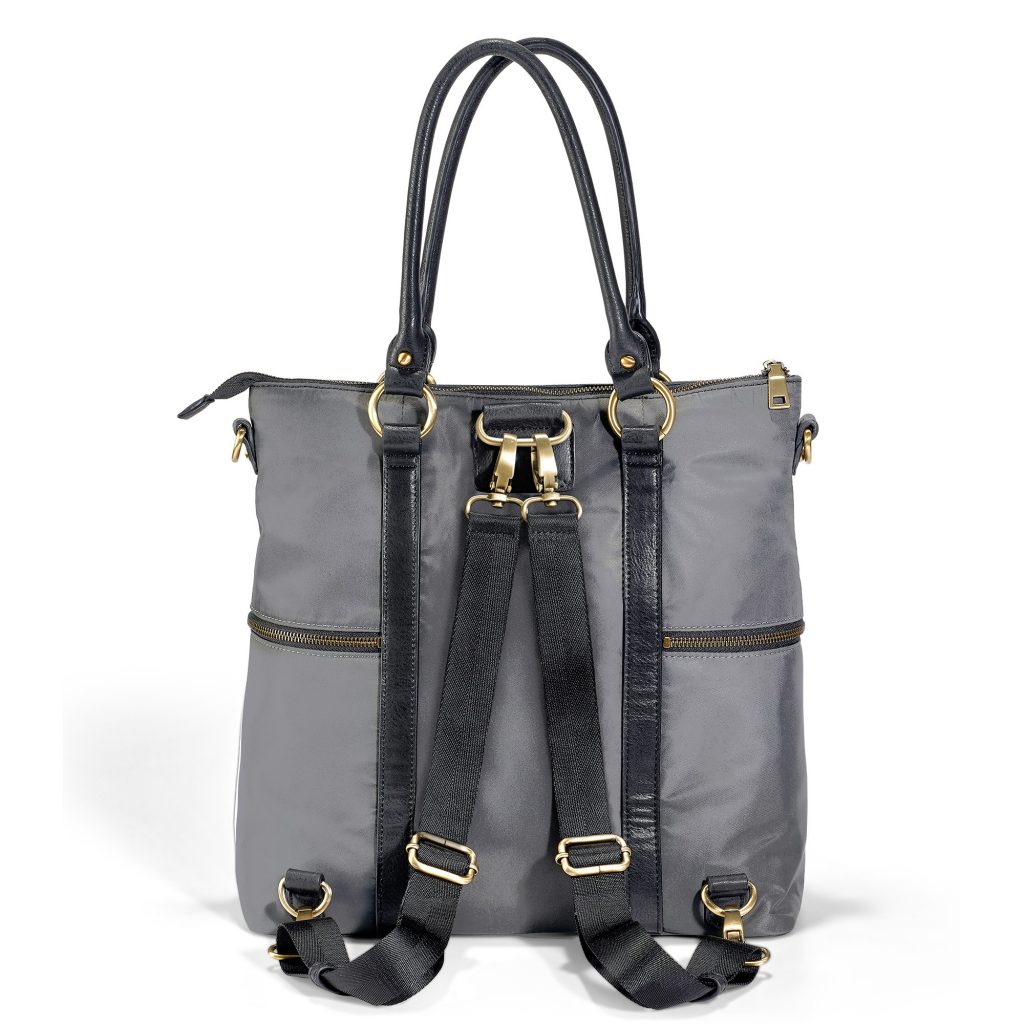 Newlie
 Gray Louise Backpack Diaper Bag: Let's be honest, when we become moms, we know we need a diaper bag, but we also want to look stylish and put-together, especially in the cold weather when we're covered up from head to toe! Luckily, Newlie makes the most functional and stylish diaper bags. 
The Louise Backpack Diaper Bag
can be worn as both a backpack and a shoulder bag. Even better, this is the perfect transitional baby bag. With their signature interior insulated pocket, you can store baby bottles during the diaper years and snacks as during the toddler years. This bag will hold all of your cold weather essentials – gloves, hats, scarves – for both mama and baby. Plus, this diaper bag can be worn as a backpack if you're babywearing during the winter!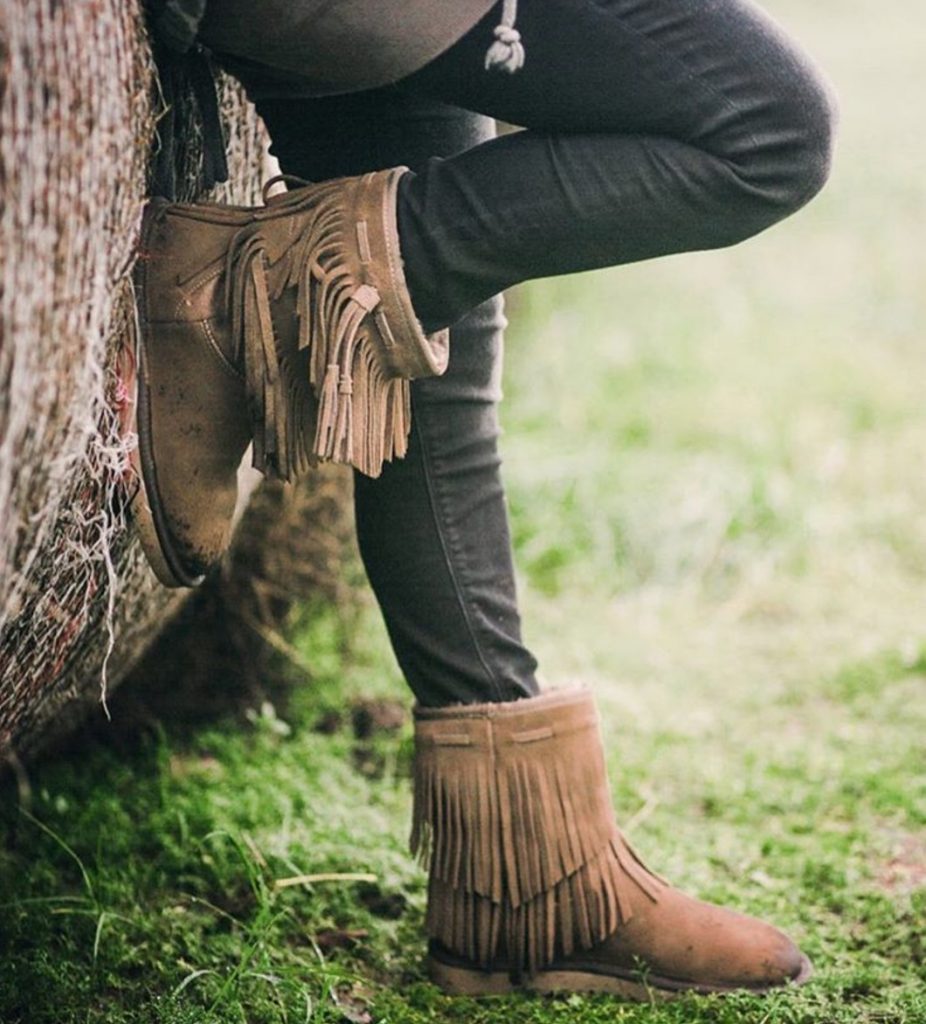 Koolaburra by UGG Cable Boot: Keep your feet toasty and warm this winter with the Koolaburra by UGG Cable Boots. Festival fashion at its finest, the Cable combines soft suede and look-at-me tassels create a boho-chic boot with style to spare. A flirty fringe exterior evokes a vintage vibe, while a combo of plush sheepskin, faux fur, and a cushioning Thinsulate sockliner delivers that coveted, comfort-for-days feeling.