Bravado Designs understand what women, in particular breastfeeding women, want from their bras. Known for their attention to detail and super comfortable (yet unbelievably functional) bras, tanks and more, Bravado is back with a brand new and innovative accessory. The Clip and Pump Hands-Free Nursing Bra Accessory is the ultimate companion for any pumping mama. The Clip and Pump Hands-Free Nursing Bra Accessory pairs perfectly with any of Bravado's B-Clip Bras to make for a perfect pair for a pumping mom.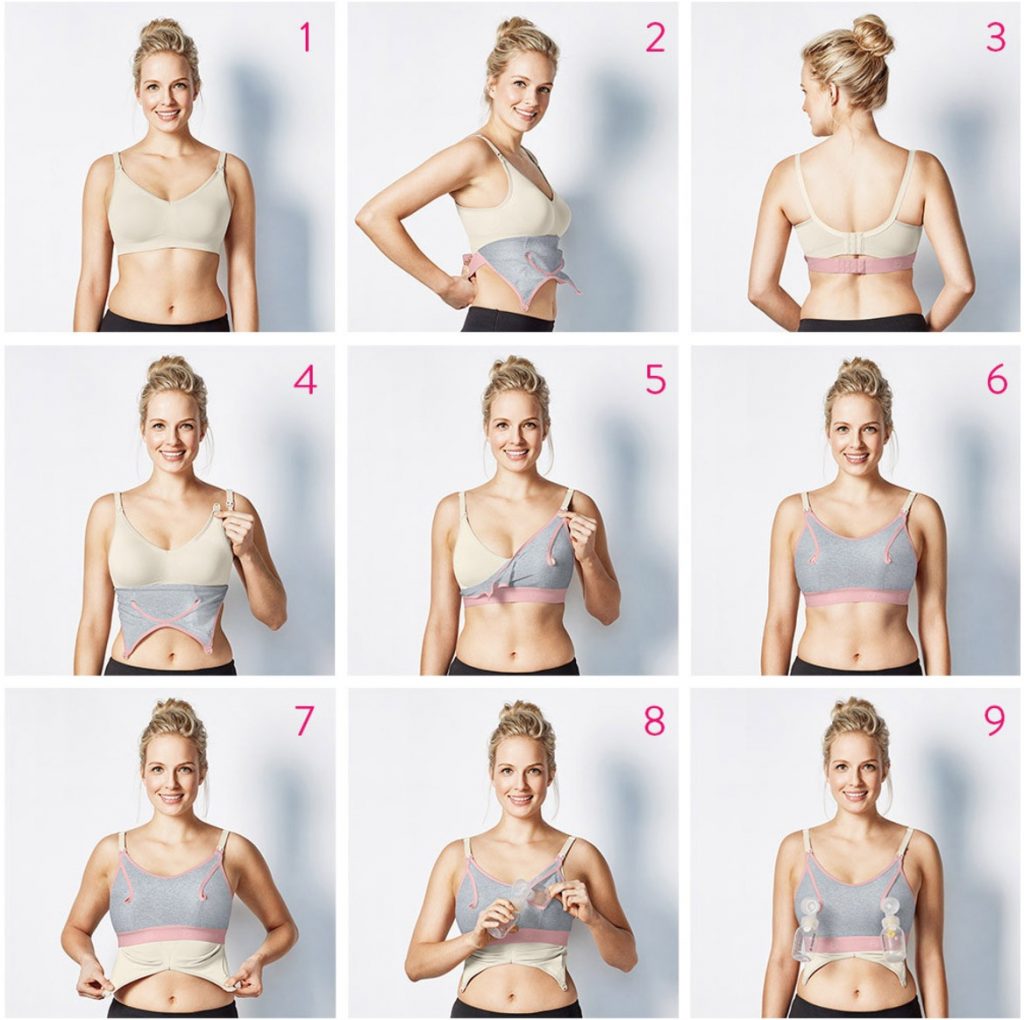 Bravado Designs is always looking for ways to make breastfeeding the best experience it can be. Moms have been saying that pumping, as part of their breastfeeding journey, can be so time-consuming and most hands-free pumping garments simply aren't ideal. Bravado's Clip and Pump Hands-Free Nursing Bra Accessory's revolutionary design offers moms the convenience, ease and discretion they've been asking for. Best of all, it attaches securely to the nursing bras' B-clips. Bravado has created a game-changer for hands-free pumping.
With adjustable 4-row hook and eye closure at back, this pumping accessory is sure to fit moms of all sizes; and, we love how discreet it is, so no worrying about everyone seeing…everything! Patent pending figure 8 opening engineered for easy breast shield insertion and removal – no need to detach breast shield from bottle. The elastic-enforced figure 8 opening holds bottles in an ideal upright position. The Clip and Pump accessory is made from super soft, breathable cotton modal fabric blend and has a wide, stretchy and comfortable bottom band. It also gives you the option of pumping on one side and breastfeeding on the other!  This style has been tested and is certified in accordance with Oeko-Tex® Standard 100 requirements, which ensures products are free from harmful substances.
Want to learn more about the Clip and Pump? Check out the video below!
Thank you to Bravado Designs for sponsoring this post.