As you prepare for your baby to join the family, putting together your baby-centered medicine cabinet is a good use of your time. You can put some of the items you'll need on your baby registry while picking up others for yourself on your next trip to the store. It can help alleviate some of the new-parent nerves to know that the items you will need when your baby comes down with their first little bug.
Because, yes, at one point or another, your baby will come in contact with some germs and get sick. In fact, a stuffy nose can come hand-in-hand with teething. Whatever the cause of your baby's first stuffy nose, having certain items on hand and ready to go will help make it feel easier—for both of you.
Here's our list of must-have items for your medicine cabinet.
Crane 4-in-1 Cool Mist Humidifier with Sound Machine –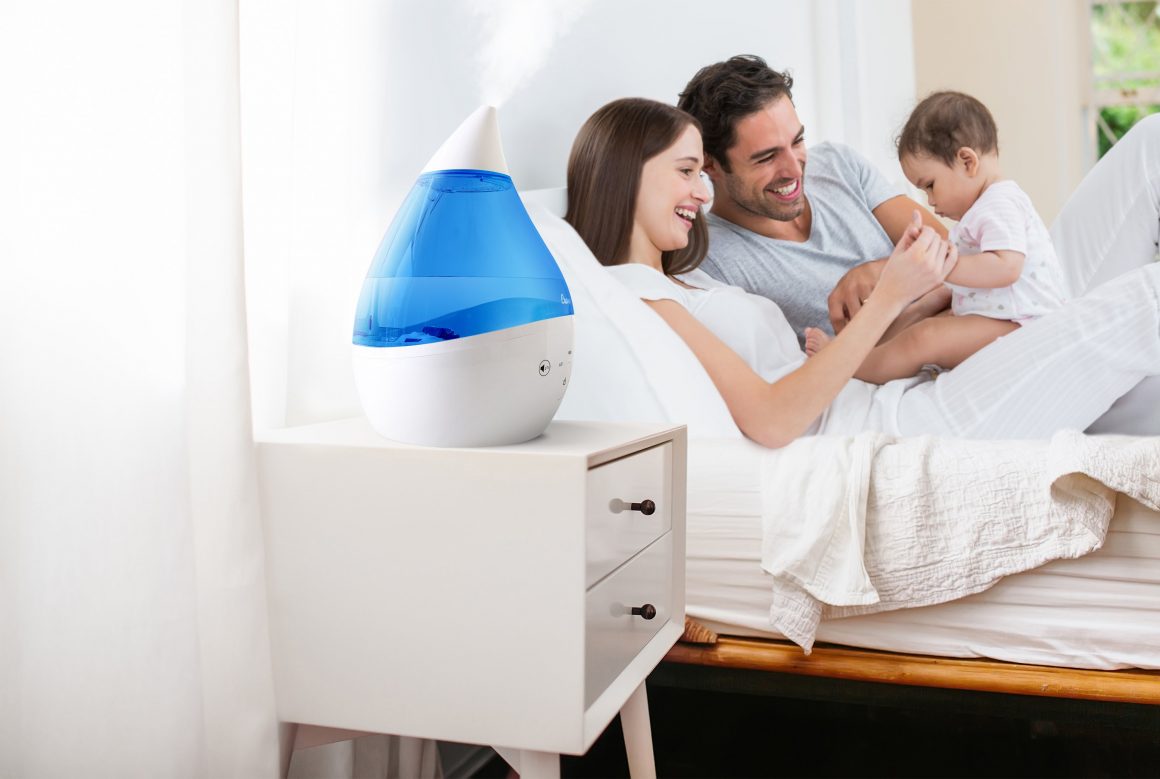 When your baby's nose is all stuffed up, you're going to want to have a humidifier on hand. Crane's 4-in-1 offers your whole family some relief from cold and flu symptoms. It offers a 24-hour run time, a sound machine, and more. Also, you can insert Crane's vapor pads to add some extra assistance for opening those airways. To boot, it's also a sound machine. You'll help your baby get relief–and sleep! You can learn more about the Crane 4-in-1 Humidifier here.
Earth Mama Organics Organic Diaper Balm –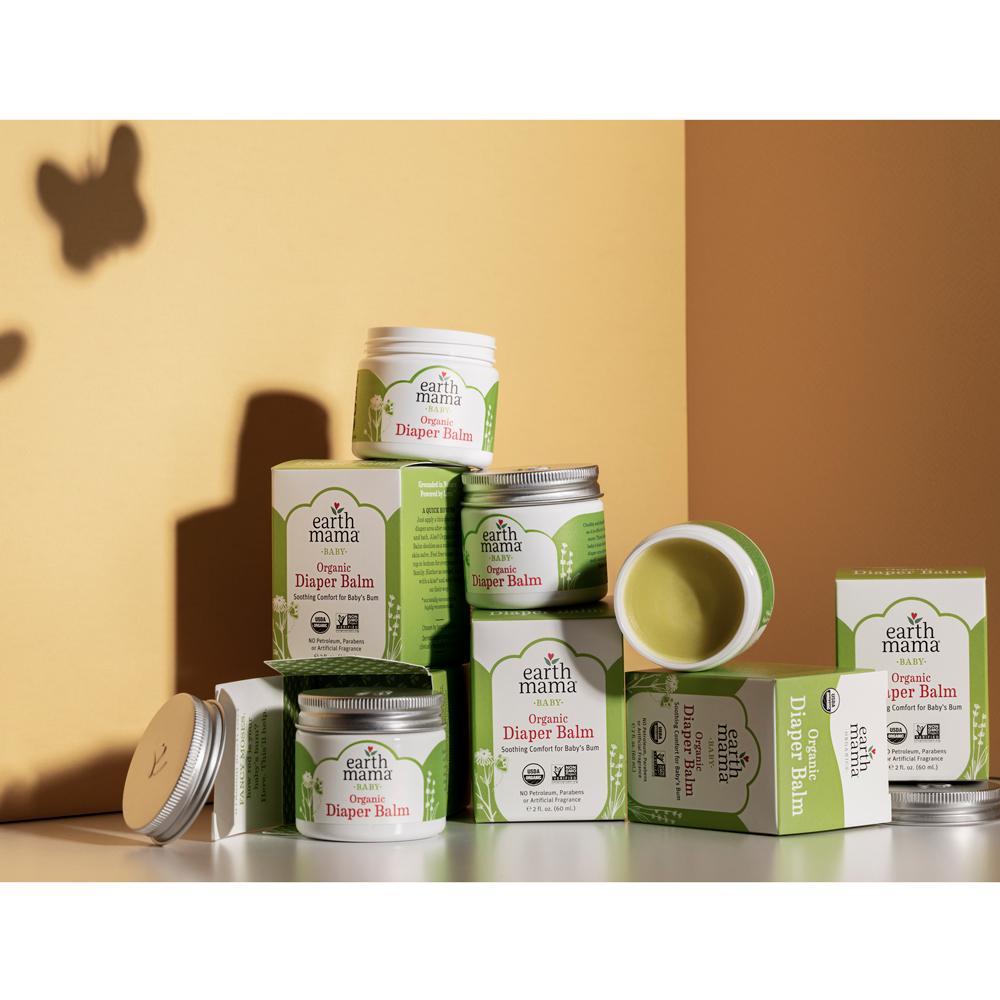 You definitely want to have some diaper balm on hand in your medicine cabinet. Earth Mama Organics offers a top-notch organic diaper balm. You simply need a thin coat to the diaper area after each change and bath. This gentle balm is both soothing and effective.
FridaBaby NoseFrida the Snotsucker –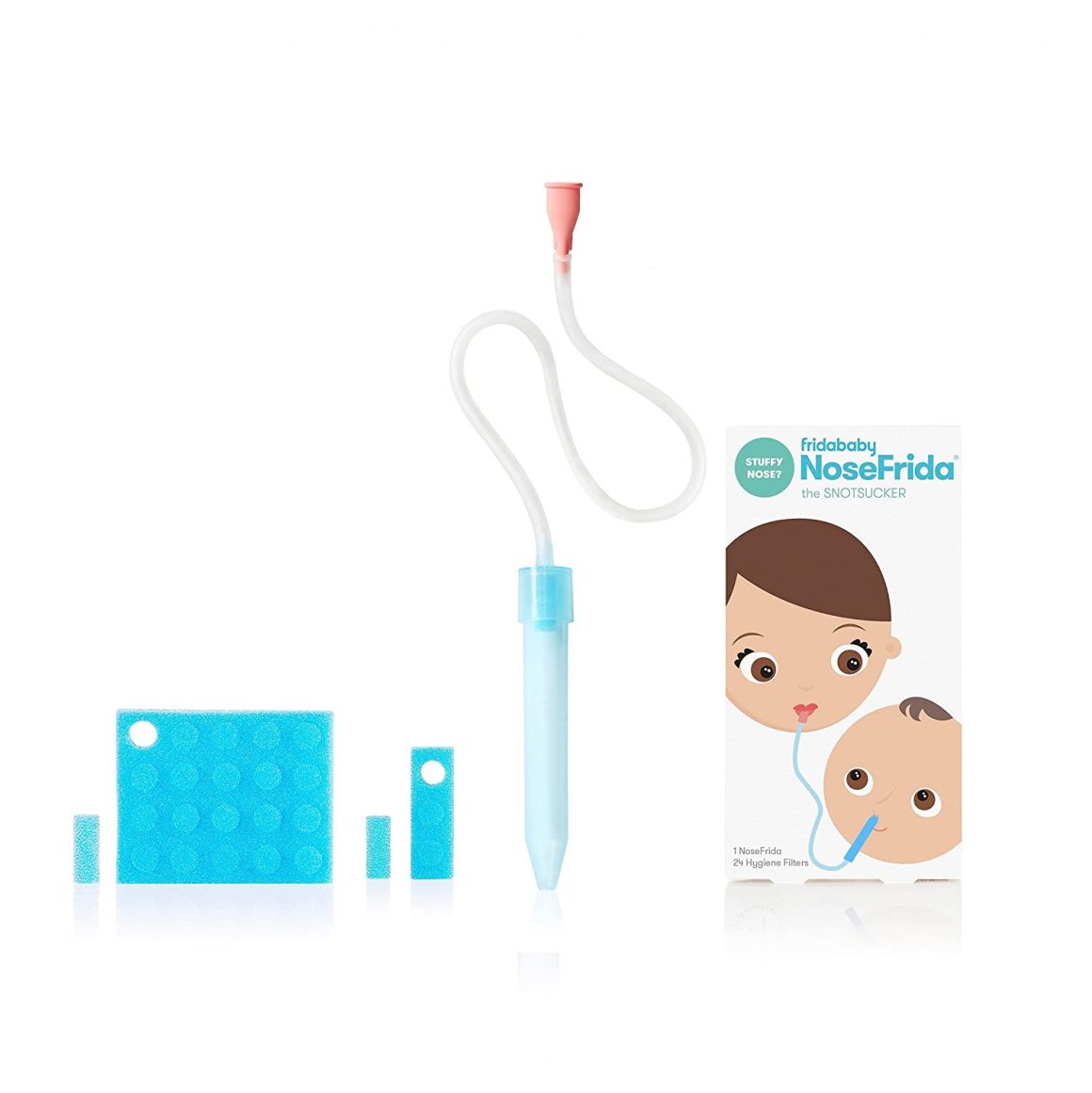 If your baby's nose is super stuffy, you're going to want the NoseFrida. The what? The Snotsucker. It does exactly what it says ti does: you insert the tube into your baby's nostril and suck out all those boogers. Never fear! There's a disposable filter to keep the yuck and germs out of your own mouth. NoseFrida is the top of the line when it comes to these types of devices. Combine it with the NoseFrida All-Natural Saline Spray, and you'll have your baby's nose breathing free and easy in no time flat.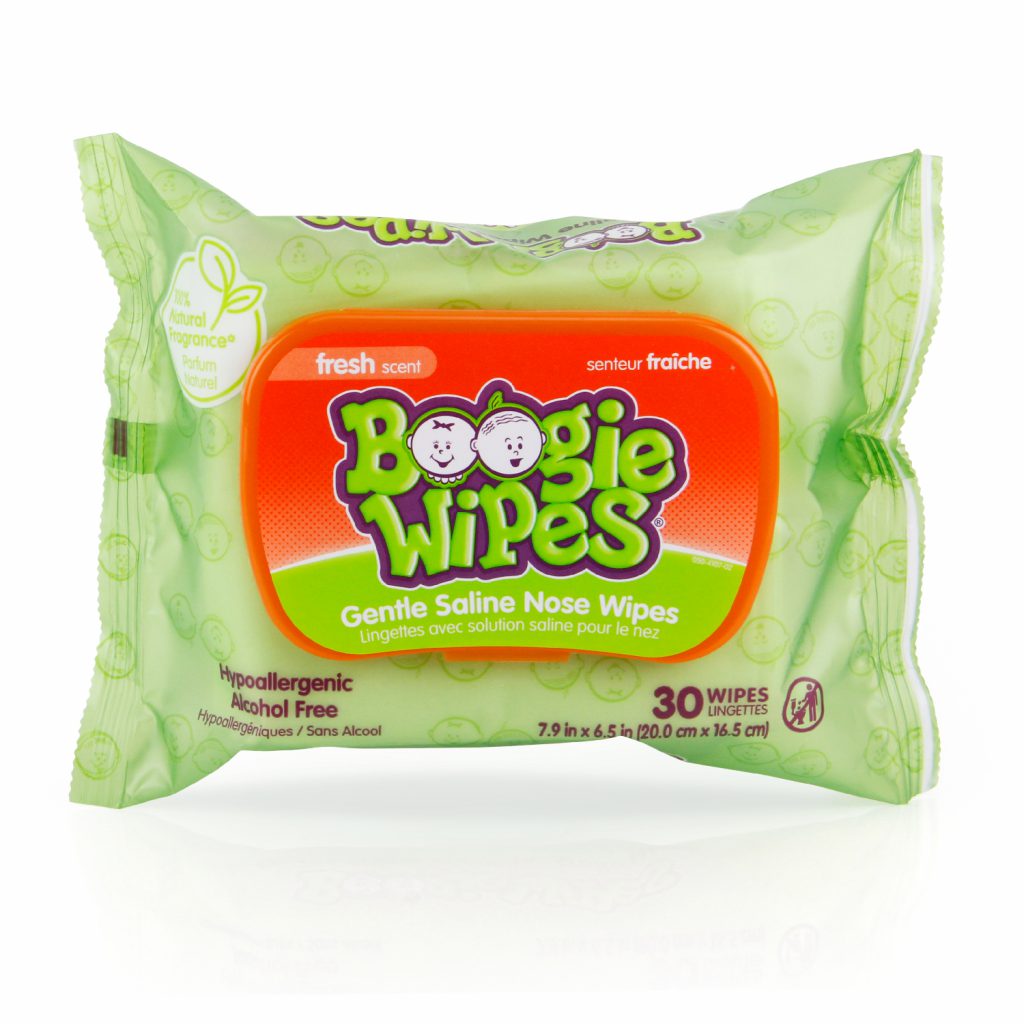 When you have to clean up your baby's nose, you will definitely want some Boogie Wipes. The natural saline formula will help break down those dried on boogers that seem to become petrified during nap time. They're made with aloe, chamomile, and Vitamin E. You can get them in both unscented and fun scents that kids like.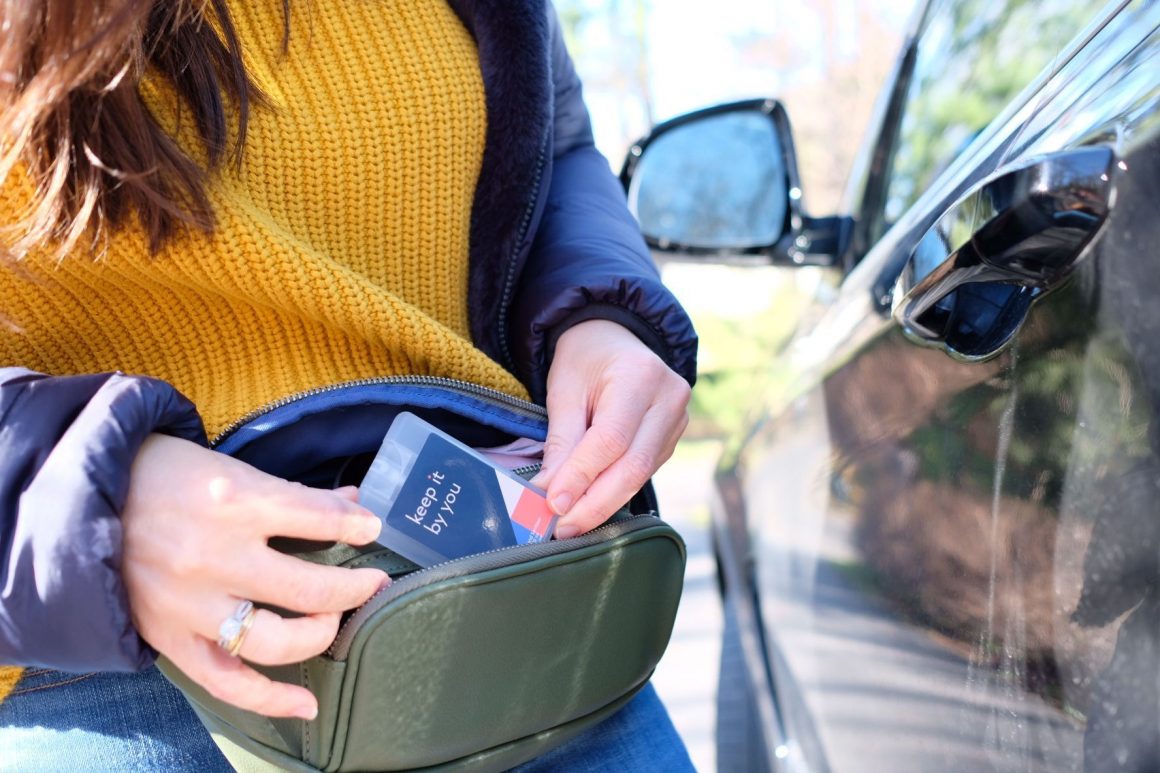 If we've learned anything over the past two years, it's that having hand sanitizer on hand is paramount. Kibou Sanitizer Stash comes in an ultra-slim spray, easy to slip into your bag (or pocket) without taking up space. Use it to clean up your own hands after a diaper change or spray your little one's hands before they have a snack at the park. It's especially important to have on hand when there are germs floating through your family.
FridaBaby Quick-Read Digital Rectal Thermometer –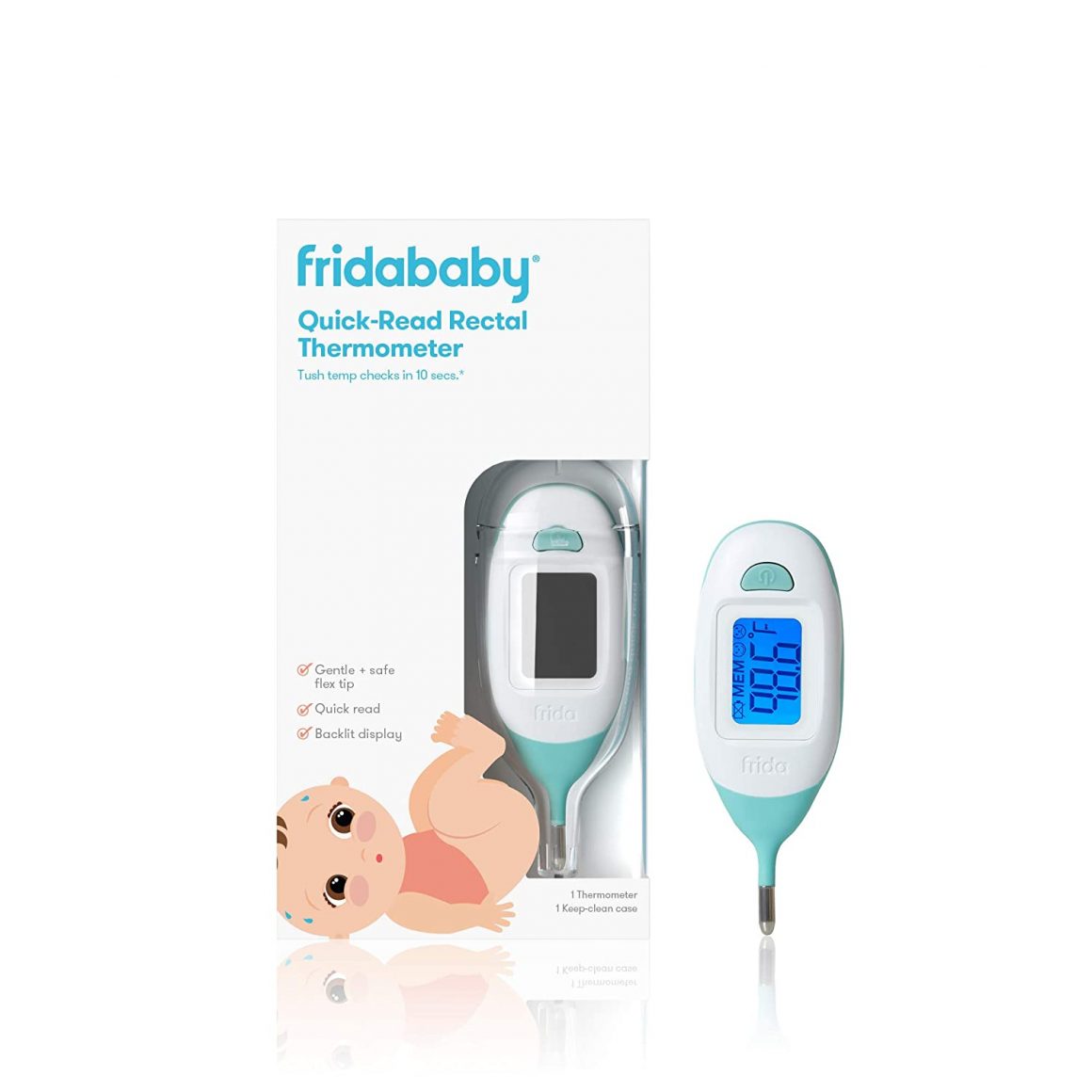 Since the only accurate way to take a baby's temperature through six months of age is rectally, you'll want a good rectal thermometer. FridaBaby offers a quick-read digital one, and quick read when dealing with a digital thermometer feels pretty important. In ten seconds, you'll have your result. The shape is also designed to keep you from inserting it too far, making it easy to use for new parents.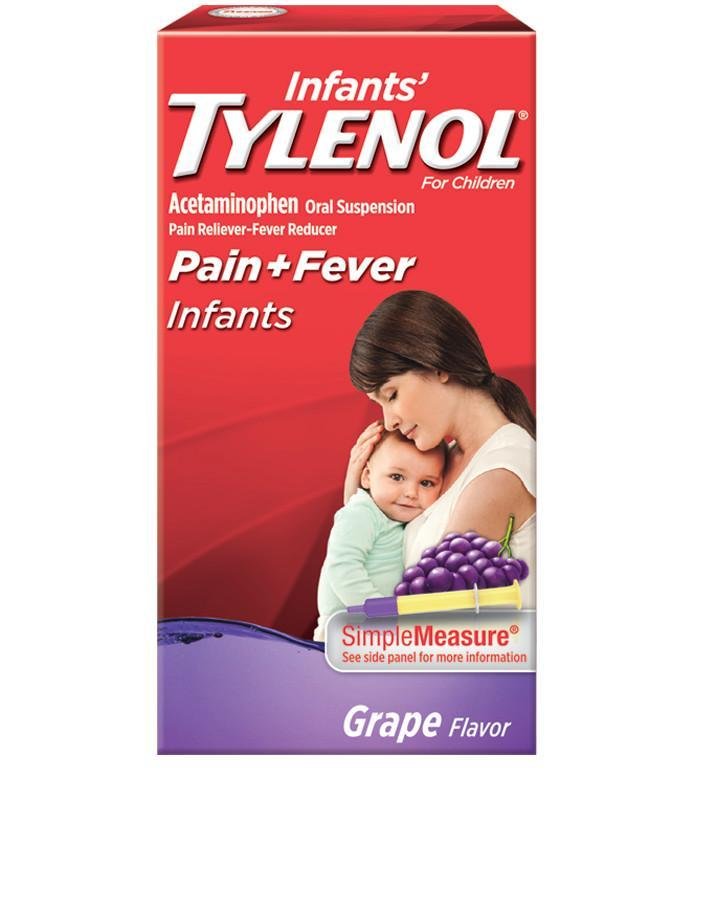 No baby medicine cabinet is complete without Infant Tylenol. While you can't use it until after your baby is three months of age, you'll need it to help reduce fevers or relieve pain from that point forward. It will feel especially handy for teething pain and that first (post-three-month-old) fever. It's better to already have it in your medicine cabinet before you need it rather than needing to make a midnight run.
FridayBaby MediFrida, the Accu-Dose Pacifier –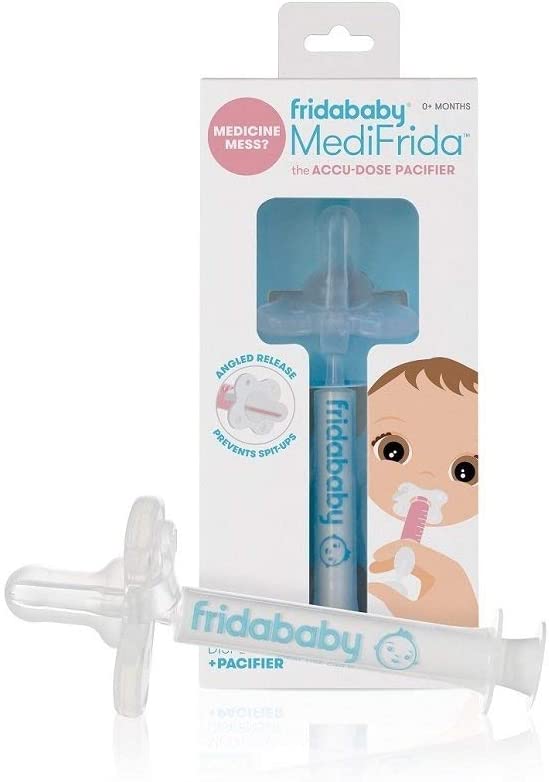 If you're needing to give your baby any form of liquid medicine, you will want a safe and easy way to get the medicine into their system. The MediFrida combines a pacifier with a medicine dropper. It's easy to use and will save you from spilling—and wasting—precious medicine.
If you get these items into your medicine cabinet before your baby arrives, you'll be ahead of the game. If your little one is already here, grabbing those items on the list that you're missing will help you care for your baby when they aren't feeling their best.