See Kate Sew partners with Gugu Guru once again to share a fantastic DIY tutorial. This time? An easy and fun game you can play with your toddler.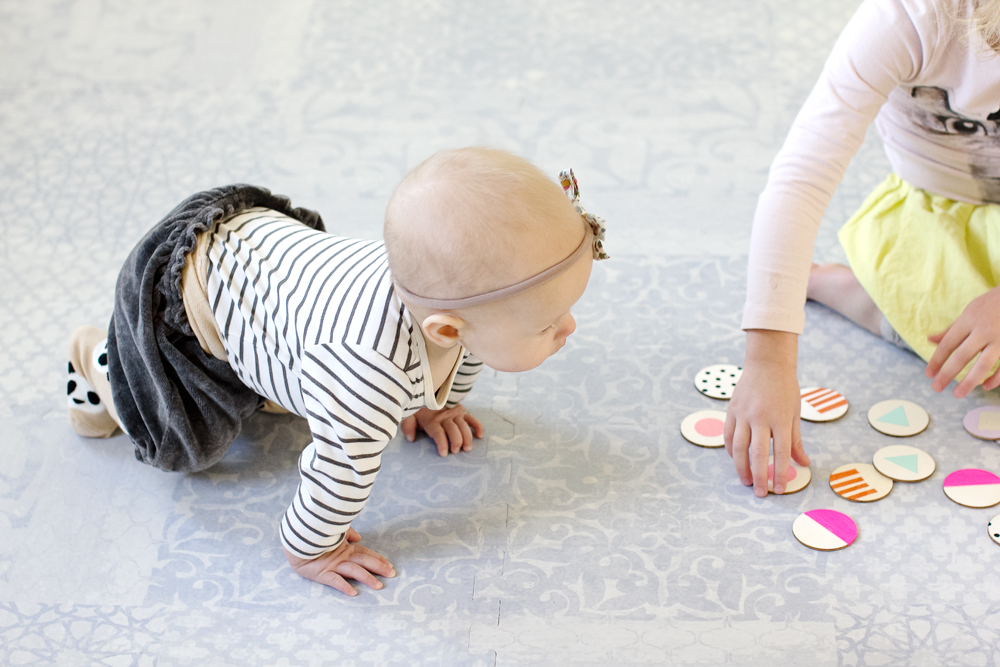 Today's DIY is a painting activity! This is a matching game made with paint on wooden discs. This is a pretty simple tutorial so you could involve your toddler in making it, if you want! The game itself helps teach colors, shapes and designs, which is an added bonus.

I'm always looking for activities I can do with my 4 year old while entertaining a baby as well and the Little Nomad mat has been a fun place for us to play together. We can pull out a little game or a story and set some toys out for the baby. Everyone is happy and we love gathering here.
This mat is so cute and flows nicely with my home decor. We have the mat in our living room and I love not having a primary color mat where we entertain! It's nice and adult feeling but still functions perfectly for our little kids! The baby knows its her place space and loves to explore the mat! You can read more about it over at See Kate Sew!
Materials:
-2″ wooden discs
-colorful acrylic paints
-vinyl
-xacto knife
Instructions:
Cut out squares from the vinyl first and create shapes using an X-acto knife. Before cutting, layer 2 pieces of vinyl so you get two designs that are exactly the same.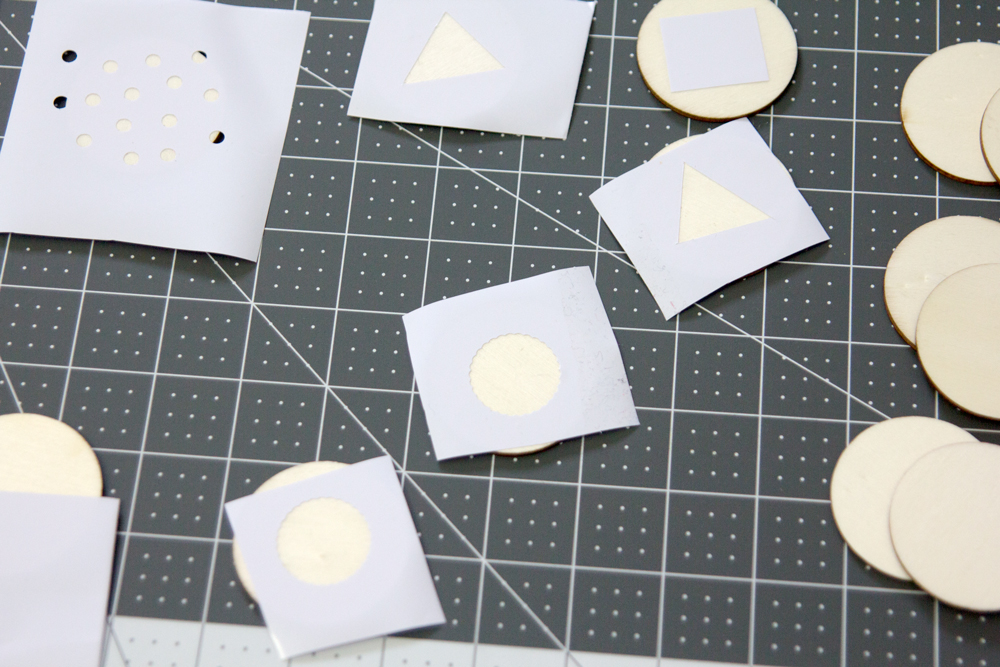 You can use a hole punch, craft punches and other tools to make different designs. I made polka dots with a hole punch, a scallop circle with a scrapbooking punch and then made another by covering half the wooden circle with vinyl. There are lots of possibilities and you can take input from your toddler or older child, too!
If you are low on shapes, make multiple circles, for example, and paint a pair a different color.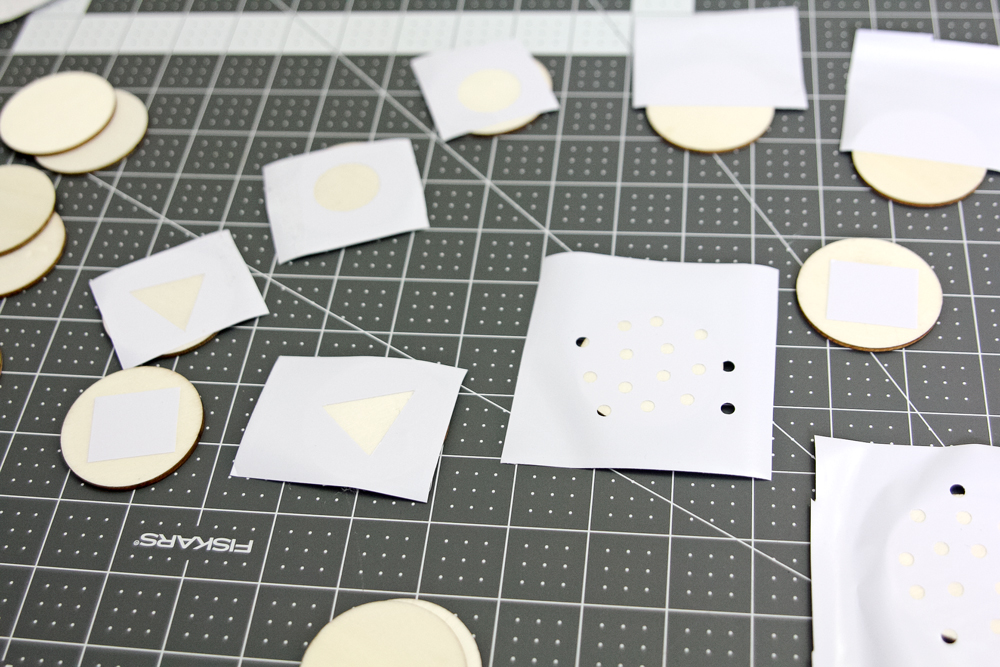 Use paints to paint over the the vinyl.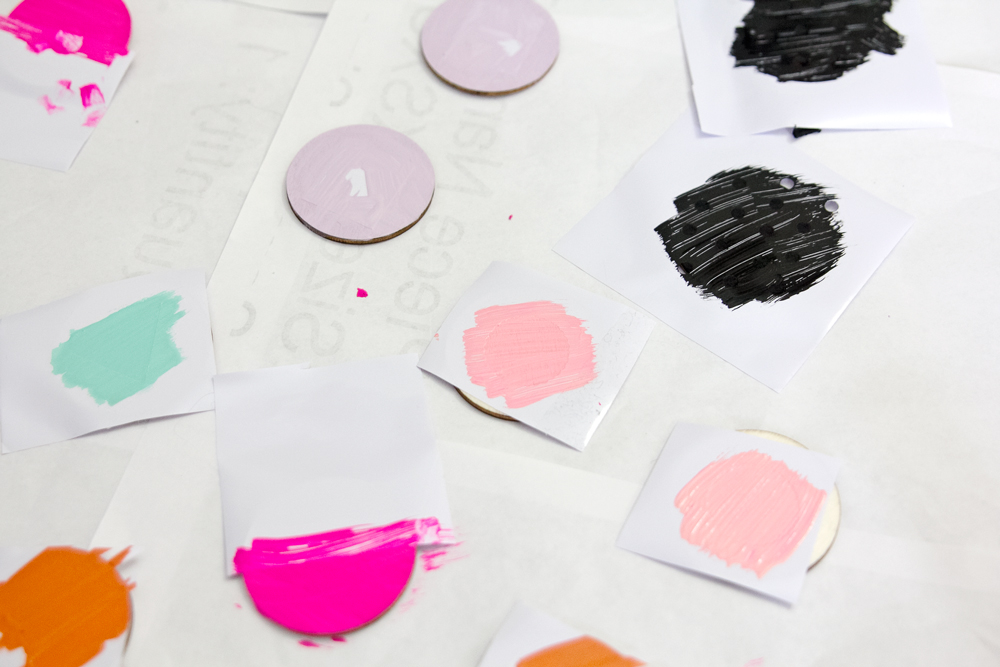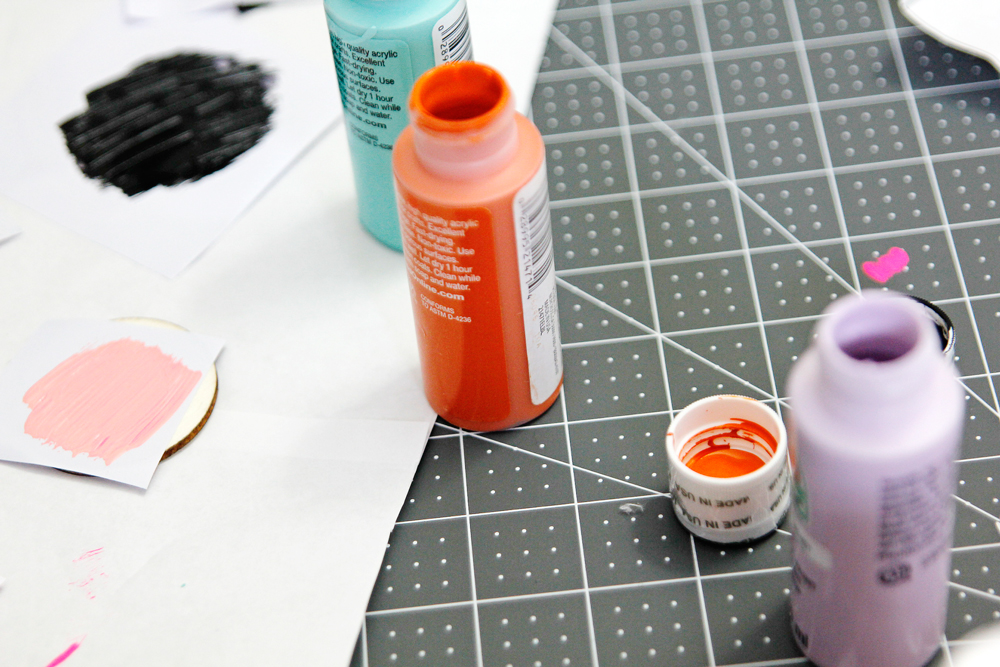 Let the paint dry, then peel off the vinyl. Your shape will be nice and dry and you'll be ready to play.