See Kate Sew is back for another fun and easy tutorial, this time for a onesie just in time for Valentine's Day. Read on for instructions on how to make this adorable onesie. Want to see more DIY posts from See Kate Sew? Check out some of our favorite tutorials.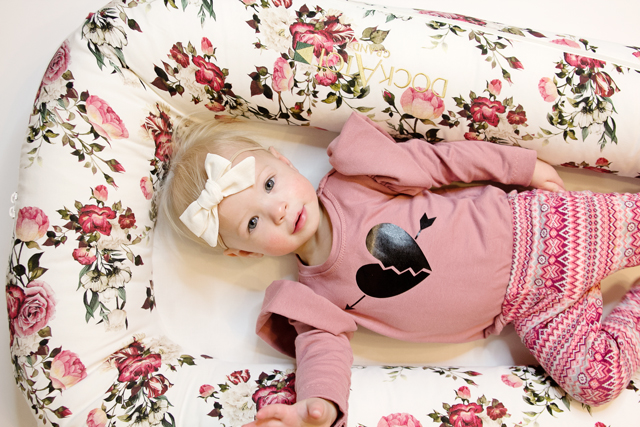 Baby you're breaking my heart! I'm excited to be back here at Gugu Guru this month sharing a project for my favorite holiday! Babies in pink things and hearts make Valentine's Day so fun. But I also love that hearts and pink don't have to be holiday specific, so this little ruffle onesie will work all year long!
I created this little download so you can decorate your own onesies! You can purchase a blank onesie (bonus points if it's pink or red, but white works too!) or make your own. I used my ruffle onesie pattern with the large sleeve ruffle! Ruffles are also extra flirty for Valentines! And how cute is it with the DockATot Grand?! The new Fairytale collection has the prettiest prints, I fell in love with La Vie en Rose and think its a super pretty home accent piece that is also very functional! Read more about the DockATot over at my blog today! We'll be using DockATot for the last year and a half and love the versatility of the Grand size! And enter to WIN your own on this post!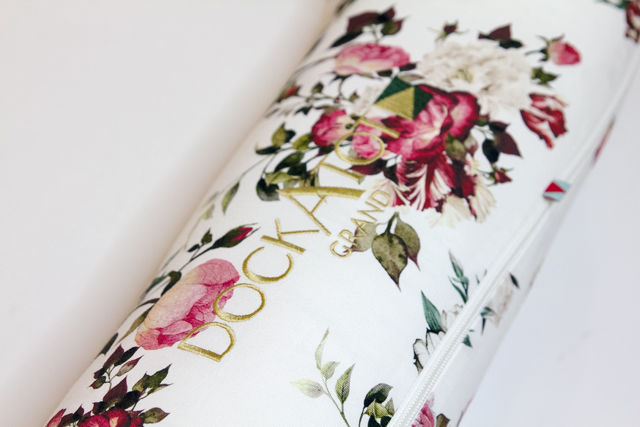 Back to the onesie! <3 <3 The decoration is made with iron-on vinyl that I cut with a Cricut machine and then pressed on with the Cricut EasyPress (but an iron works, too!). If you don't have a cutting machine you can use the design as a template for fabric paint or an appliqué with fabric.
Valentine's Day Heartbreaker Onesie
Materials//
-Ruffled Onesie, I love this lace ruffle onesie or make your own with this pattern
–Iron-on vinyl and cutting machine OR
–fabric paint OR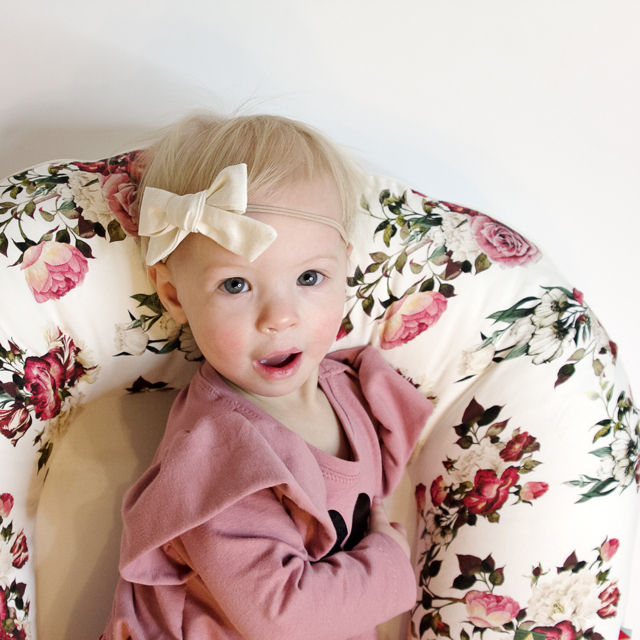 Instructions//
Depending on how you are going to complete this project you'll have different steps. But for the iron on, upload the attached svg file into your cutting machine interface and cut it with MIRROR ON with iron-on vinyl. I recommend bold black, or maybe glitter pink!
Peel the negative space from around the design and lay centered on the onesie, about 1.5 inches from the neckline.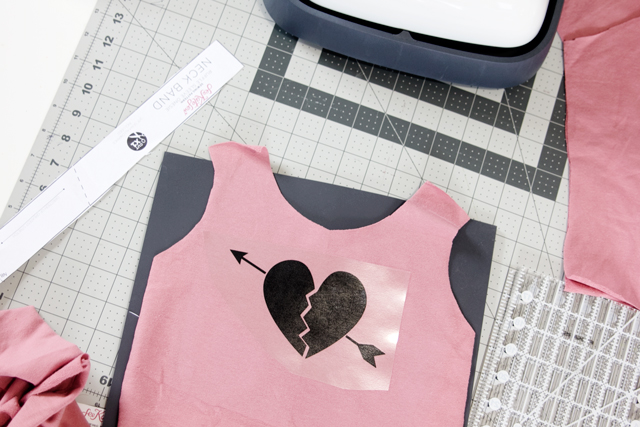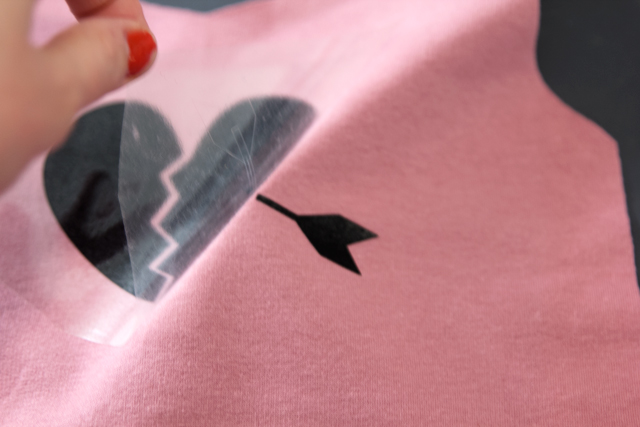 Iron the design onto the onesie based on the instructions that came with the vinyl. Peel it off!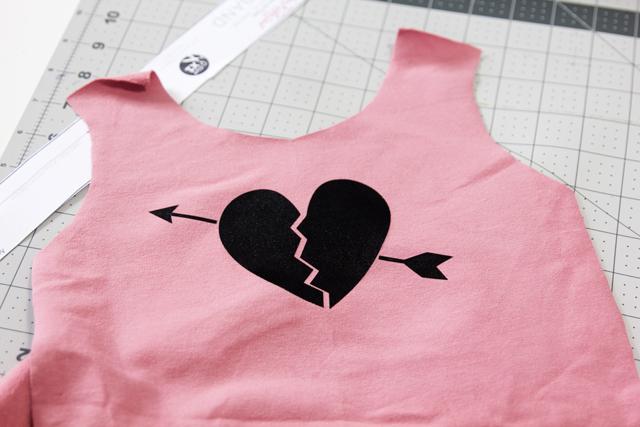 That's it! Now try it on that cute lil' baby.