-Sponsored Post-
Valentine's Day is fast approaching, and we rounded up some great Valentine's Day gifts for new and expecting mamas!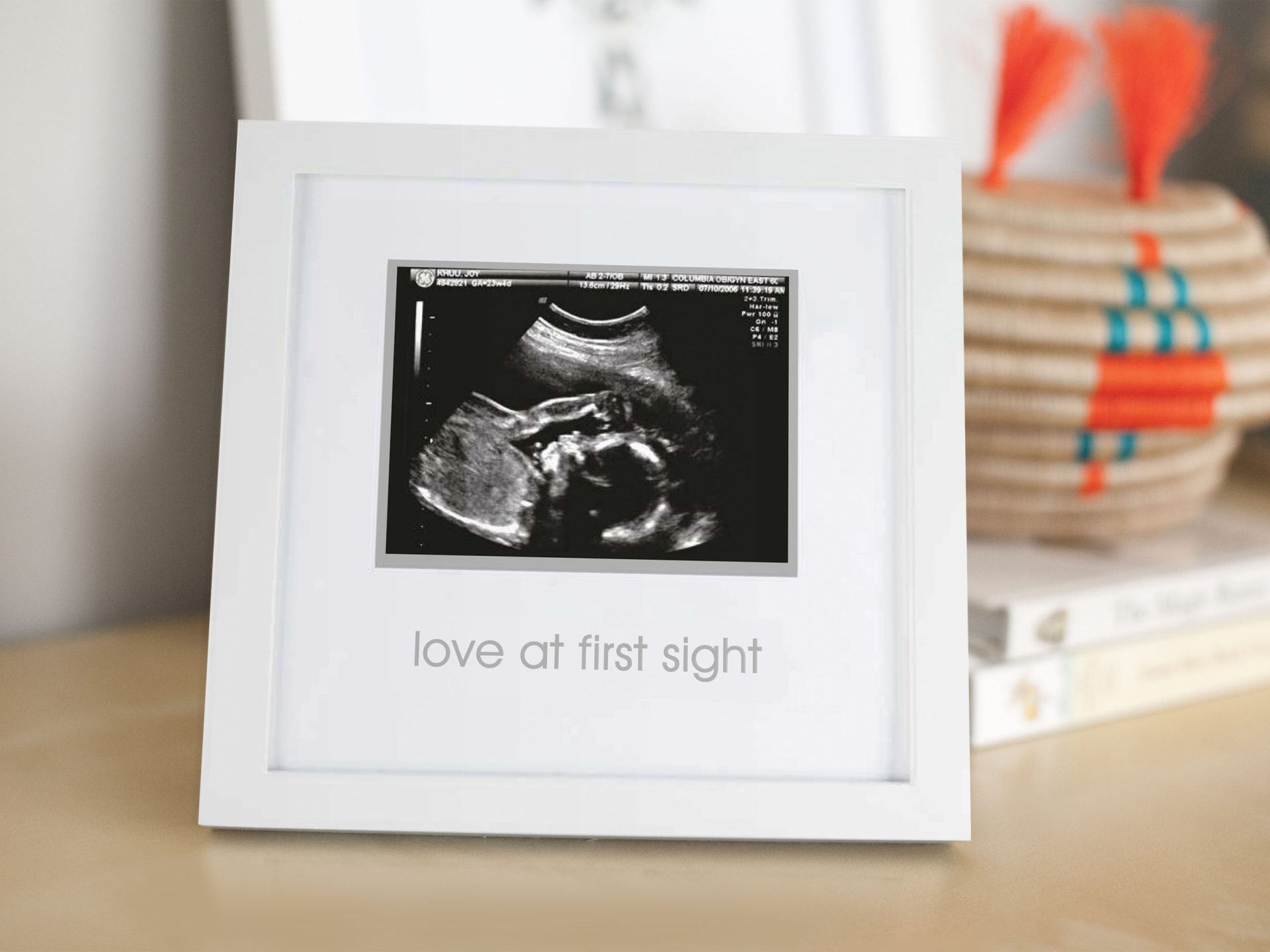 Pearhead, Sonogram Frame
: What a perfect Valentine's Day gift for the pregnant mama in your life, love is in the air! There's no feeling like seeing your bundle of joy for the first time. Pearhead's sonogram frame is the perfect keepsake for always cherishing that special moment and your little one. "Love at first sight" is silver foil stamped on the acid-free beveled mat adding an adorable touch to this keepsake frame. Celebrate your little Pearhead this Valentine's day with Pearhead's sonogram frame.This frame is perfect for setting on any table or desk with the included easel. Or hang the frame in your home with the included sawtooth hanger. It will fit your sonogram perfectly as the photo insert is 3″x 4″. This also makes a wonderful baby shower gift year round.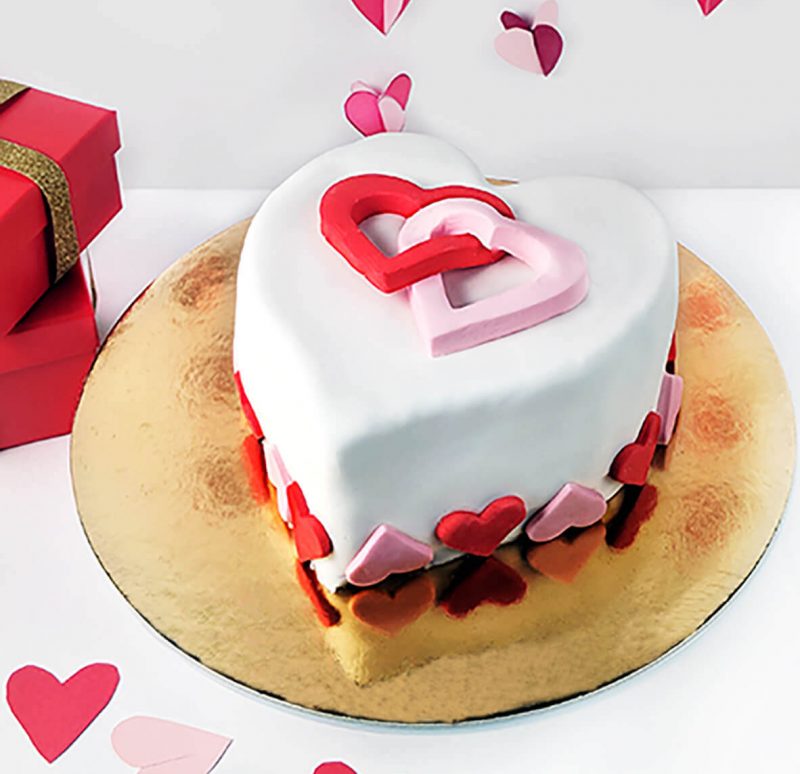 cakest DIY Heart Kit:
 If you have a sweet tooth, you probably just love Valentine's Day. Skip the conventional box of chocolates and make a delicious cakest cake with one of the brand's amazing DIY kits.  Too gorgeous for a cake smash, each of cakest's designs has been simplified and thoroughly tested to guarantee your success. You receive pre-portioned ingredients and all the tools you need to create a fabulous cake. Plus, the easy to follow instructions will help organize your time and guide you through the process. Not to mention that cooking or baking anything is an excellent way to bond with toddlers and older kiddos.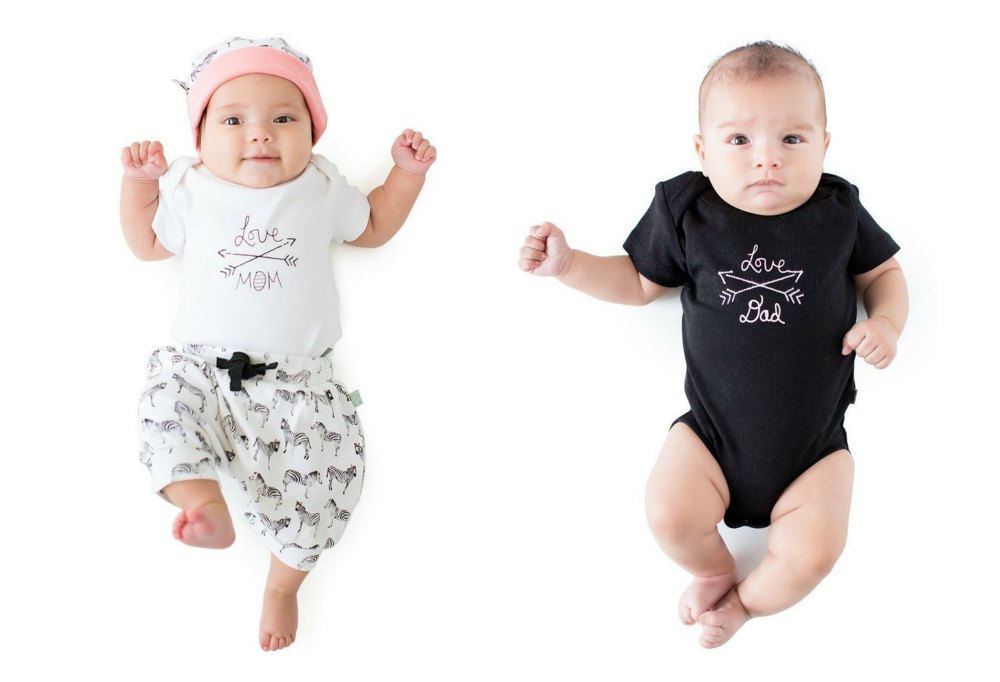 Finn + Emma Bodysuits: There is nothing more fun than dressing baby up for their first Valentine's Day and we are huge fans of Finn + Emma's clothing for so many reasons! These very cute – and very cool – onesies sporting "love mom," and "love dad," are the perfect Valentine's Day gift for a new little one in your life. Made from buttery-soft organic cotton, these onesies features easy-snap fasteners with Finn + Emma's signature coconut inserts for quick access when changing or bathing. We love that Finn + Emma's onesies are non-toxic and use eco-friendly dyes, so they're soft and safe enough for even the most sensitive of babies. These Finn + Emma onesies are gender neutral colors and since they're black and white (with a simple message) can be worn all year long, not just at Valentine's Day.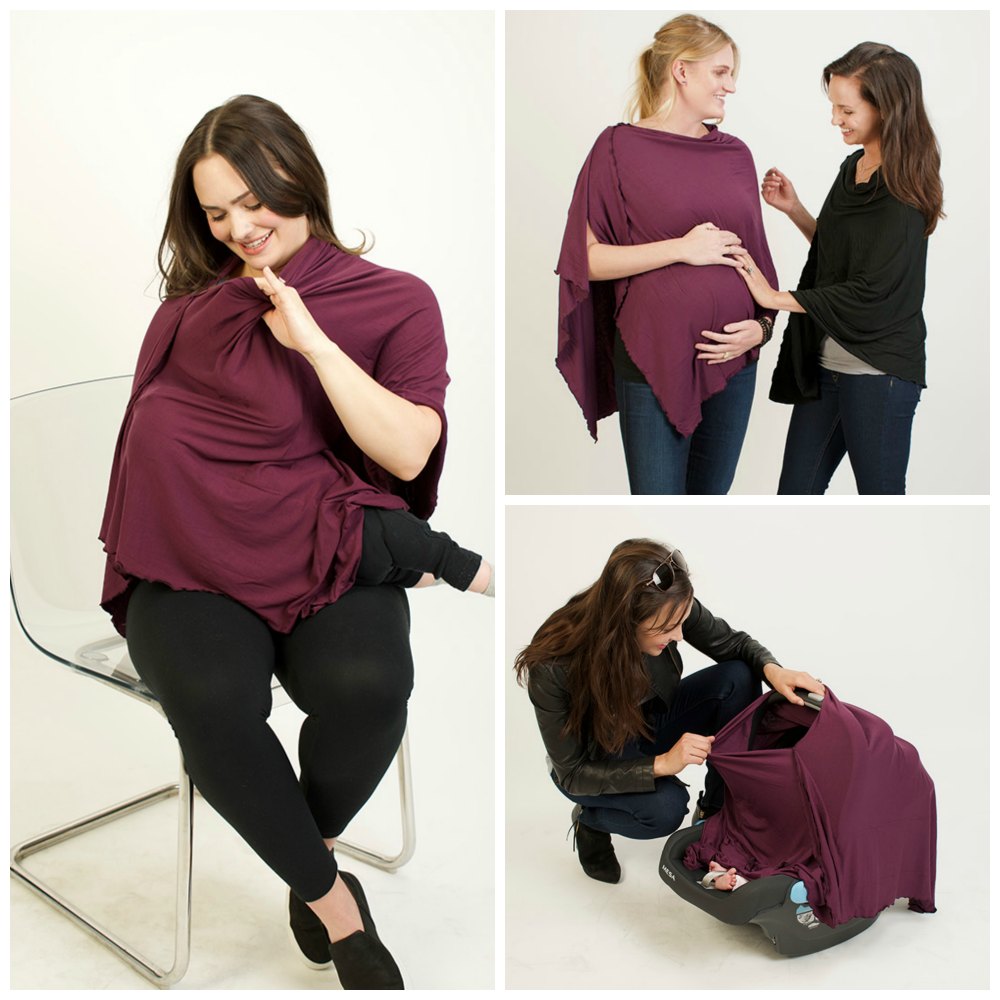 Bamboobies Chic Nursing Shawl: Spoil a breastfeeding mama this Valentine's Day with the gift of luxury (at an affordable price) with Bamboobies Chic Nursing Shawl! It is so stylish and discreet, no one will know it's a nursing cover. We love giving multi-purpose gifts (especially to you minimalist mamas), so this Chic Nursing Shawl from Bamboobies is the perfect Valentine's Day gift for a new mom, sister, friend, or yourself. Made from softer, more eco-friendly rayon from bamboo fabric, this shawl can be worn as a maternity accessory, nursing and post-partum accessory and even be used as a car seat cover – score! The lighter weight makes it more breathable for better comfort, and you will always feel chic and put-together, for it features the perfect stretchiness to fit a baby underneath and comfortably fit mom's changing body. It comes in two colors: black and blackberry and is one-size fits all, so you cannot go wrong with gifting this to a friend this Valentine's Day!
Munch Mitt, Pastel Pink Hearts: It's no secret that babies love to suck and teethe on their hands, but often this can led to dry, cracked hands…and many, many germs getting into their mouths. Enter: Munch Mitts! Munch Mitts are a convenient wearable teether from 3-7 months, and can be used up to 12 months of age; it is generally used as a standard soft hand-held teether from 7-12 months (once babies dexterity kicks in). The strap can be used to affix to a toy tether or car seat/stroller strap for convenience. Munch Mitts are super safe for babies, their soft and flexible teething surface is made of 100% food-grade silicone, and is BPA and Phthalate free. Furthermore, they have been safety tested to exceed all federal safety requirements, including CPSC, ATSM regulations and the most current CPSIA. Munch Mitts aren't just for teething, but for sensory learning, too; the mitt features sensory stimulating crinkle noise throughout mitt, and is interchangeable between hands. Since it provides easy access for baby to self soothe their teething pain, it will provide you more hands free time to do what you need to! We love this heart pattern for Valentine's Day – these make a perfect Valentine's Day gift for a mom-to-be or a new parent.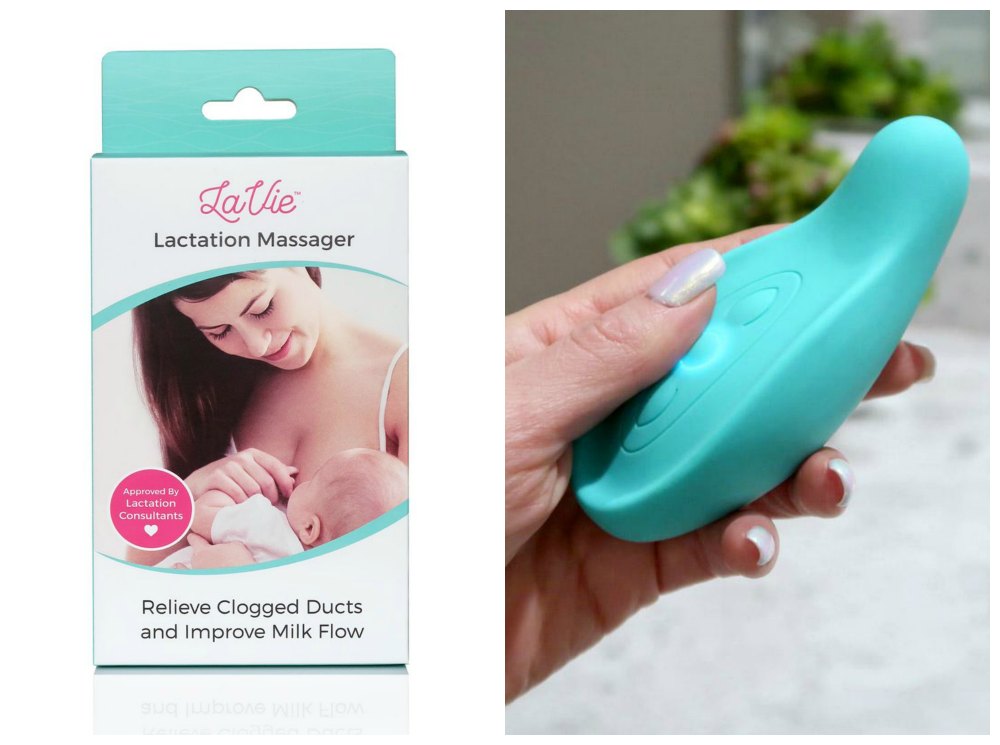 LaVie Lactation Massager: While breastfeeding can be a wonderful and natural experience, sometimes there are bumps in the road such as plugged ducts, mastitis, and engorgement issues – if you're looking for a unique and helpful Valentine's Day gift for a new mom, we're fans of the new LaVie Lactation Massager to aid with breastfeeding issues. The LaVie Lactation Massager is a milk expression tool that helps improve milk flow and relieve pain caused by engorgement, plugged ducts and other breastfeeding symptoms. It's unique shape and multiple vibration modes, combined with their step-by-step care plan, make the Lactation Massager the perfect tool to restore your milk flow. The unique shape features 3 active sides for better coverage and multiple vibration modes to help with plugged ducts. It is soft on the skin, made from medical grade silicone and is BPA free. Plus, it is waterproof, so you can massage in the shower without any worry. It also comes with a travel bag, travel lock and no batteries needed, it is rechargeable!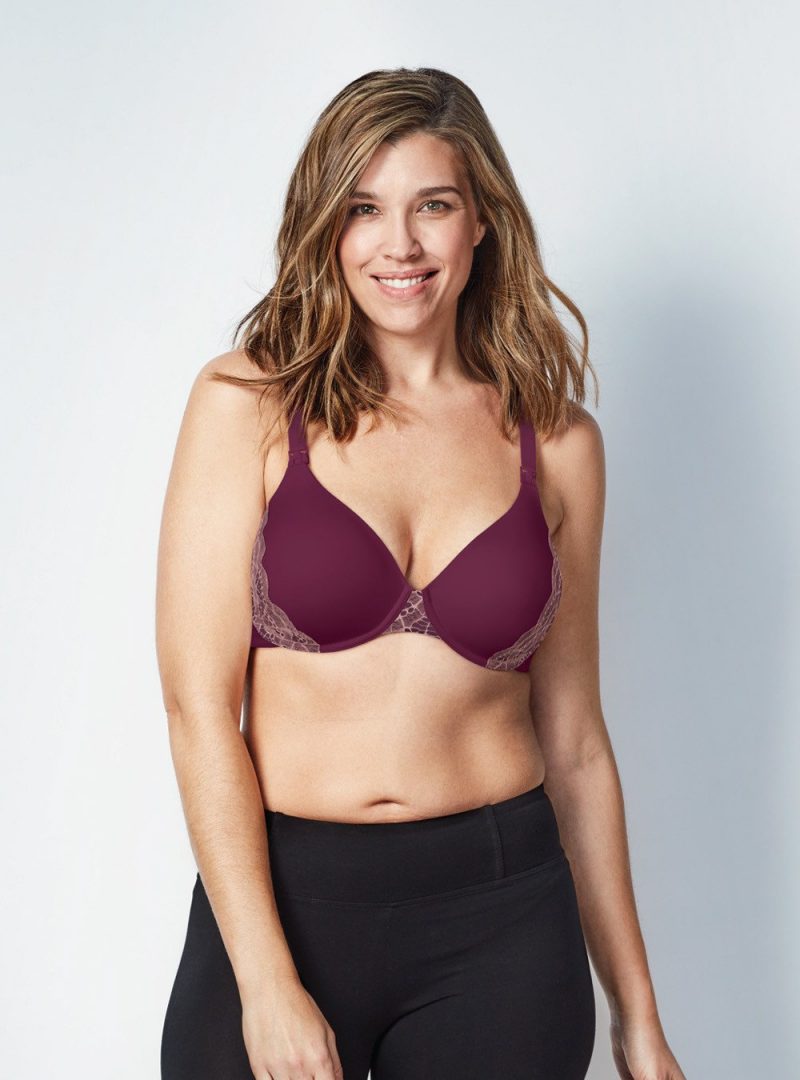 Bravado Designs Belle Underwire Nursing Bra in Amethyst – Who says you can't feel gorgeous when nursing? For Valentine's Day, pick up the Belle Underwire Nursing Bra in the Amethyst jewel tone and feel sexy but supported. The Belle Underwire Nursing Bra features luxe Petal-Soft™ fabric and a unique underwire. The flexible wire was designed to move with your body – forwards, backwards and sideways – so you can feel comfortable and confident while nursing. Specially made for the mom who simply loves to wear an underwire nursing bra for breastfeeding! (Psst: if you're buying for her, this bra pairs perfectly with the Clip and Pump™ Hands-Free Nursing Bra Accessory.)
Thank you to Cakest, LaVie Lactation Massager, Finn + Emma, Munch Mitt, Bamboobies, Bravado Designs and Pearhead for making this sponsored post possible.