Gugu Guru's editor in chief is a big fan of January Whole30's to reset for the year; when she came across the Happy Family Organic Superfoods Cookbook for Baby and Toddler, and saw that some of the recipes were Whole30 compliant, she knew she wanted to share the book and some Whole30 tips with all of you! Read on for a description of the Whole30, as well as tips for completing a Whole30 with a baby and toddler in tow.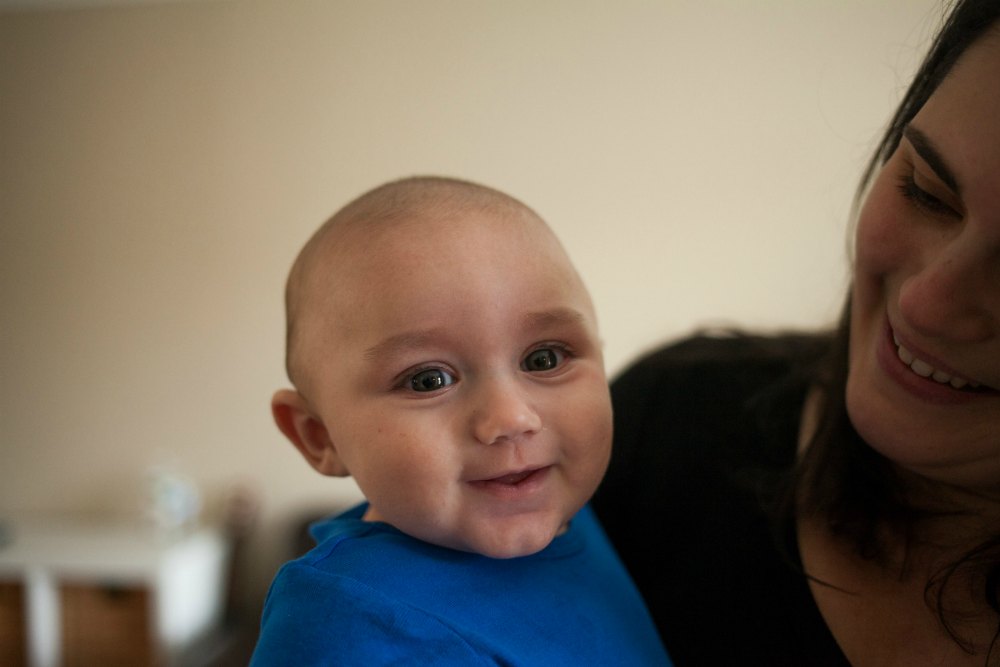 Doesn't every January feel like a total mental reset? Along with organizing my bank statements and computer files, I also gravitate towards doing a Whole30 program. What is this Whole30 that seems to be popping up everywhere now? Essentially, the Whole30 is a total reset of your awareness of food; by eliminating sugar, grains, alcohol, legumes, and dairy, you can give your body a chance to reset the system and see how these foods affect you mentally and physically. Initially, I started eating paleo and doing Whole30s back before I had kids, as I found that sticking to a paleo diet helped cure my lifelong cystic acne! However, I've stuck with it because I'm a huge fan, and I love that I can involve my kids in eating healthy too.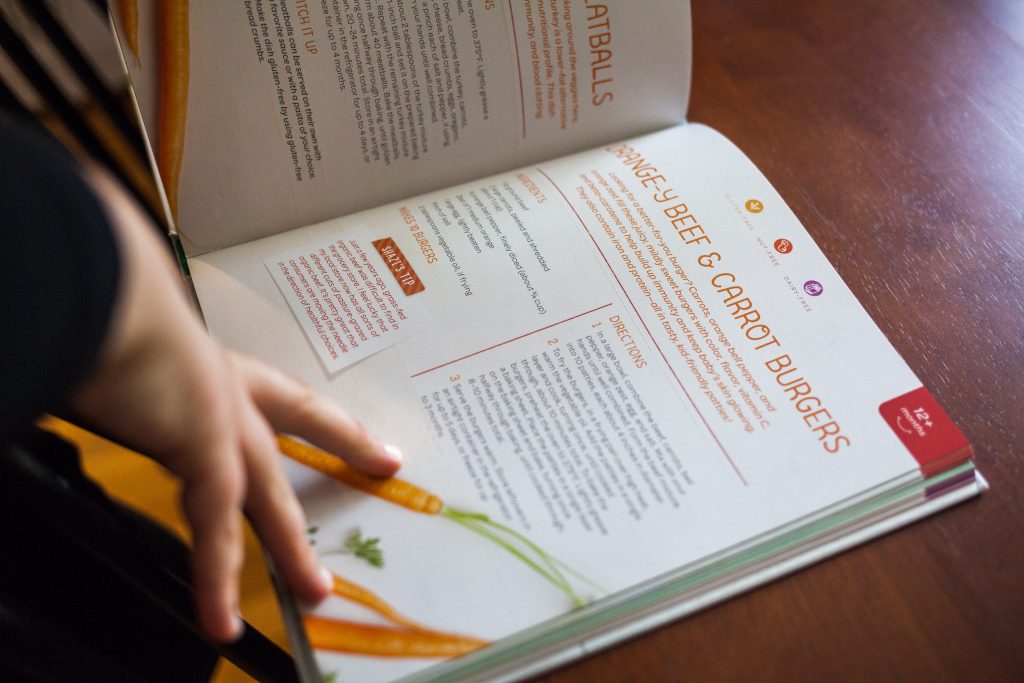 When I received the Happy Family cookbook, I was in awe – it is gorgeous! My three year old even came and read it with me; the colors are bold and bright, and I love that the recipes are kid-friendly, but also super sophisticated. A bunch of their recipes are paleo, and even Whole30 compliant, but two of them stuck out to me as sounding amazing. The Coconut Milk Chicken with Broccoli and Snow Peas (just sub out the vegetable oil for coconut oil!) on page 70, introduces children to a new palette with mint and basil, as well as providing healthy fats and veggies. I couldn't stop salivating over the recipe on page 77 for Orange-y Beef and Carrot Burgers (again, sub in another oil for the vegetable oil to make it Whole30 compliant). I love that these burgers have so many veggies and fruits high in vitamin C – perfect for a wintertime dinner! These meals, while created for children, would be wonderful for anyone, even at your most chic dinner party! Colorful, healthy, and completely full of flavor.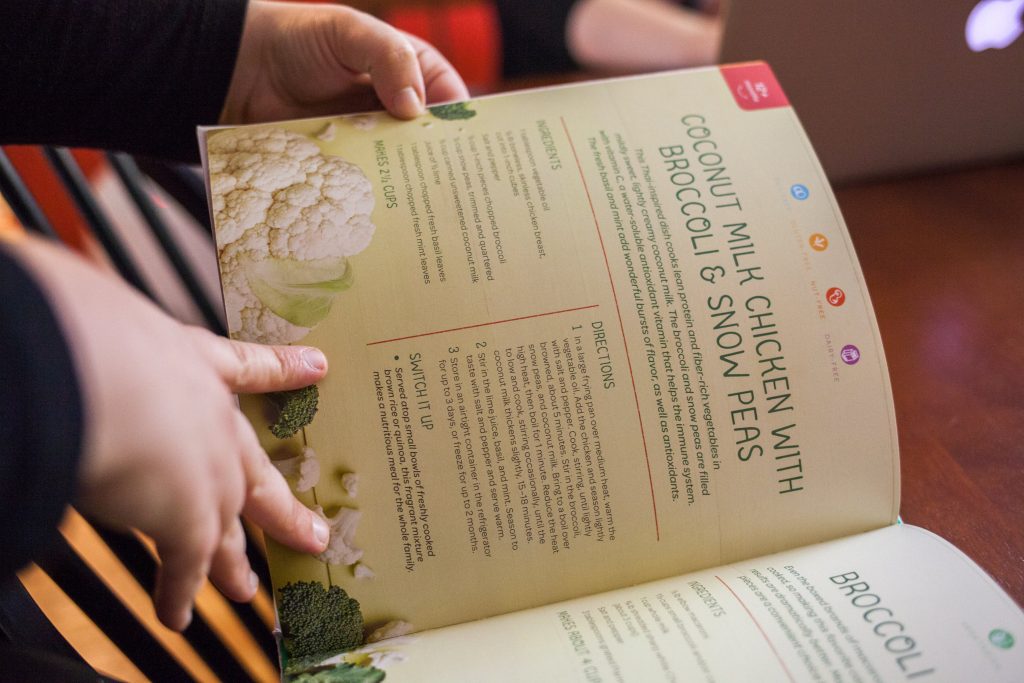 Doing a Whole30 with kids at home isn't always easy; there's lots of cooking and cleaning up, meal planning, and thinking about food. By resetting your system and not eating sugar, often times, you'll find yourself sleeping better at night…that is, unless you're a mother whose two kids wake up every hour (sleep, what was that again?) Luckily, you can still have your coffee in the morning; though dairy isn't allowed on the Whole30, we have a wonderful solution: Nutpods! I have to say, when a friend told me about these genius little pods, it was a total life changer. Did you know a lot of coffee creamers have added ingredients which aren't good for you? Nutpods are made from purified water, coconut cream, almonds, and natural flavors. They are totally Whole30 approved and delicious! They come in original, hazelnut, and french vanilla (I even cook with the original sometimes!). They surely perk up my coffee after a long night of not sleeping. It absolutely makes the Whole30 easier to have these on hand (we suggest adding them to your baby registry, as they're great even when you're not on the Whole30).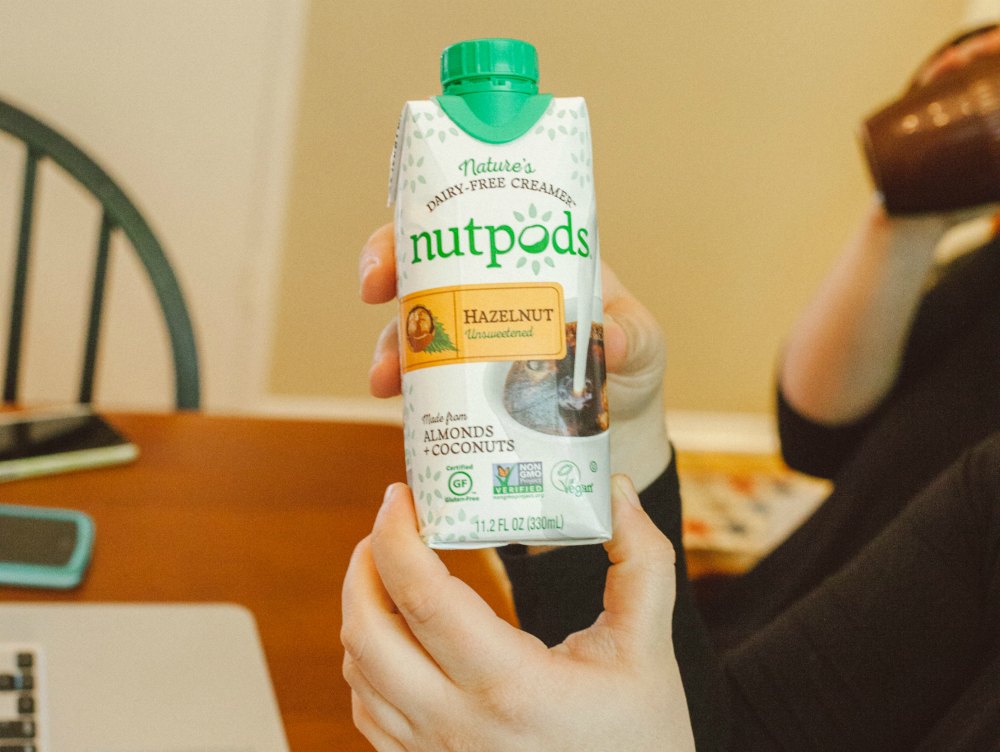 There are many amazing resources for staying strong during a Whole30 – especially for pregnant and breastfeeding moms! Healthy Mama happy baby is a Whole30 website dedicated to all of the women currently on the Whole30 whom are breastfeeding, pregnant or post-partum. Anyone else doing a Whole30 this month (or have you done one?) leave a comment and let us know!
All photos by Molly Leon Studios