Eco friendly products are commonly sought after on Gugu Guru, and parents are often asking us what our favorite organic, sustainable baby items are. We were so excited to work with celeb parents-to-be Parker Young and Stephanie Weber on their baby girl's registry. You might know dad-to-be Parker from the BravoTV series Imposters. Mama-to-be Stephanie is the founder and creative director of women's apparel company Satao's Keeper.  Satao's Keeper is fighting to keep elephants and rhinos safe from poachers and donates 10% of each purchase toward helping these endangered animals.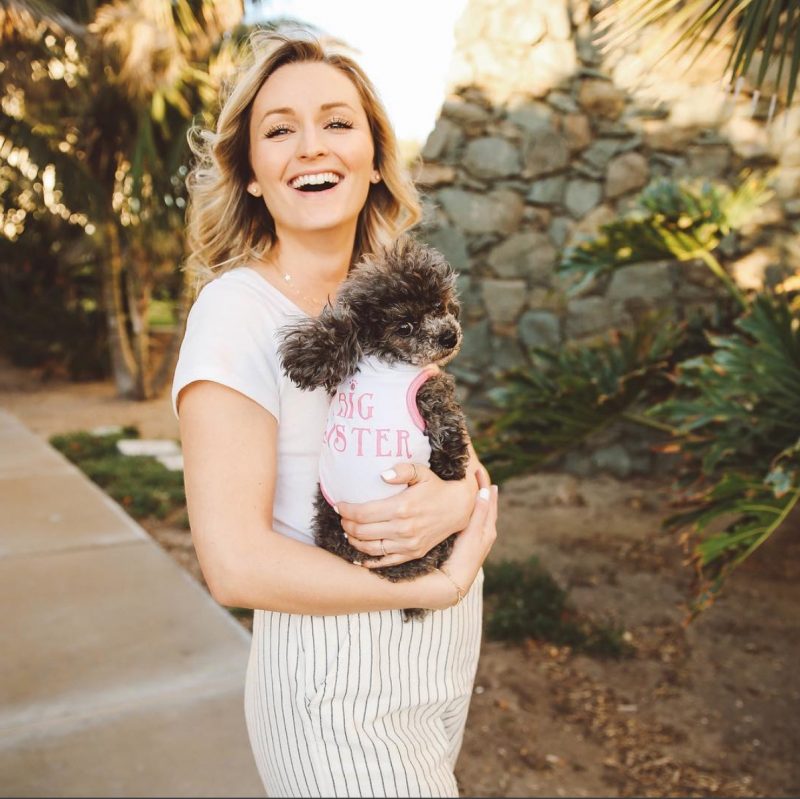 On the Gugu Guru baby registry quiz, we ask parents to rate the importance of organic on a scale of 1-5.   Parker and Stephanie rated organic a 5 out of 5 in terms of importance. Today, we're sharing just a few of our favorite eco friendly products that we added to their baby registry.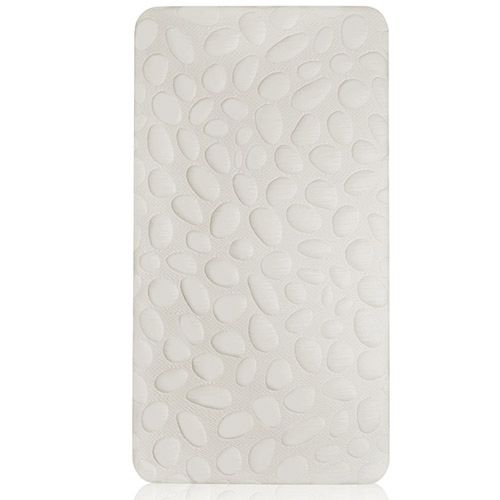 1. Eco Friendly Products Pick: Nook Pebble Lite Crib Mattress
The Nook Pebble Lite crib mattress is Nook's most eco friendly mattress. It's not only non-toxic and safe for baby but it is designed to for a better night's sleep. The removable cover on the Pebble is organic, designed for increased oxygen flow and machine washable. This mattress is not only safe and beautiful but it is super practical for new parents.
2. Eco Friendly Products Pick: Monica & Andy 
Monica & Andy makes clothing, blankets, burp clothes and bibs that are full of whimsical prints, stylish cuts and on-trend colors and they are all made with organic cottons and the finest materials. Whether new parents are looking for basics to build their layette, a first outfit to bring baby home or a great outfit for family pictures Monica & Andy has safe and stylish options. Not only will parents love the organic cotton, lead free and flame retardant free clothing but even baby will appreciate how soft and luxurious the fabrics feel.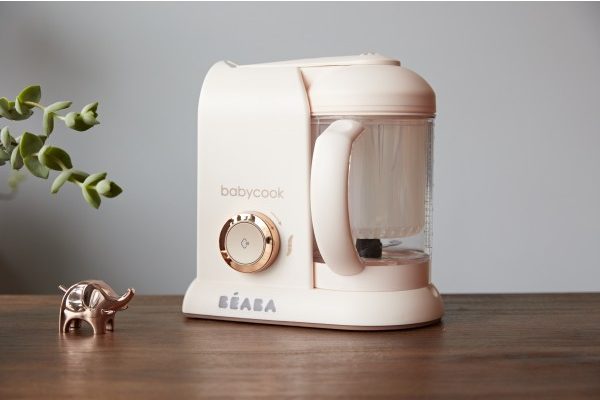 3. Eco Friendly Products Pick: Beaba Babycook 
The Beaba Babycook makes making organic, fresh foods without any additives for your baby's first foods a total breeze. The Babycook can take raw veggies, fruits, meats or fishes to steamed and pureed foods in less than 15 minutes. The steam heating system will lock in nutrients from the foods you are preparing so you can feel good about every bite you feed to baby. When your baby outgrows purees it doesn't mean they need to outgrow the Beaba. The Babycook is great for toddler smoothies or soups and sauces for the whole family.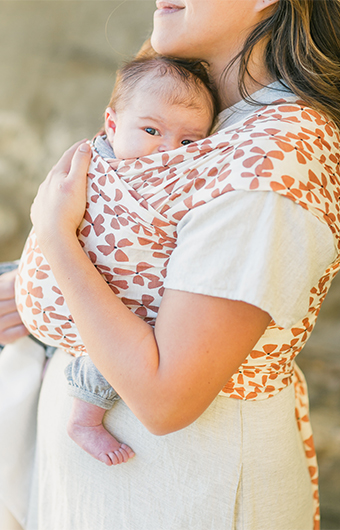 4. Eco Friendly Products Pick: Solly Baby Wrap 
A wrap can be an essential piece of baby gear for new parents because it can keep baby close, help to decrease infant crying and allow parents to be hands free. With the Solly Baby Wrap, parents can not only benefit from that closeness but they can feel good about their purchase of a product that is made in the US and dyed with environmentally friendly dyes. Solly Baby Wraps offer a variety of stylish designs and are made with a super silky, soft fabric that comes from the pulp of beechwood trees.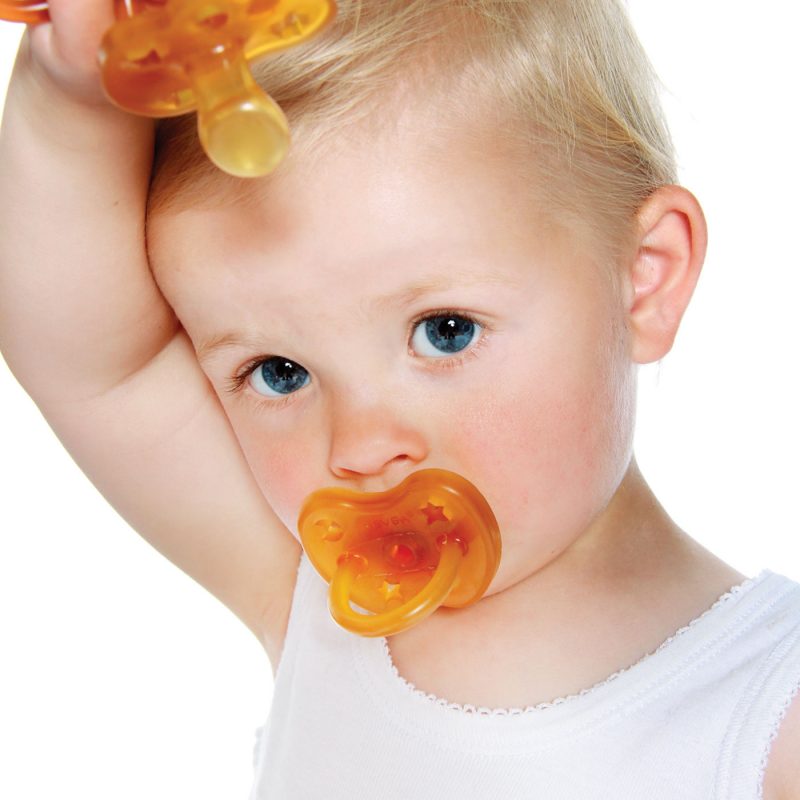 5. Eco Friendly Products Pick: Hevea Pacifier
Hevea pacifiers are made from 100% natural rubber latex that are not only safe for baby but safe for the planet. These pacifiers have no PVC, BPA, phthalates or artificial colors and are made with a solid design to decrease bacteria. The teats on Hevea pacifiers are ventilated making it easier for baby suck and gentler on their teeth. Hevea even wants to help you decrease waste by offering a discount on future products if you participate in their upcycling program for used pacifiers.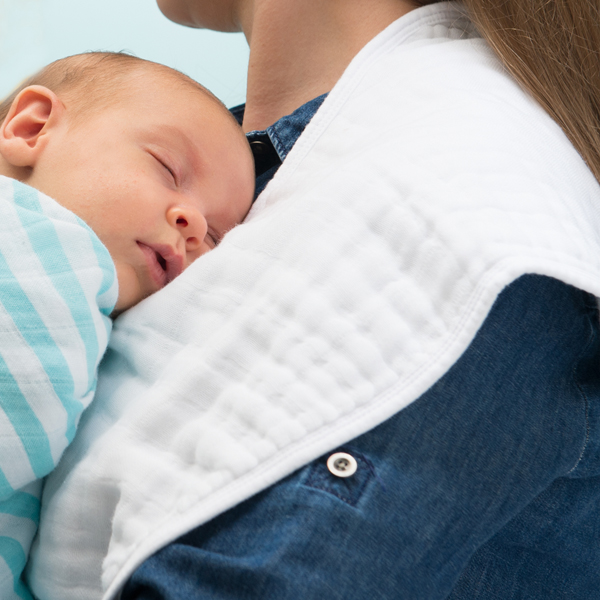 6. Eco Friendly Products Pick: Green Sprouts 3-Piece Muslin Burpcloths
Green Sprouts Muslin Burp Cloths are made from 100% organic cotton muslin. These burp clothes start out soft and the four absorbent layers get softer with each wash. The Green Sprouts Muslin Burp Cloths come pre-washed and ready to be used and are made without the use of formaldehyde or toxic dyes. These over-sized birth cloths will keep baby dry and you will feel comfortable wiping their face and neck with the hypo allergenic, organic material.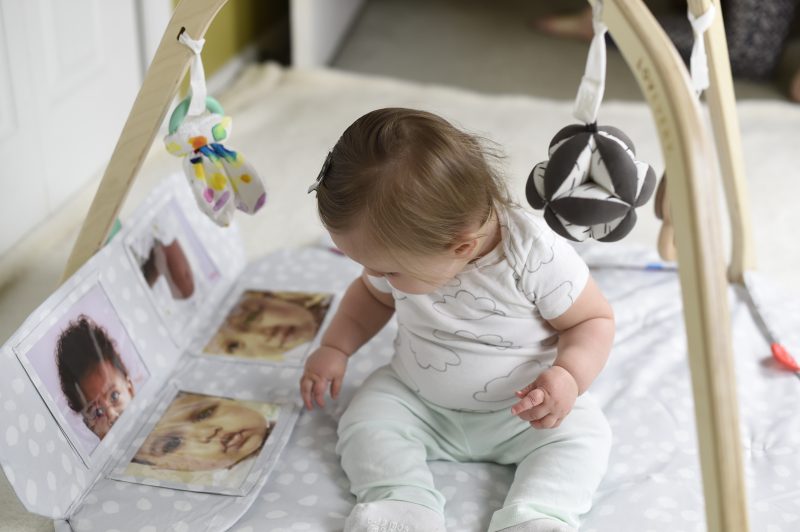 7. Eco Friendly Products Pick: The Play Gym from Lovevery
When it comes to eco friendly products for your baby registry, it's hard to get more eco friendly than the absolutely gorgeous developmental Play Gym from Lovevery. Where do we start?  Its sustainably-sourced wood legs (and wooden batting ring) have water-based non-toxic finishes and the play mat is made with machine-washable polyester materials batch tested to be non-toxic and baby safe. As far as the other accessories, the Learning Cards are printed with soy ink the High Contrast Montessori Ball and teether are both 100% Organic Cotton, plus all the plastic and silicone components are manufactured without BPA and phthalates. Check out our video on The Play Gym here.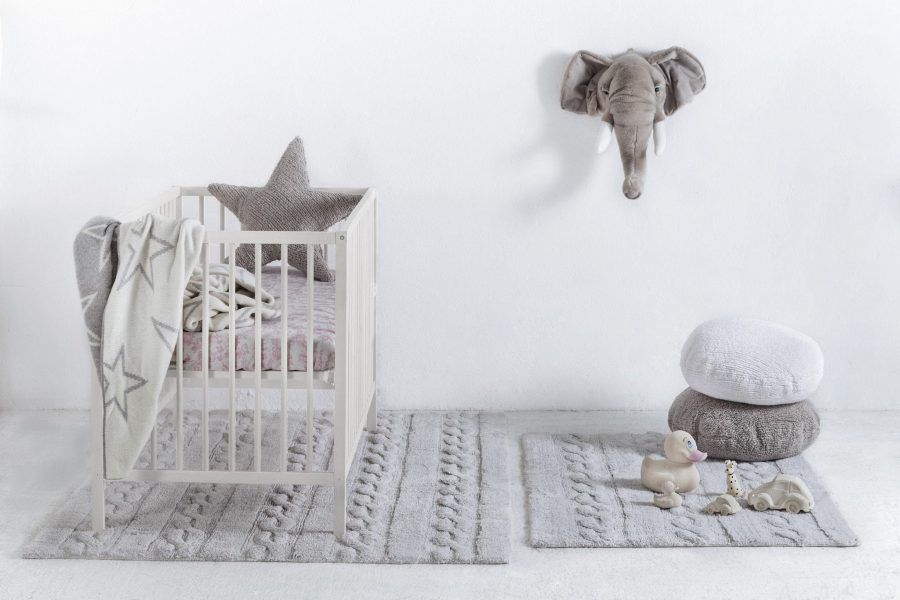 8. Eco Friendly Products Pick: Lorena Canals
Straight from Spain, Lorena Canals offers non-toxic, machine washable rugs that are truly delicious on the eyes. Already a favorite, staple brand of European mothers and fathers, each Lorena Canals rug is carefully handmade from 100% cotton, safe for any baby's room. The dyes used are also non-toxic, which is critical when you consider you'll be laying your infant on the rug for tummy-time and as they grow they'll be crawling around everywhere. The rugs are of the utmost softness, making it comfortable for parents to sit on the floor and little feet to jump and dance.
About the author:
Julie McCaffrey is a proud mommy to 3 kids, including one set of twins and owns BabyNav Baby Planners where she offers personalized consultation to new and expecting parents across the U.S.. She is a sought after modern baby gear expert, has been featured in Pregnancy and Newborn magazine, Fit Pregnancy, US News and World Report,  and loves to help moms and dads navigate everything from baby gear to creating their registry to preparing for multiples and  getting back to work.