Family RV trips are increasingly popular right now due to travel restrictions around the world. However, if you have an infant and you've never traveled in an RV or camper before – you probably have lots of questions about how to select an RV and what you'll need to ensure your family is comfortable. Don't worry – we have you covered!  We are so excited to be teaming up with two experts for this piece on family RV travel with your babe: RVshare and RV mama & travel blogger Shannan Panganiban. And, as a bonus, we're including some of the jaw-droppingly gorgeous RVs available from our friends at RVShare.

Family RV trips or even extended living is totally possible with a little one! In fact, taking an infant in an RV or camper is a great time to do so, because with all the amazing products for small spaces available now, you or your baby won't ever have to feel uncomfortable while on the road. RV travel is also an affordable and unique experience that will give your whole family memories of a lifetime!
Here are some of my best tips for family RV tripping with babies:
When it comes to gear and baby products, always think about any additions to the space before bringing something new in. Does this product fit your space well? Does it serve multiple purposes? In a small space like an RV, making sure that everything is a necessity and can transform to your area is huge.
Have a mindset of "I get to travel!" versus "I can't have this." AKA have an attitude of gratitude. Living and traveling tiny – for however long you decide to do so – is an awesome experience and instead of focusing on what won't work in your family RV space, changing your mindset to be "I GET to take this adventure" can really help remind you why you are doing this and the incredible memories that will come with it.
Get a comfortable car seat for your baby! With all the time that you will be spending driving, having a car seat that is cozy and comfortable for baby will make everyone's life just that much easier. Remember: if you are traveling in a tow behind camper, then the family will be in your towing vehicle just like any drive. Also, if in a motorhome, the car seat can NEVER be in a front seat. Most RV's have seats with latches to secure a car seat in the back.
Make sure that there are no loose objects when you travel. For everyone's safety, but especially for the safety of your baby, make sure that there is nothing that could be a projectile when you are on the road. This is one of the most important steps – securing your family RV for travel – to ensure safety along the way.
Use a white noise machine.  You are in a small space & you will get to hear just about every sound in your RV. Turning on a white noise machine for baby while they sleep will help drown out the sounds from the rest of the camper. Living and traveling in an RV is unique, but you can keep a schedule just like you normally would. Most RV's have a door to the bedroom or a curtain of some kind. Dividing the space and creating a bed time routine as normal can help babies feel comfortable and secure in order to fall asleep just as they would in their own room at home.
Choose campsites wisely! Finding places that are family friendly and rated for a safe environment are important factors to look into when choosing new family RV destinations to camp at safely.
And what about baby must-have products for family RV travel?
Your Family RV Travel Frequently Asked Questions Answered by RVShare
What's the biggest mistake first-time RV renters make?
The most important thing a first time RVer can do is get a thorough walk-through of the unit from the owner. Things like operating the generator, electrical hookups and dumping the water tanks are all crucial to using the RV, and need to be done properly. A common rookie mistake is not knowing how to operate the awning if the RV you're staying in has one. Even things that seem simple might be a little tricky, and it's important to read any manuals provided by the owner carefully, and ask as many questions as you have.
What kind of RV should I rent? What are the types and differences between them? How much room will I need for a family of four?
You do not need a special driver's license to drive an RV. The two biggest things to consider when choosing an RV is whether you want to tow or drive it and how many people will be sleeping inside. If you prefer to drive it, you need to decide your comfort level, we compare mid-sized options to driving a truck, and large options to driving a bus. If you want to tow, you need to make sure your tow vehicle can accommodate the trailer. Finally, consider the amenities that are important to you. You can find full functioning kitchens and bathrooms, a fun outdoor space, or a unit that allows pets.
You'll be surprised how comfortable a family of four can fit into even the smaller RVs! Many RVs have creative layouts that optimize space and comfort. This typically includes bunk beds for kids and slide-outs for the kitchen and living room spaces. Each family is unique, but Class C's are a great place to begin your search for a family of four.
Can I give my rental a test-drive? Or have a look first?
Yes, you'll be able to spend time with the owner before you drive off in the RV. Most owners will go on a test-drive with you, as well as walk you through electrical and water hook-ups to make sure you are comfortable with everything. They are also very helpful with answering any questions that come up once you hit the road.
I realize the cost varies with style and size, but what can I expect to pay on average, per night?
Yes, it does vary. The average rental is about $150 including all fees and taxes.
Besides a per night fee, are there other costs to consider?
Yes, there are other fees to consider. However, since each RV rentals on RVshare are independently owned, fees can vary and are at the owner's discretion. Potential fees can be for cleaning, dumping waste and used water, insurance, or other service charges. The owners can optionally charge for excess mileage and excess generator usage. All charges will be listed out on your quote prior to booking.
Are kitchen supplies, bedding, grills included? Can you bring your own or rent from the RV rental company? Are these usually included in RVShare rentals?
Included amenities also can vary between listings, but you will typically find all that you'll need for your trip, including kitchen supplies and linens are provided. We always recommend checking with the RV owner prior to booking to see what is included if it does not say in the listing.
What other amenities might be available?
Listings on RVshare also include options for deliverable and stationary RVs. For delivery, the RV can either be delivered to the final destination, meaning no driving for the renter, or the owner can meet somewhere along the renter's journey.
For stationary rentals, the RV is already parked, set up, and ready to go. This means no driving for the renter, as the RV is typically parked permanently at a campsite or on the owner's property.
There are also options to instantly book, too. You don't have to wait 24-48 hours for the owner to confirm.
Gas mileage: what's the average?
Gas mileage varies on the type of RV. You can expect about 6-8 mpg with a large Class A, 18-25 mpg for a Class B, 8-13 mpg for a Class C, and 10-18 mpg for a fifth wheel travel trailer.
What about insurance: is it included? Will I have to purchase extra? What's your recommendation?
Standard insurance coverage will be automatically included in the quote when booking an RV that is covered by RVshare Rental Insurance. Standard coverage includes up to $200,000 in comprehensive and collision coverage, as well as free 24/7 roadside assistance. Renters have the opportunity to pay for upgraded coverage at the time of booking.
I'm worried about driving and parking an RV. Any advice?
That's understandable – a lot of people are nervous to drive an RV at first! But most RVs are not much different than driving a large truck. Keep in mind these tips when driving and parking your RV:
Familiarize yourself with controls before driving
Start slow and allow yourself to get used to the new perspective. You're probably not used to sitting up that high!
Re-calibrate your brakes and turns
When in doubt, stop and get out to check your surroundings
What happens if I breakdown? Should I buy an extra roadside assistance policy?
Every RV rented through RVshare includes 24/7 emergency roadside assistance. This includes services for: towing service, tire service, emergency supply delivery, battery service, lockout service, and extraction and winching service.
Planning: how much should I plan out my trip? Should I make reservations in advance?
It's appealing to hop in an RV and see where you end up, but we definitely recommend making reservations in advance, especially if you're new to RVing. And actually, in the current climate, that is pretty much required by campgrounds across the country. Having reservations planned ahead of time also takes stress out of needing to find somewhere to park at the end of the day. Along this same line, we'd recommend making sure you get checked into your site before dusk, that way you're not rushing to get the RV set up when it gets dark.
Will most campgrounds be able to handle my RV?
Yes, most campgrounds have sites specifically for RVs. These sites tend to include electrical and water hookups.
Any other tips you'd offer first-timers?
While we just shared some of our favorite planning tips, I'd also say to keep an open mind! You never know what can come up in your journey, from weather changes to construction. So do your best to have some flexibility with your planning and don't let any speed bumps (pun intended!) ruin your vacation!
Check out these family RV rentals that we love from RVShare. All of these RVs sleep at least a family of four and are insanely stylish!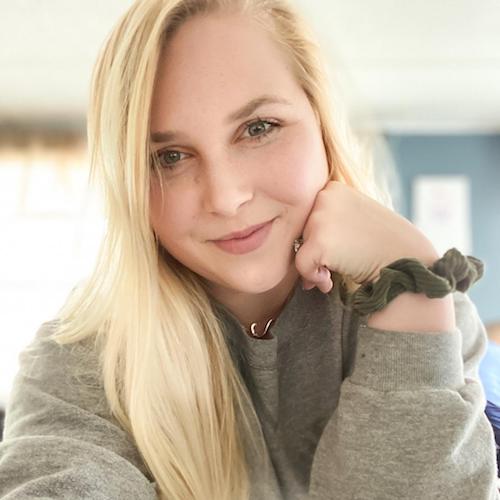 About Shannan Panganiban
Shannan is the author of the blog Faithfully Beautiful – a space to inspire the love and adventure of traveling with kids as well as simplifying and creating a happier mom life. As a mama of 3 little boys, Shannan shares her journey of creating a life she loves and encourages other mothers to find their passion and live it well. Learn more at
https://faithfullybeautiful.com
and follow Shannon on Instagram at
@faithfullyshannan

About RVshare
RVshare is the first and largest peer-to-peer RV rental marketplace. With more than 100,000 vehicles available, RVshare's diverse inventory ranges from affordable travel trailers to luxury motorhomes and can accommodate any outdoor adventure, whether it's a weekend of camping or a cross-country tour of national parks. If a renter wants the comforts of home while getting up close and personal with the beautiful world around them, an RV rental is the best place to start. With thousands of satisfied customers and a broad inventory ranging from travel trailers to luxury motorhomes, we have the perfect RV for any vacation, tailgate, or temporary lodging needs.
In addition to offering a unique travel experience, RVshare provides RV owners in North America the opportunity to turn their RV into a second income. We're here to bring RV renters and RV owners together. RVshare allows for RV owners to generate revenue on an otherwise unused vehicle. Most RVs are used only 2 weeks out of the year.
Renter Benefits
RVshare offers a worry free rental guarantee that offers payment and fraud protection, 24-hour customer service and roadside assistance
Wide-ranging Inventory: From affordable pop-ups to luxury motorhomes
Largest RV Rental Marketplace: 60,000 five star reviews from happy customers
Safest And Most Trusted: 24/7 Emergency roadside assistance on every booking
Pet-friendly options
Delivery and stationary options
One-way rentals available
Comprehensive Nationwide Protection: RVshare Rental Insurance covers both domestic and international renters and provides collision and comprehensive coverage
Learn more at https://rvshare.com