This week we are so excited to be featuring amazing products perfect for a foodie baby. Today we're highlighting an ideal first food (and beyond) for your little one with Plum Organics!

One of the most exciting parts of new parenthood is when baby tries solid food for the first time; however, there are always so many questions surrounding the moment, especially, what is baby going to try as their very first solid food?! Luckily, Plum Organics has one mission in mind: to help you feed your little one organic, delicious, and nutritious food from the very beginning and beyond. As Plum Organics says, "From pregnancy on through the first two years, food helps spark baby's growth, eating preferences and overall development." Which is why their philosophy is to use organic, non-GMO, whole and simple ingredients whenever possible.
If you're looking for a foodie find for baby, Plum Organics is sure to have something to spark baby's taste buds. For young babies, 4 months and up, Plum Organics offers their "Just Veggies" and "Just Fruits" line of food pouches. The Just Veggies line is a stage 1 baby food line of vegetable blends, perfect for introducing solids or first foods to your budding eater. Even more wonderful, some of the blends are accented with a hint of mild herb or spice to introduce flavor to help develop baby's palate. The Just Fruits line is also a stage 1 baby food line of fruit blends that are perfect for introducing solids or first foods to your little one. Using only organic ingredients, the blends are in a convenient, resealable pouch that's perfect for flexible portions.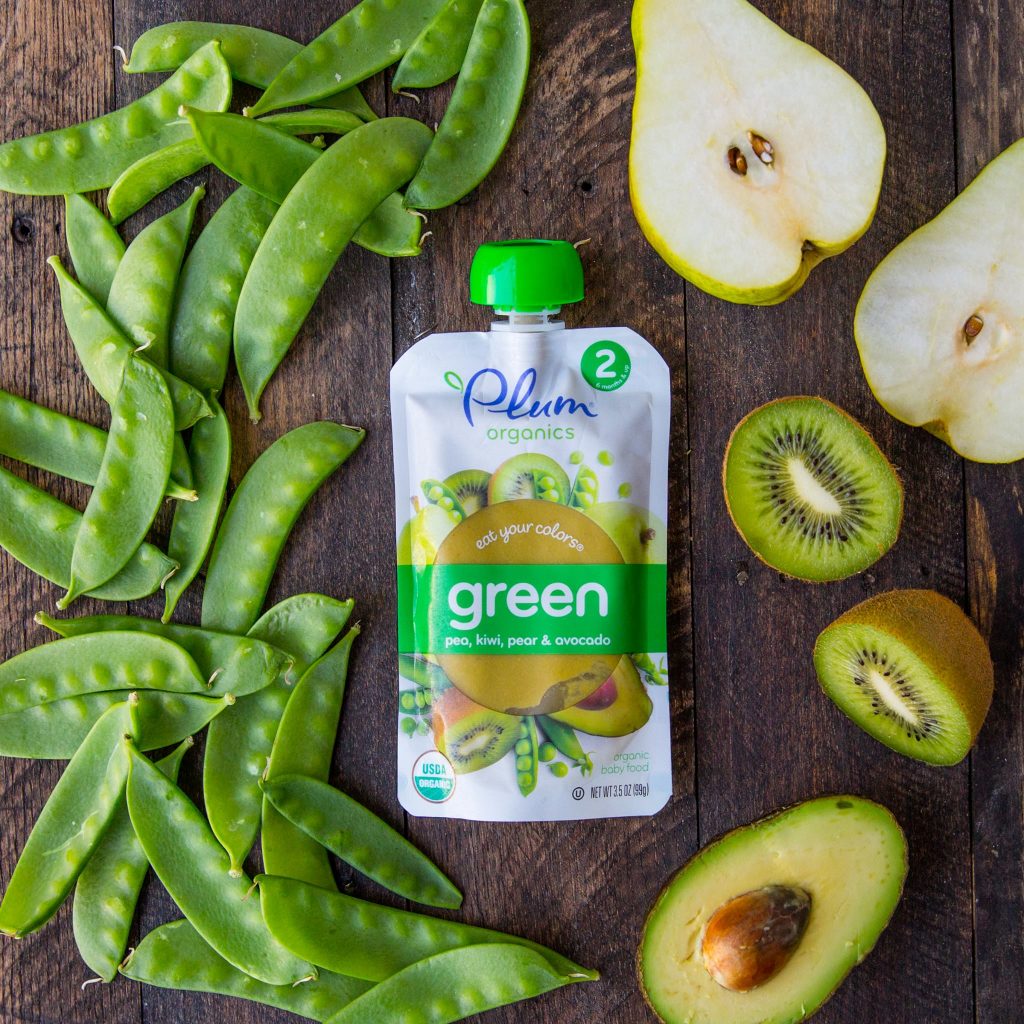 We're big fans of the Eat Your Colors line of pouches, whose aim is to help little ones fully experience food with all their senses. With mixes such as red – beet, apple & red bell pepper, orange – peach, pumpkin, carrot & cinnamon, yellow – mango, yellow zucchini, corn & turmeric, and white – apple, cauliflower & leek, you are sure to introduce your baby to a rainbow of wonderful colors and flavors. For babies 6 months and up, they offer the Grow Well line, which are stage 2 purees that harness the nutrition of real ingredients to help support baby. Each puree blend focuses on bolstering DHA levels, tummy, muscle, and bone. The Second Blends line for 6 months and up is a Stage 2 baby food line with blends of fruit and veggies that are perfect for exposing your little foodie to unique flavors and colors. Using only organic ingredients, the blends are in a convenient, resealable pouch that's perfect for flexible portions. Plus, they sound…amazing! Who wouldn't want to eat roasted pumpkin and coconut rice or lentils and roasted squash with apricot? Delicious!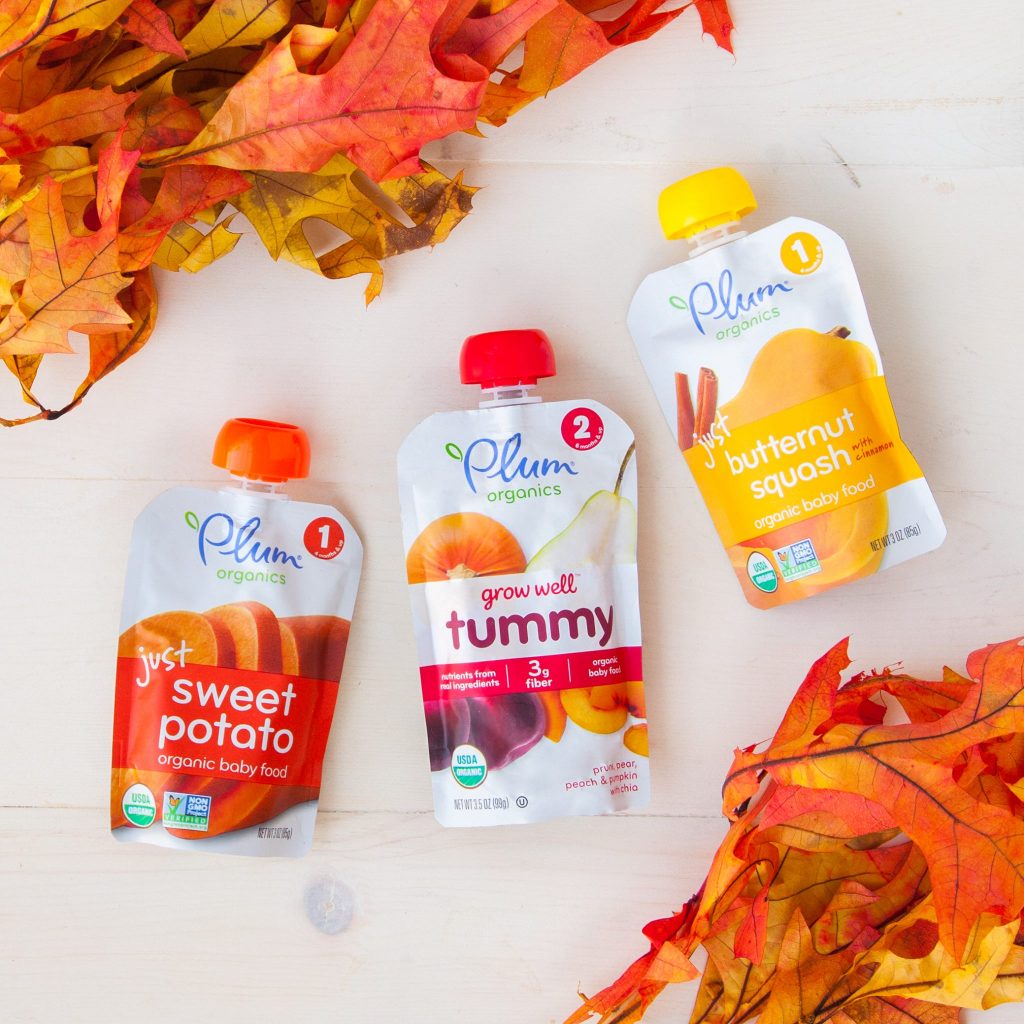 For snack time and travel time, Plum Organics has their Super Puffs for baby. Super Puffs are a colorful line of bite-sized, nutritious puffed snacks, are made with whole grains and organic veggies and fruit. Packed with 14 essential vitamins and minerals, Super Puffs delight tiny taste buds with a rainbow of nutritional goodness. And, for a little teether (and a great on-the-go snack), check out Plum Organics' Little Yums, a line of baby teething wafers made with whole grain buckwheat and real fruit & veggies, is the perfect first snack for little teethers. The wafer easily dissolves, encourages self-feeding for teething babies, and is made with unique fruit and vegetable combinations to delight tiny taste buds. With so many food options, your little one is sure to be exposed to amazing new flavors and tastes in their food pouches and snacks from Plum Organics.
You can find more about Plum Organics on their website, Facebook, Instagram, and Twitter.