This week we are so excited to be featuring amazing products perfect for a foodie baby. Today we're featuring the perfect way to feed baby, in the 4moms high chair – a revolutionary take on a classic baby product for your home.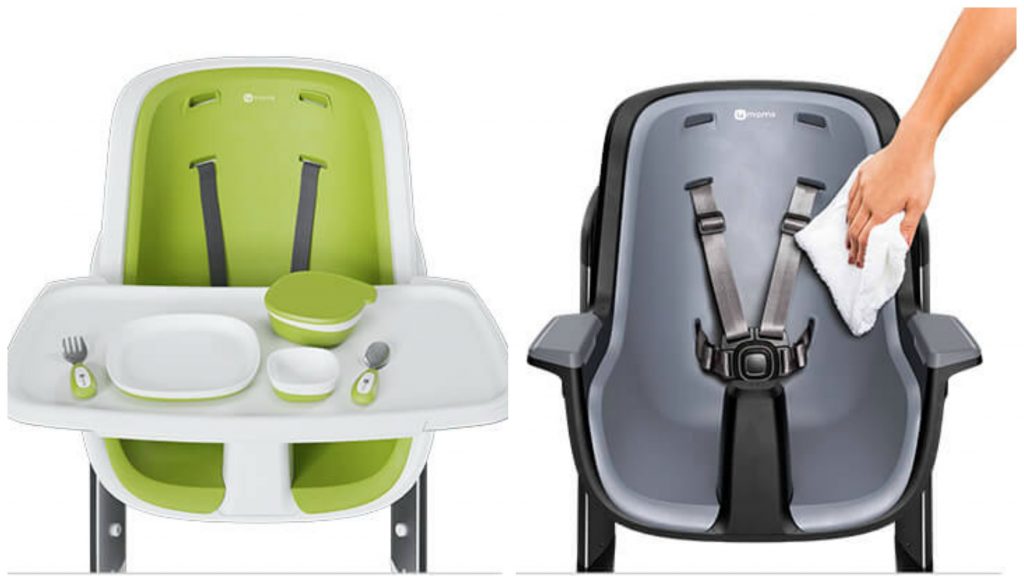 4moms, known for their innovative designs and products geared toward making parenting easier, have hit the nail on the head yet again with this revolutionary high chair. High chairs are notorious for being hard to get baby in and out of, and especially hard to keep clean! Never mind the mess that baby makes when they throw their bowl of oatmeal on the floor, right? 4moms high chair solves all of these problems and more.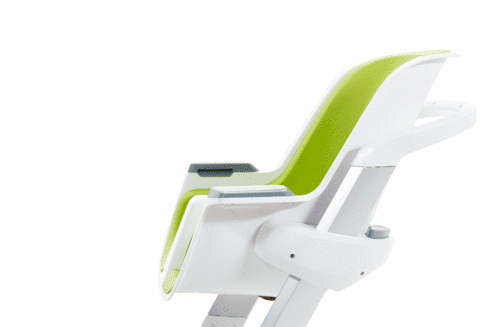 4moms realized that traditional high chair trays are tricky – you have to line up the rails and coordinate the latches to attach them. They created a high chair which uses magnetic latches to make it easy to attach the tray to the seat; just pull up the tray, and you can easily get baby in and out, or clean the chair. The top of the tray is also magnetic, which goes perfectly with their compatible bowls and plates with magnets on the bottom. No longer can baby ditch a bowl across the room, but the 4moms high chair tray will hold tight the compatible bowls and plates, making mealtime a whole lot more peaceful.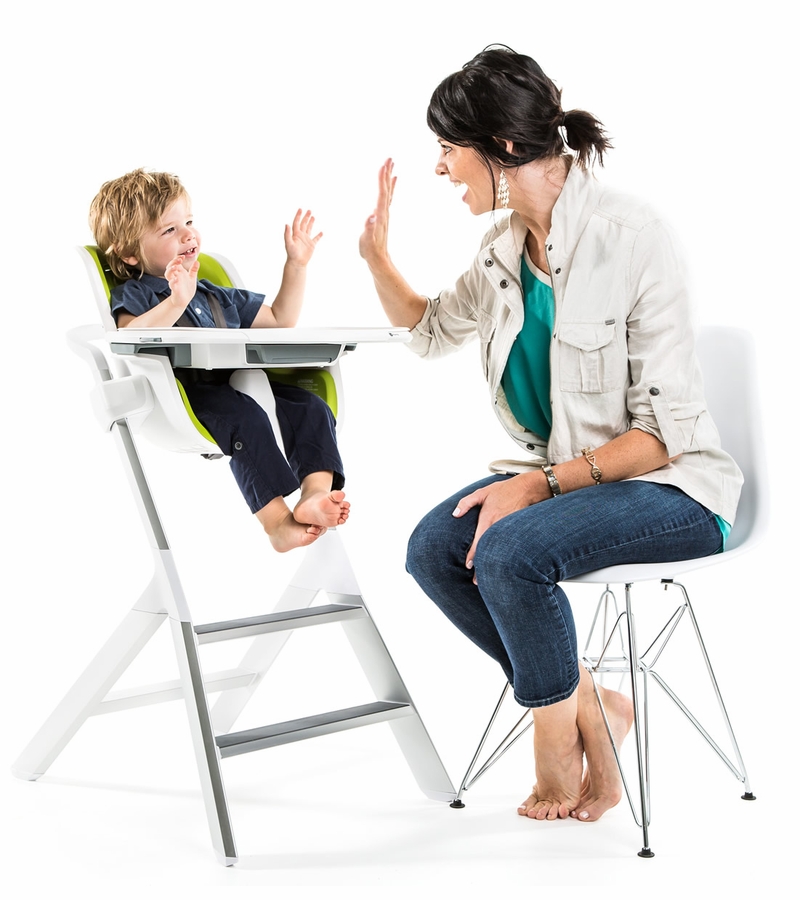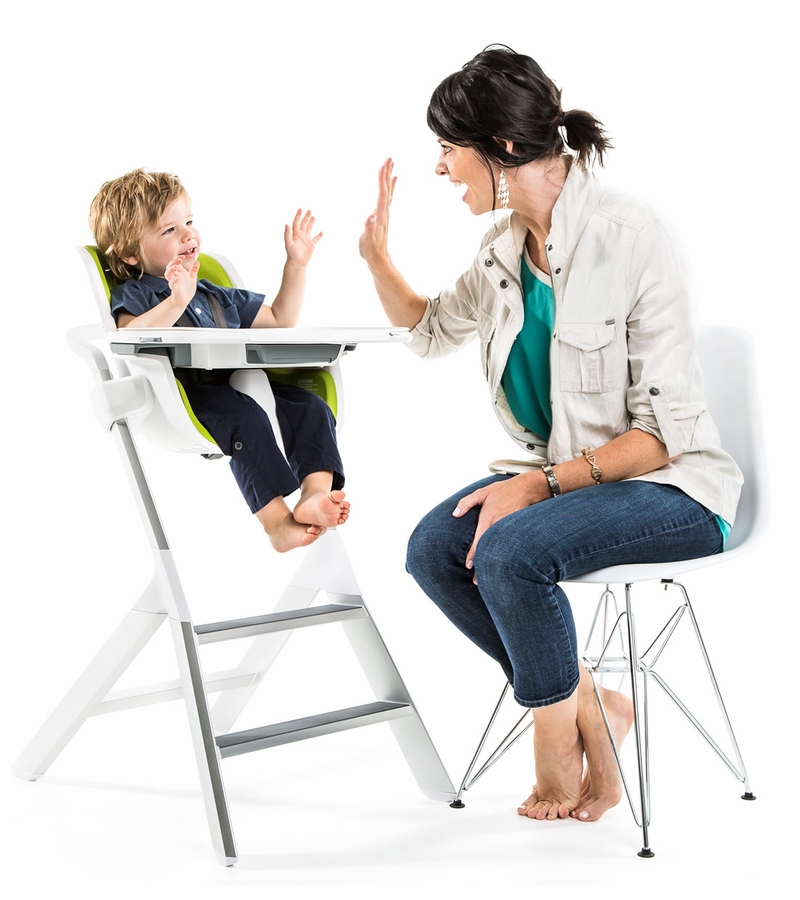 The highchair can be moved to three different heights, and three different tray positions, perfect for a quickly growing baby. The top tray is removable and can be washed in the dishwasher, making for easy clean up. Plus, the comfy foam seat is able to be easily wiped down, so no muss or fuss with high chair covers or dirty seats any longer. The high chair comes with one large bowl (and lid), so you can see the magnetic tray work its magic!