When it comes to style, it's often said that our baby will be dressed to the nines, and we'll be wearing three-day old pajamas – no longer, mamas, no longer! We are here to help with this super trendy and fun fashion gift guide for moms. Not only are all these pieces affordable, fashion-forward and stylish, but they're super utilitarian too, because we know what it's like to be a busy mom!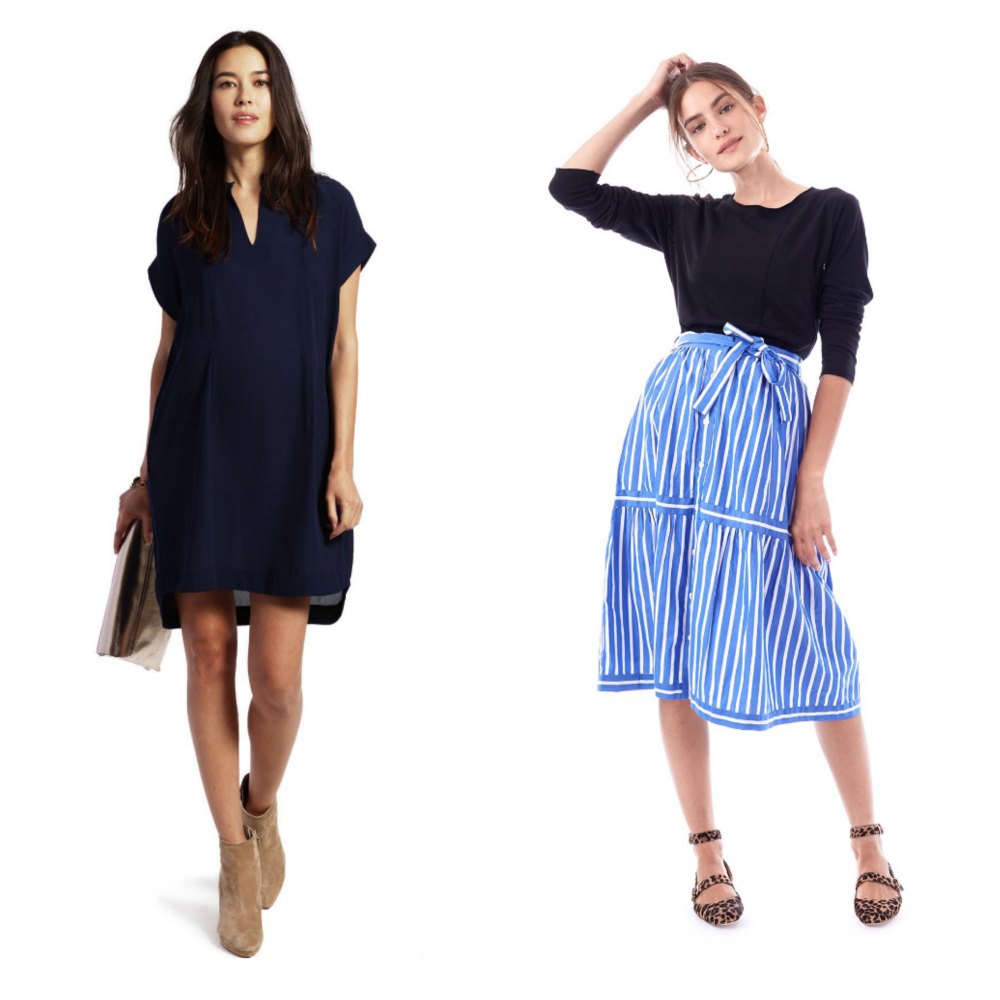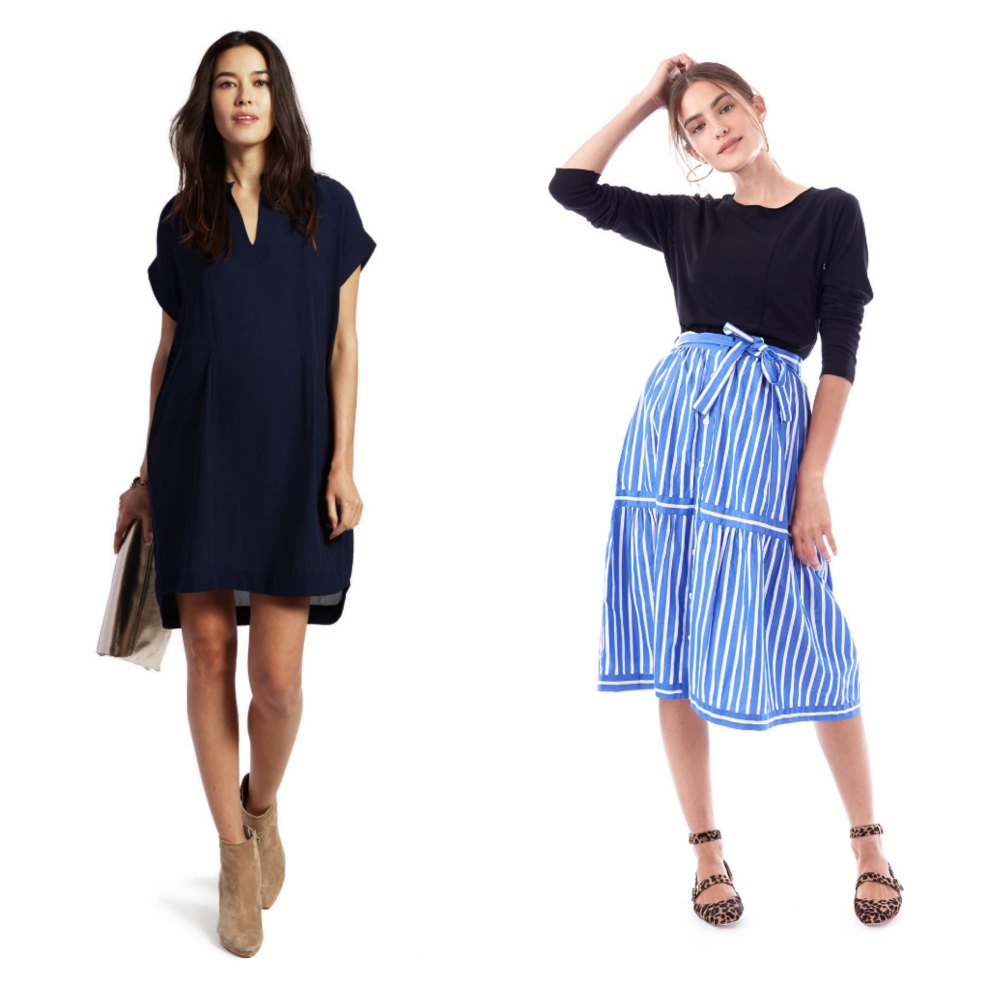 Loyal Hana:
 If you're looking for cool mom style, Loyal Hana is always our go-to pick! Loyal Hana was created to give back to the expecting and nursing moms who give so much to the little ones in their lives. Mothers become so selfless when they have their babies, so much time and energy gets put into your newborn. Loyal Hana is a great  gift for Mamas, it reminds them to take a minute for themselves. To get dressed up in the morning in clothes that are comfortable, functional and feel good.  It's important to remember to give to yourself too, not just your baby. With discreetly hidden zipper openings, soft, machine-friendly fabrics and chic silhouettes, every piece of our maternity and nursing wear collection was designed with her and us in mind. One of our favorite dresses for all mom styles, the
Cybelle in Navy
, is a pocketed nursing and maternity shirtdress; the Cybelle Dress has deep side pockets and flattering side seams that conceal zippered openings for fast access and convenience. We're also huge fans of the
Christy Top
– it can be dressed up or down and is a basic must have Fall fashion staple! 
Also: use code GuguGuru25  at check out for 25% off your order.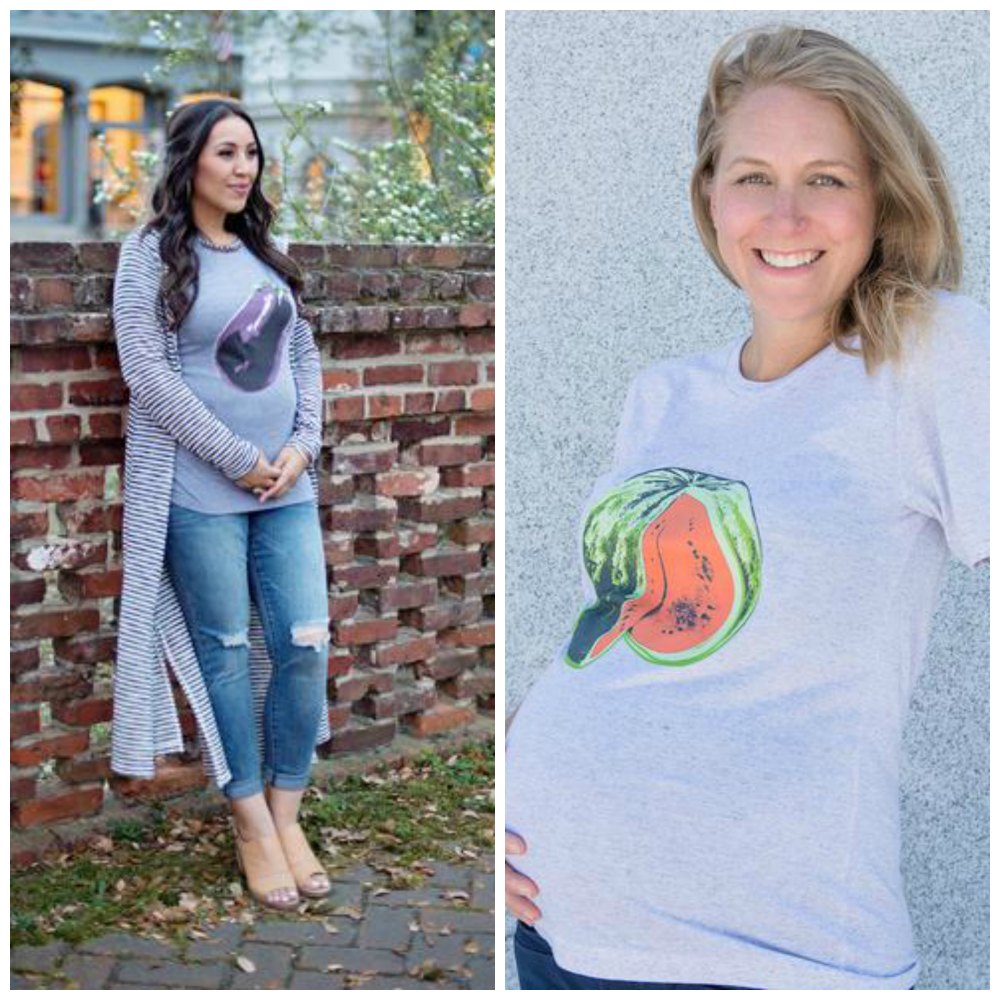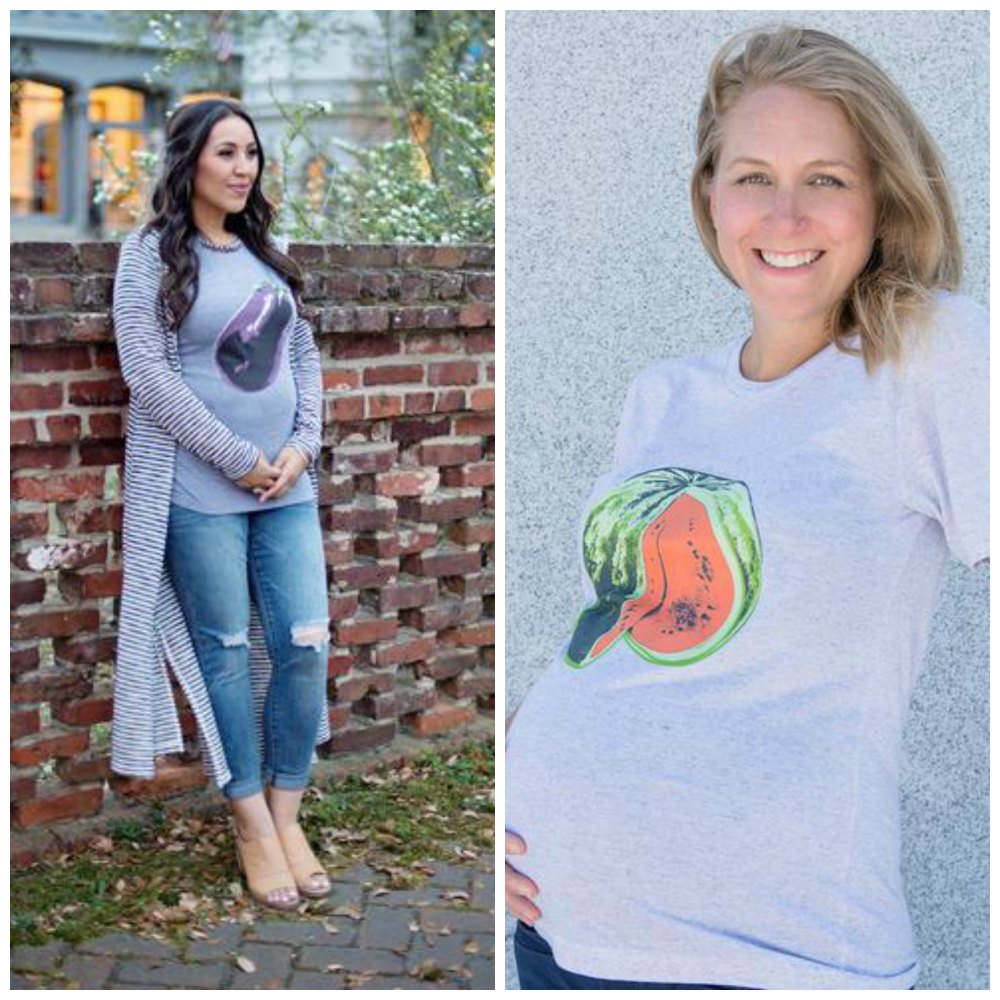 Produce Tees:
We are so excited to introduce you to Produce Tees – how cute are these? Pregnant ladies need comfort, and clothes that make them feel great. Produce Tees has created soft, comfy t-shirts, designed to celebrate your growing bump, with fruits and veggies to match the size of baby at every stage. Their artwork is 
original and inspired.
 Their designs are subtle and stylish so they won't be relegated to PJs. Their shirts are unisex, stretchy, and super long – so they'll grow with you for 9 months but can also be worn forever. We love that they can be bought in adorable sets or as single shirts – these make a perfect baby shower gift for a new mama too! Check out their
1-2-3 Trimester Set
as a subtle and stylish way to celebrate each stage of the bump with original fruit & veggie designs that match baby's size. Good things come in gorgeous packages – their custom berry box was born ready to be gifted. Mama can use it as a keepsake to store sonograms and momentos! What's more versatile than a cute, comfy tee? Wear them all season under a fitted jacket for easy bump style. We also love their
Mommy+Me Watermelon Set – could it get any cuter than that
? We think not!
Use code GUGUGURU for 20% off!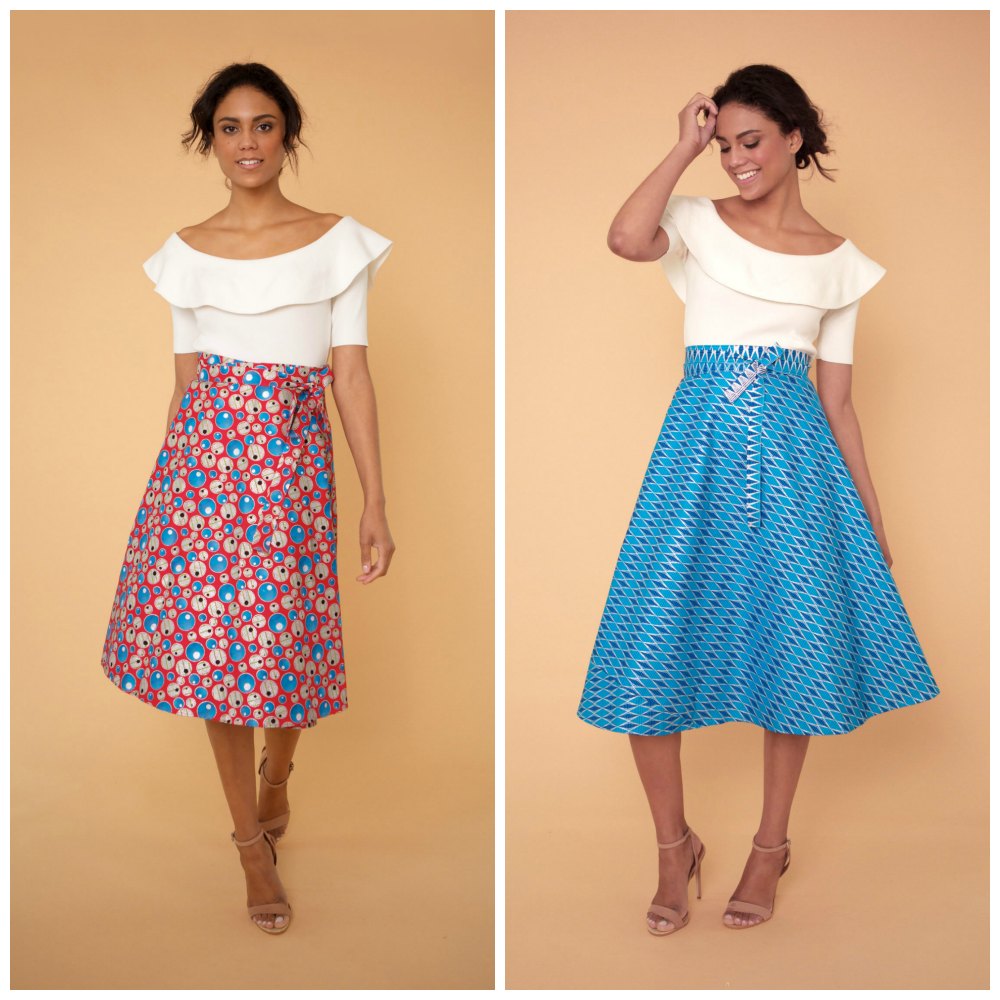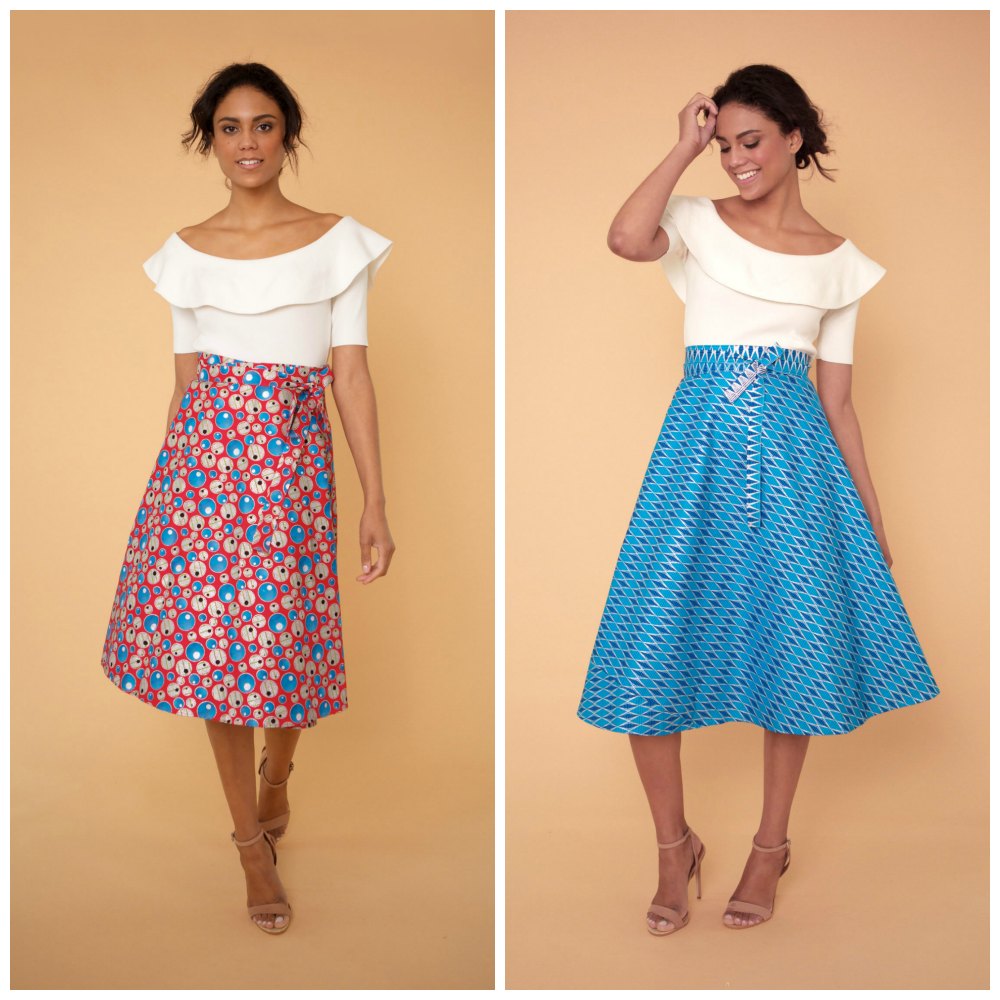 Love + Kind
: How gorgeous are these skirts? Every Love + Kind skirt has a magical quality and people are drawn to the love and passion with which they were made. Love + Kind believes that each of us has something beautiful to share with the world, and when we open our hearts and allow ourselves to receive we are blessed beyond imagination. By working with artisans around the world, Love + Kind is able to help support community, sustainability and empowerment. The artisans they work with inspire everyone to connect people with culture and beauty from around the world. We love that these skirts are wrap-skirts, so they are perfect for post-partum fashion, as they are one-size fits all!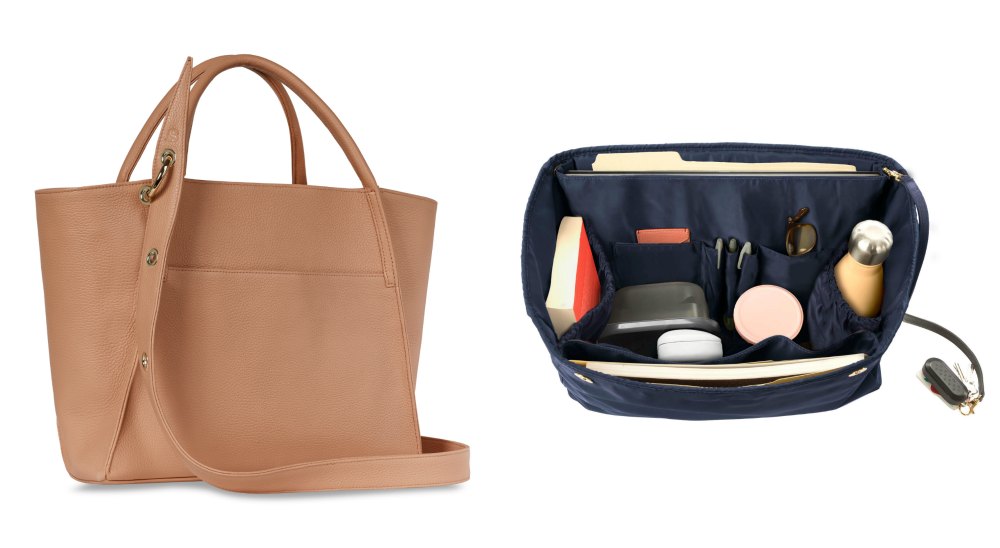 Sofia Fima
: For every stylish working mama out there, we have found the best solution for balancing the work-mom life, the Sofia Fima bag collection.
The Sofia Fima Main Squeeze Tote in Blush
is made from highly durable and super luxurious Italian pebbled leather handcrafted in the states, and features a full zipper enclosure for security. Moms can easily used as a work bag, diaper bag, travel bag, and gym bag and it comes with a thick detachable strap with five drop lengths for extra versatility. Plus, the coolest part is that it works with Sofia Fima's Momager and Senior Associate Organizer for customized packing based on your exact needs.
The Chief of Staff Organizer
is made from highly durable and super luxurious 100% wipe clean nylon handcrafted in the states. The interior is composed of one padded 13″ laptop sleeve, one file folder sleeve, two over sized phone sleeves, two adjustable elastic side pockets, three pen/lipstick sleeves. Best of all, it easily slips into the Main Squeeze Tote or any other open bucket tote bag creating an organizational management system on the go.
The Momager Organizer
is made from highly durable and super luxurious 100% wipe clean nylon handcrafted in the states. The interior is composed of three dividers designed to separate belongings for easy access and organization, two over sized phone sleeves, two adjustable elastic side pockets, one open pocket for an ipad mini / tablet equivalent. It also easily slips into the Main Squeeze Tote or any other open bucket tote bag creating an organizational mom management system on the go. This is the perfect system for everyday use as a diaper bag alternative and personal travel.
Use Coupon Code GuGuGuru for 15% off everything in your cart.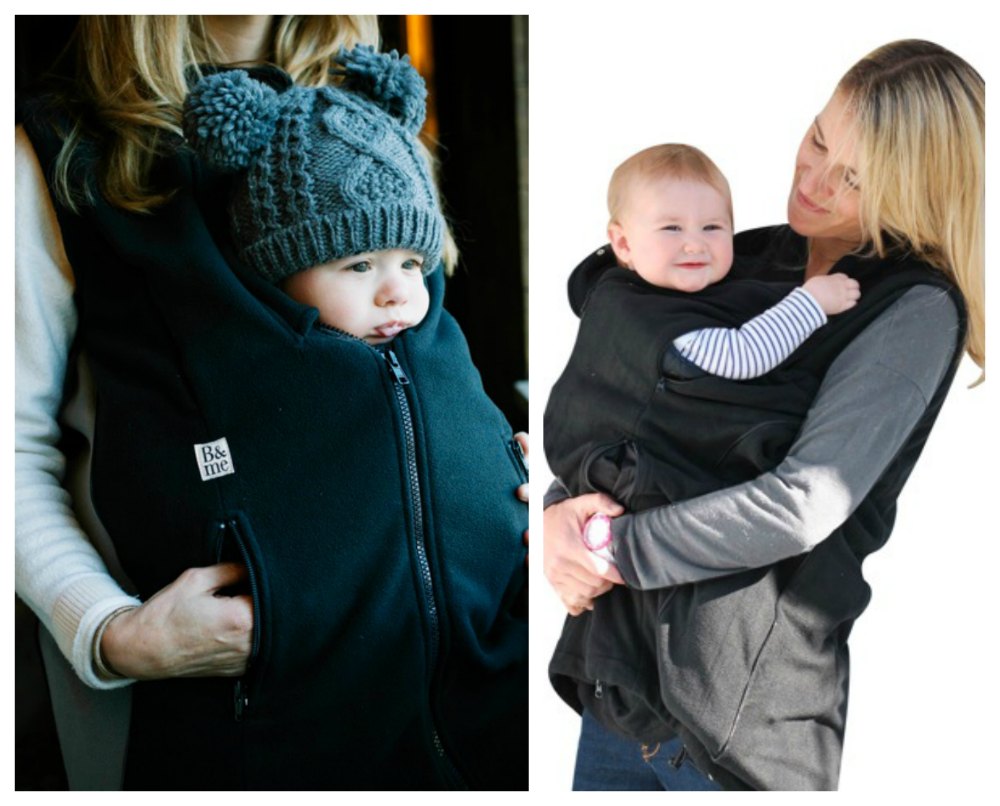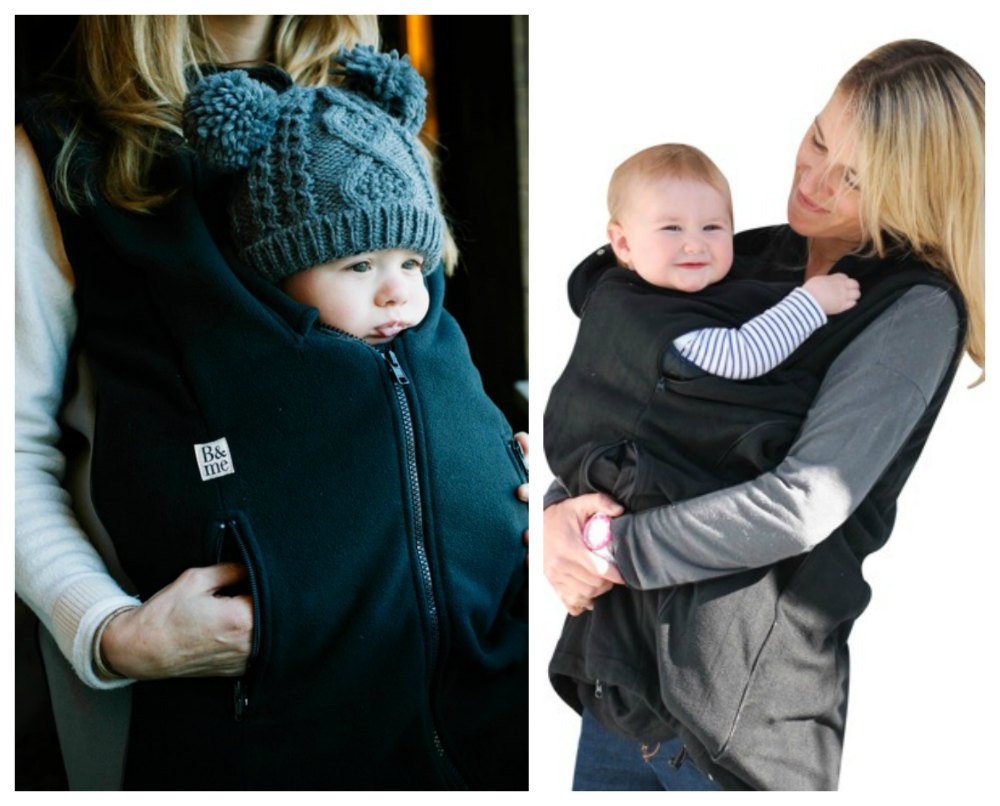 B&Me Vest:
 The Booker Vest is multifunctional and can be worn three ways; on their own, while pregnant and while carrying your baby underneath in your favorite baby carrier/wrap/sling.  There are invisible zippers on either side that unzip half way for a growing baby bump or all the way giving enough room for your baby underneath in a baby carrier.  The Booker Vest can be worn on their own or layered underneath your fall jacket tying it into your own personal style.  It's a must have for any soon to be or new Mom!
Use discount code BABY for 20% off on B&Me.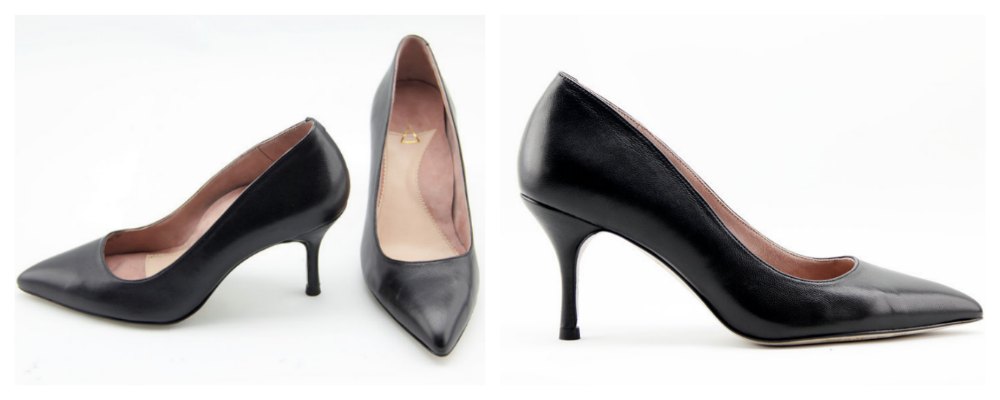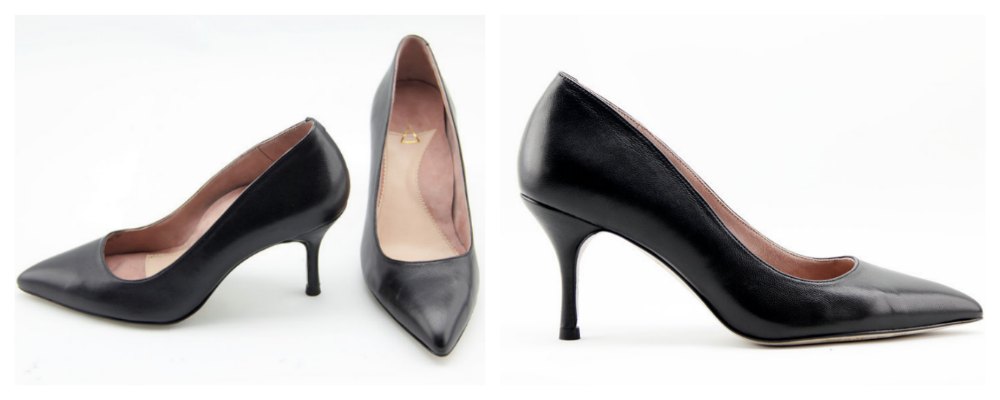 Ally Shoes: Every mama needs a perfect pair of heels, and we are loving Ally Shoes! Ally offers 3″ heels in 5 different colors, five nude shades and one black. They feature an ergonomic design that is good for your feet – ideal for all of the working mamas on their feet all day! The patent-pending insole was designed by a foot surgeon, and they have great quality, flexible leather that hugs your feet. They come in a huge range of sizes (16 sizes!), and 3 different widths, plus they have a variety of classic colors which can transition from Fall to Winter stylishly. Use code MOMMYS40 for $40 off your order!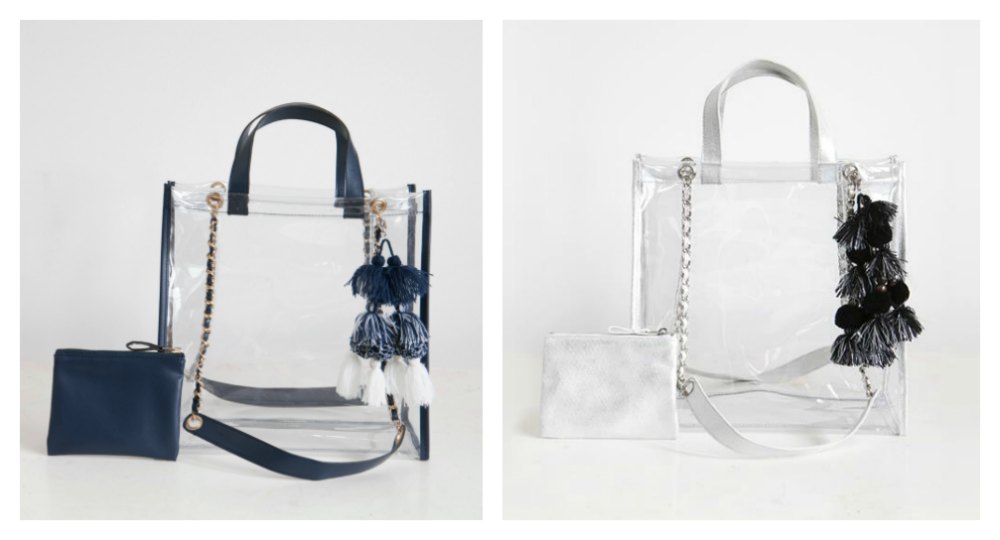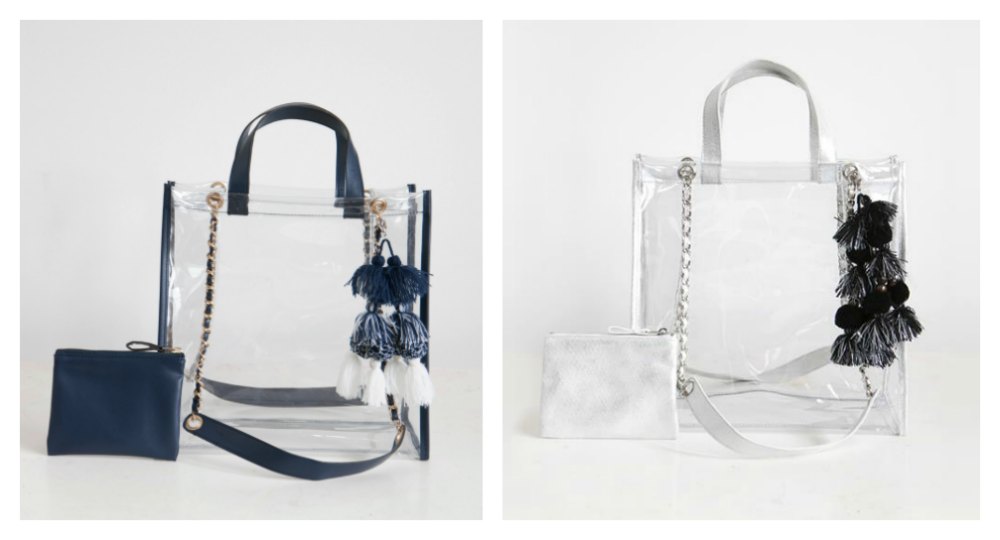 Sheer Gear
: Check out how cool this stylish and very utilitarian bag from Sheer Gear is! We love the Emilia Tote, as this bag is both stadium compliant and great for moms either going to an event but also (and more importantly) for everyday. All Sheer Gear bags are made of BPA free plastic and make it easy to find what you're looking for without having to dig – hello, time saver! Plus, each bag comes with a pom pom in either team or fashion colors, as well as a stadium compliant accessory pouch that is not clear (for cash, cards, tampons, etc.) Whether you are using it to hold all your kid's essentials or watching your favorite football team, the Sheer Gear Emilia tote will be the perfect fall accessory!
Big thank you to Loyal Hana, Sheer Gear, Produce Tees, B&Me, Ally Shoes, Sofia Fima and Love + Kind for making this sponsored post possible!