The holidays are such a fun time to shop for all the little babies in your life! We rounded up some of our favorite gift ideas, that could each be ideal for holiday time, baby showers, birthday gifts, or just a sweet treat for the little love in your life. Read on to learn more about these gifts and keep an eye out for exclusive Gugu Guru discounts!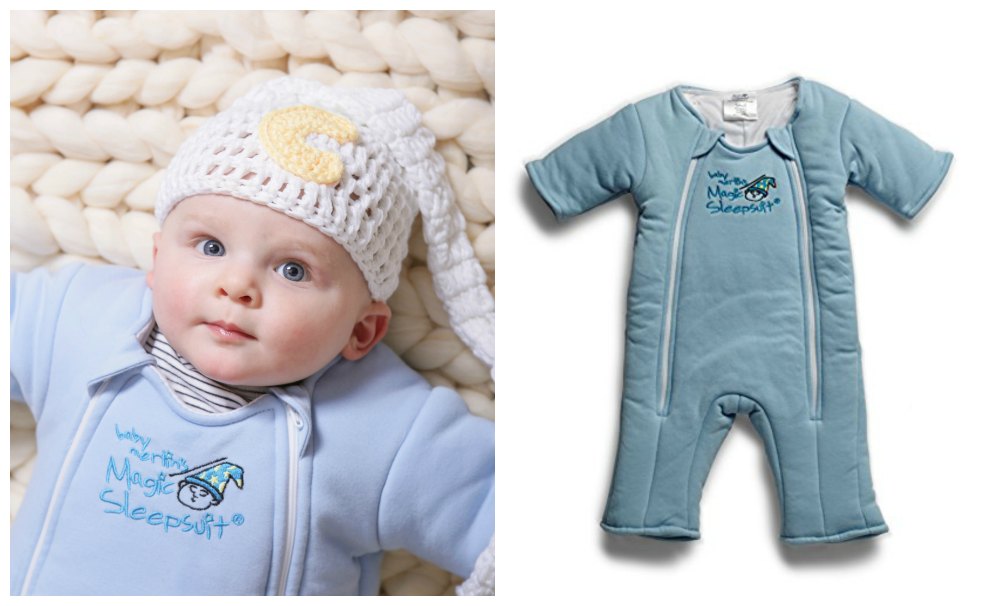 Baby Merlin's Magic Sleepsuit: Looking for the perfect gift this holiday season?  Give the "gift of sleep" with Baby Merlin's Magic Sleepsuit. The Magic Sleepsuit is a patented swaddle transition product created by a Pediatric PT and Mom of 4.Baby Merlin's Magic Sleepsuit is designed to be used during the specific window when babies are transitioning from their swaddles (around three months of age) but still need that cozy contained feeling to help them sleep. We love recommending the Magic Merlin Sleepsuit because it is designed to be used with the ABC's of Sleep in Mind following all the safe sleep guidelines of the AAP–ALONE, on the BACK, in the CRIB in a room at the recommended temperature for babies. Plus, parents can rest easy knowing that the Sleepsuit is designed with a scooped neck to keep the fabric away from the baby's face and designed open hands and feet to allow babies heat to dissipate while they sleep unlike being wrapped in a swaddle or sleep sack. Use code GUGUGURU15% for 15% off.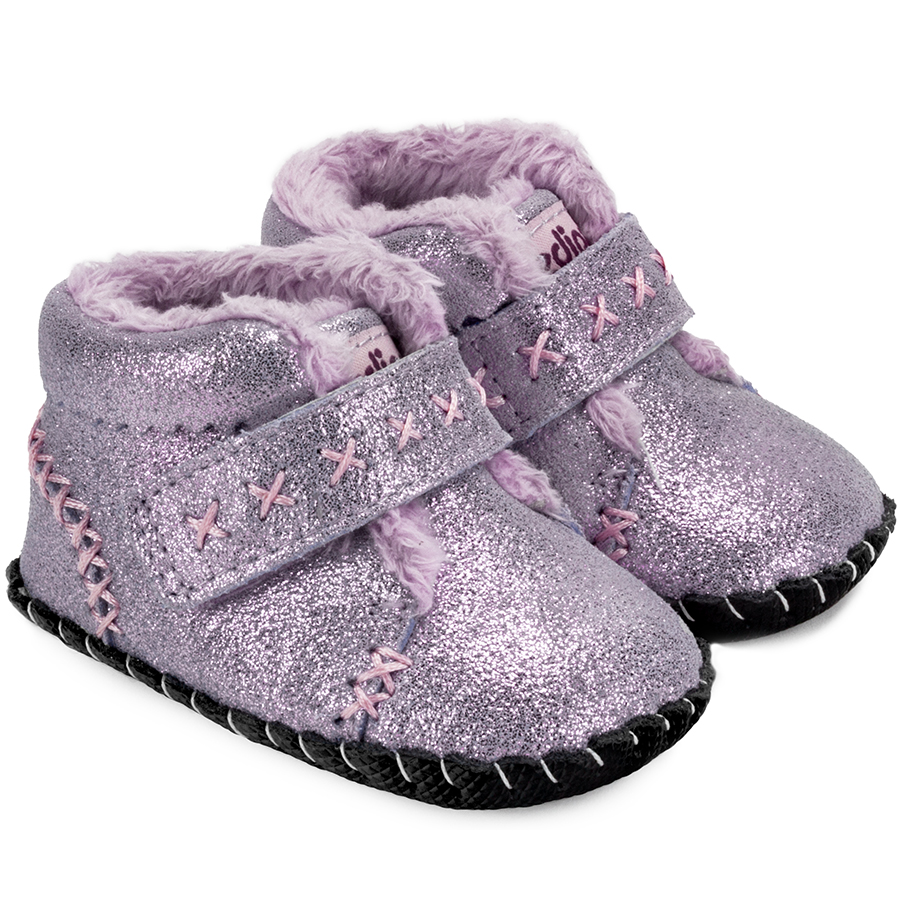 pediped Originals Rosa Lavender Shimmer: Dressing your little one up in the winter can be so much fun, but you want those shoes to be warm for their little toes, too! The pediped Originals Rosa Lavender Shimmer shoe's enchanting shimmer and cozy faux fur lining is sure to keep her little toes warm and fashionable this winter. We're huge fans of pediped as they are ideal for beginning walkers, and all pediped Originals feature leather soles for ultimate flexibility and lasting quality. pediped's Originals Rosa Lavender Shimmer's soles feature a diamond leather tread that is more slip resistant yet still crafted completely of high-quality, non-toxic leather that allows little toes to move, grip, and feel the floor. They are ideal for dressing up for the holidays, or simply playing on the playground! Their breathable all leather soft sole design would look adorable in any holiday photo, and you can feel good about buying these as a gift as they are approved by the American Podiatric Medical Association for promoting healthy foot development. Use code GUGU20 for 20% off sitewide at pediped.com; valid through 1/1/19.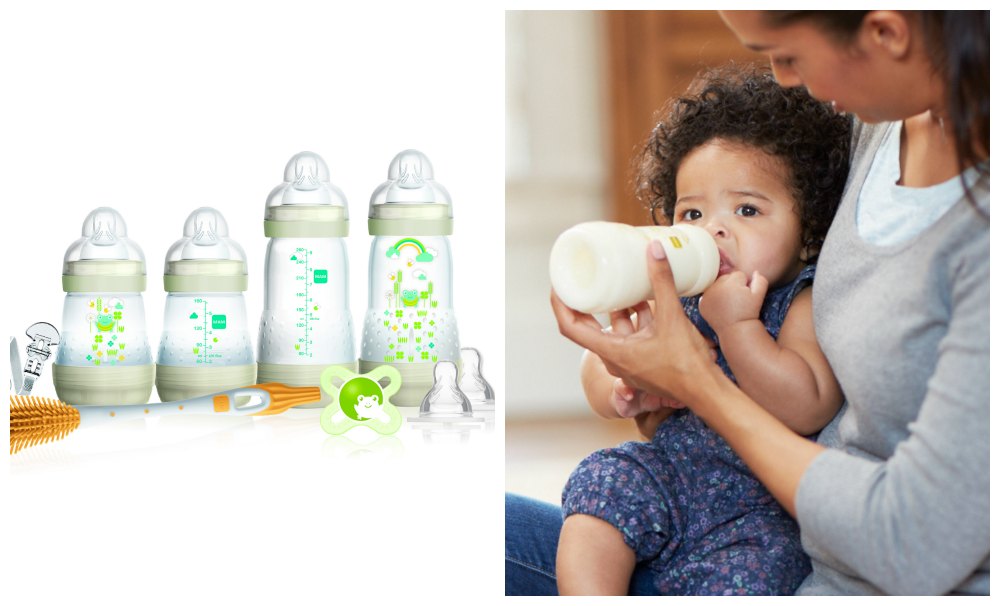 MAM Infant Basics Set: Gifts for babies don't always have to be toys or clothes, but useful and practical gifts are a wonderful way to celebrate the holidays, too! The MAM Infant Basics Set is a great all-in-one gift for a family with a baby on the way or a newborn. The set is a complete MAM package of everything you may need and makes a great holiday gift idea! The Infant Basics Gift Set includes two 5 oz. Anti-Colic bottles, two 9oz. Anti-Colic bottles, one medium flow nipple, one fast flow nipple, one Start newborn pacifier, one pacifier clip and one Soft Brush. The Anti-Colic bottles have a SkinSoft textured nipple that is easily accepted by babies and a patented vented base that regulates pressure ensuring babies do not get air in their tummy while feeding. The Start Pacifier is extra small and light weight and specially sized for newborns. The pacifier clip fits all types of pacifiers and the Soft Brush gently cleans bottles and cups. This is also a great gift idea to send to a long-distance friend or for a baby shower.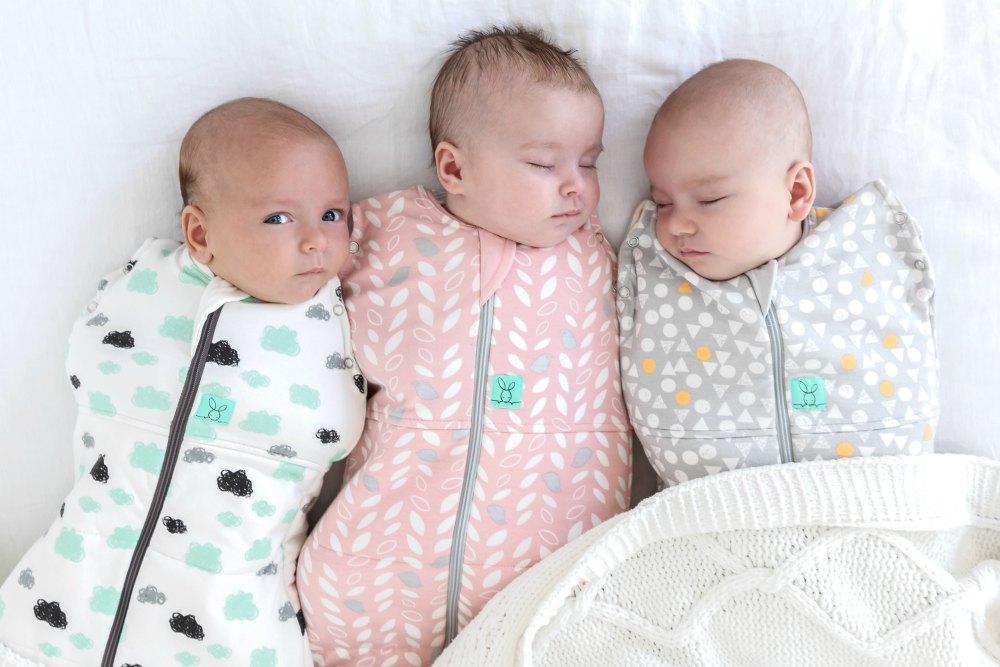 ergoPouch Cocoon Swaddle and Sleep Bag: If you're looking for a cuddly and soft gift for baby this holiday season, look no further than the ergoPouch Cocoon Swaddle and Sleep Bag. Founded by a mother, ergoPouch provides innovative products designed to help babies and kids get a better night's sleep. The award-winning ergoPouch collection includes premium quality baby swaddles, sleeping bags and sleep suits available from birth to 6 years.  All ergoPouch products are made with natural fibers including Organic Cotton and bamboo. ergoPouch products offer great functionality and versatility with swaddles that can easily transition to a sleeping bag, and sleep suits that convert from bags to suits with legs for easy use from bassinet to stroller. The Cocoon 'no origami' baby swaddle sleep bags are designed to be both easy to use and difficult to escape from. The simple zip up design will keep baby snug and securely swaddled without the need for complicated wrapping. Made from skin-friendly, breathable organic cotton for superior comfort, the Cocoon is acknowledged as 'hip-healthy' by the International Hip Dysplasia Institute for its ergonomically designed bell shaped bottom which provides extra leg room for healthy hips. Use code guguswaddle for 20% off any ergoPouch Cocoon Swaddle and Sleep Bag from their website between December 10th – 14th.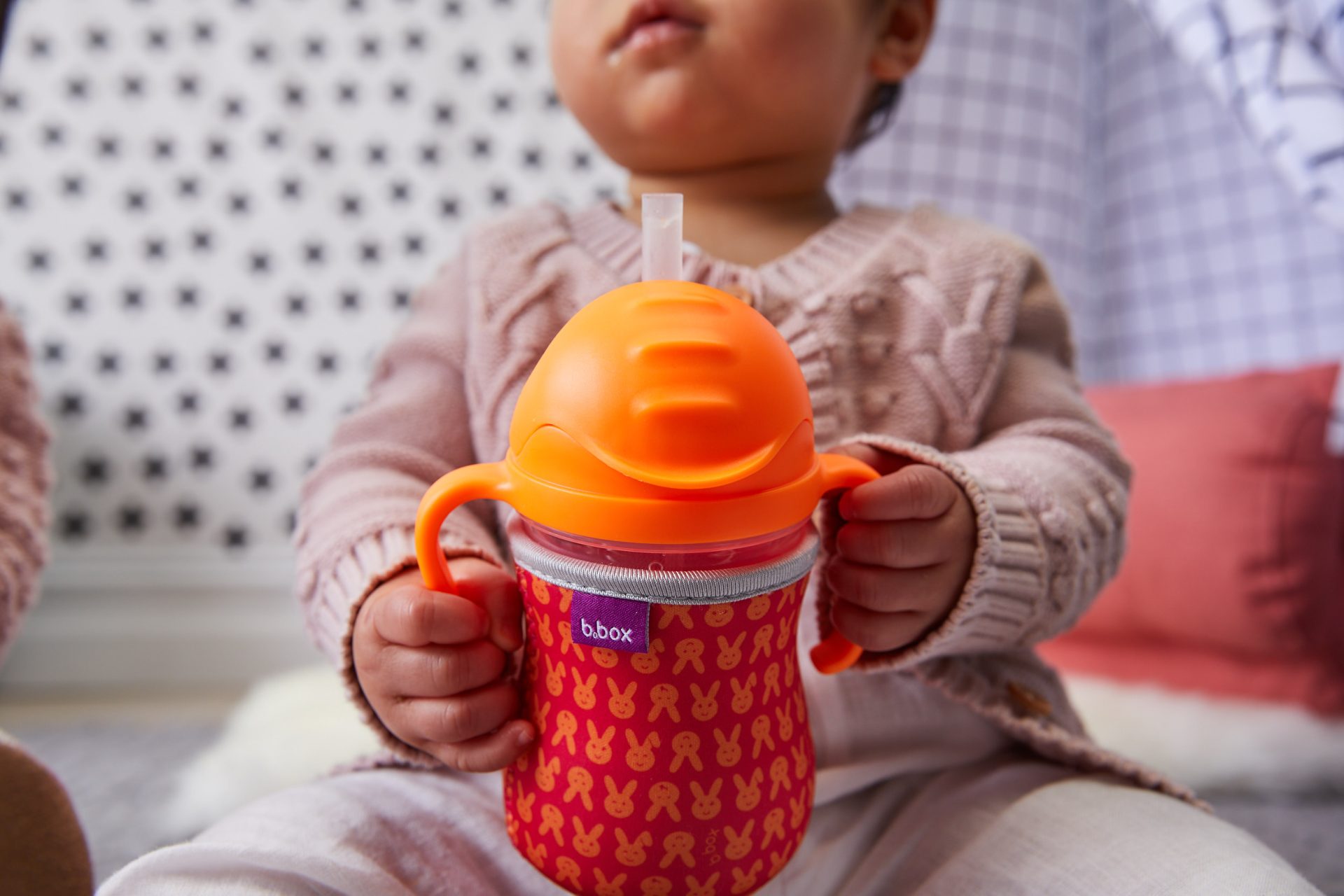 B.Box Neoprene Sippy Cup Sleeve: When it comes to stocking stuffers for babies, you always want to err on the side of useful gifts – and if they're bright colors, that's an added bonus! The B.Box Neoprene Sippy Cup Sleeve is a must-have for your little one this holiday season. The Neoprene sleeve helps insulate liquid and protect your little one's sippy cup base from life's little knocks. Plus, if you have more than one child, it's a fantastic way to personalize your cups – with their modern and geometric designs, you're sure to find a fun sleeve or two for your little one's stocking this year. Plus, they are reversible and easily washable, so you can use them on-the-go with ease and peace of mind. The high quality neoprene fabric provides insulation with the easy stretch fit and non slip fabric, so you don't have to worry about the sleeve slipping or falling off, and it's soft on your little one's hands, making it easy for them to hold (so you don't have to keep picking it up off the floor!).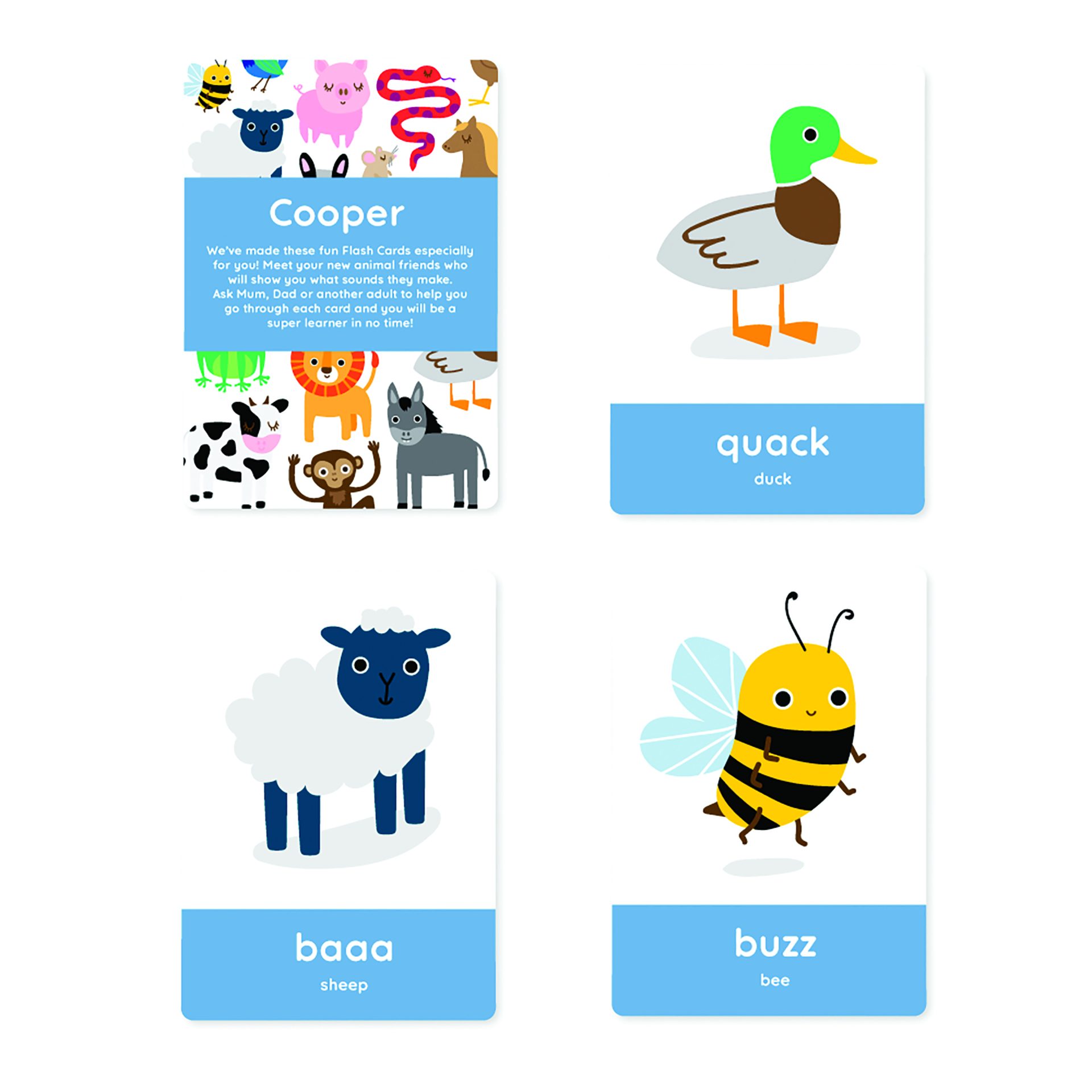 Stuck on You Personalized Flash Cards: Traveling during the holidays can be tedious with toddlers, which is why it's always important to bring screen-free activities you can throw in your bag! We love the Stuck on You Flash Cards, as they are a fantastic personalized gift for any toddler or kid in your life. With different topics, such as ABCs, emotions, animals, colors and numbers, these flash cards are a perfect stocking stuffer! Plus, we love that they are totally personalized, so you can get all of the kids in the family a different set with their personalization on their felt covers. The cards feature bright and modern colors with whimsical designs; these cards can be used with babies, toddlers, or even elementary age and up for spelling, math, card games, and more.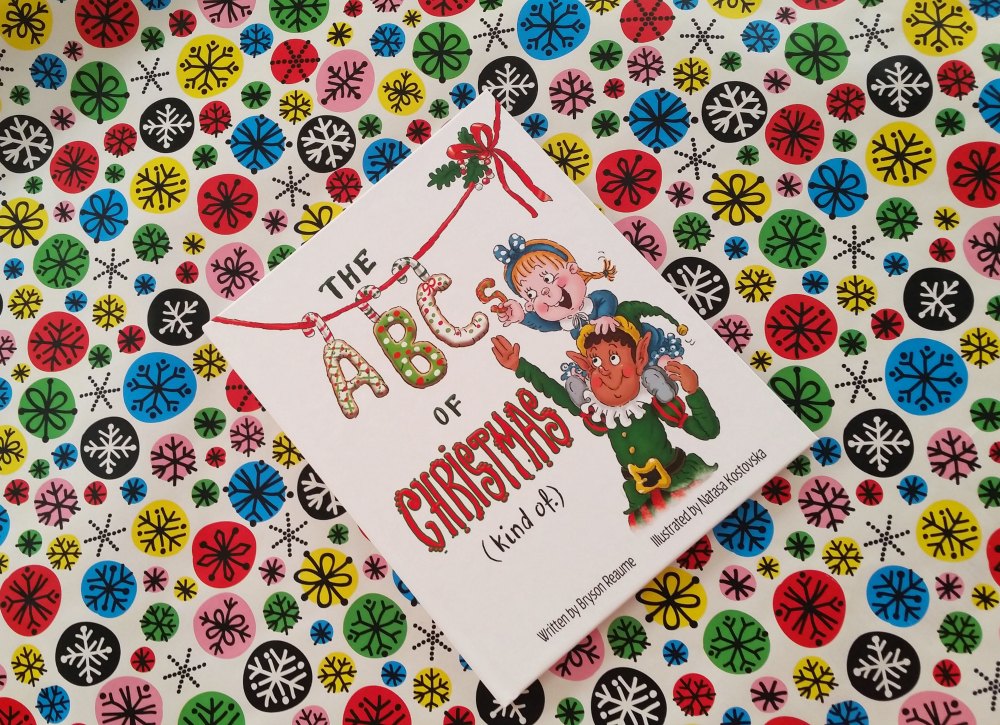 Bryson's Books, The ABCs of Christmas (kind of): Books are one of those holiday gifts which are ideal for any age, any distance, and a perfect family gift because you can all enjoy books together! We love Bryson's Books as they feature funny, creative, and educational (shh, don't tell your kids) books fit for the whole family. The ABCs of Christmas is no exception, and our editor's boys had a blast flipping the pages on this fun Christmas journey. Books are a wonderfully traditional holiday gift, and we suggest gifting the ABCs of Christmas before Christmas morning as you can use it as a fun countdown to the big day and then save it for the following years, too!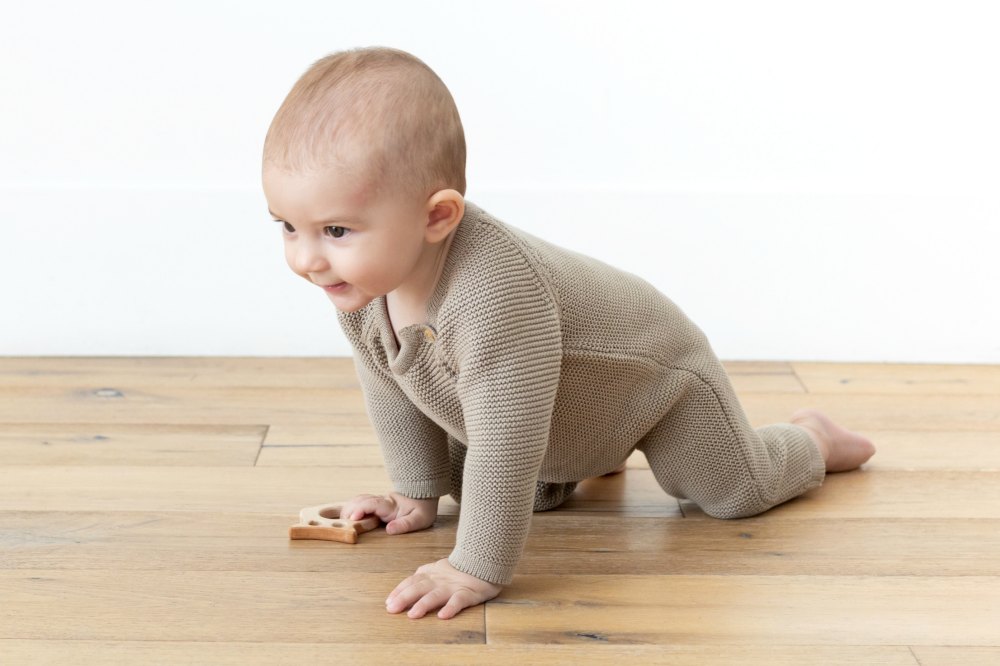 Zestt Organic Cotton Classic Knit Baby Romper: Let's be honest, is there anything cuter than a baby in a winter romper? We think not, which is why we're obsessed with the Zestt Organic Cotton Classic Knit Baby Romper! Crafted with the softest organic cotton making it a comfy choice for baby, this adorable one piece is perfect for for holiday photos and family gatherings. Baby rompers are ideal for holiday travel, as you have to only pack one article of clothing and you can even easily pack it in your diaper bag. Plus, the convenient button snaps make diaper changing a breeze while you are out and about celebrating the season – no need to wrangle baby in and out of the romper. The heirloom knit quality makes it a piece that will last forever and a gift that mom will love; this would also be an adorable baby shower or first birthday gift! Use code GG15 for 15% off of your order.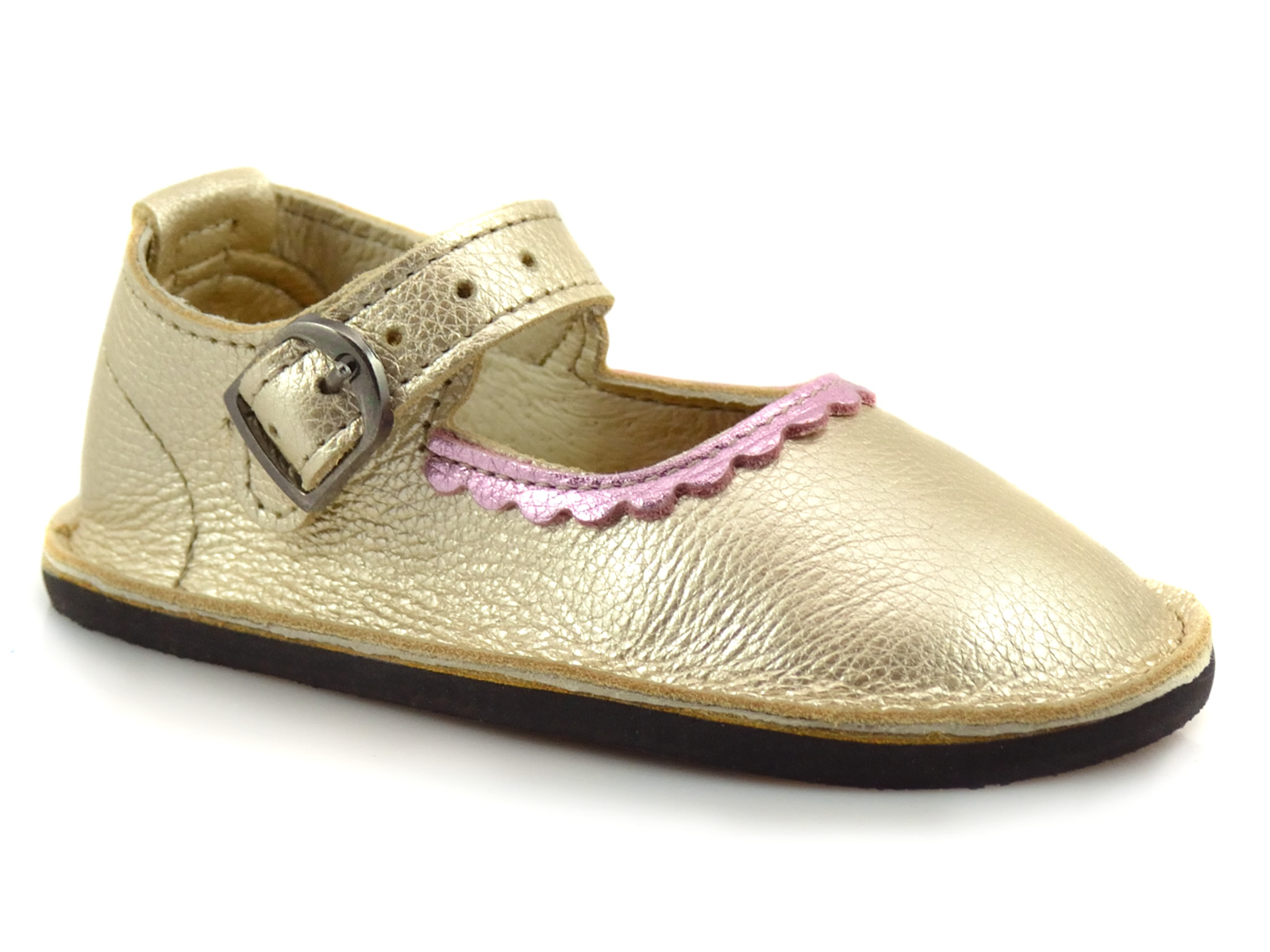 Softstar Shoes Baby Merry Jane: If you're looking for an adorable and precious shoe for your little lady, which is also strong and sturdy, just like her – check out the Softstar Shoes Baby Merry Jane. They are the perfect gift to keep your toddler comfortable and stylish this holiday season. We love that the flexible design allows growing feet to move and develop naturally. Softstar Shoes are handcrafted in Oregon, USA with premium leather, and make a fantastic holiday gift, birthday gift, or new school year accessory. Plus, the Baby Merry Jane shoe features flexible Vibram rubber sole for durable outdoor use and an elastic band connects buckle to shoe for flexible comfort and easy on/off (no more struggle!). They come in three cool colors, but if you don't see your favorite color…you can customize your own! Super cool for the little girl in your life.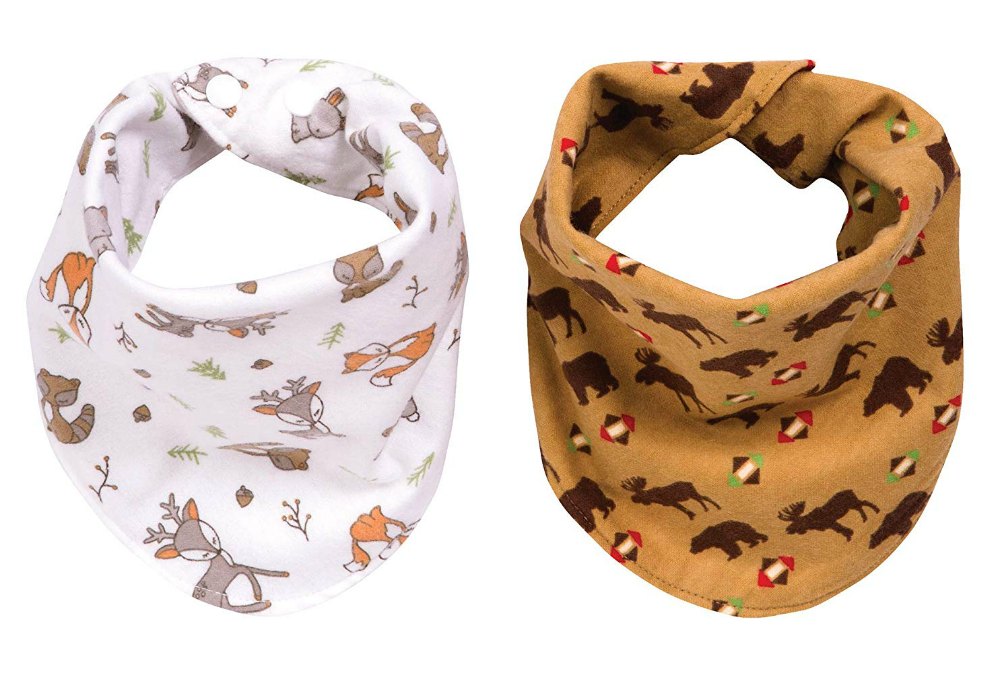 Trend Lab Bandana Bibs: Bibs for baby are a perfect addition to any holiday gift, or a super sweet stocking stuffer! Bibs are a baby and toddler essential, as they are not only used for eating time, but for all those drooling babies too. Too much drool on your baby's sensitive skin can cause a rash or irritation, which is why it's important to invest in cute bibs for your babe. The Trend Lab Northwoods 2 Piece Reversible Flannel Bandana Bib Set is a must have for your little one this holiday season. The bibs are 100% flannel cotton and feature a double snap closure in the back allowing them to drape like an adorable bandana. Plus, you can simply unfold the bib to use as a burp cloth for maximum versatility. The Northwoods prints are perfect for the holidays and the Trend Lab Reversible 2-Pack Flannel Bandana Bibs are the perfect gift for any little one. Stylish, absorbent, multi-use bibs are super soft and perfect for feeding, drooling or even as a burp cloth. Simply unfold the bib to use as a burp cloth for maximum versatility.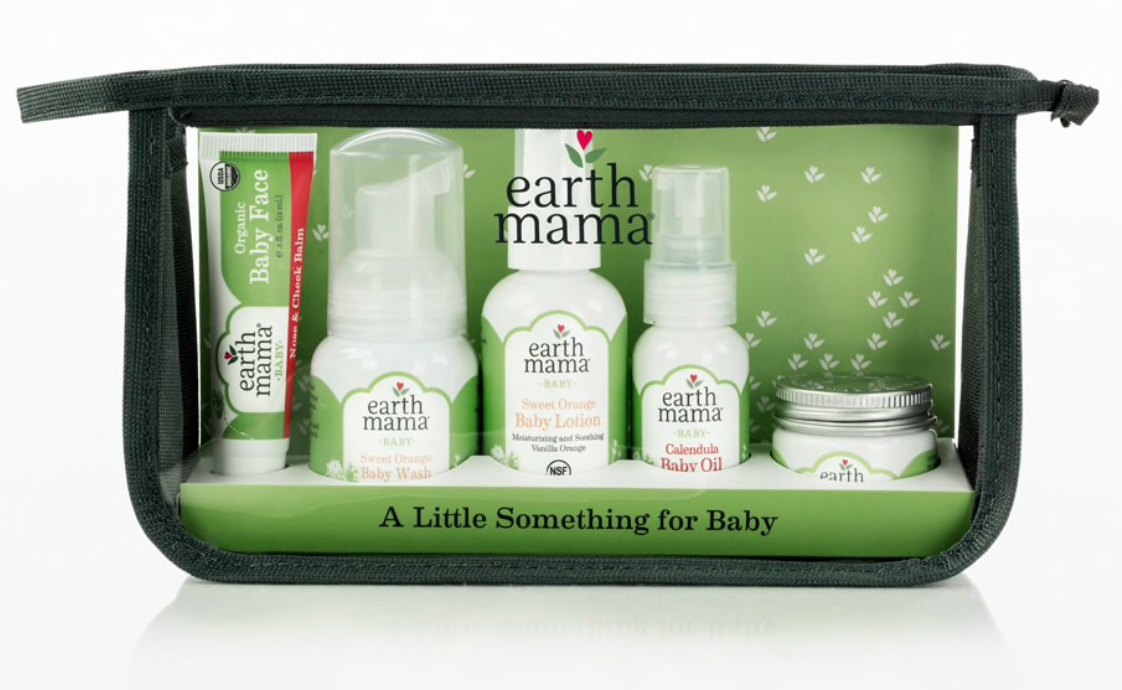 Earth Mama, A Little Something for Baby: When it comes to anything related to baby's skin or bathtime, we're sort of obsessed with Earth Mama and all of their products. A Little Something for Baby is a 6 piece set which includes travel sizes of some of our favorite products in a sweet reusable non-toxic, PVC-free plastic zipper pouch. This would be such a sweet stocking stuffer or little gift for any new baby (or mama) in your life. The 6 piece set includes the Organic Diaper Balm, because being a brand new human is tough — so this diaper cream is as gentle as it is effective. Also? It doubles as a multi-tasking skin salve! The Sweet Orange Baby Lotion comforts, soothes and moisturizes sensitive, delicate skin with some serious cream-a-licious vanilla and orange, yummy. The Sweet Orange Baby Wash features gentle castile-based vanilla, sweet orange and calendula liquid soap makes bath time even sweeter and has NO artificial fragrance, triclosan, phthalates, parabens or sulfates. The Calendula Baby Oil has virtually scent-free Calendula-infused grape seed baby oil blend moisturizes dry skin and scalp, and adds extra softness to a sweet and loving infant massage. And, the Organic Baby Face Nose & Cheek Balm has ultra-rich organic calendula coconut balm and soothes dry skin, drooling chins and drippy noses. A soothing organic alternative to petroleum jelly! What a cute gift idea this holiday season!
Still doing holiday shopping? Don't forget to check out our other gift guides: 
Thank you to Earth Mama, Zestt Organics, Trend Lab, Softstar Shoes, Pediped, Bryson's Books, ErgoPouch, B.Box, Stuck on You, MAM Baby, and Baby Merlin's Magic Sleepsuit for making this sponsored post possible – we are so appreciative!