Happy birthday to us, happy birthday to us!
We can't believe that it's been ONE YEAR since we launched Gugu Guru's baby registry. Wow! So many people to thank but most of all we want to thank the growing number of moms who have entrusted us with their baby registries!
To celebrate this birthday event, we've teamed up with Paper Fox LA's founder, Jessica Deans (and brand new mama to beautiful one month old Poppy). Paper Fox LA is one of the coolest party and event planning resources out there.  Just check out their look book. Here Jessica shares some tips for planning a smashing first birthday for your little.
1) Create a focal point like a dessert bar, cocktail cart or photo wall and use the majority of your decorations in that one area to maximize the wow factor. Having one big, eye catching display, vs. small decorative pieces scattered about, will really give your party a professional vibe. Plus it makes the perfect photo-op for all your guest to instagram about.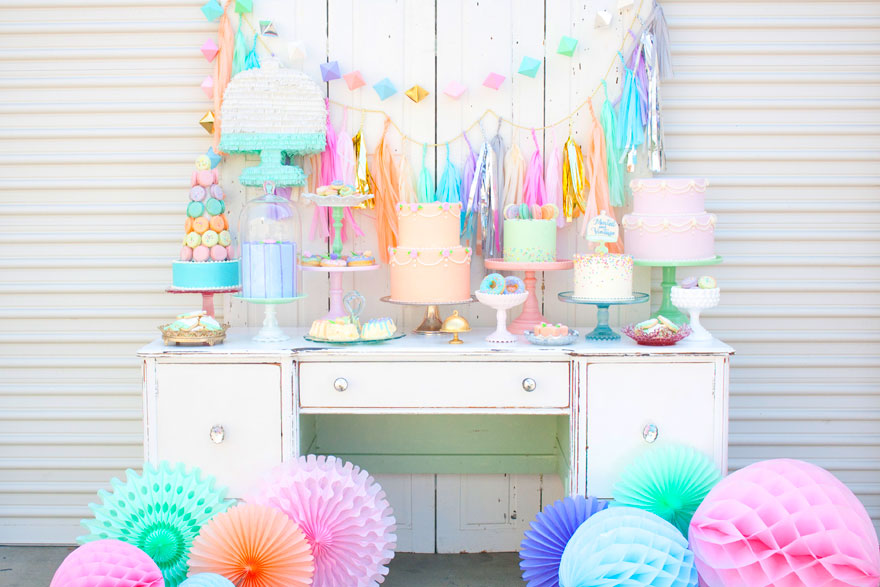 2) Use a smart phone app to create your invitations. I love a good quality paper invite, believe me, but at the end of the day, everyone really wants to have the party info on their phone anyway. Red Stamp is my go-to invite generator. They have amazing designs and the invite can be sent as a text to all your guests. That way there is less of a chance they will lose it, AND they can RSVP instantly.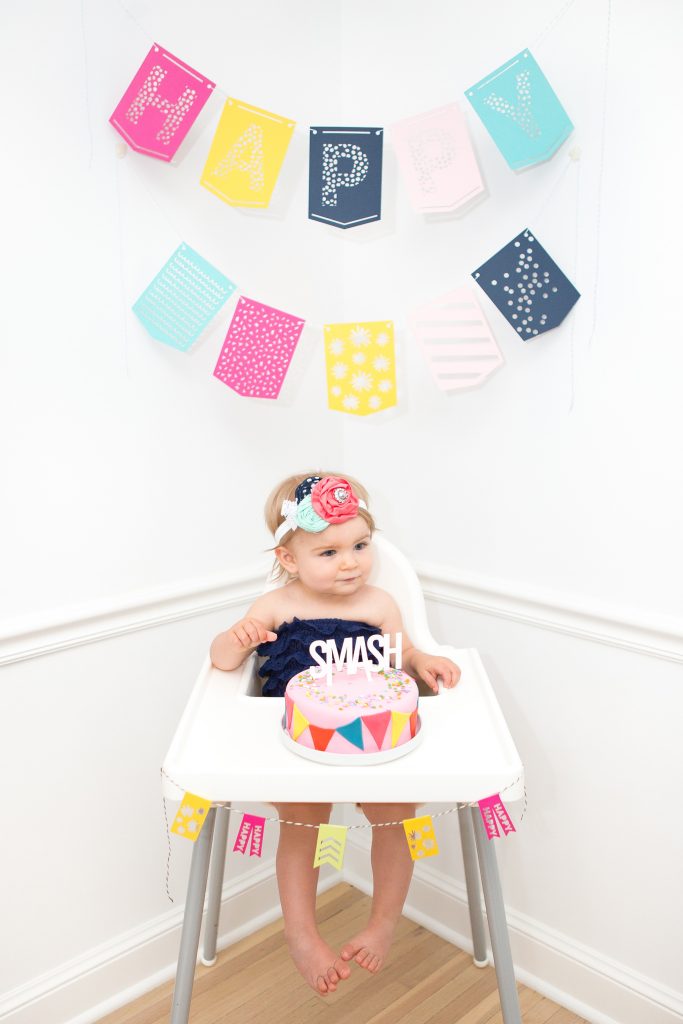 3) Get a small cake. If you are having 30 people at your party, only a small handful will actually want cake – unless the majority of your guests are children over the age of 4. I like getting a 6″ cake for most of my events. It provides a festive focal point on the dessert bar, and just enough cake for everyone to have a nibble… usually we have lots of candy, food, drinks and snacks so by the time we get around to cutting the cake, everyone has already had their fill of sweets anyway. If you are worried you'll need more, order some mini cupcakes as well.