Looking for a hospital bag checklist? If you've been on Pinterest lately, you've probably seen a thousand hospital bag checklist printables and pins. Truth is that a LOT of things parents bring to the hospital are a matter of opinion and personal preference but when it comes to the hospital bag checklist must-haves, Gugu Guru turns to Nikki Gill AKA The Mommy Pro for her guidance. Why? Nikki is not only a professional maternity consultant and founder of The Cradle & All Baby Concierge, she is a registered nurse who has extensive perinatal experience.
Hospital Bag Checklist Item #1: Birth Plan
If you have a birth plan make sure that you bring a copy of it just to make sure everyone is on the same page and knows exactly what you want. Keep in mind that sometimes deliveries do not go as planned especially in emergent situations and your birth plan may not be followed. (Need a birth plan but don't know where to start? Our experts can help with our Labor and Delivery Prep Workshop.)
Hospital Bag Checklist Item #2: Going Home Outfit for Mom and Baby
Hospitals provide gowns for mommy and clothes for baby during the hospital stay. However, you do want to make sure that both of you have something of your own to go home in. (Pssst: Gugu Guru loves Monica + Andy for take me home outfits!)
Hospital Bag Checklist Item #3: Car Seat
This item of course can not fit in a bag however it's essential for you to take baby home. Before baby is able to leave the hospital, a car seat test is performed just to make sure that baby will be able to tolerate being in a car seat. If possible have a Certified Car Seat Technician (like Tot Squad) in your area teach you the correct way to install a car seat.
Hospital Bag Checklist Item #4: ID & Insurance Card
Prior to admission you will have to be registered in the hospital system. At a time like this you definitely do not want anything to hold up the process. Making sure that you have your identification card and insurance will help the process go smoothly.
Hospital Bag Checklist Item #5: Phone and Charger
Being able to communicate with your loved ones near and far will probably be a priority for you. Make sure that you have your cellphone and a charger so that you can keep in constant communication with your loved ones.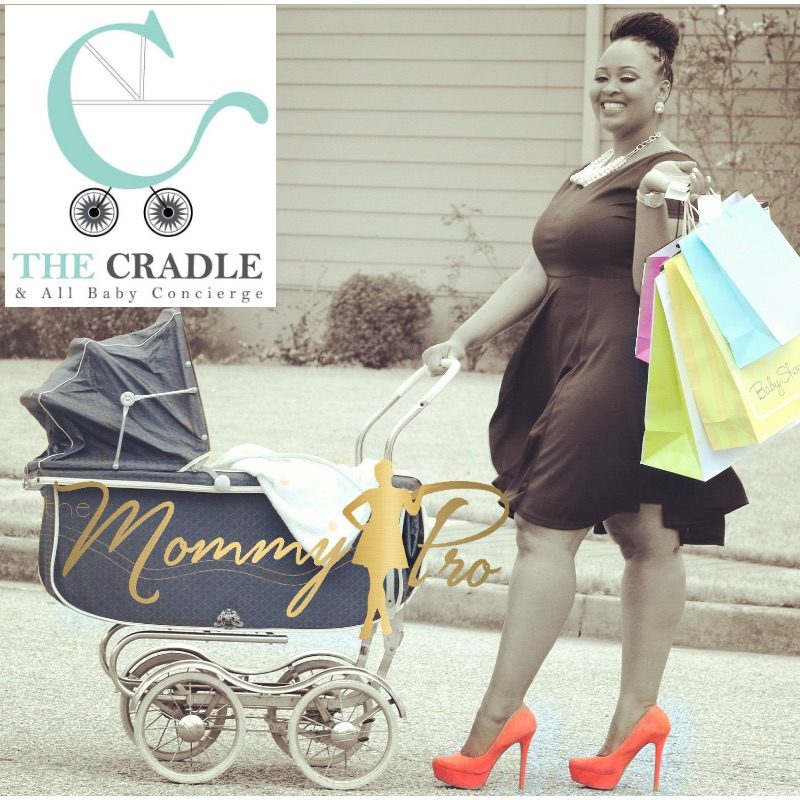 About the Author
Nikki Gill, aka The Mommy Pro, is the founder of the Cradle & All Baby Concierge that serves the greater Atlanta, GA metro area. Nikki's mission is to help women feel beautiful during the life-changing experience of pregnancy, as well as alleviating some of the added stress of mothers who are placed on bedrest.
Nikki used her own experience from marriage, pregnancy, motherhood, divorce and now single motherhood to inspire and motivate other mothers. She was born and raised in the U.S. Virgin Islands and is a graduate of The University of the Virgin Islands, where she studied nursing. She worked as an Intensive Care and Progressive Care nurse, Hemodialysis nurse and nurse manager before moving to Atlanta and pursuing her dream of becoming an entrepreneur. Nikki began working in the High Risk Perinatal Unit where she gained experience and knowledge that has helped her take care of her of her pregnant clients who are on bedrest with services such as nursery preparation, baby registry management, baby gear assistance, light housekeeping, running errands, and grocery shopping.
Nikki remembers feeling less than beautiful during various stages of her pregnancy, has turned her love for fashion into a pregnancy styling service. As the Mommy Pro, she uses her personal experiences to encourage experiences to encourage and teach mothers. She has done a few guest blogs for Queenaration.
Nikki Gill resides in Atlanta, GA where she lives with her little princess. You can contact Nikki on Facebook @The Cradle & All Baby Concierge and on Instagram @The_MommyPro and @thecradleconcierge.