Whether you're a fan of Wes Anderson's films or not, you can't deny that his style and color scheme is utterly amazing to see and would be such a fun inspiration for a baby's nursery. We rounded up our favorite Wes Anderson inspired products for a nursery, baby style, and gifts for mama. Now, all we need to know is – which Wes Anderson movie is your favorite?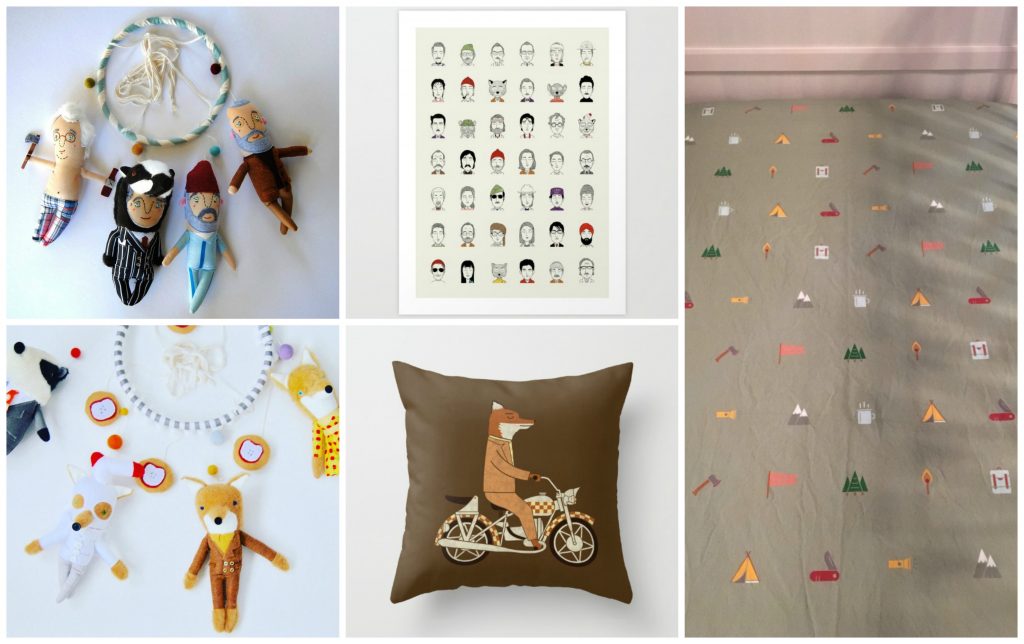 For the nursery: When we came across this Bill Murray as Wes Anderson character mobile, we knew we had to share it. Quirky? Yes. Amazing? Yes. A must have baby shower gift for your best friend. Looking for wall art? We're loving this Wes Anderson character print – baby can learn all the character names before their first birthday! The camping crib sheet is totally Anderson inspired and would work in many different nursery themes (gray, woodland). Of course The Fantastic Mr. Fox had to make an appearance, in both a mobile for the nursery and a mod throw pillow too.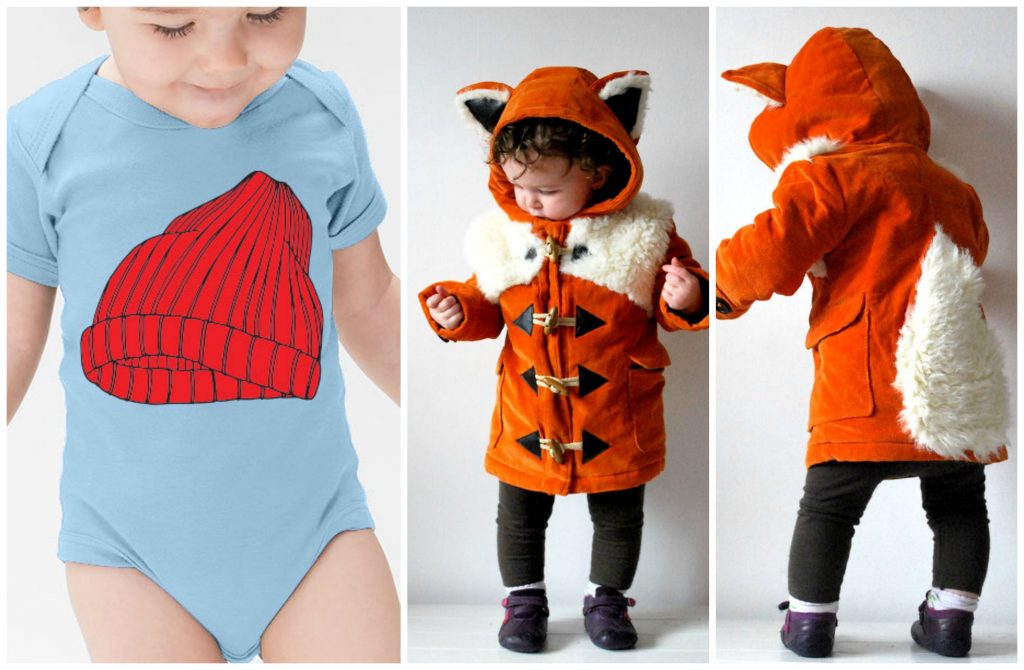 Baby Style: We think this onesie inspired by The Life Aquatic is super rad, and will you check out the beyond adorable jacket inspired by The Fantastic Mr. Fox? Hello, that bushy tail! Swooning.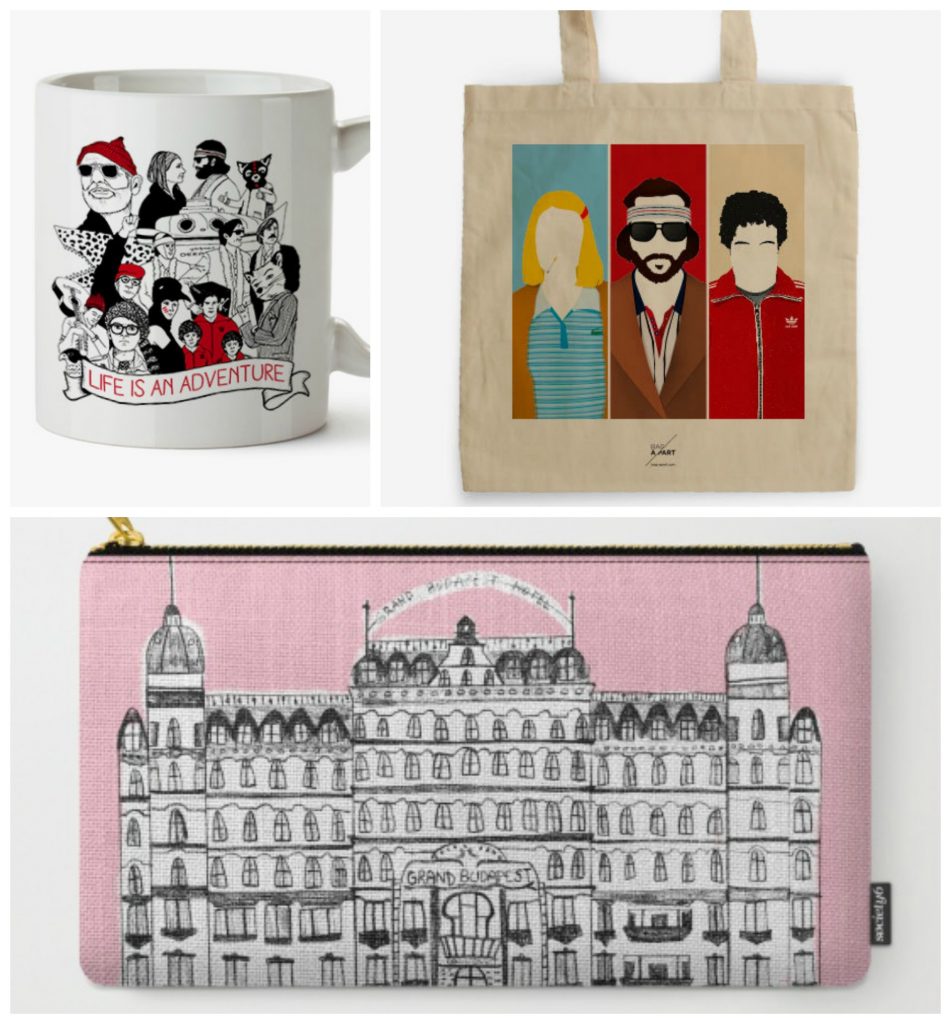 For mama: Since mama's a Wes Anderson fan to begin with, she deserves some quirky gifts as well, like this perfect Anderson coffee mug, or perhaps a Royal Tennenbaums' tote, or a Grand Budapest Hotel pouch for her mom essentials.