Lexie of J'Adore Lexie Couture, new mom to baby Viggo and lover of all things girly & glam shares the wonderful things she packed in her Petunia Pickle Bottom bag for her latest hospital stay to make it as comfortable and pampered as could be…
My little one has arrived and with that fact I wanted to share what I packed for the hospital stay for my baby #3.
The Bag
The Diaper Bag has to be at the top of your list. You need a fabulous bag to carry all the darling little things for bebe. I was so excited to try out this lovely cut velvet diaper bag from Petunia Pickle Bottom. I've heard many good things about these darling diaper bags. So, of course, I have this beauty stuffed and I am so eager to test it out. Read on to find out what I packed in my bags for my hospital stay.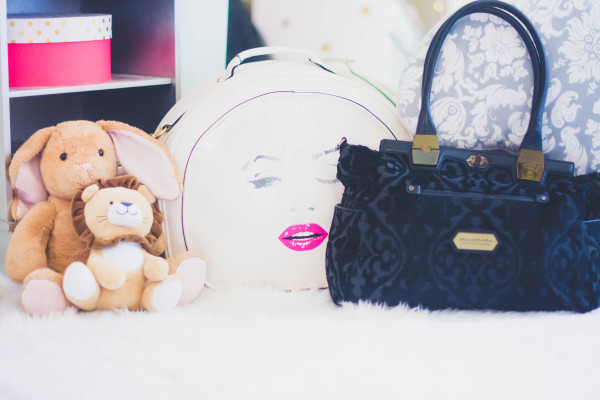 I remember when it was time to pack for my first, Chloe, and how overwhelmed I felt! I literally thought that I needed absolutely everything under the sun and I was so nervous about being prepared when it came to my hospital stay and what I needed in the diaper bag.
Just like with my baby registry for my first, I had way more than I actually needed, and I also wasn't as prepared comfort-wise for myself. Now I have an even better sense of what to gather to make things go as smoothly as possible. So, here are my essentials:
Nursing Tanks
When packing for myself the first things that rush to my mind are comfortable and easily accessible clothing for nursing. I personally love nursing tank tops because you don't have to fiddle with a bra and a top during those first few days of adjusting to baby. I like to plan to make things go as easily as possible so I can truly enjoy the experience instead of feeling overwhelmed and uncomfortable, ya know?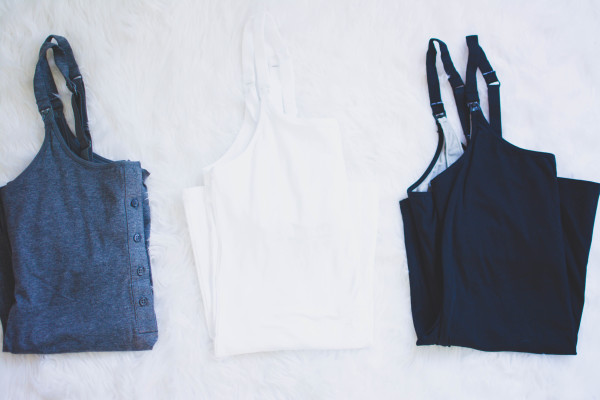 I went with Gilligan O'Malley Nursing Tanks at Target because out of the different ones I've tried I prefer them best. They get the job done, they don't wear so fast and I found these cute new styled ones with buttons that I'm eager to try. I packed three for the hospital and in neutral colors as well (but if they had pink as an option I would have been all over that!!!!).
Robes Are An Absolute Essential
When I was at the hospital last year with my 2nd, Ivy, I absolutely LOVED having the Target – Gilligan O'Malley Robes. I seriously lived in them while pregnant and at the hospital. They're so incredibly cozy, comfy and breathable. This is really important to be because I absolutely hate being hot! These specific robes are so perfect for the hospital because they provide quick and easy coverage for when you're nursing, and trying to keep covered with all of the random people you don't know that keep coming in and out of your room.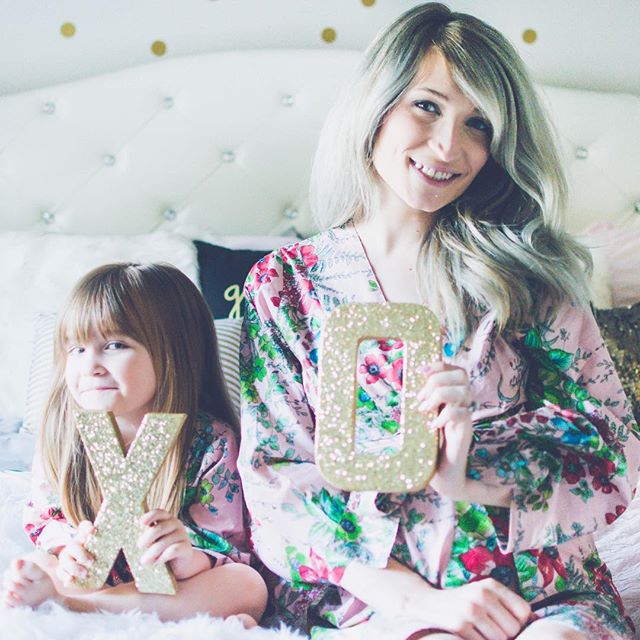 I also packed this Plum Pretty Sugar robe that has a feminine touch to it for the special photos with my little one!
Comfy Pants
Once again I'm going to refer you right back to Target here with Women's Fluid Knit Pajama Pant – Gilligan & O'Malley. These pants are truly a dream. Are you noticing a trend here? Gilligan & O'Malley has this comfort stuff pretty well figured out!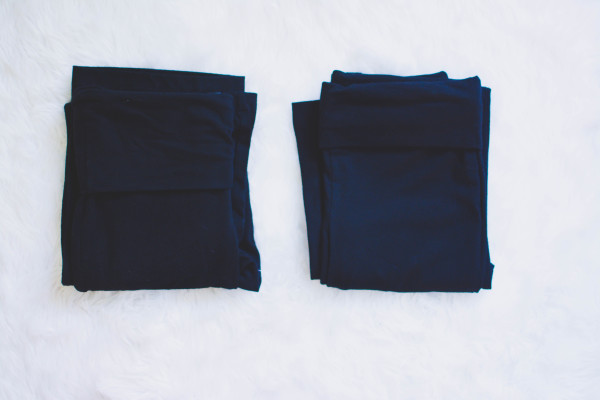 The comfort they provide and the breathability as well, had me buying a pair of these in every color. I really couldn't help myself. And you know you'll be sore, crampy and what not at the hospital so just go ahead and treat yo self with these babies.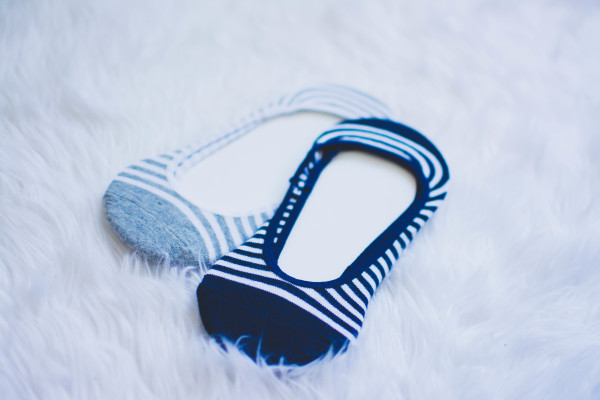 Socks/Slippers
Call me weird, I'll take it, but I'm really not one for wearing socks or slippers. I wear mostly ballet flats and I just like to slip them on as is but for the hospital, socks and slippers are a must. I'm not hating, what-so-ever, on hospital cleaning crews, but come on, you don't know what's been on those floors! (or maybe you do) so the feet shall be covered! And I picked up some cute little socks from Target to cover me here as well.
Specially-Made Hospital Gown
This was another first for me when it comes to my hospital stay and I was so excited! Pink is so me and I also happen to love polka dots, oh so very much.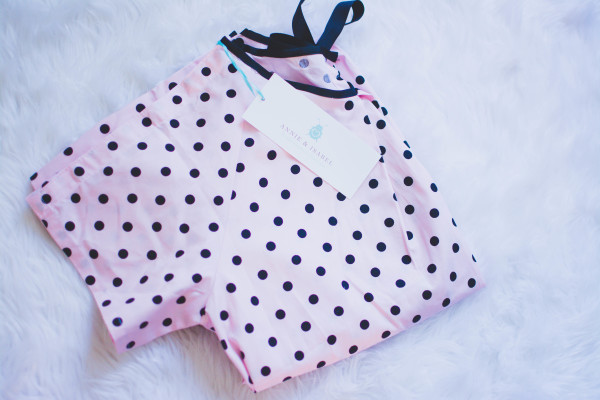 I know some people may think that having a special hospital gown is unnecessary but hey it adds to my excitement and I don't know if we'll be having another little one so I just want to treat myself and have a girly-unique-and-not-previously-worn gown for my baby's arrival!
By the way I got this adorable gown from Annie and Isabel, two sisters that also happen to be registered nurses that started up their darling shop, Annie & Isabel over 7 years ago. They make beautiful gowns that are not just for births too! Besides our beautiful mamas, women who have cancer, radiation treatments, and any hospital stay enjoy their designer hospital gowns. I absolutely loved wearing mine!
Belly Support
For my last two pregnancies, I didn't actually give any belly support products a try, but this pregnancy I have done and am doing some experimenting with them.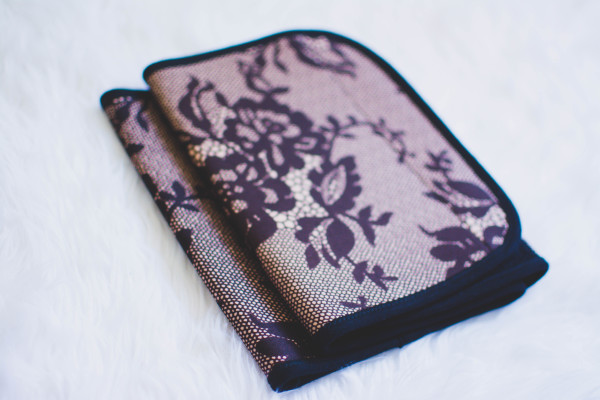 For the hospital I packed a Belly Bandit
in hopes of having more tummy support. I remember last year my belly just felt so weird those first few weeks because there was no more baby and my muscles were taking their sweet time pulling back together. This time I went to the hospital prepared with this pretty supportive band to not only add support but also get my belly back to where it was pre-baby faster! I'll keep you updated as to how that goes in later posts just in case ya wanna know!
Undergarments
Although I like to wear nursing tanks, I also packed a few nursing bras just in case! And I just so happened to pack some You! Lingerie ones because I love their pops of color and cute feminine attention to details! I mean seriously how often do you find nursing bras like these?!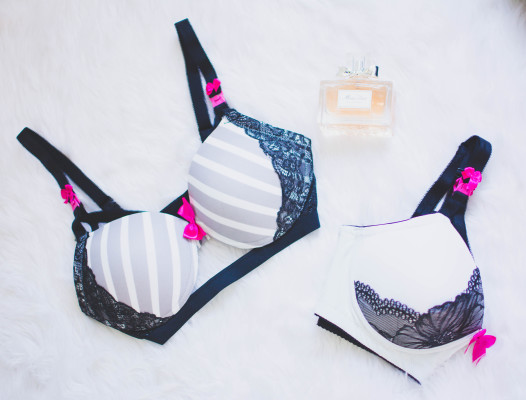 Now for panties, I packed boy shorts. For full coverage bottoms, they're my style-go-to and I don't want to talk too much into details, but you must know you'll be needing a lot of coverage down there right after baby. The ones I picked up for this hospital stay happen to be Gilligan & O'Malley too! Surprise surprise lol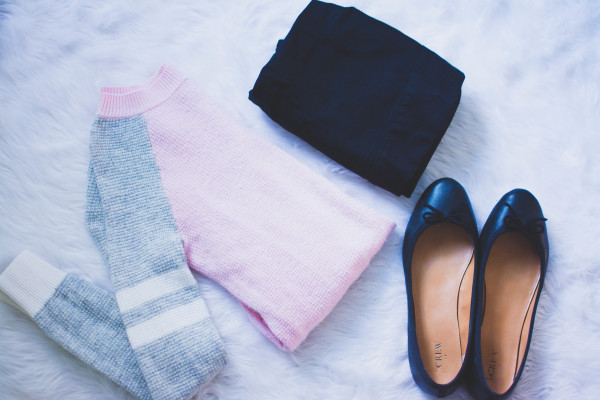 Going Home Outfit
Let's not forget about your outfit for going home! You may not be feeling so glamorous at this point and that's totally ok! If you prefer to just wear some comfy sweats on the way there's nothing wrong with that my dear! I plan on wearing a cozy sweater, over a nursing tank, and if I feel up for it wearing my ASOS maternity jeggings with some comfy ballet flats.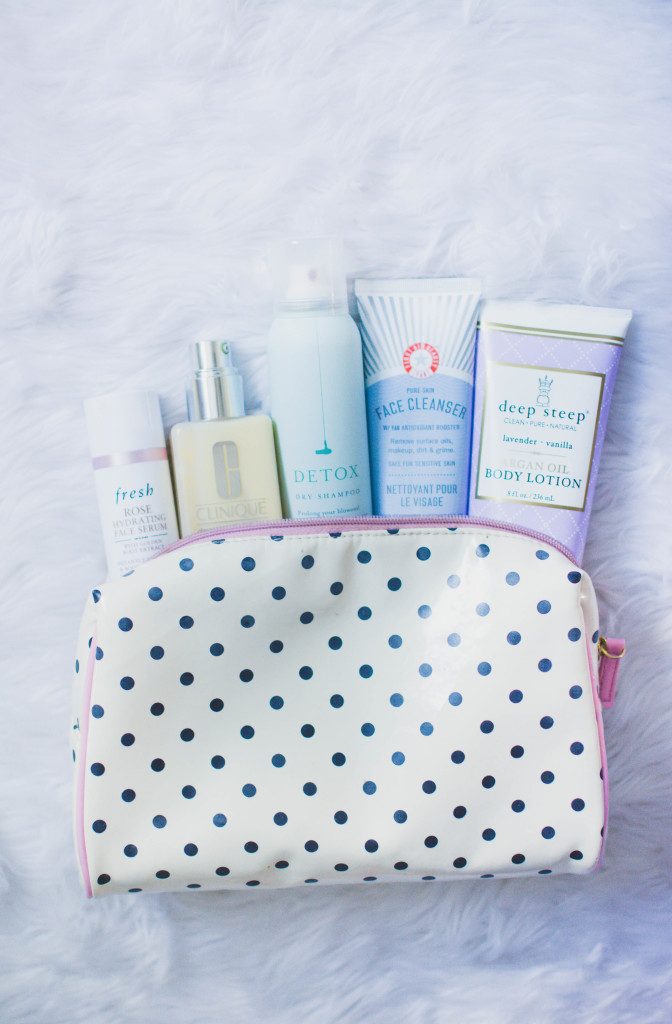 Let's Talk Beauty
My favorite thing to have on hand at the hospital (or anywhere) is a great face moisturizer and definitely dry shampoo! Cannot live with out that! Drybar by the way makes the best one ever and trust me I've tried so many! Any-hoo here's just a quick list of what you should include: Brush, Makeup, Cleanser, Lotion, Moisturizer, Dry Shampoo, ToothBrush/Toothpaste, Deodorant.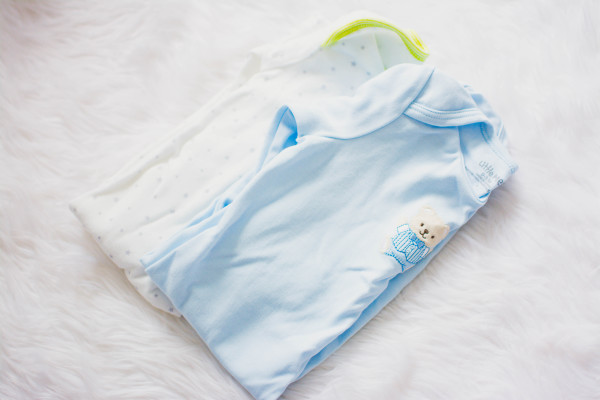 All Things Baby: Here are just a few ideas for packing: Baby Gowns, Onesies, Blankets, Mittens, Socks, Burp Cloths, Caps, Car Seat, Pacifiers (just in case) and Poppy/Nursing-type Pillows.
Other Essentials: Camera/SD Card/Charger, Notebook/Pen, Cell Phone Chargers, Personal Pillow (if you're like me and hate thin pillows) and Personal Blanket
I hope you enjoyed learning about all the things I packed in my hospital bag. I discovered My Petunia Pickle Bottom bag through my amazing registry site Gugu Guru because it matches my personal style.
About J'Adore Lexie Couture:
I love all things girly & glam & also have a deep love and admiration for every thing & anything Audrey Hepburn. Kate Spade Obsessed & You must know that the color Pink & Glitter are absolutes in my book. I have always wanted to have an outlet where I can share my passion for all things pretty as well as my desire for dressing elegantly & femininely. I wanted to create the perfect glam place to share that passion which just so happens to be my blog!
My blog is a backstage pass into my feminine-mommy-lifestyle and all that I utterly adore. You'll find posts on what I'm currently loving, tutorials, styling advice, reviews & more. All tied together by a pretty & Pink bow! Visit: https://www.jadorelexiecouture.com
---
Join our Mom Creator community by signing up for our email list and receive paid and gifted opportunities with your favorite baby and kid brands in your inbox weekly!
Interested in becoming a mom content creator or influencer but don't know where to start? Join our Kickstart program specifically designed for mom creators!