Your skin can absorb up to 60% of what you put onto it, so it pays to be cognizant of what you put on it during pregnancy. When Christine and Leland Dehring were expecting their first child, they quickly learned that tons of the products they used every day are actually full of dangerous chemicals that could potentially harm their unborn child. They also realized that most mommies don't even realize that these chemicals exist. Christine and Leland decided to dedicate themselves to finding the safest, most effective pregnancy products and Bump Boxes was born. Bump Boxes delivers bundles of only the best, safest pregnancy and baby essentials straight to your door.

Here Gugu Guru editor and nationally known beauty writer, Melissa Schweiger Kleinman, co-author of Belli Beautiful: The Essential Guide to the Safest Health and Beauty Products for Pregnancy, Mom, and Baby, shares her expert tips on worry-free beauty for pregnant mamas along with her Bump Boxes product pick!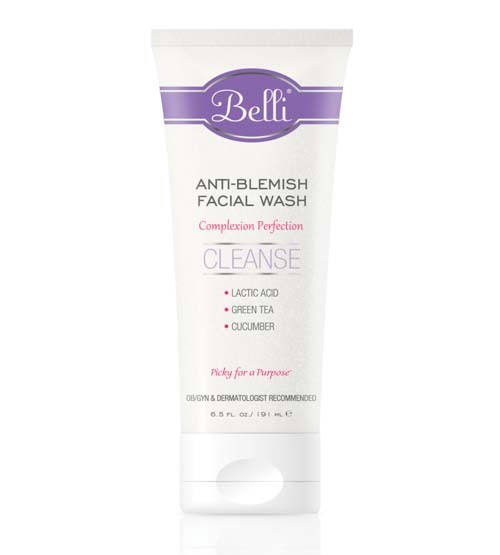 TIP: Spot Treat with Care
Acne is the most common skin complaint during pregnancy, thanks to the influx of hormones your body faces during pregnancy. But the typical acne-fighting ingredients you used before you got pregnant are no longer safe when you're with child. Both salicylic acid and benzoyl peroxide are contraindicated during pregnancy and have been linked to birth defects. A safer alternative is products containing tea tree oil, sulfur or lactic acid.
BUMP BOXES PRODUCT PICK: Belli Anti-Blemish Facial Wash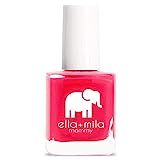 TIP: Mani/Pedi at Home
Treating yourself to a manicure may sound like a no-brainer during pregnancy, but a trip to the nail salon is rife with possible dangers for moms-to-be. If the nail technicians fail to properly sterilize their tools or clean the foot spas, you could be exposing yourself to possible staph infections. And then comes the nail polish itself, which could contain DBP, toluene or formaldehyde. Instead, invest in your own nail tools and a lovely shade of 5-free nail polish and either take it to your salon or DIY.
BUMP BOXES PRODUCT PICK: Ella Mila Mommy Collection Nail Polish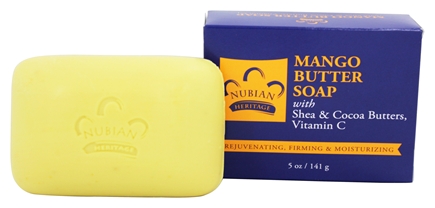 TIP: Keep it Clean
While you may be hooked on your old-school bar of soap, pregnancy is the perfect time to take a look at its ingredients. Many bar soaps contain an ingredient called triclosan, which has links to hormonal disruption and liver tumors in animals. Instead, find soaps that contain sodium chloride, vegetable glycerin and shea butter.
BUMP BOXES PRODUCT PICK: Nubian Heritage – Mango Butter Bar Soap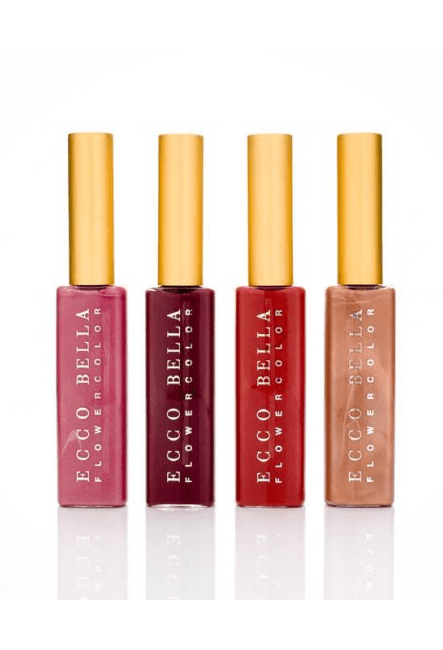 TIP: Kiss Petroleum Goodbye
Rather than reaching for the jar of Vaseline when your lips are cracked during pregnancy or digging for your lip gloss out of your purse to give your pucker some shine, look for products that are petroleum-free. When converted into personal care products, petroleum creates a byproduct known as 1,4-dioxane which is a probably carcinogen. Instead, try a lip product containing essential oils or even lanolin (the ingredient in nipple creams) to soothe chapped lips.
BUMP BOXES PRODUCT PICK: Ecco Bella Good For You Gloss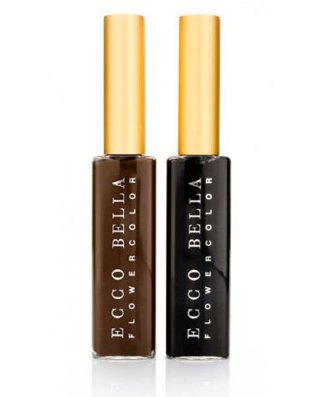 TIP: Keep an Eye out for Safety
It's normal for moms-to-be to feel like they're a second away from falling fast asleep at any moment. Your hormone levels are running amok and feeling exhausted is your body's reaction to some of those changes. Mascara will help counteract the look of fatigue that is sure to remain on your face well after baby is born (welcome to motherhood!). But be smart about the ingredients you choose for your makeup, especially mascara. The eyes have mucous membranes that can easily absorb any unwanted chemicals in your mascara. To be safe, use only mascaras with iron oxides and shellac and apply mascara to only the tips of lashes rather than the base.
BUMP BOXES PRODUCT PICK: ECCO BELLA MASCARA
Join our Mom Creator community by signing up for our email list and receive paid and gifted opportunities with your favorite baby and kid brands in your inbox weekly!
Interested in becoming a mom content creator or influencer but don't know where to start? Join our Kickstart program specifically designed for mom creators!