Once you have a baby, it's not always easy to get up and out of the house to make new friends, find new places, and see new things. However, new websites and phone apps are making it easy for new parents to step back into the world with their babies and kids, and rest easy that there is always a support system nearby. Here's a roundup of some of our favorite websites and phone apps which help strengthen a new or even a seasoned mom's village: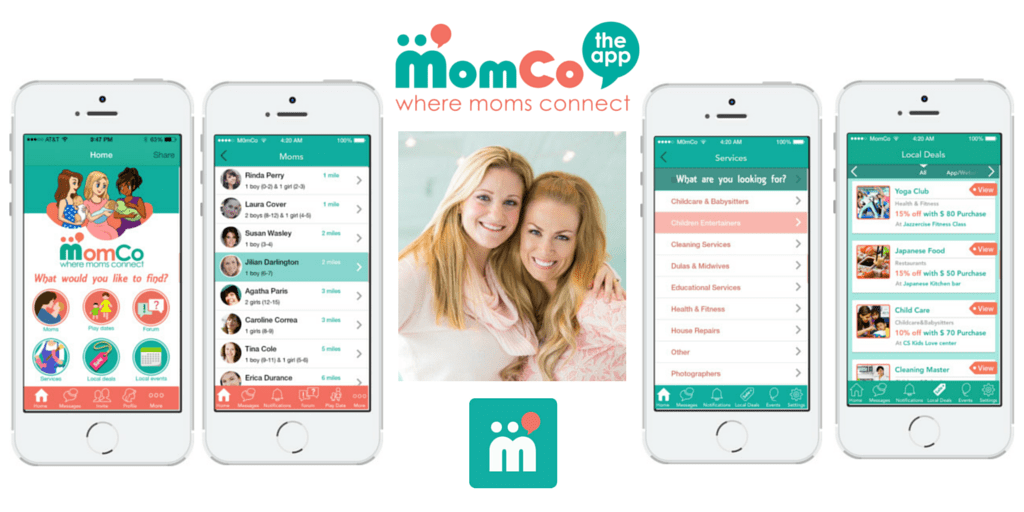 MomCo App: MomCo is a Smartphone app and website which was founded by a mom in California. Think of MomCo like online dating for moms! With the MomCo app, a mom can locate and connect with other parents who have similar age children, share their parenting hacks plus get support in online forums, find out about local children's events and save money on local businesses, as well as win many amazing giveaways!

Mommy Nearest: When you're out and about in the world with your kid, it would be so helpful to know great places to go, the closest bathroom, where you can breastfeed, and what restaurant will tolerate a two year old! Mommy Nearest is the app and website to help you navigate the world with baby in tow. Sign up for Mommy Nearest and you'll get up-to-date information, which is also rated by the Mommy Nearest community, so you can be assured that all of the info and insights are current and relevant. Mommy Nearest is the support in your back pocket which you need to travel the globe with your little one!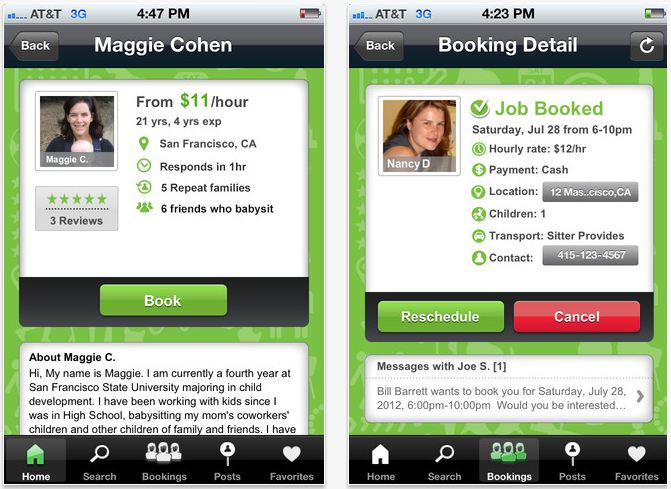 Urban Sitter: Parents deserve a night on the town every once in awhile, but it's not always easy to find a babysitter! Urban Sitter takes the worry and guesswork out of finding the perfect sitter. You can search the website for sitters in your area and check out video profiles, recommendations from other families, as well as if families repeatedly used the same sitter. You can also search by local schools and parent groups to see who the top rated sitters are! With a social networking concept, it is easy to see which of your mom-friends have used a sitter (and see what they thought!). Find, book, and pay online, so you can head out to date night!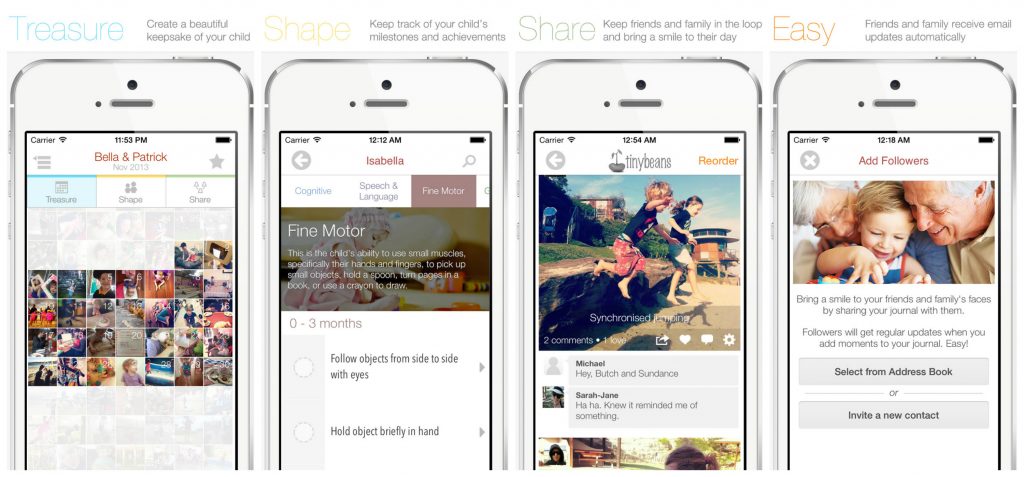 Tiny Beans: Sometimes, the days fly by and we forget to snap a photo or jot down a memory of our child. Tiny Beans is here to help! An online journal for parents, Tiny Beans is the perfect way to share all of the special moments with loved ones. You can upload videos, photos, and notes, as well as mark down all of your baby's milestones. Want to commemorate a birthday? You can easily print a gorgeous photo book right from the app! Life moves quickly, and we often forget the little moments, so Tiny Beans aims to make sure you remember all the moments, big and small.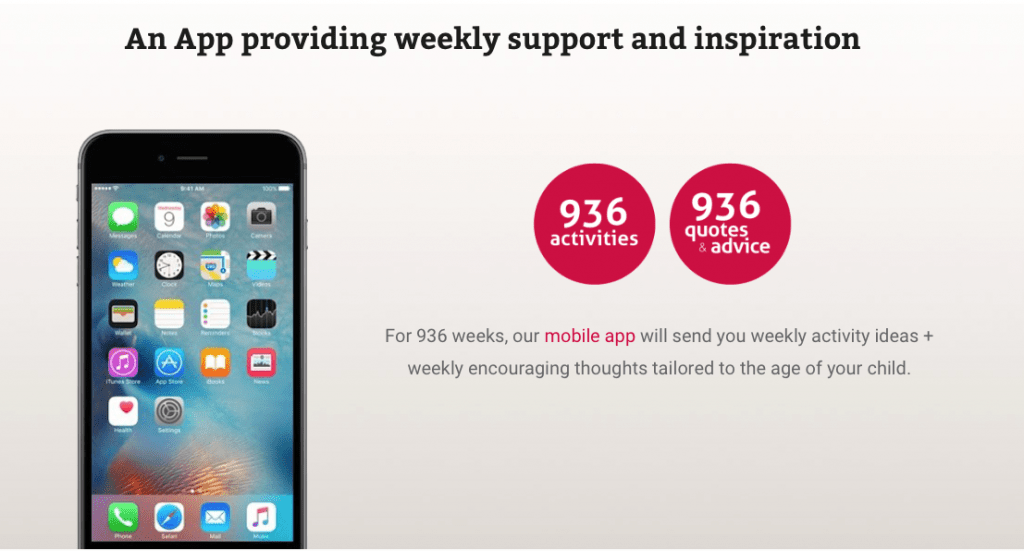 Life Pearls: As the saying goes, the days are long, but the years are short, and this has never been truer than when speaking about motherhood. As Life Pearls' website says, there are 936 weeks between a baby's birth and their 18th birthday; Life Pearls' app provides weekly inspiration and support to help you cherish every moment with your baby, child, and teen. When you buy a membership, you receive 936 pearls in an eco-friendly vase to help remind you how fast those weeks really go! With every week that passes, you remove a pearl from the container, as it symbolizes the past week spent with your little one, and looking forward to the future as well.