Mom Creators talk about the travel strollers they couldn't live without.
In our Facebook Group this week we asked our amazing Mom Creators to chime in on their favorite travel stroller. And they delivered! Check out what our Mom Creators had to say about why these strollers are their top picks!
The Most Popular Choice: UppaBaby Minu (V2)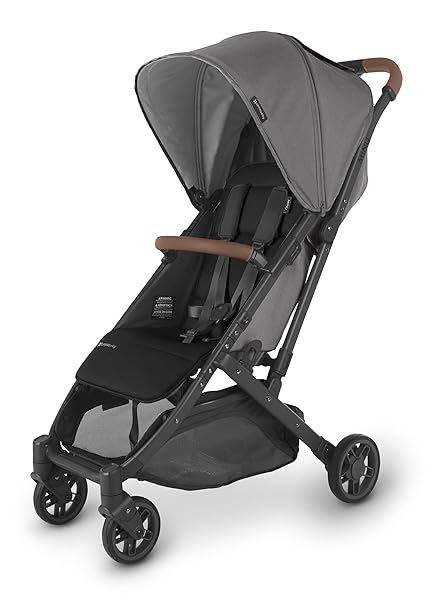 UPPAbaby's Minu+ V2 is a top choice for many moms. Jessica Paquette notes its versatility, writing "car seat, bassinet, all can snap in like normal UPPAbaby for infant use." Erin Franta writes, "It has a one-hand fold, and fits in many overhead bins. I can carry baby in one hand and carry or load the stroller in the other." Jennifer Saxton adds, "love my Minu especially now that it has a ride on board," helping this stroller to work for families with multiple kids and offering multiple ways to ride!
The Multiple Kids Choice: Zoe Twin+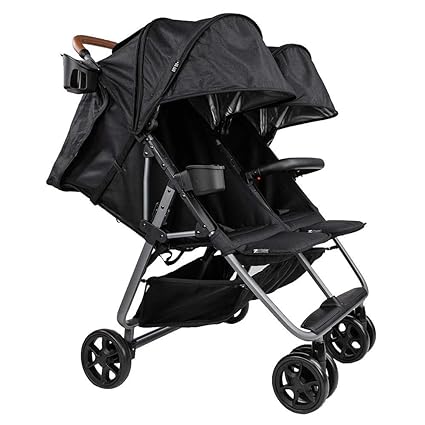 Traveling with more than one small child is a totally different game. Brianna Burpo says, "We recently traveled with our Zoe Twin+ for my two littles and it was a dream! It's super lightweight. Folds up well. Has a decent amount of cargo space."
The Airplane Friendly Choice: Contours Itsy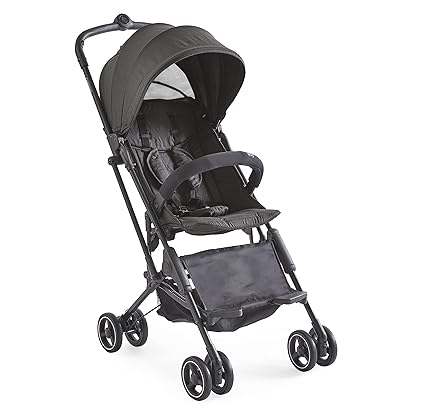 Looking for a travel stroller that can fit in an overhead bin while traveling on a plane? Sarah Haley shares, "I have the Contours Itsy and I LOVE it for travel with my toddler, especially for flights and around the airport. It's super lightweight, folds easily and fits overheard in airplanes so I don't have to gate check it. Wish there was a little more storage space under, it's hard to really put anything under there but worth it for the ease of use and affordability."
The Luxe Choice: Bugaboo Butterfly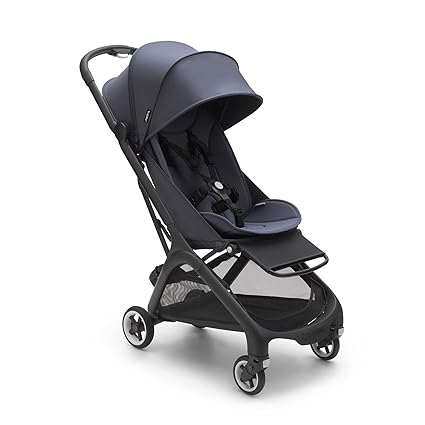 If traveling in style is your vibe, the luxe features and design of the Bugaboo Butterfly might be the right choice for you. Selina Aquino shares that she sees that others, "seem to love the bugaboo butterfly because it has a higher seat back compared to some of the other trifold competitors. It also has a decent-sized under-storage basket that is easily accessible. Bonus extended sun canopy is great too!"
The Budget Option: Summer Infant 3D Lite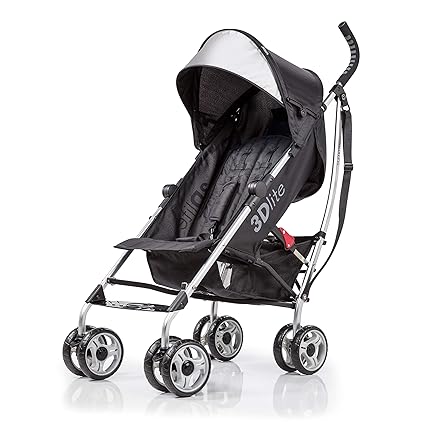 Looking for a travel stroller that won't break the bank? Coming in at under $100, the Summer Infant 3D Lite doesn't skimp on features either! Shannon Willett writes that the stroller "folds up with one hand, is affordable, has a carrying strap, the seat reclines, it has a basket for storage, is easy to maneuver with one hand, is lightweight, and easy to clean!"
The Smooth Ride Choice: Joolz Aer+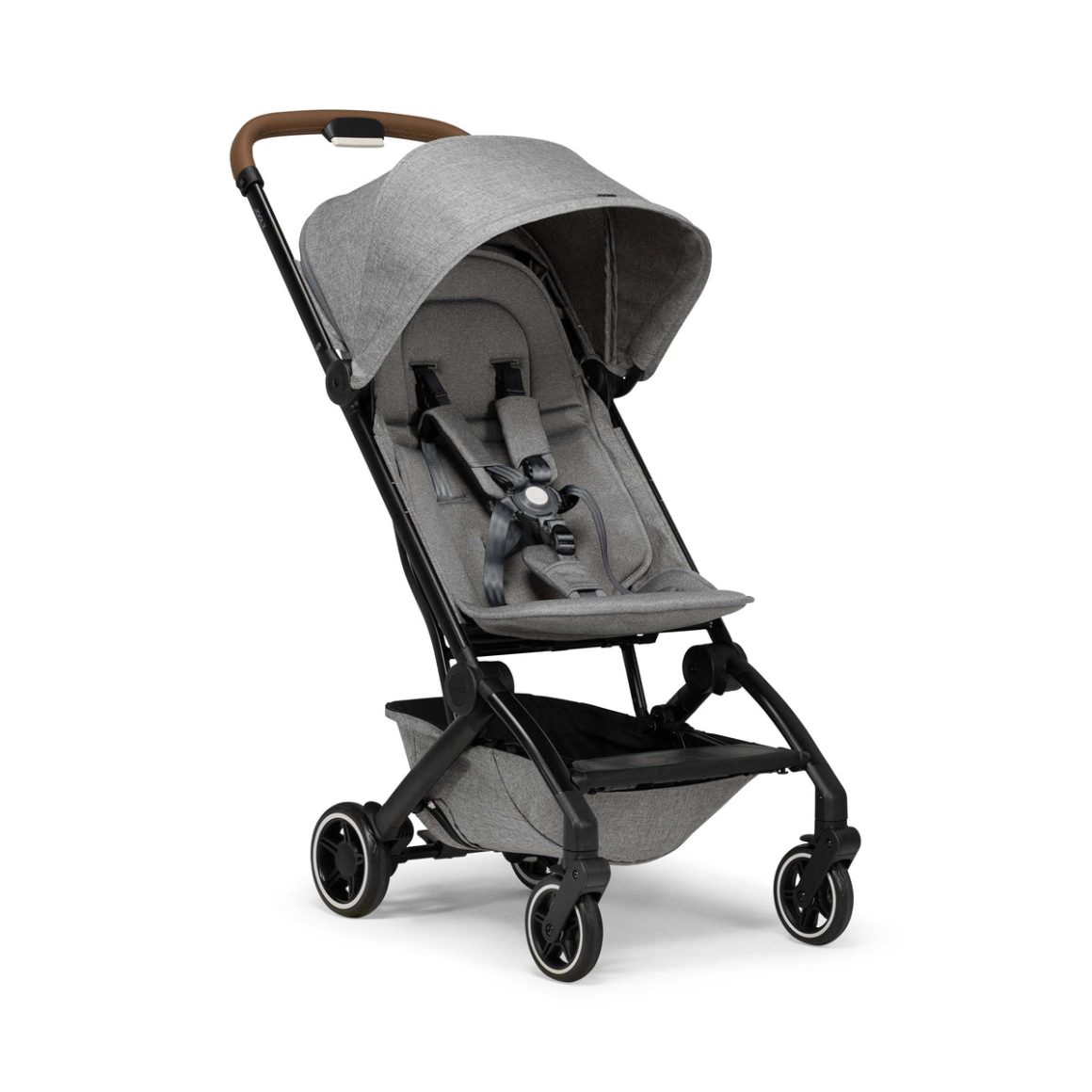 We often hear that travel strollers have a less smooth ride compared to jogging and regular strollers. The Joolz Aer+ seems to have solved this according to Danica Kristl Decano. She states that the stroller's "fold is compact and it feels very sturdy for a travel stroller. The push is surprisingly smooth as well."
Shop Small Choice: Bombi Bebee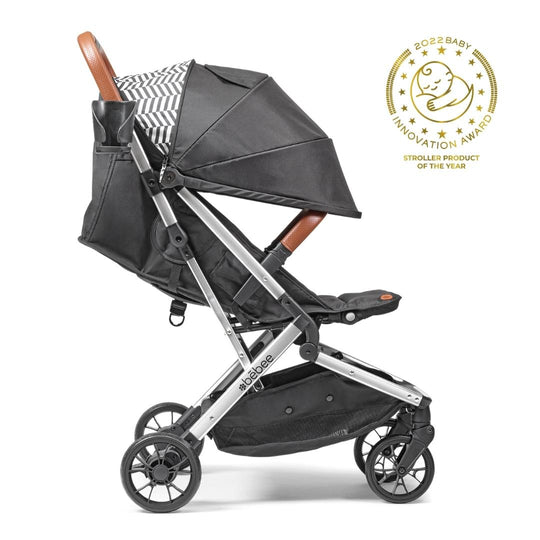 We love shopping small and the Bombi Bebee Lightweight Stroller is a great option for a travel stroller. Jewell Sabrina writes, "They're a small business out of Rhode Island. Super light, easy fold, comes with a travel bag, and reasonably priced! It's my go-to." This stroller also won the 2022 Baby Innovation Award for Stroller Product of the Year!
---
Did we miss your favorite travel stroller on our list? Join our Facebook Group and chime in to let us know!