Teething and solids and baby led weaning oh my! It can be rough, and sometimes scary for baby and parents. But Boon is making it easier with a couple of new products.
The American Academy of Pediatrics (AAP) recommends starting solids when your baby is 6 months old, and this is also about the time their first teeth start to appear. These Boon products can help you with the transition.
Boon PULP Freezer Tray
The Boon PULP Freezer Tray can be used for soothing sore gums and introducing new foods to your baby! This 100% food grade silicone tray is simple to use, clean (dishwasher safe) and made without BPA or PVC.
Parents can put yogurt, puree, juice or breastmilk in the silicone tray, then freeze it, creating cubes that fit perfectly into the Boon PULP Feeders. The PULP Feeders are designed to be easy to hold and the soft silicone allows the baby to chew and suck providing teething relief as well as nutrition. The tray comes with 2 PULP feeders to get started, and you can grab extras if needed.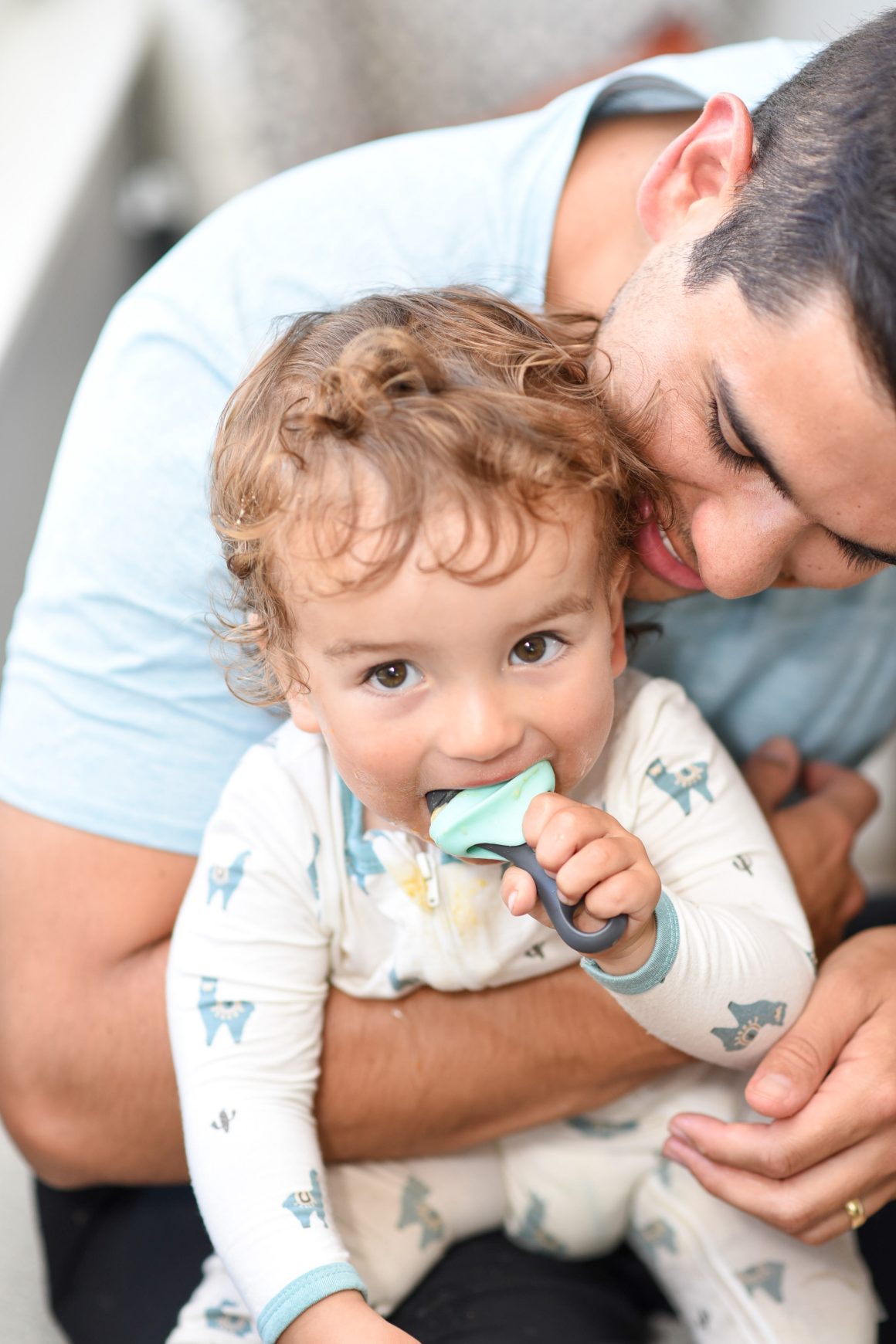 The Boon PULP freezer tray can carry your baby into toddlerhood allowing you to make healthy and simple popsicles for them to enjoy. Check out some super fun recipes you can try here!
DIVVY Solids Start Set
The DIVVY Solids Start Set helps make mealtime prep for your baby easier. The prep kit includes a large 11×14 prep mat, a grater, and a crinkle cutter.
The grater can be used for hard foods such as carrots and the crinkle cutter adds texture to food making slippery foods like avocados easier for your baby to hold. And the cutting mat gives you a large surface to work on and includes tips and tricks about what types of foods to try, along with other helpful information. We love that the crinkle cutter adds texture to slippery foods like bananas and avocados, and the grater can be used for foods like carrots or cooked sweet potatoes for your little one to practice pinching!
Cleanup is also made simple because all pieces are dishwasher safe, because who really has time for dishes?
If you have a teething baby, or it is time to start solids be sure to pick up the Boon PULP Freezer Tray and DIVVY Solids Start Set from Amazon. In fact, do your new mom friend a favor and grab them for her too because she will be needing them soon as well!
Shop the DIVVY Solids Starter Set >>
Related Posts: Boon: Beyond The Grass, Review on Boon Highchair
Thank you to Boon for making this sponsored post possible.