By Maria West
Here's the pumping secret no one tells you: your sessions are only as good as your equipment. And Motif Medical is changing the breast pump game. A team of medical industry professionals developed the brand's top-of-the-line portable breast pumps and nursing accessories. Lactation experts and moms alike rank Motif products at the top of their lists.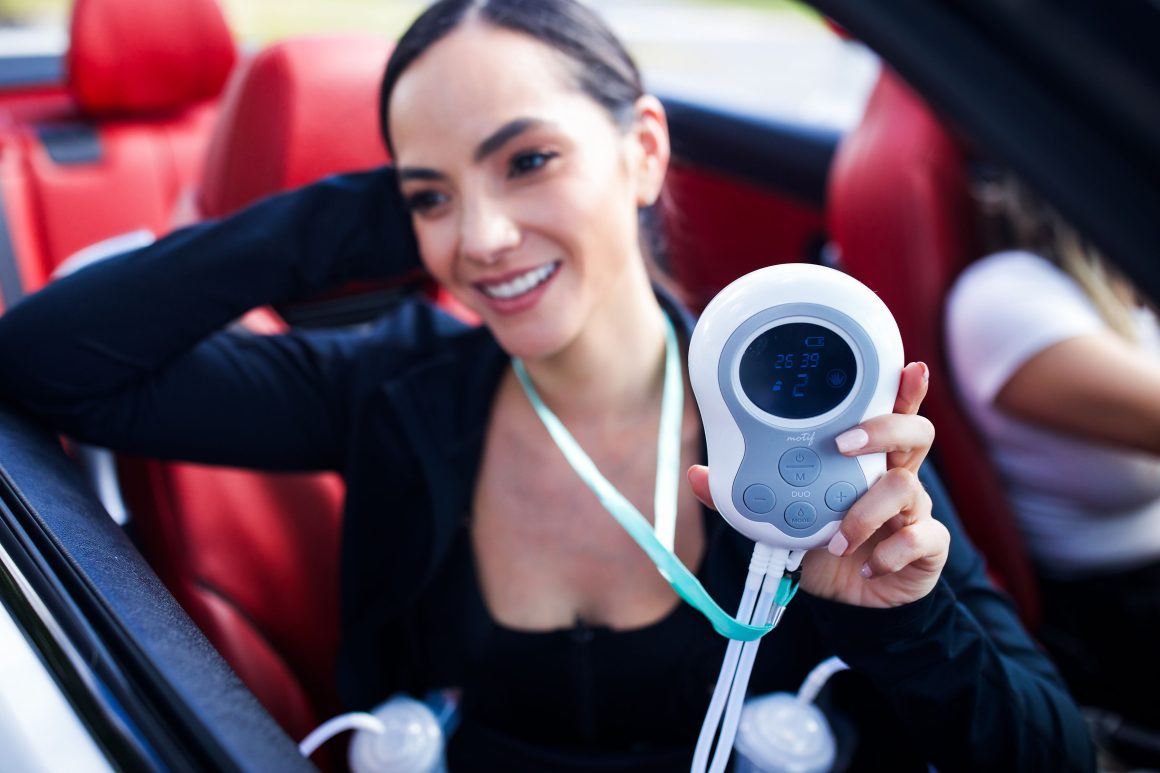 Meet the Motif Duo Pump
The Duo Double Electric Breast Pump takes multi-tasking or pumping on the go to a whole new level. Paired with Motif's lanyard and a hands-free pumping bra, the Duo does all the work while you do anything else. There's a reason it was voted the best lightweight breast pump by What to Expect.
This small-but-mighty breast pump is not only 100% portable, but its rechargeable battery lasts 2.5 hours. That means no more scrambling to find an outlet or being tied to the office closet.
A clean, simple design
A closed system prevents backflow from milk into the pump's tubes and motor
Quiet enough for those late-night pumping sessions or work settings
Weighs <1 lb and can fit in most purses, diaper bags, or glove compartments
Software features to love
Time-saving, milk-producing power comes from the pump's programming. Higher vacuum settings aren't always the answer, though, as they can cause pain and damage to your nipples.
We know the Duo is a cutie, but its software is what gives the power moms want. The Duo program includes:
Expression or massage pumping modes with 10 levels each stimulate letdown and get the most comfort and milk
Frequency function
Programmable memory that records and tracks your favorite settings for next time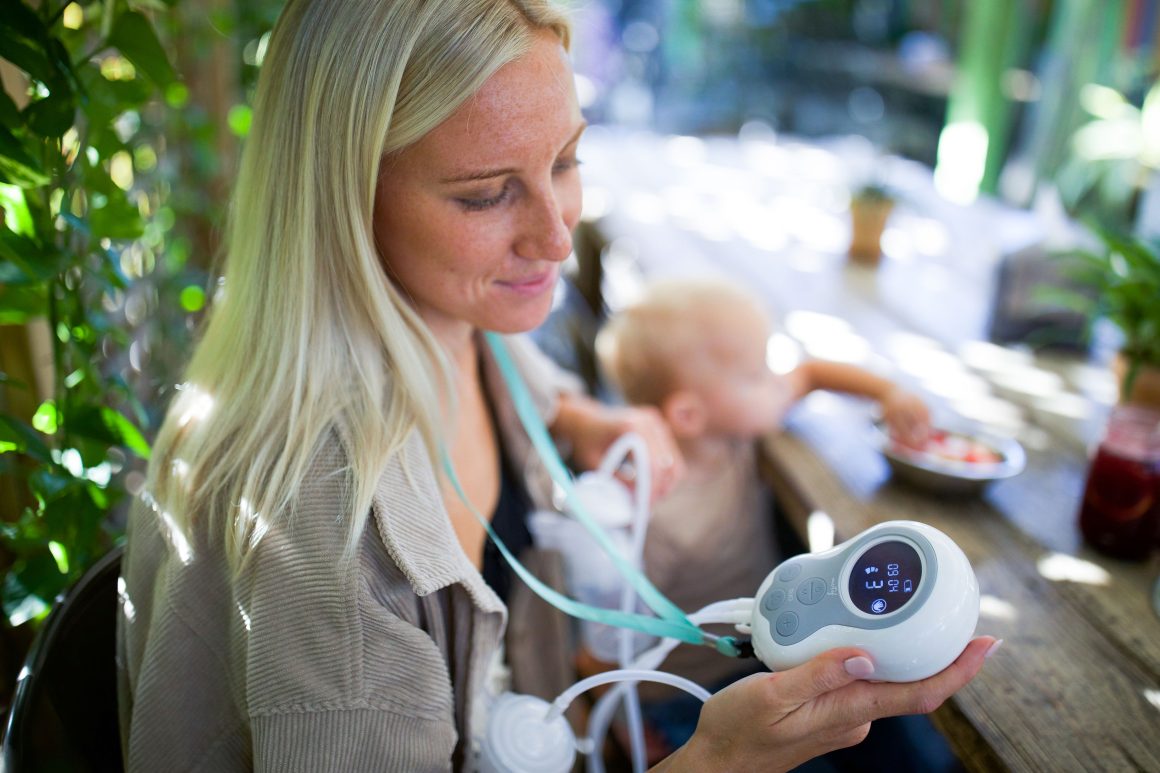 Using a portable breast pump
Portable breast pumps allow the freedom to pump away from a wall and in an on-the-go situation like a car or public transportation. Pumping in public or while doing other activities can take some getting used to, but don't knock it 'til you try it. A few things to remember:
Clean hands and pump parts as best as you can before use. If you don't have access to soap and water at a sink, use pump disinfectant spray or wipes and hand sanitizer.
Wear a pumping bra. The Motif Duo comes with a hands-free pumping bra
Keep your outfit accessible. Wear a top or dress that's easy to unbutton, lift, or pull down to situate your pump. Avoid wearing tight or short shirts like a fitted crop top while pumping.
Relax! Your stress levels impact your milk output, so take a few deep breaths. You've got this.
Put milk in a sealed container immediately. Label and refrigerate any milk within 4 hours of pumping.
Clean your pump parts. Rinse or wipe pump parts before your next use.
After a few goes, you'll be a pro in no time!
Motif's breast pump selection
This isn't Motif's only praise-worthy pump. The brand has won awards and been featured in dozens of "top breast pump" lists across the internet. Actress Mandy Moore even called the Motif Luna breast pump her "MVP accessory" during the 73rd Emmy Awards. Lactation experts and moms love it, too, with 90% of surveyed women preferring the Luna over other comparable options.
Read a real mom's review of the Motif Luna here.
Motif has three other breast pumps besides its Duo:
Luna Double Electric Breast Pump: Loved by moms who want more milk in less time, the Luna is a corded or battery-powered crowd favorite and weighs just two pounds.
Twist Double Electric Breast Pump: An "affordable portable" option with twist-activated suction for easy pumping sessions, this simple design comes without all the bells and whistles. Great for keeping a backup pump at the office or in the car.
Manual Silicone Breast Pump: Made with 100% food-grade silicone, this manual pump uses suction to pump or collect letdown one breast at a time.
Happy pumping! Most insurance will cover the majority of breast-pump costs for expecting moms. Use Motif Medical's Insurance Lookup Tool to see your potential coverage for any of their products.
Thank you to Motif Medical for making this sponsored post possible!