This is our first post in Gugu Guru's New Mom Series, where we will be providing helpful information for new and expecting moms about preparing and registering for baby.  For this Infant Car Seat feature, we have partnered up with expecting mama Terra LaRock, the leading brand in infant safety Britax and, the Baby Safety Zone powered by the JPMA (Juvenile Products Manufacturing Association). JPMA is a national trade organization representing 95% of the prenatal to preschool industry dedicated to the safe manufacturing and usage of products.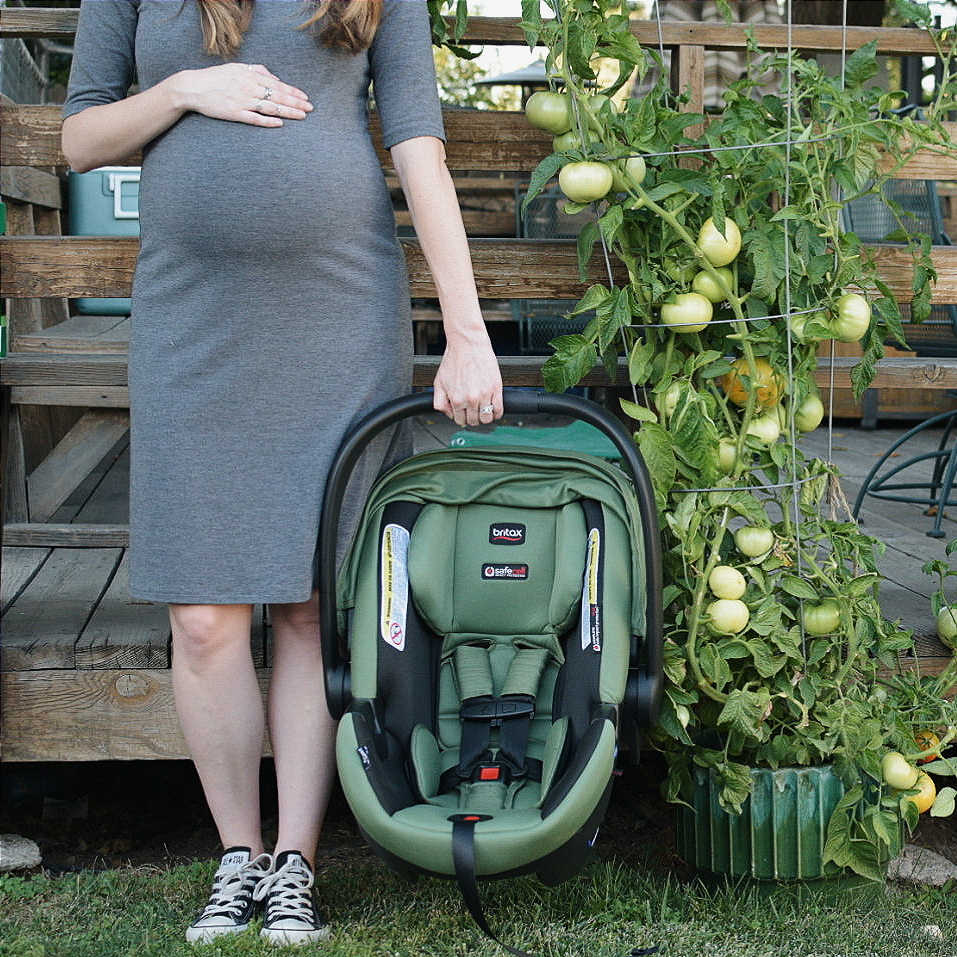 When Terra LaRock, who is expecting her first baby, was researching car seats the most important factor was safety. Terra is 36 weeks along and most experts will tell you that installing your car seat 4-6 weeks before your due date is a smart idea, just in case you go into labor early. As you may or may not know, most hospitals won't let you leave without an installed car seat.
Based on her lifestyle and budget, Gugu Guru recommended the Britax B-Safe 35 Elite Infant Car Seat for her registry.  The B-Safe car seat is engineered to exceed the highest safety standards out there. Aside from the B-Safe being built to last, parents and caregivers love that the seat is easy to adjust and comfortable for your child as s/he grows. In Terra's words:
"We settled on the Britax car seat because it got rave reviews for safety and it is much lighter to carry than many of the other car seats we tried out. We also love how easy it is to click in and out of the base and the fabric appears super easy to maintain and keep clean. The extra bonus of this Britax car seat happens to be the color and pattern choices—they are so fun!"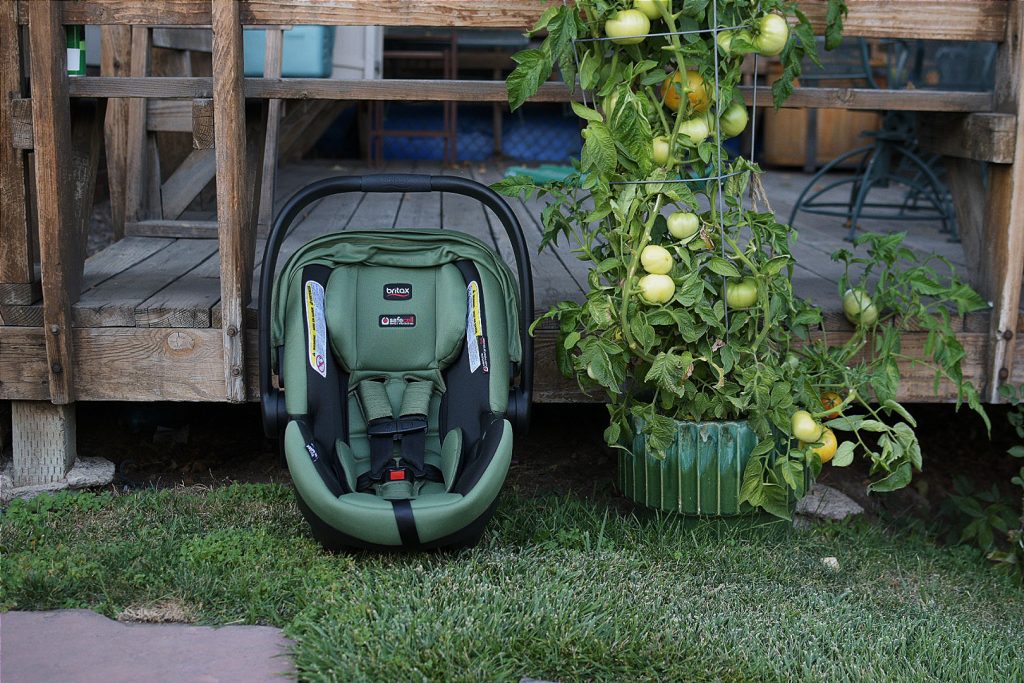 Terra loved the perfectly unisex Cactus Green color (Baby LaRock's gender is a surprise!)
The next step? Reading up on Car Seat Safety on Baby Safety Zone's website. The Baby Safety Zone is an information hub and community for parents and caregivers. Baby Safety Zone helps make safety fun, one baby product at a time. It's very important for new parents to check resources like this because the unfortunate fact is that *most* car seats are installed incorrectly.
Tip: Some parents will tell you that you can go to the your local fire department for installation. We see this as a "checking your work" step and don't recommend you have a safety technician or fire department personnel install the seat from the start. While these are great resources, it's important that YOU know how to install it yourself.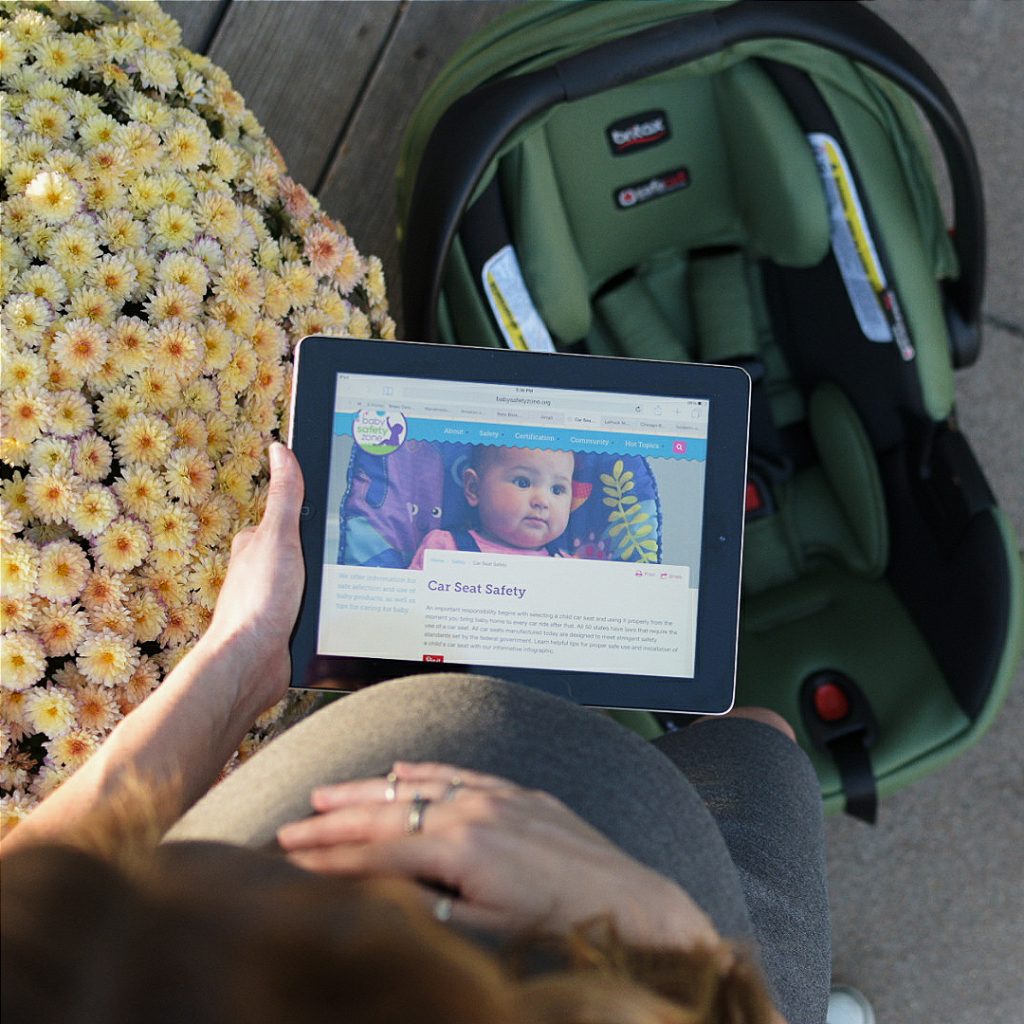 For example, did you know that a properly installed car seat should not move more than an inch in any direction? Learn more helpful tips for proper safe use and installation of a child's car seat with Baby Safety Zone's informative car seat safety infographic. (Find it here or scroll down to the bottom of this post.)

Featured in this week's New Mom Series:
Terra LaRock
Terra is an educator who lives in the Rocky Mountains of Colorado with her husband, Perry, and their husky named Rio. She enjoys gardening, floral design, bluegrass music and getting their home ready for baby's arrival. Terra is expecting their first baby at the end of October and the gender is a surprise!
Follow Terra on Instagram at @LoveAndLaRock
Britax
Britax has been leading the way in child safety technology for more than 70 years. Always innovating, always focusing on what's best for the child, always going beyond 'good enough'. From Europe's best-selling car seat brand, Britax has become one of the brands most trusted by American families since they launched here in 1996.
Since then, Britax has revolutionized side impact protection, transformed safe seat installation, and introduced a range of smart strollers designed around the changing needs of today's families.
Visit Britax at: https://us.britax.com/
Baby Safety Zone
The Baby Safety Zone is an information hub and community for parents and caregivers. We're helping make safety fun, one baby product at a time. Parents and caregivers are encouraged to immerse themselves in the Baby Safety Zone experience and become a part of a circle of parents dedicated to making their child's first years, happy, safe and sound.
The Baby Safety Zone is powered by the Juvenile Products Manufacturers Association. JPMA is a national trade organization representing 95% of the prenatal to preschool industry. Today, JPMA represents 250 companies in the United States, Canada, and Mexico who manufacture, import and/or distribute infant products such as cribs, car seats, strollers, bedding, and a wide range of accessories and decorative items.
Visit the Baby Safety Zone at: https://babysafetyzone.org
Learn helpful tips for proper safe use and installation of a child's car seat with Baby Safety Zone's informative car seat safety info graphic here: