This is our fifth post in Gugu Guru's New Mom Series, where we provide helpful information for new and expecting moms about preparing and registering for baby. For this Crib Mattress feature, we have partnered up with new mama Lindsey Bonnice of Live Sweet Photography; leading organic mattress brand Naturepedic and; the Baby Safety Zone powered by the JPMA (Juvenile Products Manufacturing Association). JPMA is a national trade organization representing 95% of the prenatal to preschool industry dedicated to the safe manufacturing and usage of products.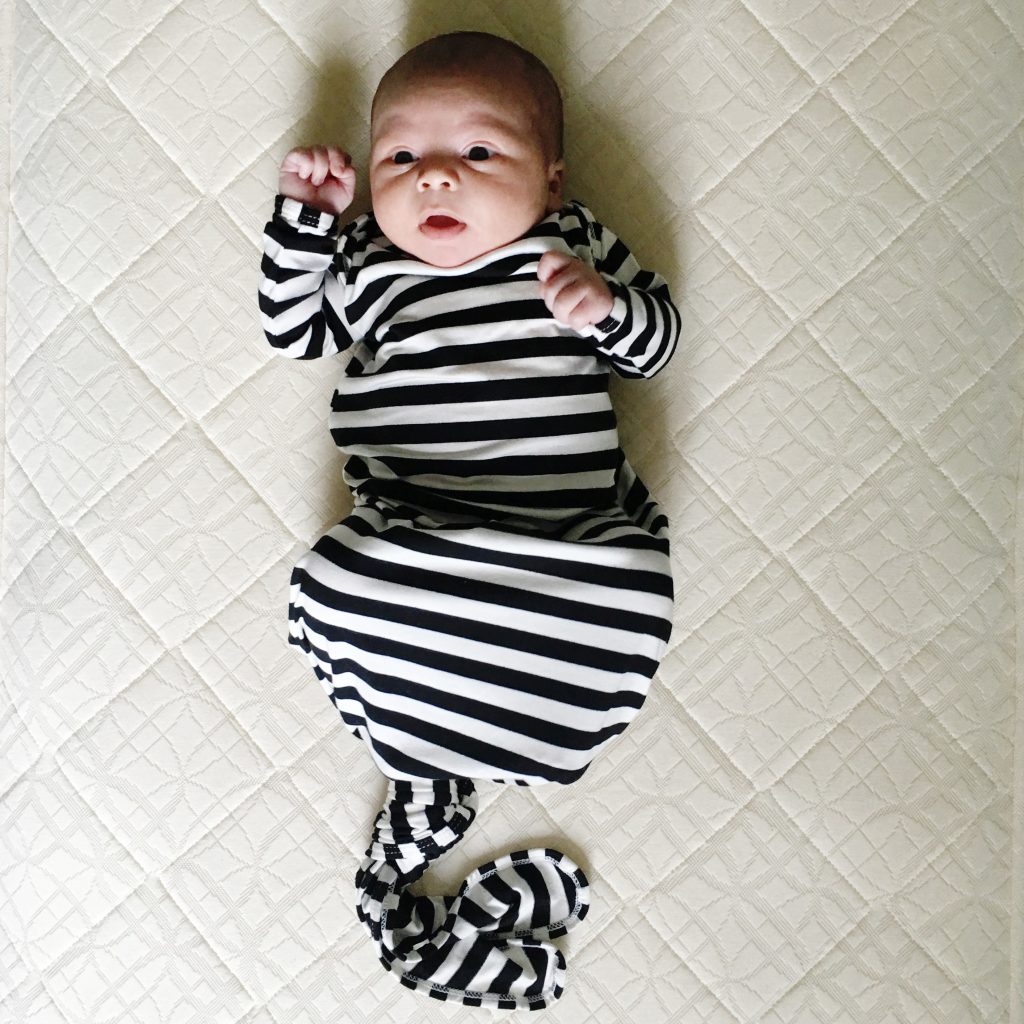 Lindsey just recently brought home her new son, Baby Finn, and one of the biggest questions that any new parent has is, "Will my new baby be a good sleeper?" Creating a safe and comfortable sleep environment for baby is the best thing you can do to ensure the first years are happy and healthy. Most experts will tell you that the safest place for an infant or child to sleep is in a fully functional, properly assembled, JPMA-certified: crib, bassinet, cradle, play yard, or toddler bed. All of these require a mattress – so what should you look for?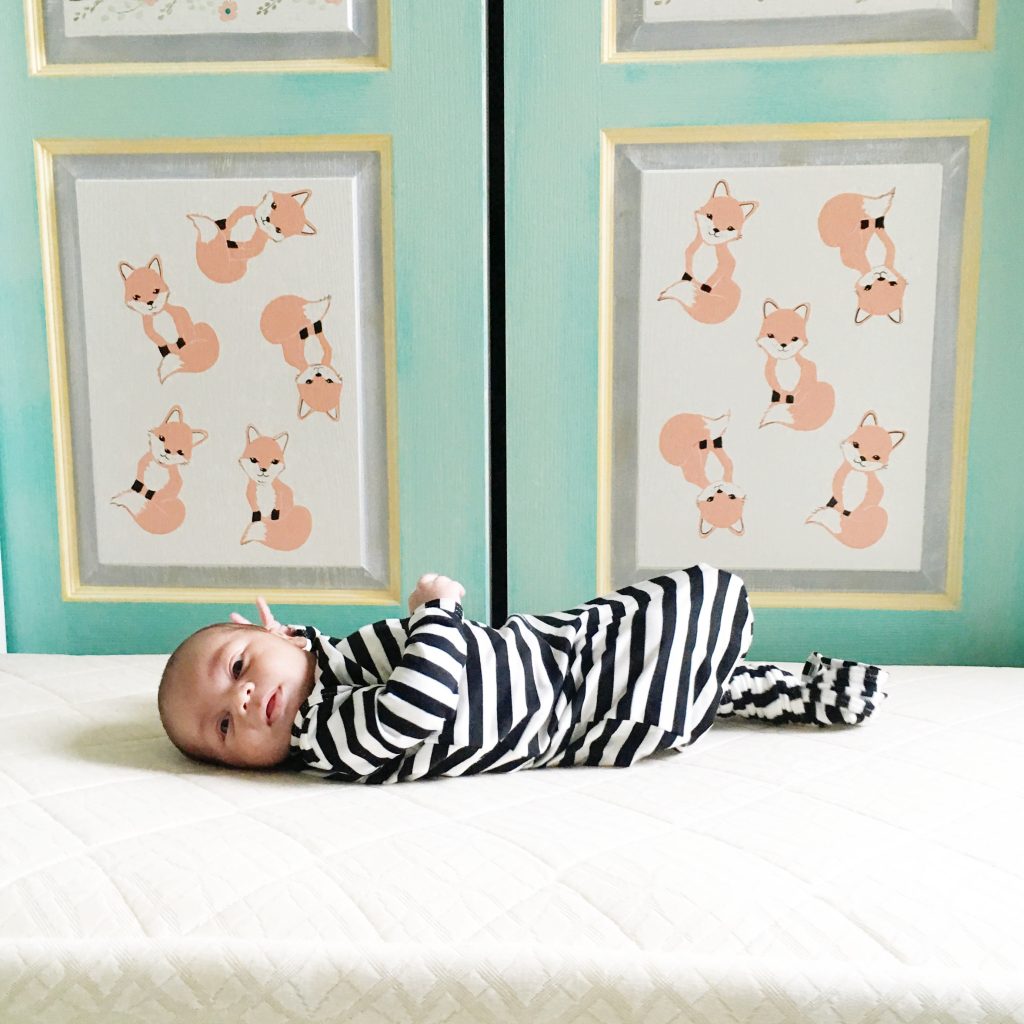 Babies spend 12 to 16 hours per day on their crib mattress, making the mattress the most prominent object in a child's environment for the first three years of their life and one of the most important items on your baby registry.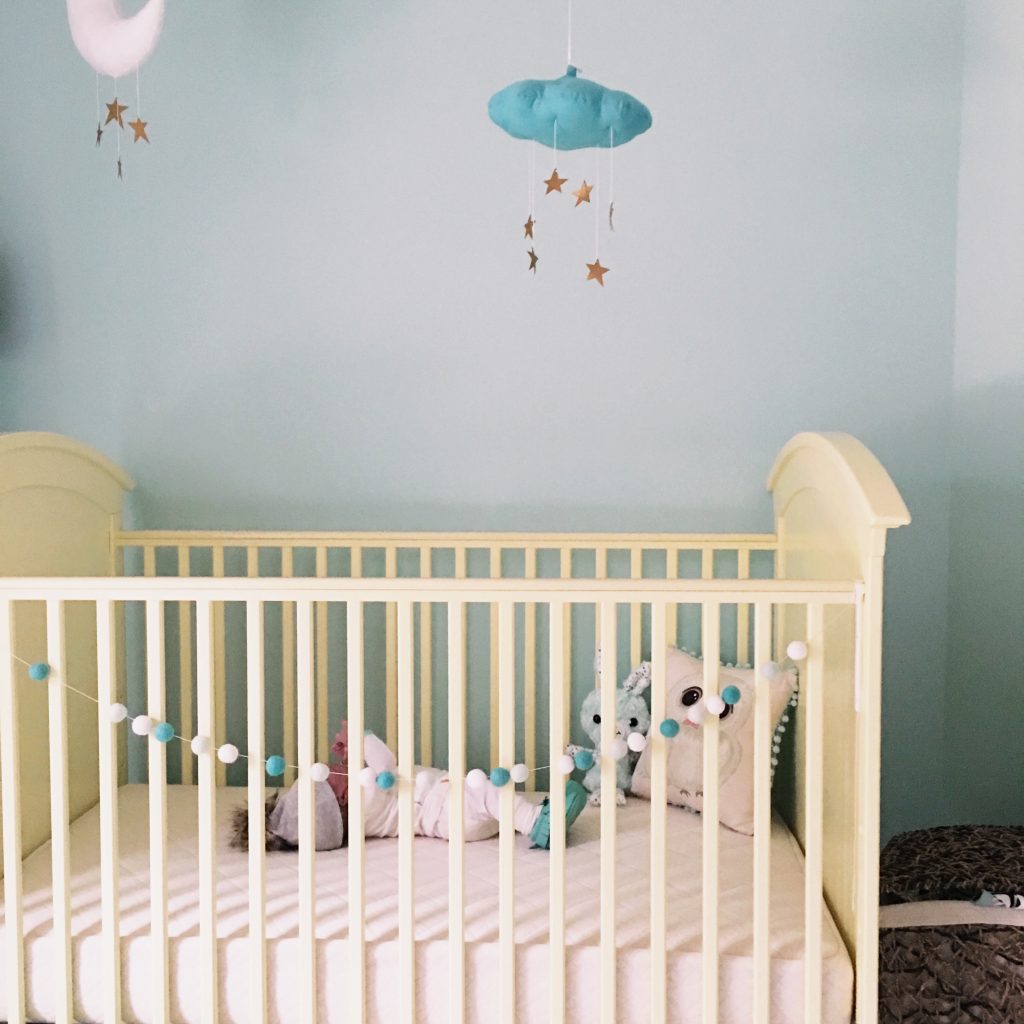 Here's how to ensure you have  the best crib mattress for baby. Always use a properly fitting mattress as infants can suffocate in gaps between a poorly fitting mattress and the crib sides or ends.  Also key is selecting a mattress with a waterproof surface, which is essential for keeping your baby's environment hygienic and protected from mold and bacteria growth within the mattress.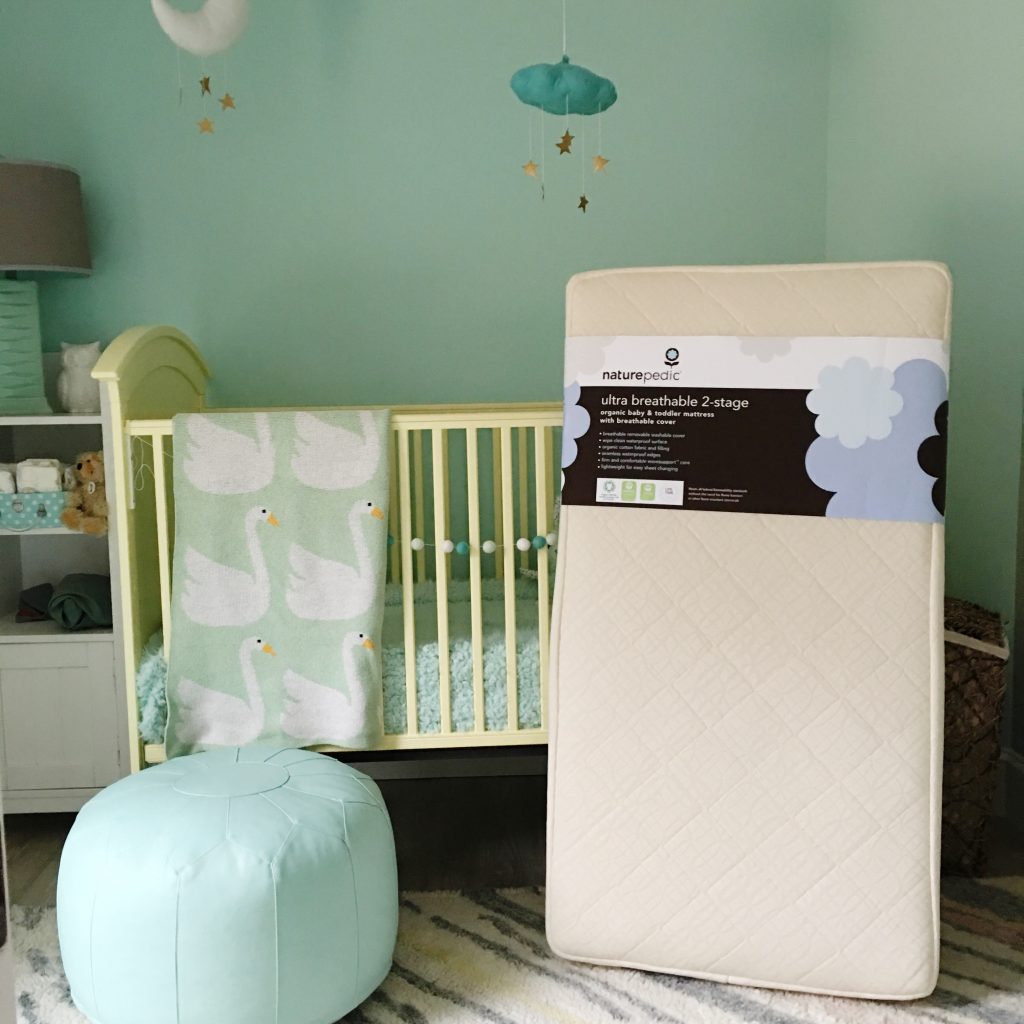 Gugu Guru selected Naturepedic's Lightweight Organic Cotton Crib Mattress with Ultra Breathable Mattress Pad for Finn's nursery – which meets or exceeds safety and quality standards. The Lightweight Organic Cotton Crib Mattress with Ultra-Breathable Mattress Pad is a 2-stage crib mattress for babies and toddlers. It fits snuggly in baby's crib and is lightweight (under 12 pounds), comfortable, and functional for your child's needs from infancy through toddlerhood.
The 2-stage feature is fantastic as baby grows; infants require a firm surface for safety but as they get older, it is safe for them and more comfortable to sleep on the softer side. The Naturepedic crib mattress is certified organic to the Global Organic Textile Standard (GOTS). This ensures that your crib mattress meets a healthy non-toxic standard and is truly organic. The Ultra organic cotton waterproof fabric is durable and acts as a barrier to moisture, dust mites, and bedbugs. The mattress is designed for safety and can be used with or without the Ultra-Breathable Mattress Pad. Plus it has been thoroughly tested for chemical emissions and passes all flammability standards without the need for flame retardant chemicals or other barriers.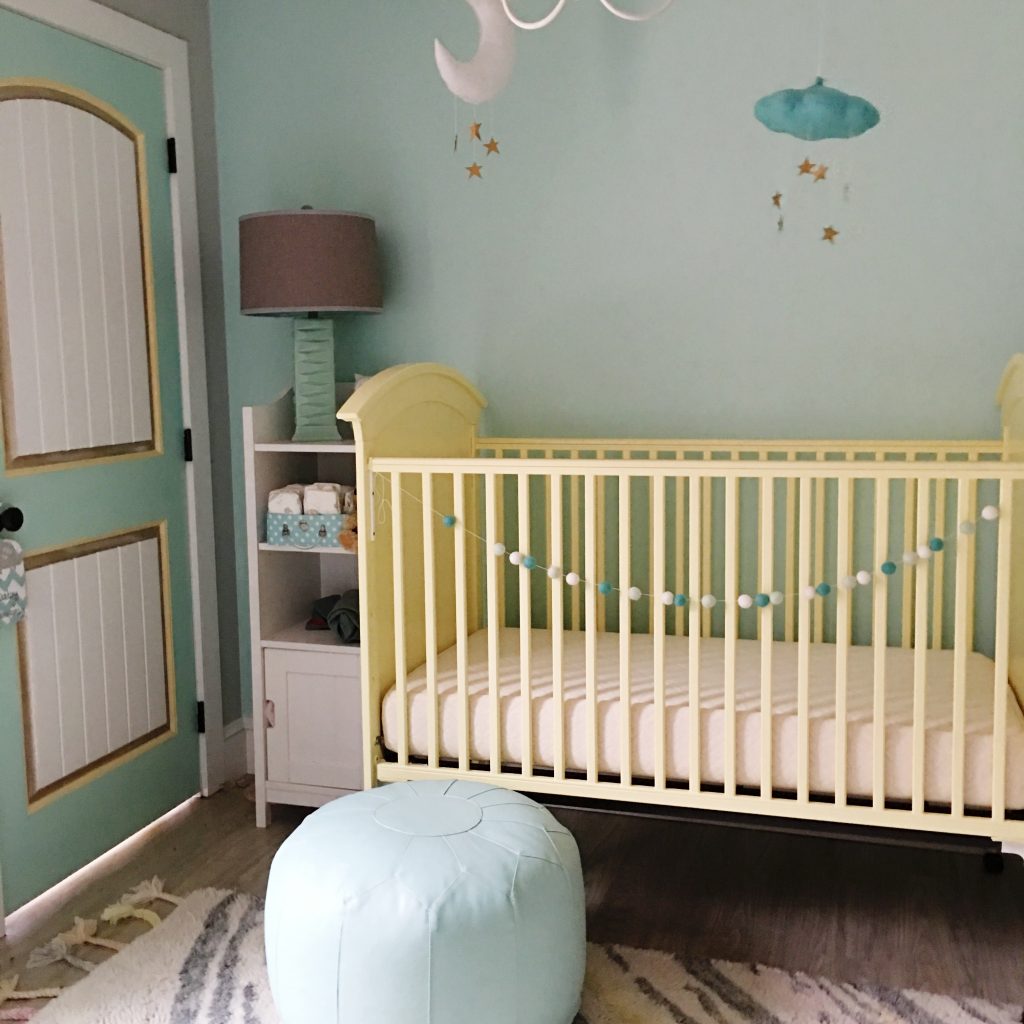 What we really love about this mattress is the Organic Cotton Ultra-Breathable Crib Mattress Pad. The mattress pad is made with certified organic cotton fabric quilted to a unique 3D airflow spacer, and dissipates heat and moisture to reduce sweating and overheating. Soils on the mattress pad won't penetrate the waterproof mattress core.
Lindsey Bonnice is a NY and PA based portrait and newborn photographer and mother. Follow her and her adventures into new mommyhood on her Instagram at @LiveSweetPhotography.  Baby Finn's nursery is featured on Project Nursery and you can see where to purchase some of the adorable decor here.
Naturepedic Naturepedic specializes in the design and manufacturing of quality organic mattresses for infants, toddlers, children and adults that promote natural and organic materials, a non-toxic design, fire-safety, and overall health & safety. All Naturepedic natural and organic mattresses have been designed with the help of pediatricians, chemists, and engineers. They are constructed by Amish craftsmen in our GOTS certified factory in beautiful Chagrin Falls, Ohio. Research and design is coordinated by G.E.M. Testing & Engineering Labs in Cleveland, Ohio.
Baby Safety Zone The Baby Safety Zone is an information hub and community for parents and caregivers. We're helping make safety fun, one baby product at a time. Parents and caregivers are encouraged to immerse themselves in the Baby Safety Zone experience and become a part of a circle of parents dedicated to making their child's first years, happy, safe and sound. The Baby Safety Zone is powered by the Juvenile Products Manufacturers Association. JPMA is a national trade organization representing 95% of the prenatal to preschool industry. Today, JPMA represents 250 companies in the United States, Canada, and Mexico who manufacture, import and/or distribute infant products such as cribs, car seats, strollers, bedding, and a wide range of accessories and decorative items. Visit the Baby Safety Zone at: https://babysafetyzone.org Learn more helpful tips for proper safe use of bassinets and cradles with Baby Safety Zone's safety infographic here: