When it comes to adding newborn clothing to your registry, we at Gugu Guru tend to think 'less is more.' People LOVE to gift baby clothes. You will receive more outfits, onesies, and (if you're like many moms in our village) baby shoes. You may be wondering, 'Does a newborn baby need shoes?' The answer is a simple 'No, they do not.' But gift-givers just can't help it! Those newborn shoes are TOO cute.
Parents come to our Concierge team all the time with the same question, "What newborn clothing do I actually need?" While we recommend leaving all of the fancy outfits, shoes, and seasonal clothing off of your registry, there are a few things we think you should have.
Mom Hack: Scroll down for a checklist of these essentials!
Twins/Multiples Hack: You don't need double of everything. Stick with gender-neutral items for the basics and you can mix and match as needed those early days!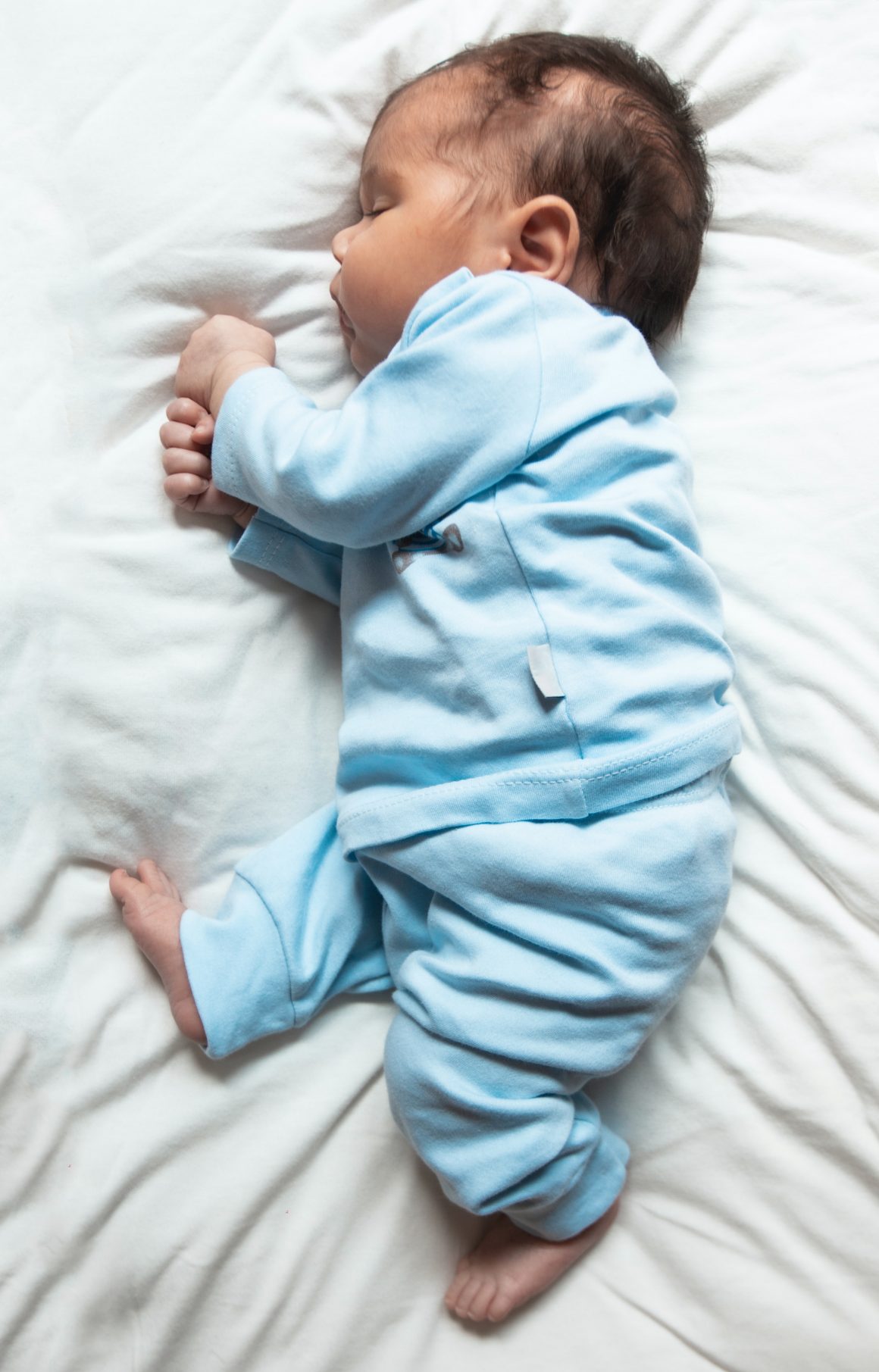 The Bare Essentials
Your newborn's wardrobe will consist of a few categories: swaddles, onesies, hats, and pajamas. For most parents, these items are enough to get them through the first 4-8 weeks without feeling like they need much more.
Wearable swaddles and swaddle blankets (check out the difference here) will be a vital part of your early wardrobe. We recommend having about 4-8 of these that you can circulate through, as they will get messy throughout the day.
Onesies and Pajamas will be your little one's main 'outfit' each day. Depending on the season and climate where your little one is born, you may want more of one or the other. Side-snap onesies are always the easiest for the earliest days. Eventually, you may move into short or long-sleeve onesies, great for containing diaper blowouts. Sizing can be tricky as many brands fit differently. Stick with some basic onesies (6-10) in 0-3 months to start and see what works for your babe! Pajamas are another must for those early days. Look for pajamas with foot muffs (and foldover hand muffs, too!). Again, we recommend having about 5-7 of these to start.
Hats are also a must for your little one from day 1. The general rule of thumb is to keep your little dressed in one more layer than you. Babies lose lots of body heat through their head and their limbs. Keeping their head bundled will help regulate body temperature.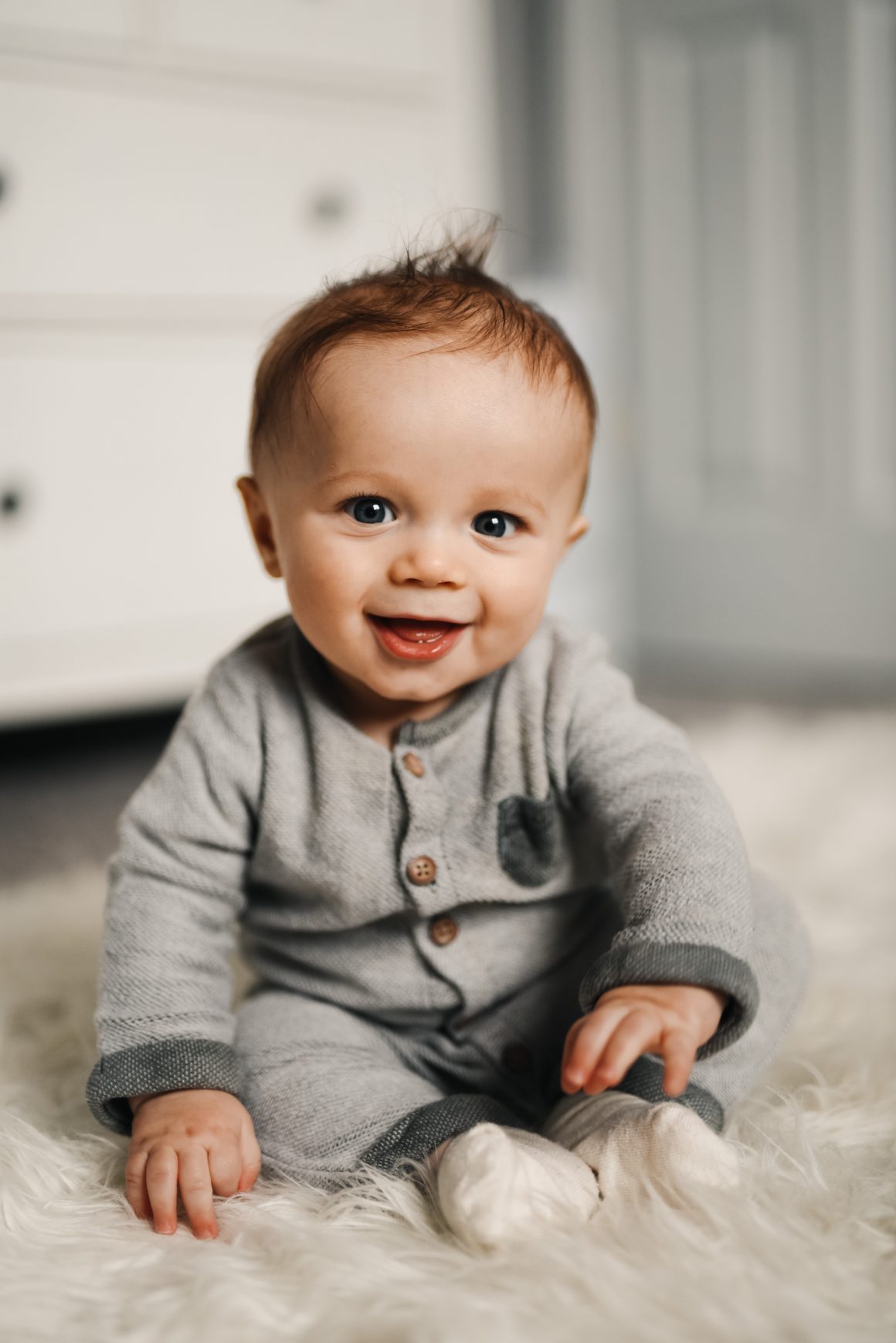 The Extras
Eventually, you will come out of the newborn daze and start getting a few more hours of sleep each night. At this point you may feel ready for baby's first outfits. Look for pants and shirts that are easy to get on/off. Sweatpants or leggings are perfect for newborns. Remember, they can't yet help push their limbs through clothing, so anything that's too tight will be a no-go. At this point you may choose to use onesies as your shirt. If not, choose simple tops with stretchy necklines. 3-5 pairs of pants and 6-10 shirts are perfect for the rotation. Again, wait to see how your little one is growing before you buy too much! At 2 months old, some babies are wearing newborn size and others are wearing size 6 month.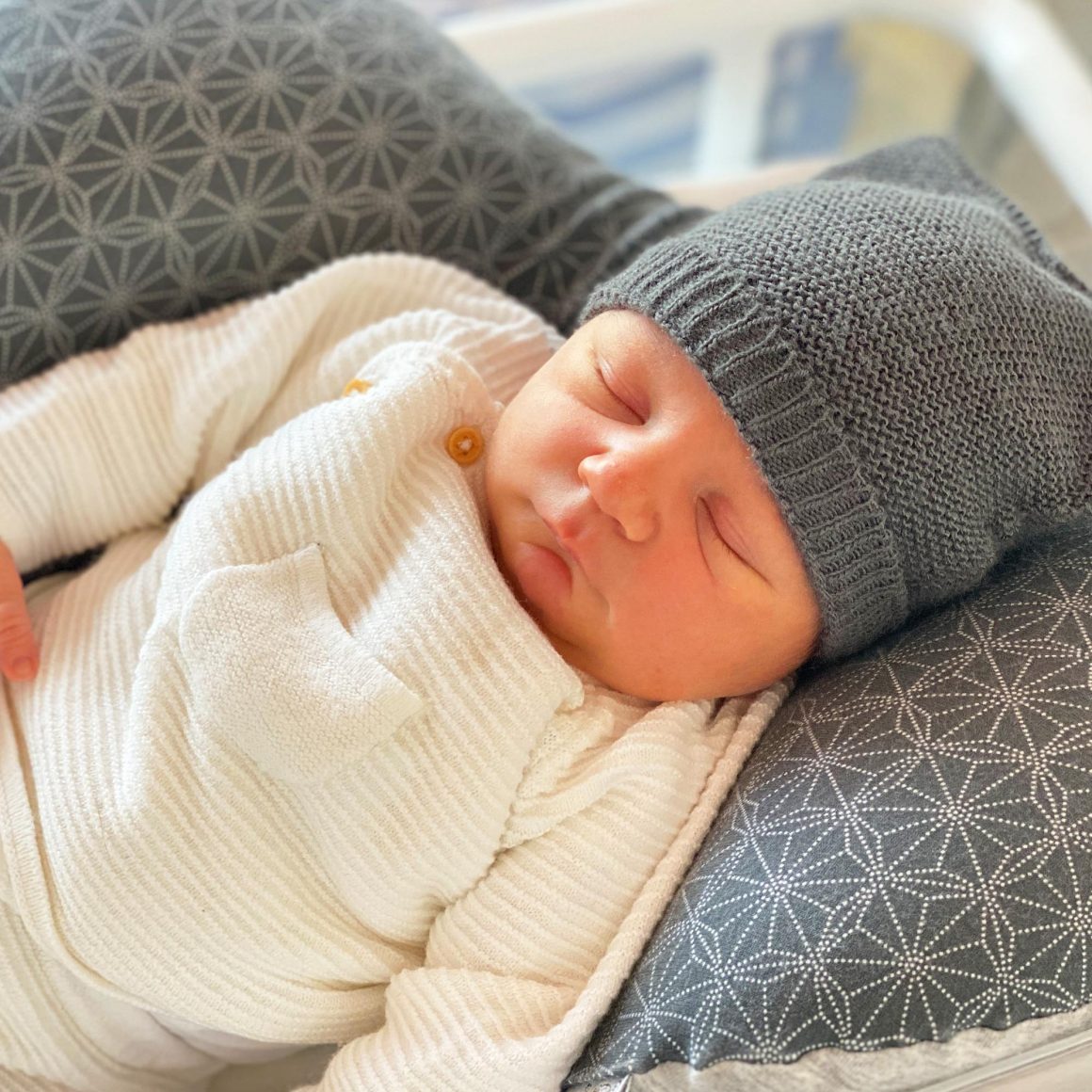 Seasonal Clothing
Depending on where you live and in what season you deliver, you may or may not need seasonal clothing. Thick coats and buntings aren't safe for the car seats. Instead, we recommend layering to keep your little one warm. Feel free to break out a bunting or fleece suit for baby in the stroller though. Socks are also an essential, but don't always stay on. (Mom hack: Check out Squid Socks, which really do stay on from Day 1!) We also love booties for the coldest weather! Try hard not to buy too far ahead. Throughout the first year, it can be hard to predict how your baby will grow season to season.
Newborn Clothing Checklist
6-10 onesies
6-10 undershirts
5-7 one-piece pajamas
1-3 sweaters or jackets
1-3 rompers or other outfits
6-8 socks or booties
1-3 hats (broad-brimmed for summer, soft cap that covers ears for winter)
No-scratch mittens
3-5 pairs of pants
4-6 swaddle blankets
Bunting bag or fleece suit for a winter baby in the stroller
Gentle laundry detergent
Looking for more tips & tricks? Check out our top-rated posts below:
What to Put on Your Baby Registry
Minimalist Baby Registry Must Haves
Best Budget Baby Registry Must Haves
23 Top Registry Tips