Looking for the perfect gift for any busy Mom or Dad? Territory Foods is a ready-to-heat 'n eat nutritional food delivery service prepared by local chefs in your communities. Focused on nutrient-dense and sustainable ingredients, we sent a package to 4 New York City moms to see what they thought of the meals.
Zoe, Expectant Mom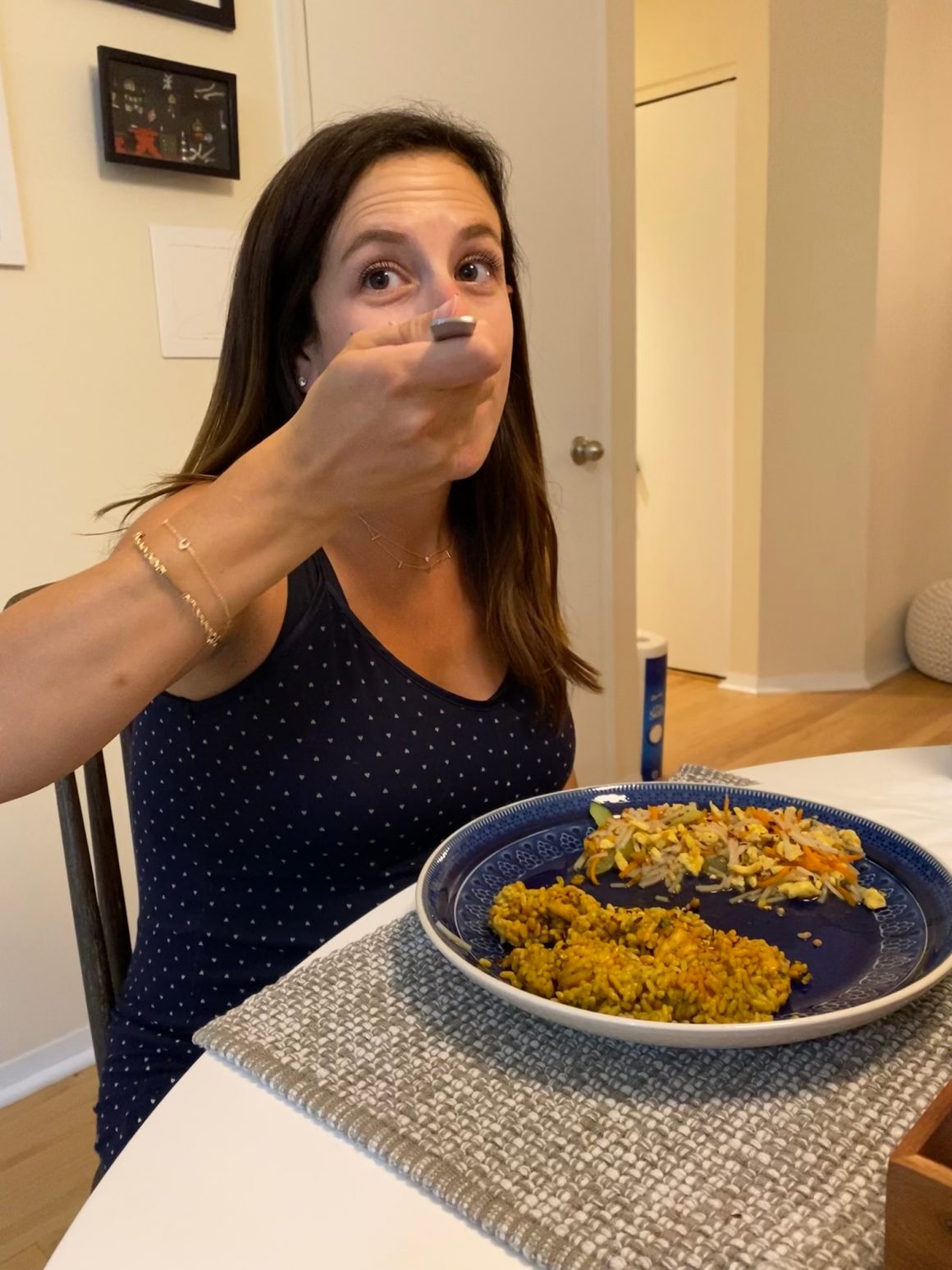 We received 6 meals from Territory Foods this week. It was very helpful that the packaging was labeled that the contents were perishable and that it must be refrigerated. I live in an apartment building so it allowed my doorman to let us know immediately upon arrival of the package to avoid the product spoiling. I also liked that the individual food packages had a clear plastic lid so that I could see what each item looked like before deciding what I wanted to eat for my lunch or dinner. The instructions for preparation along with the nutritional facts and content was very straight forward and easy to understand. If I were to have an allergy or food aversion I would definitely be able to know if the contents contained a "problem item" before I opened it or ate it.
The food itself was very tasty and different from what I normally cook myself, which I liked. I was introduced to new items (like Right Rice) and exciting flavors (like coconut curry). The portion size was just right which can sometimes be an issue in prepackaged meals. My husband and I split 2 meals for dinner one night and had a little bit leftover. I had 1 meal for lunch the following day with a small amount of basmati rice leftover, mostly because I tried to exhibit self control on the carb intake! All in all, I was very happy with Territory Foods and would recommend to anyone who was trying to make their life easier but was still interested in food that tasted good!
Becky, Vegetarian Mom of 2 (Newborn + 3 year old)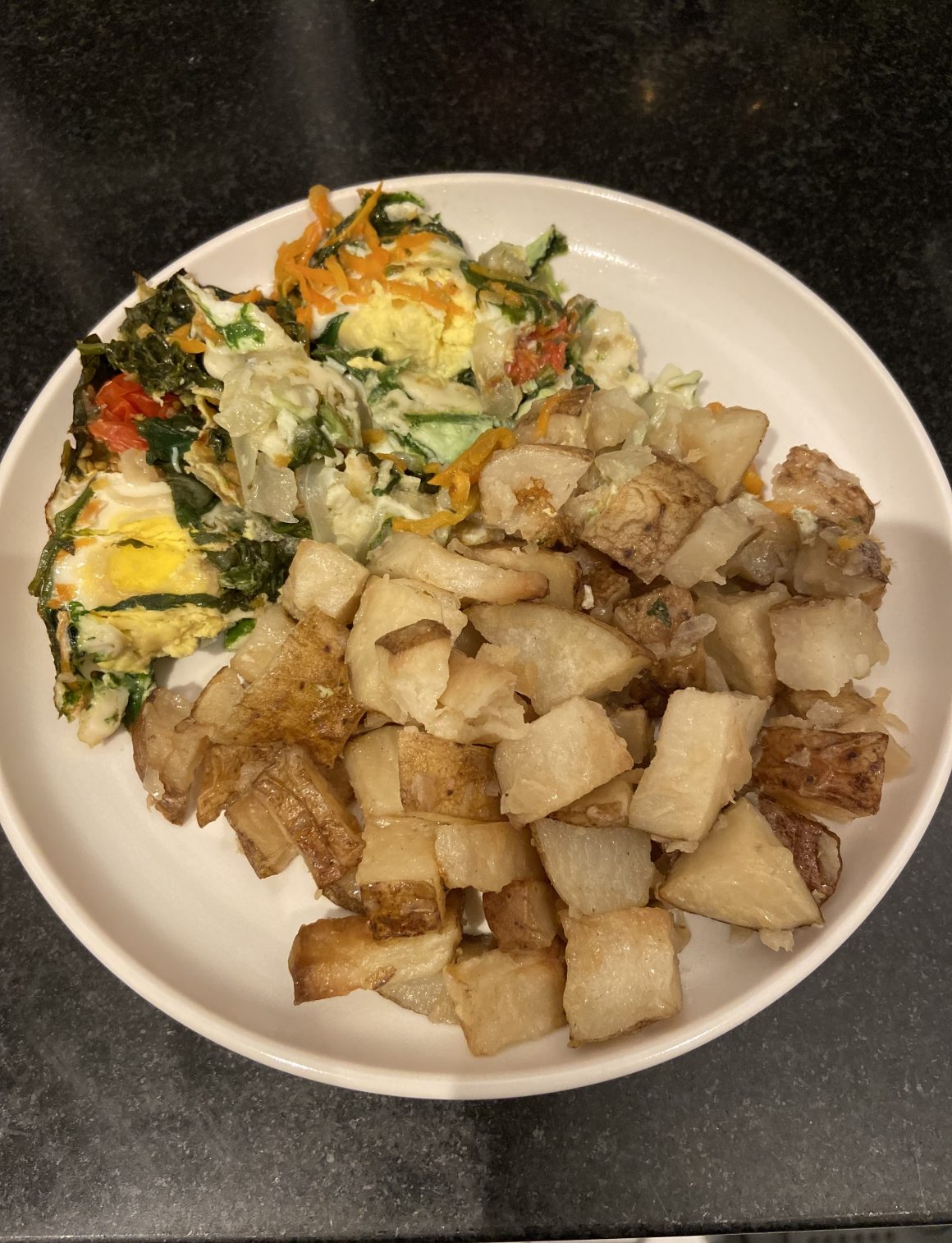 The food came hand-delivered and packaged nicely. We enjoyed the tofu Mediterranean bowl the most; very flavorful and tasted very fresh. The gazpacho was a nice side-dish. The breakfast items (oatmeal and baked eggs) were both very hearty and nice warm breakfasts. The ginger chickpea dish was flavorful, but very spicy! The portabella mushrooms were a bit oily and slightly bland. The paleo brownies were a great healthy dessert! Overall, the dishes looked good and tasted good. They heated up well and were perfect for busy new parents of 2!
Joanie, Mom of 2 (4 month old + 4 year old)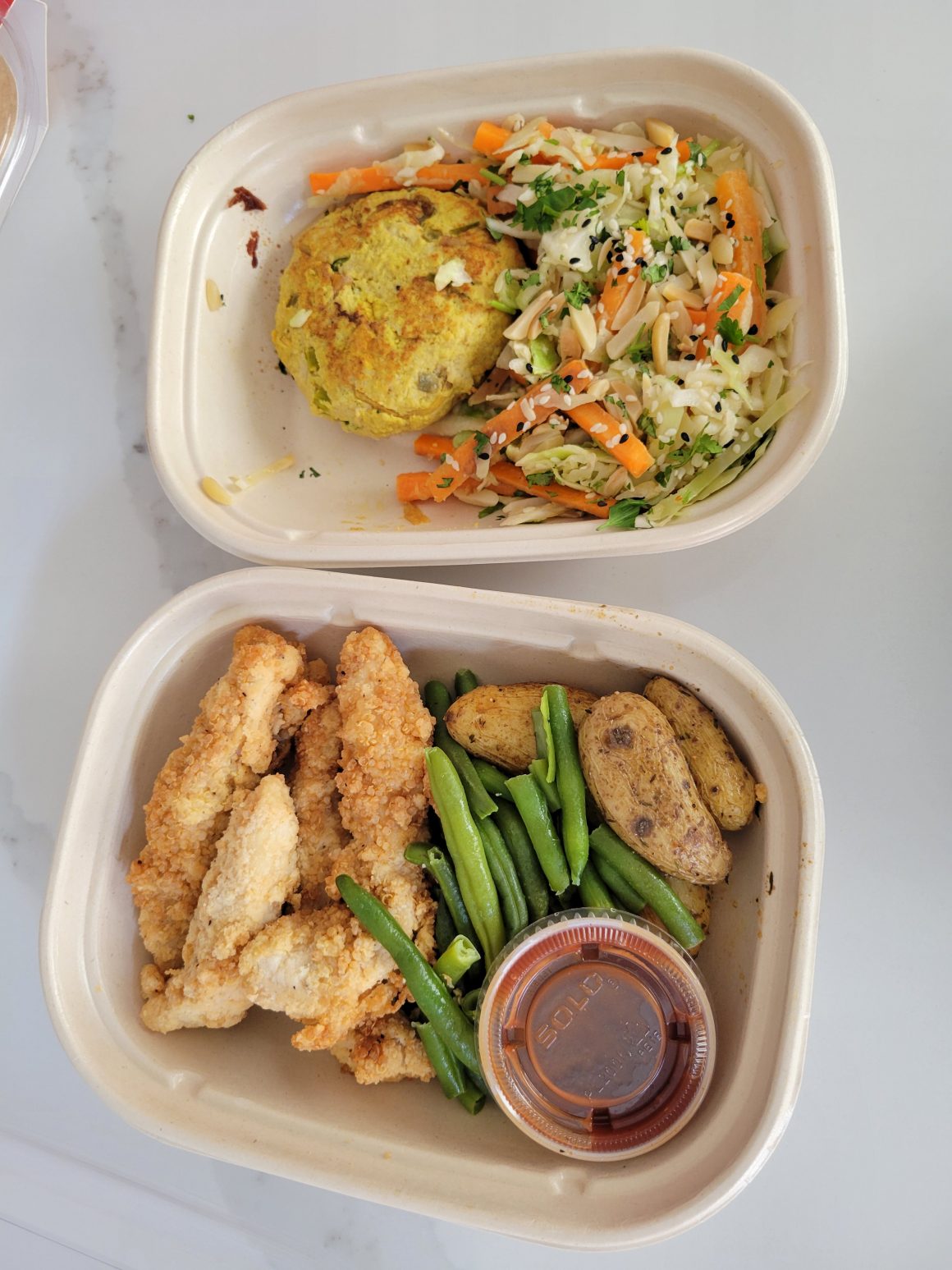 I loved the salads! They were a refreshing and healthy option. It's so difficult to find a good salad that fills me up and has protein in it that actually tastes good. Each of the meals was perfectly portioned and tasted healthy but delicious. I love how easy it is to have all the meals prepped and easily heated in the microwave. As a mom of an infant and a toddler, this saved me and my husband so much time and the best part was knowing that we were still eating clean. The brownie was really good as well! My mom tried the brownie in comparison to a full fat gluten-full brownie and could not taste the difference.
Danielle, Toddler Mom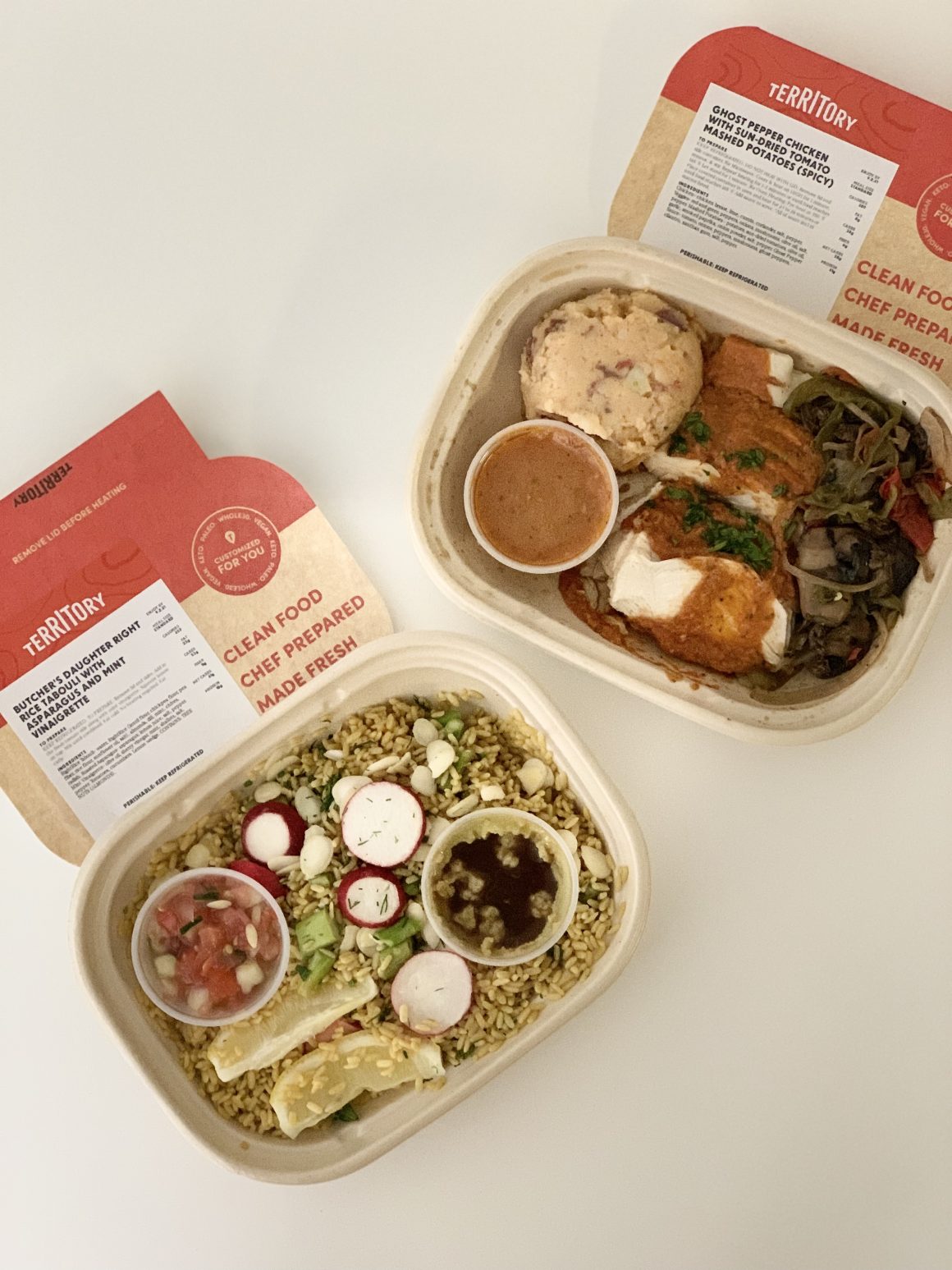 The food was very tasty and arrived cold & packaged well. There was quite a bit of packaging to discard which didn't really bother me personally, but I can see some people not liking this for environmental reasons. I liked how all the toppings, sauces etc, were in their own containers within, so nothing arrived mixed up or soggy. I thought the vegetarian dish (butcher's daughter right rice tabouli), while tasty, felt like a giant bowl of rice for lunch/dinner & probably wouldn't order something like this in the future. The sauces were all fresh and delicious and I enjoyed the variety of items in each of the other meals.
Thank you to Territory Foods for letting our moms test this out!
Looking for more Real Mom Reviews:
*4 Real Moms Tell Us Why Larktale Strollers are a Gamechanger
*Real Moms Tell Why The Boon GRUB is a Gamechanger
*Real Mom Review: Just for Tots Cactus Teether