–Sponsored Post–
What would you do if bedtime wasn't a long drawn out hassle anymore? Do you have hobbies you'd pursue, or a book you've been waiting to read? Maybe spend some time with your partner? Oilogic Essential Oil Care, which creates skin care items with 100% essential oils, is asking parents all over, "what can you accomplish when your kid goes to bed?" in their new Kids Better Sleep Project Sweepstakes. In honor of National Sleep Awareness Month, Oilogic is launching the Kids Better Sleep Project, raising awareness for the importance of using natural solutions to rest well, helping parents recognize all they can accomplish when their kids go to bed. The video below, from Oilogic, gives some very funny examples of activities mom and dad can do when baby goes down 1-2-3!
The therapeutic, solution-based brand uses 100% pure essential oil blends to safely and naturally comfort your child, and with the help of their Slumber & Sleep product line, including the Vapor Bath, Calming Cream and Roll-On, parents can establish a dependable nighttime routine the whole family can rely on. In case you don't know yet, Essential Oils are all-natural, non-invasive, non-toxic and are very easy for the body to absorb and use for care. And when you blend multiple oils together and dilute them appropriately with a moisturizing carrier oil, you can create powerful mixtures which will help you and your little one.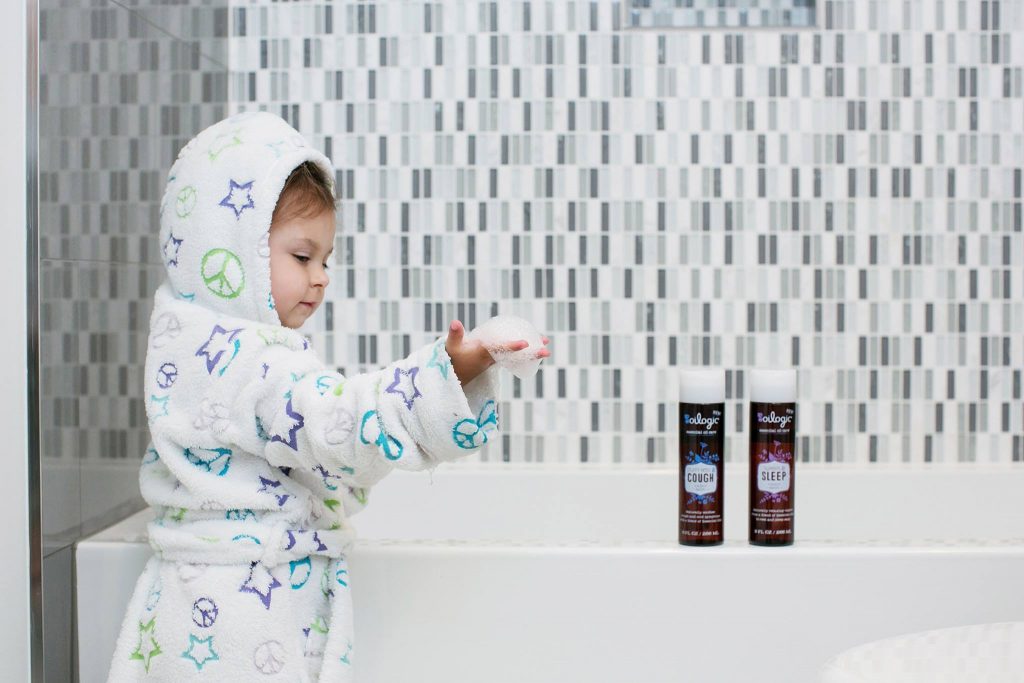 The Slumber and Sleep product line is the perfect bedtime trio. At bath time, just pour the Essential Oil Vapor Bath solution into warm water so your child can breathe in the natural lavender and chamomile vapors. Then, rub the Essential Oil Calming Cream all over your child's body to calm the senses, and finish off by applying the Essential Oil Roll-on to the back of the neck, chest and bottom of the feet.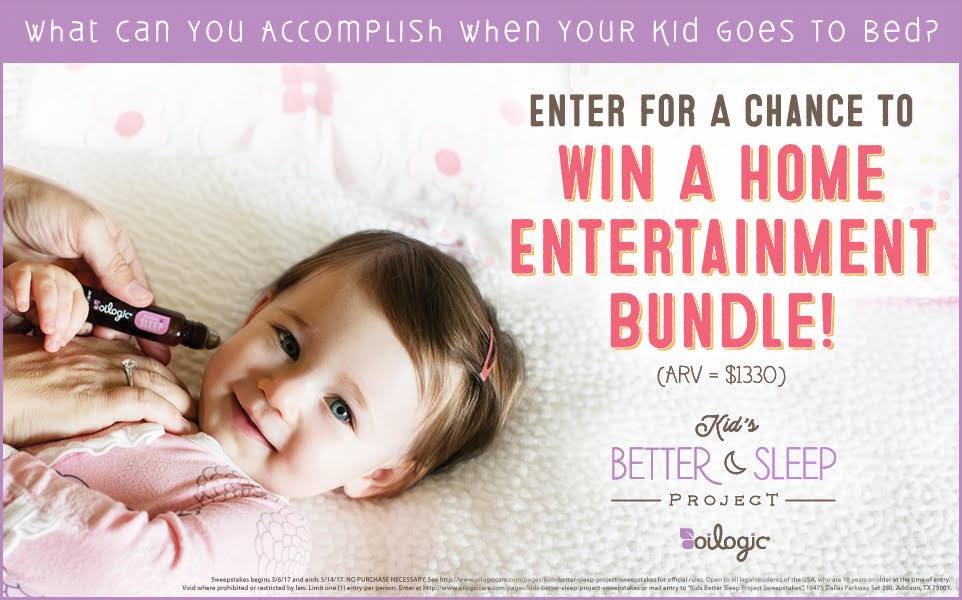 In honor of Oilogic's Kids Better Sleep campaign, they are kicking off an amazing sweepstakes, which runs through Mother's Day! You can head to the campaign's site to enter for a chance to win a gigantic entertainment bundle (seriously, you can win a flat screen TV), plus Netflix subscriptions, money to Barnes and Noble and of course, Oilogic products.
Thank you to Oilogic for sponsoring this post!